"Asian representation in Los Angeles sucks, period," says Howin Wong, an ex-Seattle resident who escaped his progressive, yet very much white, hometown for a city promising more color and flavor.
Nonetheless, since moving to Los Angeles, mixed-race Asian-American Howin, who's been "gay in most major cities," has never felt so othered. Despite the new wave of Asian representation in Hollywood, with stars like Filipino-American actor Nico Santos who plays the sassy gay Cousin Oliver in Crazy Rich Asians and influencer-artist Chester Lockhart, stereotypes still persist.
"All the stereotypical shit—being a 'bottom,' 'femme,' etc.—have never felt so pronounced as here in Los Angeles," he continues.
SEE ALSO: Generation Z Asian American activists are loud, proud and ready to fight
In response, he along with friends Paul Morales, Jonathan Jae-An Crisman, and Louie Bofill, launched QNA LA this year. It's a music-forward nightlife event celebrating the queer Asian American and Pacific Islander (AAPI) community in LA, as well as an act of resistance and reclamation.
"This party is a 'fuck you' to all of those stereotypes," says Howin. "QNA is intended to be a high art concept and punk making room for queer Asians. If others come, we'll just have to reinforce that that's its purpose."
QNA isn't the first time queer AAPIs have created their own space, demanding to be seen, heard, and celebrate themselves. In the past few years alone, the community has incepted a series of events that have been steadily garnering mainstream attention: Bubble_T in New York City, Rice Cake in Vancouver, New Ho Queen in Toronto, and Club Koi in Miami.
"The five of us were also seeking a place where we both liked the music and felt seen as queer Asians," Stevie Huynh, makeup artist and Bubble_T co-founder, recently told T Magazine in their 2020 culture issue.
Bubble_T began to gain traction in 2018—with Solange allegedly attending one of their early parties hosted at Bushwick dive bar Secret Project Robot—and have since expanded to hosting parties in some of the most popular venues of New York City. They've appeared at A-lister honeytrap Le Bain in Meatpacking District; Long Island City's Colosseum-esque MoMA PS1; multi-leveled club Elsewhere in Brooklyn; a summer in Fire Island; even a collab party at Surjack Hotel in Honolulu with Papi Juice, a similar QTPOC-centered collective.
I meet QNA LA co-creator Paul Morales at West Hollywood hotspot Ippudo, with Angelenos everywhere luxuriating in the 70-degree February weather. A former New Yorker who spent the last six years in the city, Morales relocated to Los Angeles for balmy days exactly like this. Still, he's donned NYC energy for the occasion: chain necklace, all-black outfit, and a Brooklyn sass you can't take out of the boy, honey. The host and budding DJ is also fresh from a QNA fiesta, and basking in a post-party glow as he discusses his inspiration: namely, Bubble_T.
"They created this amazing queer Asian party in New York City," Paul says over a bowl of tonkotsu ramen, "and I feel so lucky to have seen it grow since the very beginning."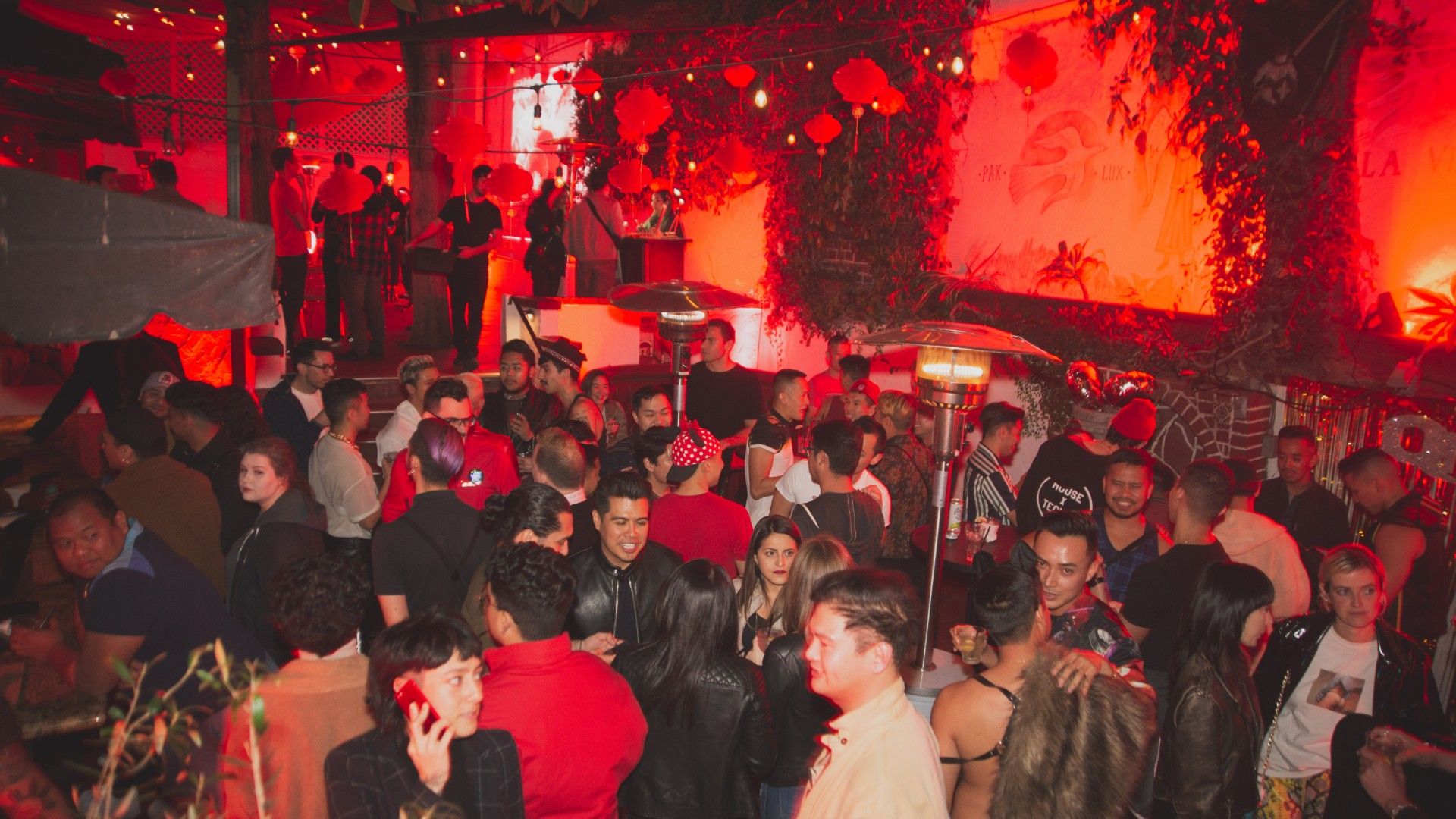 QNA may just give Bubble_T a run for their money. At the group's first party a month prior, over 500 people RSVPed. Attendees arrived at East LA Flamenco club, El Cid, in gag-worthy looks: ruby red kimonos with immaculate gold detailing, red and black body paint reminiscent of a Pollock painting. A "thwoop" sound from fans opening announced the entrance of club kids of all sizes and shapes. Three different DJs (including Howin and Paul) spun beats throughout the night, guests dancing in pure bliss in a space created by and for themselves.
Ly Tran, co-founder of Spacemakers, a monthly meet up for queer and trans people of color (QTPOC) to connect over intimate conversations, showed up that night in support of his brothers and sisters. And with so many other queer Asian bodies that night, he finally didn't feel like the odd one out.
"We can continue to open up more QAAPI spaces by showing up for each other, and pave the way for future generations so they have plenty of space to explore their identity," says Ly, "and hopefully one day we don't have to put a label on it and it just exists."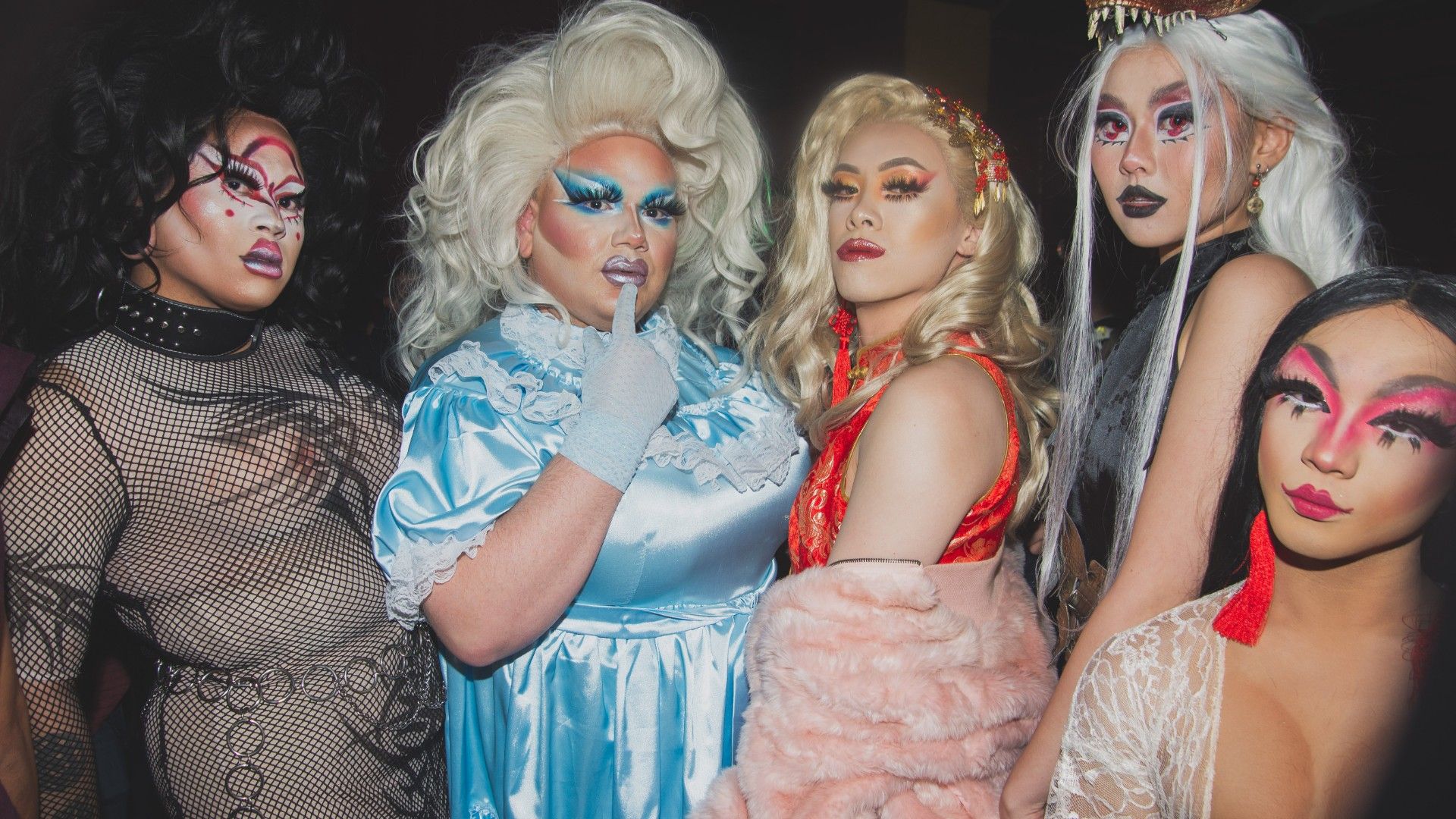 All proceeds that night were donated to the American Friends Service Committee (AFSC), an anti-ICE organization supporting queer and immigrants rights. They may have lost money on the event, but QNA was able to donate a couple thousand dollars to AFSC—an undeniable victory in their eyes.
Of course, it doesn't take long for word to inevitably spread to the masses, morphing underground LGBTQ and POC-centered parties into a voyeuristic experience for non-POCs—a glimpse into a technicolor world. It's the nature of nightlife, and the price to pay for visibility.
QNA co-creator Jonathan Jae-An Crisman assures me that if it came down to it, staying smaller is fine. "Our whole purpose is to create space and community for queer Asian folks who don't have much of it," he says. As a Professor of Public and Applied Humanities at the University of Arizona, he knows a thing or two about how "art and culture can play as forms of political engagement in gentrifying cities," per his faculty bio.
While Professor Crisman, as I should say, acknowledges completely subverting societal norms and power structures is probably a utopian ideal, the event's purpose is to spotlight a community that goes invisible at best and at worst, endangered—and something threatened calls for protection.
"If you aren't keeping each other safe, you're not doing queer right," he says. "And that means that some white, cis, gay men just aren't queer. Sorry!"
In late 2018, when queer parties started to pop up around the nation, drag queens Miss Shu Mai and Blasia Discoteca saw an opportunity. Nothing of the like existed in Los Angeles, and they acted on it. Send Noodz, one of the city's first queer Asian and Pacific Islander nightlife scenes, was born.
"From the jump we wanted it to be a show to highlight API excellence," says Blasia, tossing her long black wig on our Zoom call.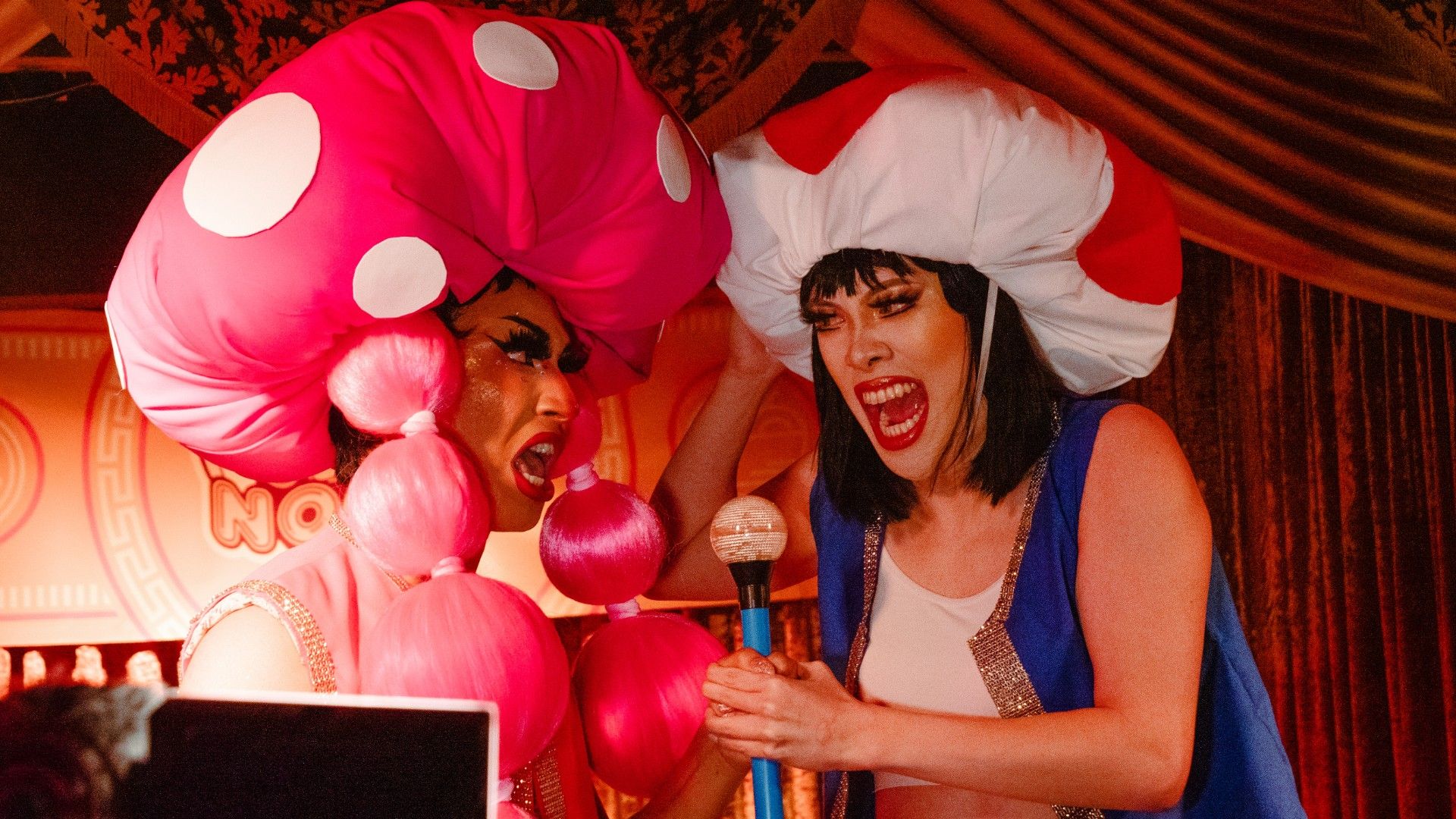 Tired of being the token Asian queen at other drag shows, and the white-adjacent mainstream gay Asian scene of West Hollywood, the duo designed the event for solely the queer Asian community.
"We wanted the focus to shift to us, and make sure that these people felt connected to their heritage and queer heritage," says Blasia.
Even in the face of a pandemic, Send Noodz found a way to prevail, digitally replicating the IRL experience on Zoom. At first, these parties sounded like a good idea: live DJ sets, dancing in the comfort of your own home and checking in with peers—especially with anti-Asian sentiments on the rise due to COVID-19's origins.
After a few weeks, the idea of attending another post-apocalyptic multiplayer dance party felt depressing. Because "digital spaces are easier to claim" Miss Shu Mai believes the initiative didn't quite have the same impact—filling a physical venue with bodies carries more weight than a Zoom call filled with 200 people.
Still, connection fosters community, and Miss Shu Mai is on a mission. "We want to water more spaces like ours and inspire others to keep creating these spaces for us," she says.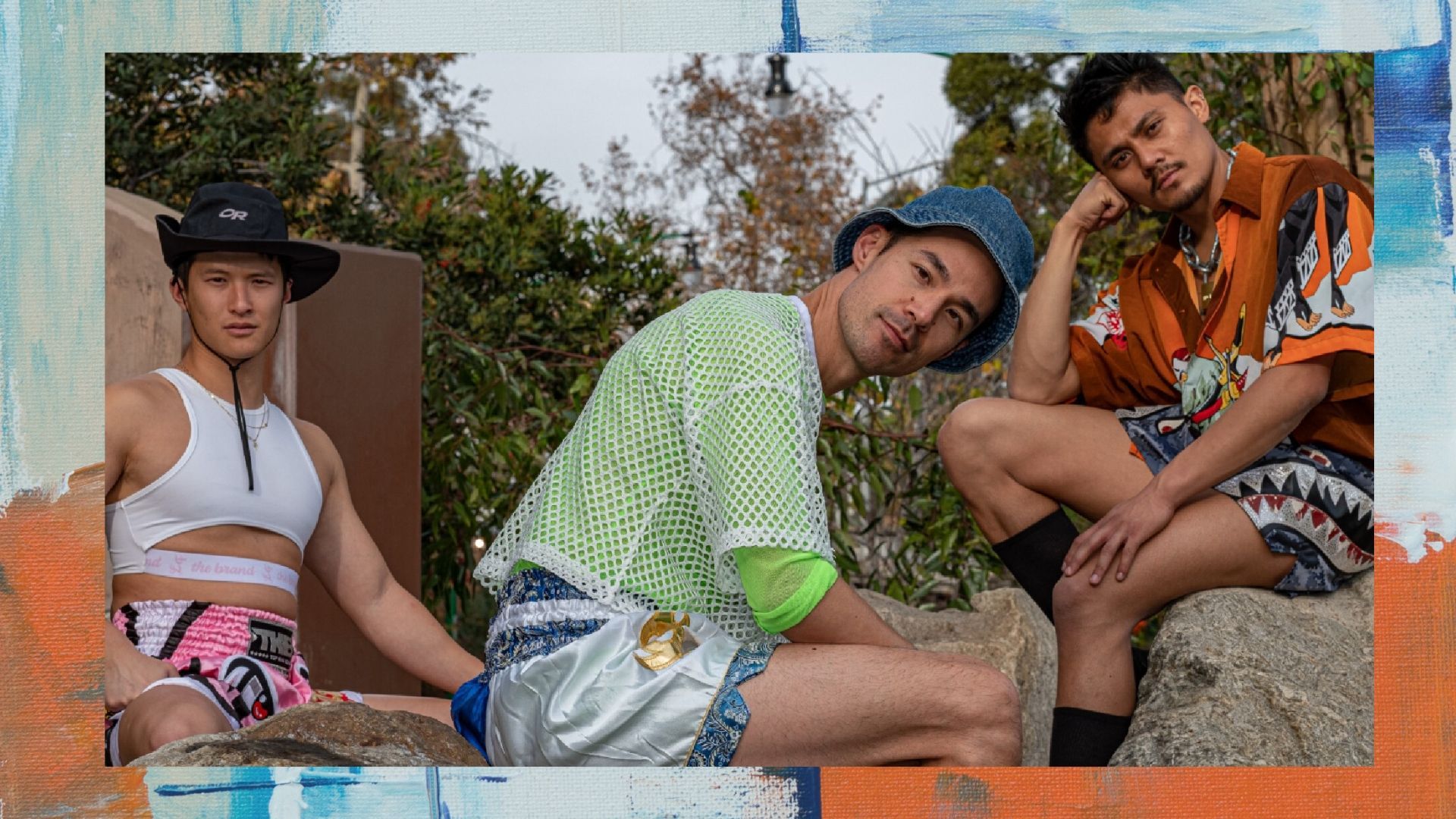 At the end of our lunch, Paul and I check out and say our goodbyes. I'm headed back to New York and Paul back to his office around the corner. As we're sitting there, waiting for the other to get up, we get to talking about the next party (this was pre-COVID 19). Hosts, photographers, and set designers have been secured, and they're all queer AAPIs.
"We might not be able to control who ends up coming to the party, but we're at least able to provide opportunities for the core QNA community to participate and be involved in the process," he says.
This is only the beginning of how queer AAPI individuals are rising up against the continued repression of their existence in America, further strengthening the bond between the Asian communities. This mindset of abundance is what's going to accelerate the growth of these spaces designed by the community for each other to survive in this place called America.
---
READ MORE LIKE THIS