Are you someone who loves looking glowy but ends up looking a little like a fresh Krispy Kreme glazed donut a few hours after applying your makeup? Yeah, me too.
Honestly, there's really nothing wrong with looking like a glazed donut – it's just never the look I'm really going for. As someone with oily skin, I struggle to strike the perfect balance between glowy and greasy. It's also difficult to get a natural glowy look to actually LAST.
SEE ALSO: The best beauty products, according to the VGL interns
I've googled everything to try to get my glands to chill TF out with the oil production. I've tried everything from special esthetician treatments (which equal lots of dollars) to DIY masks and treatments that have probably done more harm than good. For the most part, I usually don't venture out of my usual skincare routine. But when I saw that First Aid Beauty recently dropped an oil minimizing toner, I was instantly intrigued.
Gone are the days of running through multiple oil-blotting sheets in a day. I think I've finally found my holy grail skincare product and it only costs $24.
First Aid Oil-Minimizing Toner with Salicylic Acid, $24
The brand
First Aid Beauty is on a mission to boost skin confidence with products that deliver incredible results. By adhering to five core standards: clean ingredients, cruelty-free, dermatologist tested, no artificial fragrance, and sensitive skin-friendly, this Massachusetts-based brand helps consumers to tackle common skin concerns.
Beyond skincare, First Aid Beauty has rallied around supporting higher education. By offering 15% discounts and committing 10% of retail profits from their popular Ultra Repair Cream, First Aid Beauty is well on its way to reaching its $1 million goal of helping to repay student loan debt.
My skin
This is me, pre-toner and oily by the end of the day with my usual makeup on. You'll notice I'm very, very oily around my t-zone.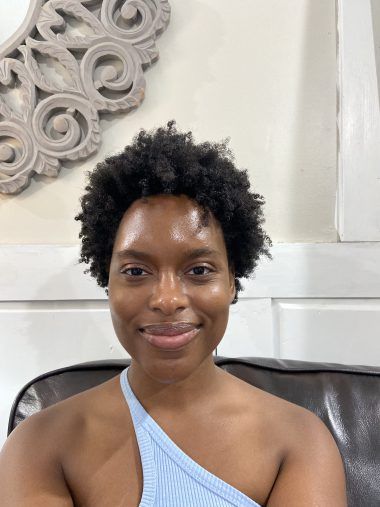 Ingredients
First Aid Beauty uses powerful, natural ingredients that deliver effective results without irritating your skin. This toner's main active ingredient, salicylic acid, is commonly found across many products for oily and acne-prone skin. This helps reduce oil production, even skin tone, and reduce breakouts.
The review
I don't venture out much when it comes to experimenting with skincare, but I decided to take a leap of faith and try this product, if only to help other oily/combo skin kings and queens.
Luckily, this ended up being the best risk I've ever taken for my skin. I've been using First Aid Beauty's toner for a little over a month, and I've noticed a serious change in my skin. Instead of stripping all of the oils from my skin, the toner left my skin moisturized, matte, and even-toned – the best trifecta. After using the toner every night before bed, I can attest that I 100% recommend this product to you oily/combo skin babes.
Below, this is me at the end of the day after using the toner for a little over a week. Very glowy, very clear, and very happy with the results so far.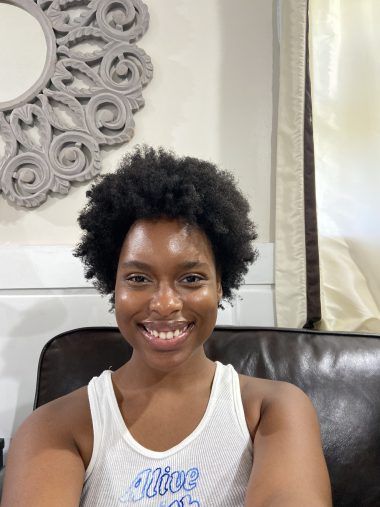 Hot girl summer isn't over yet, and if you live in a very humid area like me, you'll be shocked at the difference in your skin after using this toner for a few days.
TLDR;
– First Aid Beauty recently launched an oil minimizing toner
– The salicylic acid in the toner helps reduce oil production, even skin tone, and reduce breakouts
– After using for just one week, my skin was visibly more matte and I looked less greasy throughout the day
– This toner is a summer must-have
BUY or BYE? BUY if you struggle with oily skin that goes into overtime during the hot summer months. This toner balances out sebum production without stripping your skin of the natural oils it needs to function properly. I'm obsessed.
📘
Read these stories next...
1) 11 of the best gentle exfoliating toners for sensitive skin
2) I've ditched trips to my esthetician thanks to these exfoliating pads
3) This Kombucha toner is a refreshing summer skin saver
4) Rael's new acne collection made me realize how much I missed my pimples, not!