There's nothing new about kombucha, the fermented sweet and sour drink that's packed full of probiotics.
It's a drink that some say is a complete miracle with antioxidants, acetic acid, and good bacteria that promotes a healthy gut. And so it's no surprise that there are kombucha products that are just as good for your skin. After all, probiotics are fantastic at promoting skin for its antimicrobial properties. According to the American Academy of Dermatology, probiotics are super effective at treating acne and rosacea. It's also a skin brightening agent, one that can slough dead skin cells with its natural acids.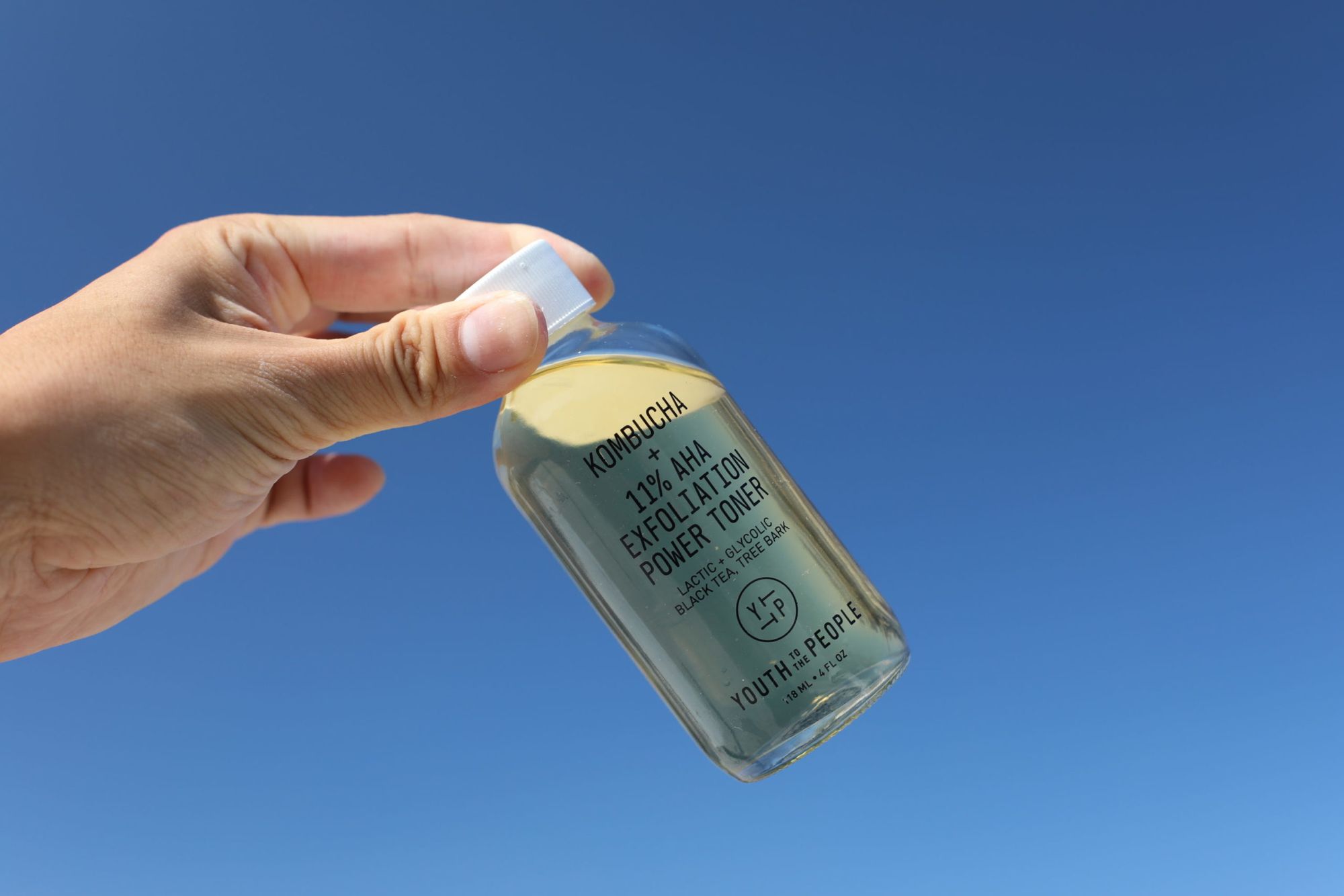 And so it's no surprise that our favorite vegan brand – Youth To The People – just announced their first kombucha product. The Kombucha + 11% AHA Exfoliation Power Toner ($38), is a toner that combines two alpha hydroxy acids. One is lactic acid (8%) and the other is glycolic (3%), two of the best AHAs you can use. The former smooths and plumps while the latter is probably the best at sloughing dead skin cells. Glycolic acid, as we know, is the smallest acid molecule, so will penetrate deep into your pores.
SEE ALSO: Youth To The People is building a skincare brand for all
The product is said to hydrate while breaking down an overproduction of oil the relieve congested skin. The result, as Youth To The People says in a press release, is softer, smoother, more radiant skin. It's also one that's supposed to leave you more hydrated and dewy.
I tested the toner this past weekend and was pleasantly surprised when it actually smelled a little like kombucha. If you have a very sensitive nose (lol), this is probably not going to be your favorite, but it's far from the putrid smells of products like, say, Biologique Recherche. When using the product, your skin feels a little tingling sensation, one that comes from the natural acids doing their thing. If you have sensitive skin, this could be a little too powerful for you and you should use at your discretion. But for mine, I felt as if my skin was becoming instantly hydrated with a radiant glow.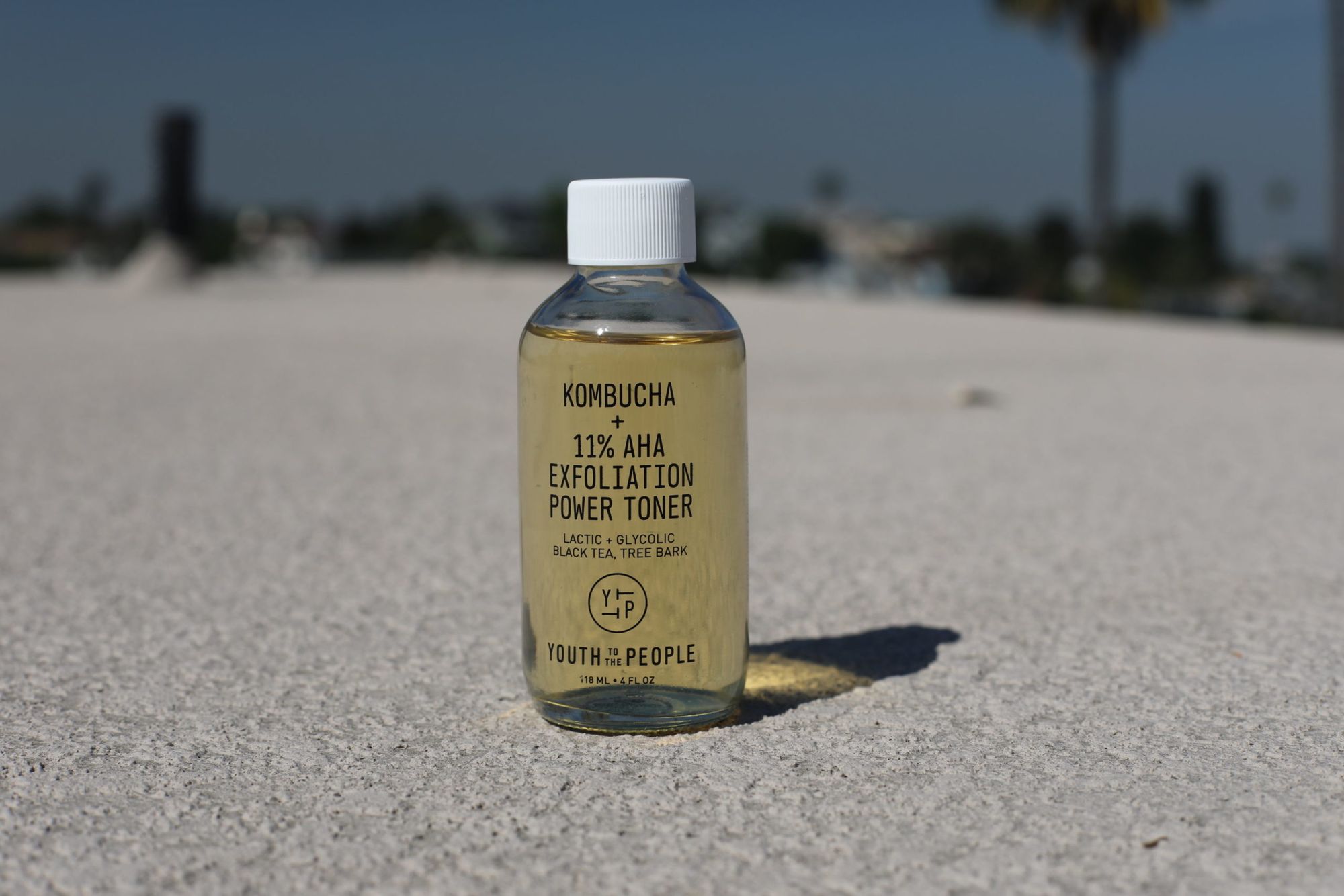 Seriously, you get a real, instant GLOW when you use this product. Not only was my skin prepped for moisturizing, it felt pretty hydrated by the kombucha toner alone. The very next day, I felt as if my skin was properly exfoliated and more pores cleared of any extra oils – almost as if you received a quick facial.
Kombucha skincare isn't anything new, of course. Fresh launched its own kombucha essence a few years ago to much applause. And probiotics in skincare is a staple in Korean beauty. But what I think makes this product from Youth To The People stand out is the fact that it's clean, it's vegan and it comes in a glass bottle – something eco-friendly and allows me to free my guilt from overusing plastic. It's the little things that count and Youth To The People's latest certainly makes a big impression.