As mask mandates lift, searches for lipsticks are absolutely skyrocketing.
Consumer intelligence firm Spate Trends is actually reporting that searches for "pink lipstick" and "metallic lipstick" are seeing the biggest uptick, growing 18.9% and 113% year-over-year, respectively. Overall, the searches for lipstick since the beginning of May 2021 have proved that the "makeup comeback" is actually real.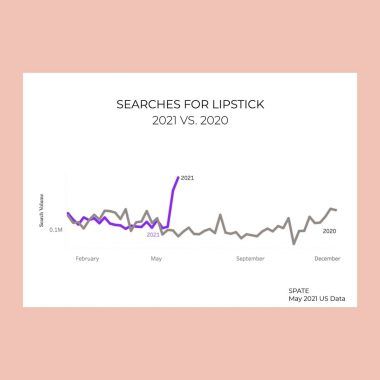 SEE ALSO: ZitSticka's new MEGASHADE SPF is perfect for sensitive, acne-prone skin
Some of us are longing to be in a crowded room full of sweaty, dancing people while others are rejoicing that we're officially buying and wearing makeup again. Personally, I've been working on updating my entire makeup bag, but I will say, I've been extra intentional with lip products. I'm excited to finally break out my trusty glosses now that my mask isn't touching my face – which means I can now invest in some new lip products, too.
The latest launch from Naturium feels oh-so-timely. The brand announced its first step into colored cosmetics with six shades of the new Phyto-Glow Lip Balm just two weeks ago. Naturium founder and beauty influencer Susan Yara notes that "skincare doesn't stop at our lips.
"A lot of the messages I get from people about the skin issues they deal with revolves around dry, cracked lips. We constantly have to keep our lips moisturized and nourished," she says.
The brand
I'm a longtime lover of the Naturium niacinamide serum and I was pleasantly surprised when Target started carrying the brand earlier this year. Since then, I've been really impressed with their new launches. Especially the Fermented Rice Enzyme Cleanser.
I love that this brand is founded by Susan Yara, I've always enjoyed both her YouTube channel and Mixed Makeup. She's someone who truly understands what makes a beauty product go viral and have a cult following. Naturium feels like a really grown-up approach to skincare with quality ingredients – yet the products don't cost a fortune. Everything is priced under $30.
Ingredients
The Phyto-Glow Lip Balms are made with Phyto-derived esters, shea, cupuacu butter, and plant squalane. The lip balms are also 100% vegan and cruelty-free.
"A lot of lip balms are made with ingredients like lanolin and/or beeswax because they're great when you want to nourish your lips, but we knew there had to be other ingredients out there that deliver on hydration and shine. That's why we went with Phyto-esters. They're plant-derived and give a soft, cushiony feel with intense hydration and moisture," says Susan.
The review
I'm so picky when it comes to lip balms—really, any lip products—but particularly lip balms and glosses because I wear those more than lipsticks and stains. My favorite brand for lip glosses is Tower 28. They've really nailed the shine of a gloss but the feeling of a nourishing balm. I think Naturium is finally the brand to present me with something that makes me think twice when packing a lip product into my bag.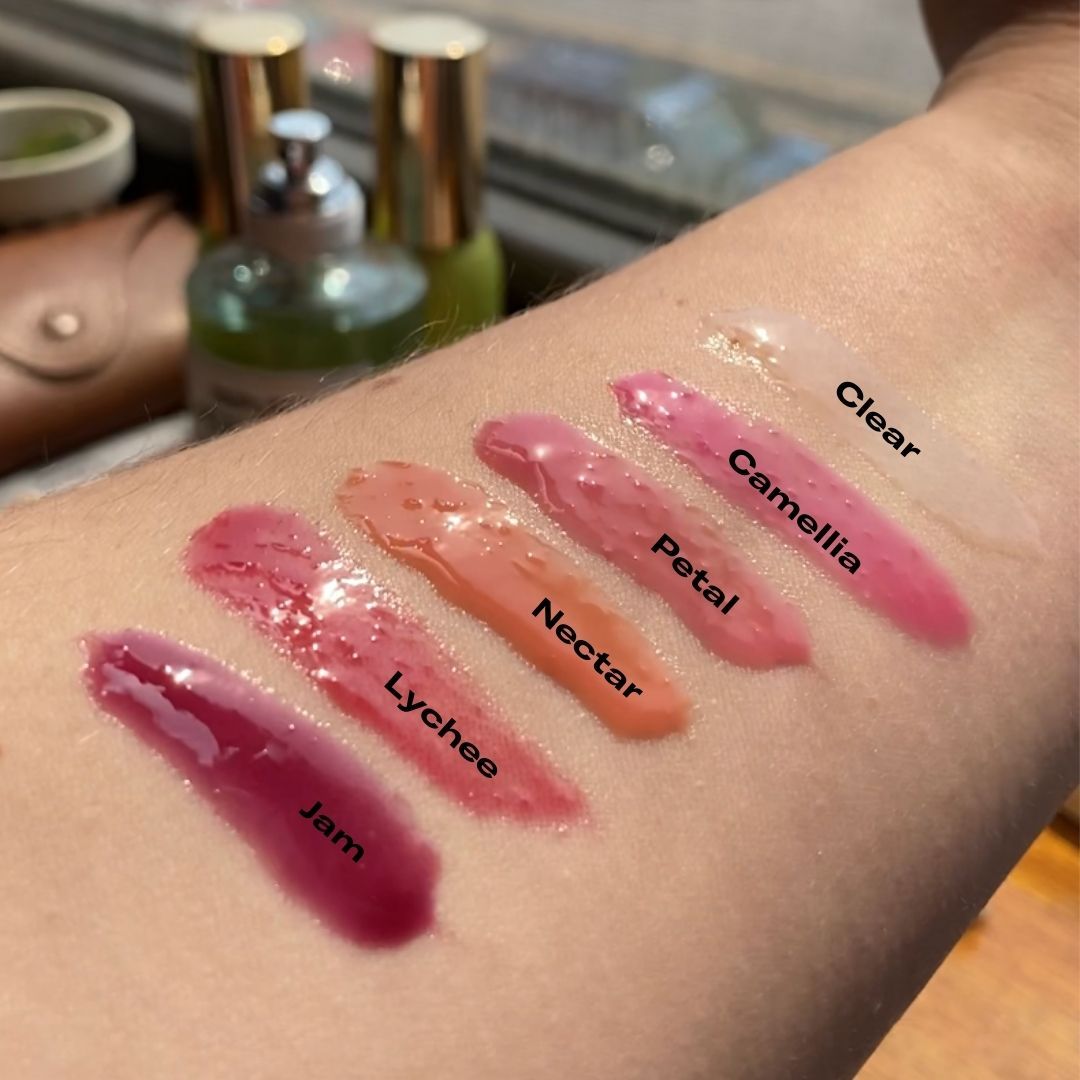 Not only do I appreciate the undeniable effortless sheer color that these lip balms deliver (hello, popsicle lips), but I actually feel like I'm treating my lips the way they deserve. These balms really feel like skincare for your lips, and with every use, I feel mine are looking softer and healthier. My only wish is that they had some sort of sun protection. But hey, they can't have everything! So instead I've been putting on my lip SPF before I layer on one of these sheer colors.
While all colors are sheer and subtle, they definitely bring about different moods. Petal and Nectar are my personal favorites that I feel compliment my skin tone best. And the clear is definitely a must-have because you could wear it alone or layer it on top of something else and still soak up those awesome ingredients.
BUY or BYE?
The "no-makeup makeup" look is in. And so are sheer popsicle lips. I think these are a total BUY for those reasons alone, but considering the formula is amazing in terms of texture and nourishment for your lips too, these are a no-brainer beauty buy. Buy one, two, or ALL. They're worth it. Buy HERE, for $12 each.
TLDR;
– Natrium launched six new lip balms
– Packed with Phyto-esters like shea, cupuacu butter, and plant squalane, these sheer balms are perfect for summer
– 100% vegan and cruelty-free
Buy HERE, for $12 each
📘
Read these stories next...
1) 5 K-beauty dupes for your favorite Glossier products
2) Minori is the makeup brand that wants to Marie Kondo your beauty routine
3) Wait, is Glossier's Balm Dotcom actually moisturizing my lips?