Ever wish your fidget spinner was more than just something you toy with when you're watching YouTube videos or stuck in math class?
Well now you're in luck. Meet Glamspin, the fidget spinner that has three built-in lip balm compacts. They come in deliciously sweet grape, strawberry and peach flavors. The brand is a collaboration between Buzzfeed Product Labs and Taste Beauty, a pop culture-focused beauty company.
SEE ALSO Here's how to NOT contour like Kim Kardashian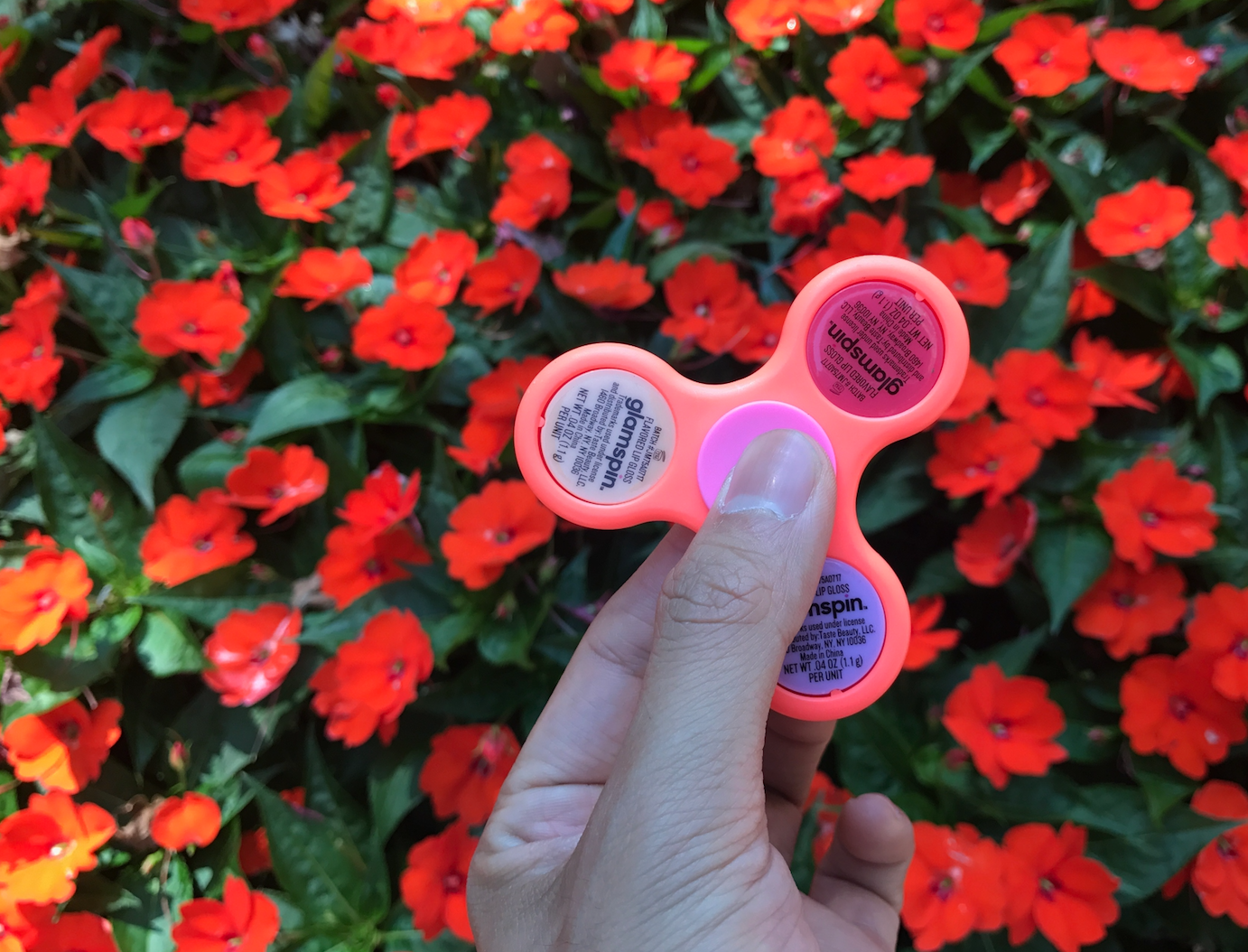 We purchased this baby for $9.99 months ago and it came a few weeks later. While beauty and fidget spinners are nothing new (there are countless videos on YouTube with people using them as beauty tools), this one is the first to be purposeful in form and function.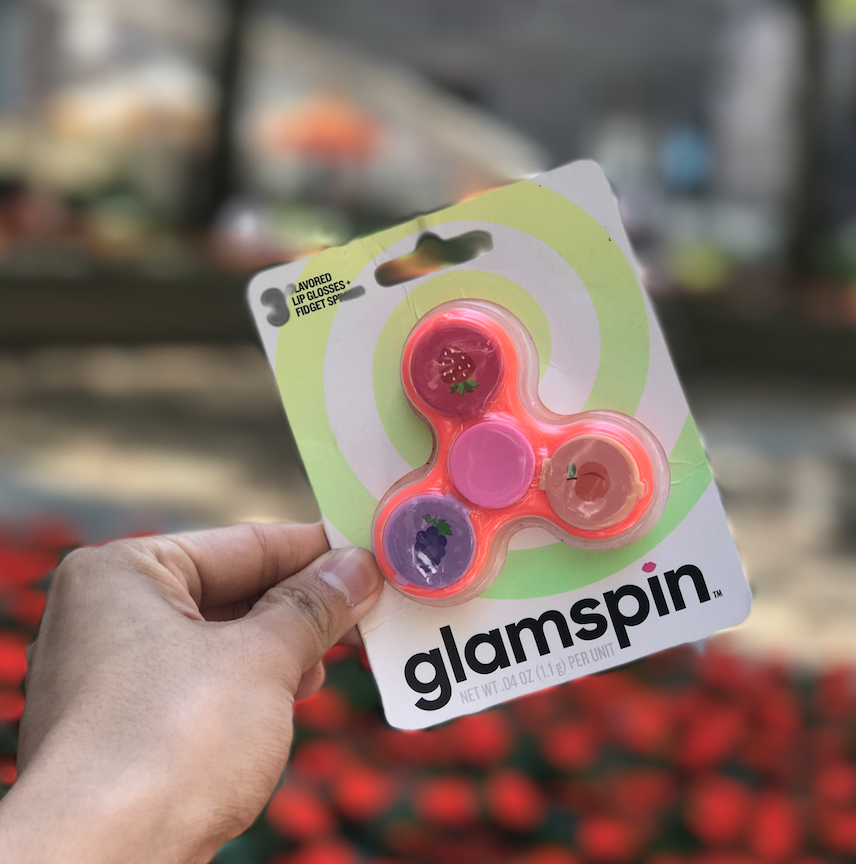 At first glance, the spinners seem like something you'd find at a retailer like Target. The packaging was pretty standard and nothing out of the ordinary or special. When playing with the actual fidget spinner, we found it to be light, thanks to its plastic build, with two shades of pink as its body. The three flavors have stickers on them and separated in small compacts.
When actually testing the lip balms we found that the texture wasn't sticky at all, a perfect balm/gloss hybrid that doesn't give you too much shine. The formula completely glides on your lips perfectly and lasts for an entire hour without having to reapply. The flavors are actually delicious. So good, they remind us of Lipsmackers and how tasty those balms were. These taste super artificial – but in the best way possible. One downside to the product? The compacts are so small you could probably get through an entire one in a week.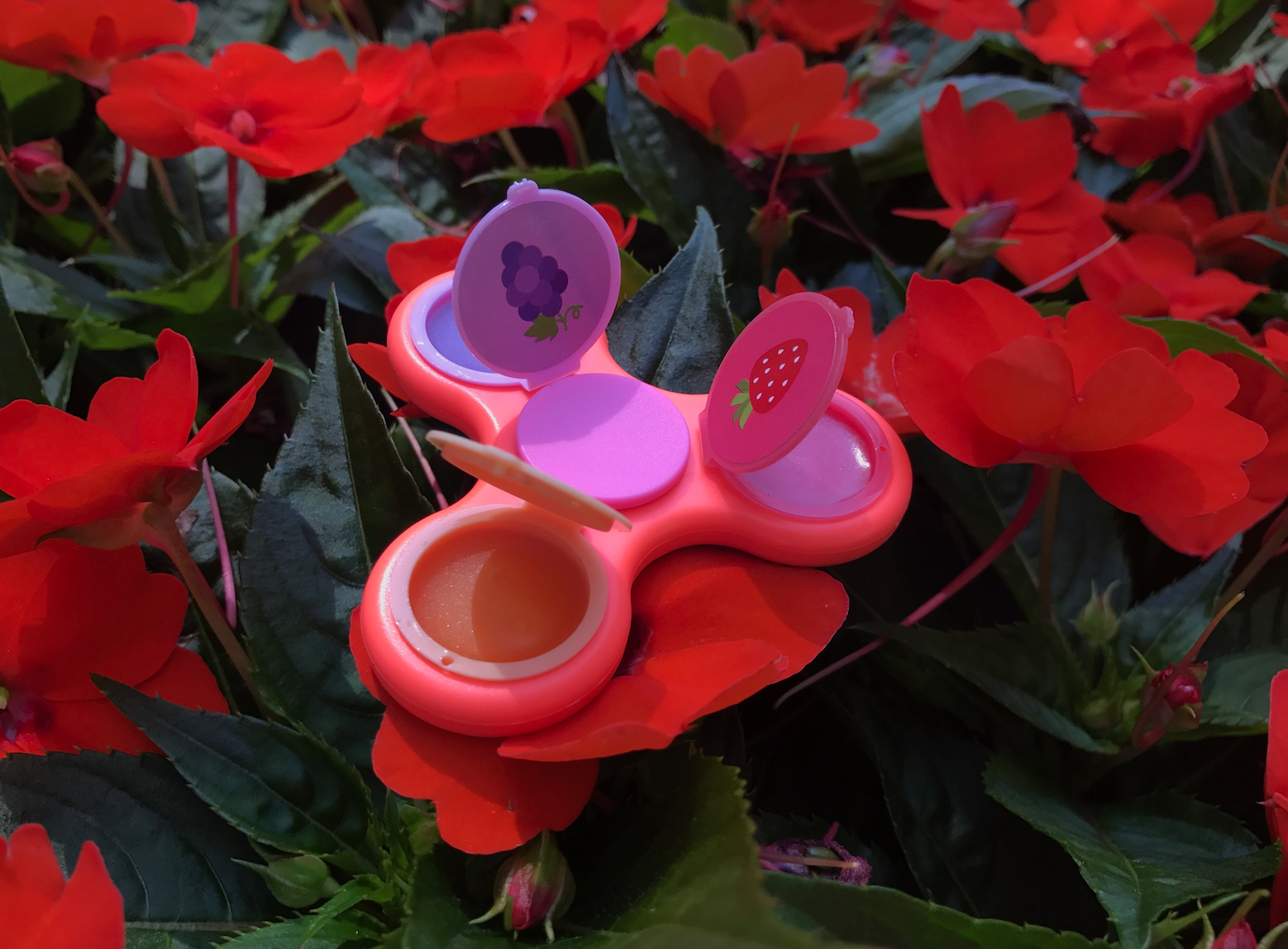 Though we can speak about the lip balm, its texture, flavor and lasting power, we were definitely not experts when it comes to if it's a good fidget spinner or not. For that, we asked two experts under the age of 11. They were Jakob and Anna-Martha, two kids who have a couple fidget spinners at home and are masters when it comes to the art of the fidget spin. They're so adept at fidget spinning, they took ours for a whirl, even balancing it on their noses, foreheads and knees. Legendary.
Here's their thoughts:
Jakob: I think it's cool. I like the color pink. It's the color of the toothbrush I'm using now. I think it's fun to have three flavors of lip balms in it. It spins really nicely and really fun.
Anna-Martha: It spins well and it's really cute. I think it's really fun.
Okay, folks. There you go. That's the endorsement you needed. If you're going to get a fair, honest review, there's no one better than cool kids who will give you some straight talk. To get your own, head to Glamspin to get yours for $9.99.
Final verdict:
Jakob and Anna-Martha: YASSSSSS