I'm religious about wearing SPF on my face, but when it comes to the rest of my body, I'm basically agnostic.
I know I don't wear enough SPF, and chances are, you don't either. My face gets 2-3 fingers of Supergoop's Everyday SPF every morning, but other than that, I don't think twice about SPF on other parts of my body. This came back to bite me over the weekend when I wore my hair in braids and ended up with a sunburned scalp straight down the middle of my head. Yes, it can happen.
SEE ALSO: ZitSticka's new MEGASHADE SPF is perfect for sensitive, acne-prone skin
As I was slathering my hairline in aloe vera, I started thinking about the other areas of my body I leave exposed on the daily. With heatwaves rolling across many parts of the country and daily UV indexes skyrocketing as we approach the height of summer, SPF protection is more important now than ever. Below, we've rounded up the five best SPF products for the most forgotten parts of your body.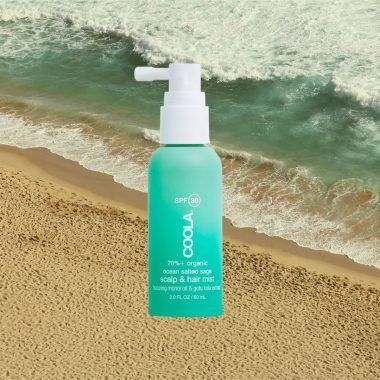 SPF protection for the scalp and hair is something I never thought twice about until my beachy braids betrayed me this past weekend. This water-resistant SPF 30 mist is a beach bag essential. It doesn't weigh hair down or leave it looking greasy, and it also helps prevent UV-related color fade so your hair color lasts all summer long. Spray onto your part to avoid a red, itchy scalp and remember to reapply every two hours if you plan to be outside all day long.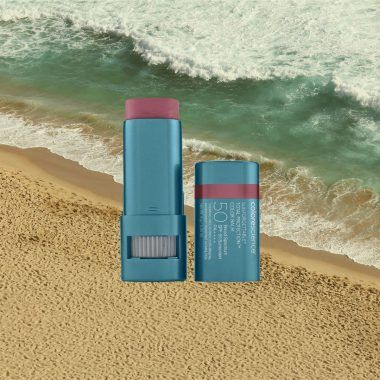 My favorite hydrating lip balm right now is the Summer Fridays Lip Butter Balm, but the only downside is that it doesn't have any SPF protection. I've retired the Summer Fridays balm to my bedside table and instead travel with this Colorescience Sunforgettable® Total Protection™ Color Balm in my purse at all times. It's an SPF 50 mineral sunscreen, which doesn't irritate my sensitive lips. I love the color Berry – it adds just the right amount of color to my lips.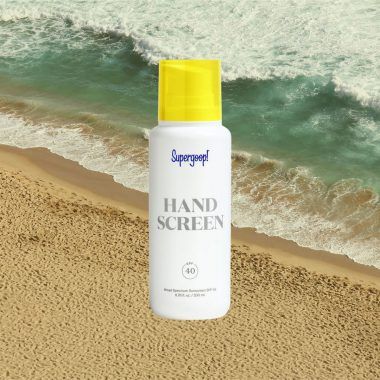 The skin covering your hands is super thin – not unlike the delicate skin underneath your eyes. If you drive a car regularly, your hands are constantly exposed to sunlight coming through your front windshield. It's never too early (or too late) to start protecting your hands with an SPF hand cream. This one from cult-favorite SPF brand Supergoop has a permanent place in my car's center console.  It feels deeply nourishing with the addition of omega-rich sea buckthorn extract, as well as meadowfoam and argan oils. Get in the habit of wearing sunscreen on the backs of your hands now and thank me in 20 years.
I'll be the first to tell you that you should be reapplying sunscreen throughout the day but if I'm being honest, I rarely do. But hey, I want to be better. I'm trying to be better. That's why I just picked up this powder SPF from derm-favorite brand ISDIN. Reapplying an SPF moisturizer would leave my face greasier than a frying pan, which is why this powder SPF is my pick for all-day protection. It's a mineral SPF 50 sunscreen made with titanium dioxide, zinc oxide, mica, and iron oxides, which is great for sensitive skin. Apply it on your face to reduce shine, in the part on your head, or anywhere else you need matte SPF protection.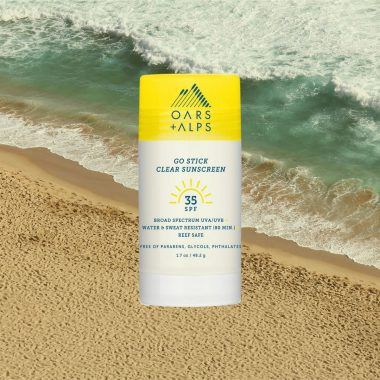 If you don't want to lug around a huge bottle of sunscreen to reapply throughout the day, I highly recommend this SPF stick. It's small enough to toss in a purse or weekender bag but not small enough that you feel like you're burning through it too quickly. It's SPF 35 and actually goes on clear. I love this for all the other forgotten spots – ears, feet, back of the neck, etc.
📘
Read these stories next...
1) How much sunscreen should you really be applying to your skin?
2) Benzene found in sunscreen: everything you need to know about SPF safety now
3) Everything you need to know about skin barrier function
4) Why did Everyday Humans decide to reformulate their best-selling sunscreen?