With a new year upon us, we have the opportunity to shed some dead skin cells and renew our entire beauty routine in 2021.
If a global pandemic couldn't stop the beauty industry from new weekly launches, who knows what we have in store this year. Maybe a Kylie x Kool-Aid collab?
SEE ALSO: The TikTok astrologer who called the election gives us an exclusive look at what we can expect in 2021
While consumers were cooped up at home more than ever this past year, that did not stop beauty lovers from Googling and experimenting with beauty products. As people switched to at-home solutions to care for their hair, skin, and nails, played with color, and bleached their bangs to look more like their favorite TikTokers, consumers searched the web to find new products and DIY tutorials.
As we welcome in a new decade, we've analyzed the top trending search data from Spate, a machine intelligence platform that uses artificial intelligence to find hidden patterns in consumer behavior, to assess the predicted beauty trends for 2021. From hair care, cosmetics, and skincare, these trends will give us insight into what is going to be dominating our IG feeds throughout the much anticipated new year.
Trend #1: Exfoliating Toners
I personally applied exfoliating toners like it was hand sanitizer throughout this year. As we move into 2021, Spate predicts that consumers will continue to enjoy shedding their dead skin cells with the power of acids and exfoliators, as search volume was up 52.5% year-over-year.
To avoid excess face washing, I turned to AHA and BHA toners to remove potential bacteria and the general grime of wearing a face covering. For those who have skin who tolerate it, we can expect acid levels to increase, and new formulations derived from natural ingredients that do the job without irritation.
For those of you who are new to exfoliating toners, these products typically come in liquid formulations that can be applied using a cotton round or directly to the skin. We spoke with board-certified dermatologist Dr. Josh Zeichner, who gave us a glimpse into the future of these products.
"Traditional toners were alcohol-based products used to remove excess oil from the skin. The latest generation of toners, however, are alcohol-free, liquid products that may also go by the name tonics or essences," says Dr. Zeichner. "Many contain ingredients like hydroxy acids that offer gentle exfoliating benefits."
When you decide it's time to leave 2020 behind and exfoliate your way into 2021, Dr. Zeichner recommends you apply your toner as your first step, and follow up with the rest of your routine, "I typically recommend applying exfoliating toners every few days and advancing to daily use only if your skin can tolerate it. When using any exfoliating product, it is important to wear sunscreen because they can make you more sensitive to sunburn."
Youth to the People Kombucha + 11% AHA Exfoliation Power Toner, $38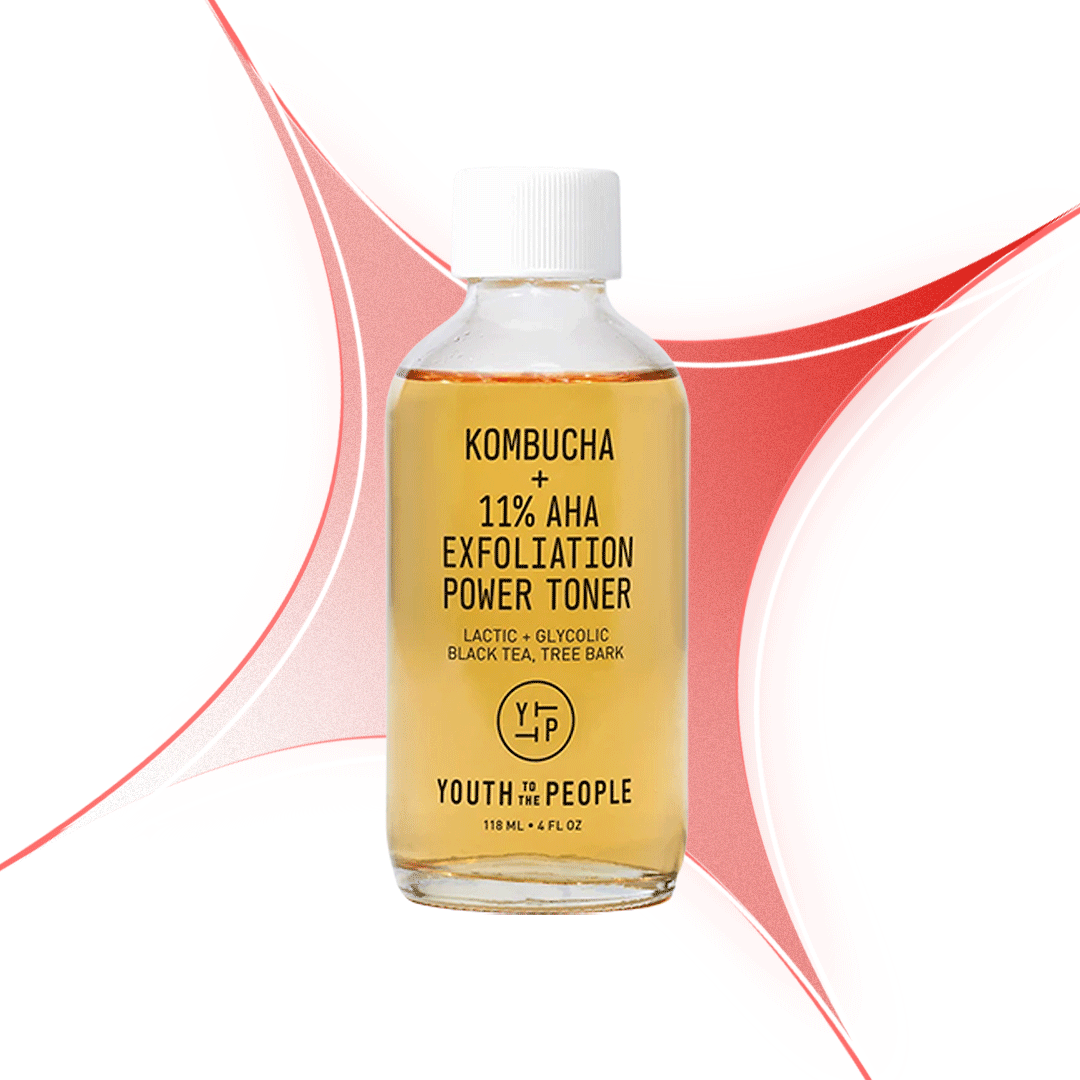 "This toner combines lactic and glycolic acid to exfoliate dead cells from the surface of the skin along with prebiotic benefits from kombucha, which normalizes the skin's microbiome and maintains a healthy barrier," says Dr. Zeichner.
Trend #2: Niacinamide in skincare
Niacinamide has been on the tip of every skincare influencer's tongue this year and is expected to continue to be on your top shelf throughout the new year, as search volume was up 43.3% from 2019 to 2020. Best for refining skin texture, shrinking pore size, and relieving general dullness, niacinamide is a powerhouse antioxidant. Either applied topically on its own or blended into your favorite serum, this ingredient will continue to pop-up as a star ingredient in new launches throughout this upcoming year. We spoke with Dermatologist Dr. Zeichner to confirm if niacinamide is deserving of all its glory.
"Niacinamide is the ultimate multitasker in skincare," says Dr. Zeichner. "At the same time, it soothes inflammation, evens skin tone, and promotes healthy collagen production." Incorporating a new serum in your routine can be a bit nerve-racking sometimes but rest assured it can be used across all skin types, even in people who are sensitive, according to Dr. Zeichner.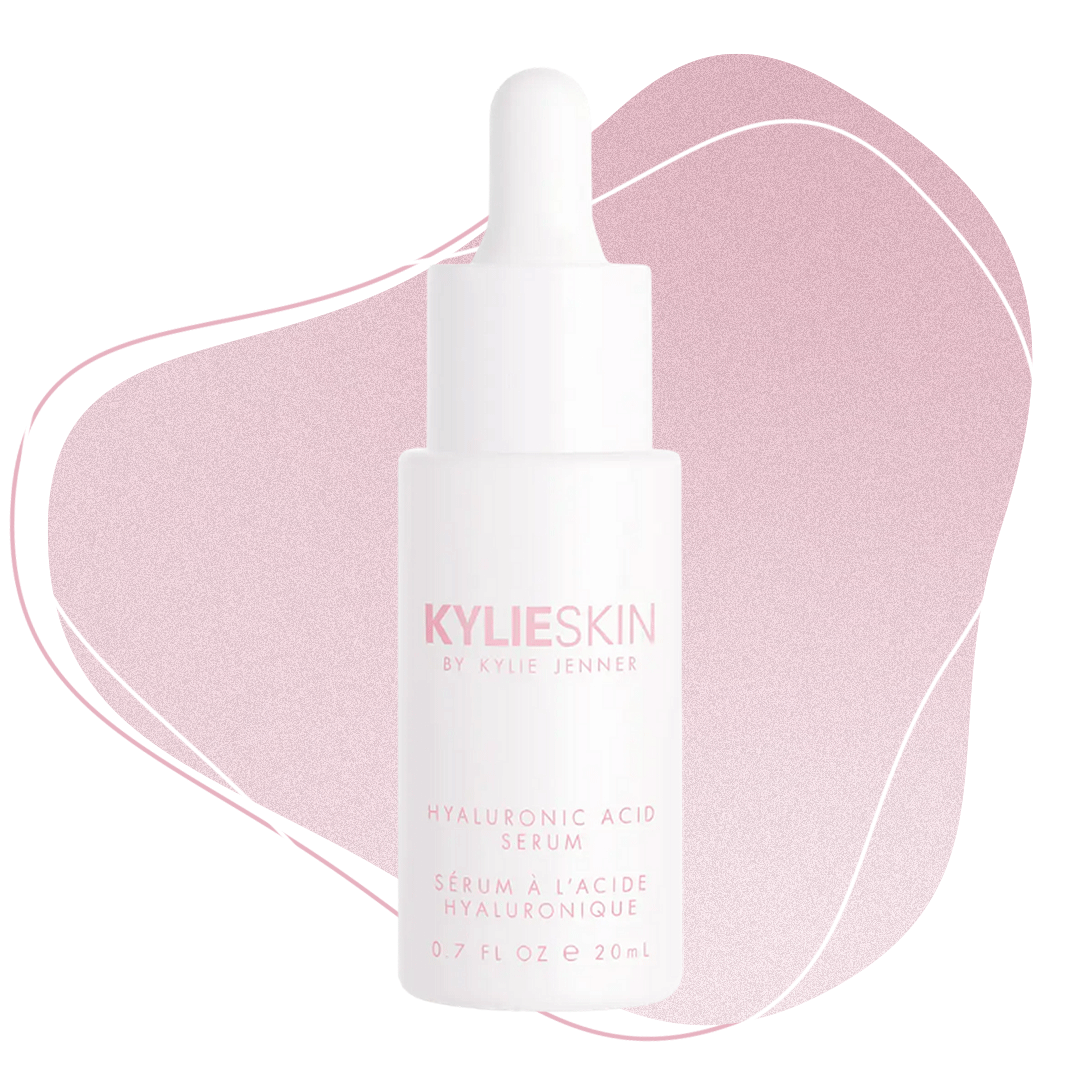 "This serum combines hyaluronic acid with niacinamide along with a skin-brightening peptide. Hyaluronic acid acts like a sponge to pull in hydration to hydrate and plump the skin, while niacinamide soothes inflammation and evens skin tone," says Dr. Zeichner.
Trend #3: Facial Ice Tools
When you have a vanity full of incredible products and you're still looking for a little extra something for your skin, ice rollers, cryo sticks, and other chilly tools can actually make a big difference in your routine. These tools have blown up over the past year according to Spate, as search volume was up 39.1% year-over-year and is expected to grow into the new year as we continue to find new ways to just…. chill. We asked Sofie Pavitt, a New York-based licensed esthetician and acne miracle worker her thoughts on this trend.
"I stand behind this trend although I am a huge proponent of just using fresh ice each time," says Sofie. "Icing the skin brings down inflammation just like it would bring down the swelling in a rolled ankle, for example."
If you're wondering who might this tool be good for, Sofie says, "inflammatory acne can hugely benefit from icing on a regular basis." To maximize your benefits from these chilled out tools, Sofie recommends cleansing it every time after each use and spray with an alcohol-based sanitizer to keep things sanitary.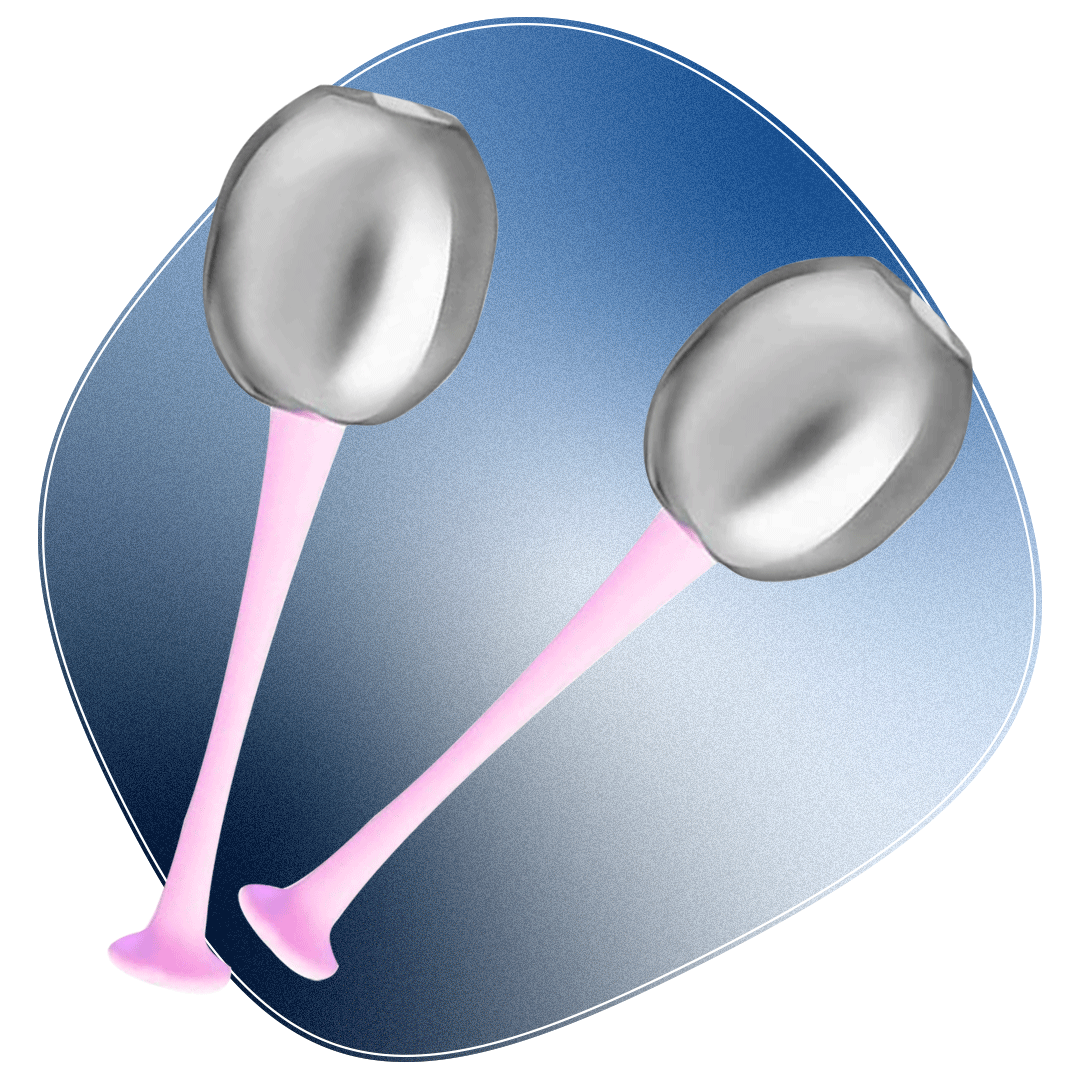 Trend #4: E-Girl Makeup
If you haven't seen a TikTok or tried an AR Face Filter this year, did you even live? The e-girl trend has grown 58.4% year-over-year and growing. As we took shelter at home and our emotions ran high, our beauty looks adapted, and *poof* out came the e-girl! This edgy, punk and emotionally charged makeup style is all about letting your true colors shine, even if it's depressing and black. Taking inspiration from the early 2010's Hot Topic vibe combined with Instagram face filters, this trend is all about looking like you just cried because you got a face tattoo.
To try out the e-girl look for yourself, a good place to start is liquid eyeliner. You can play around with thin strokes and intricate details to add drama. Opting for a removable face tattoo stamp is also a great option for a graphic look that can translate well online.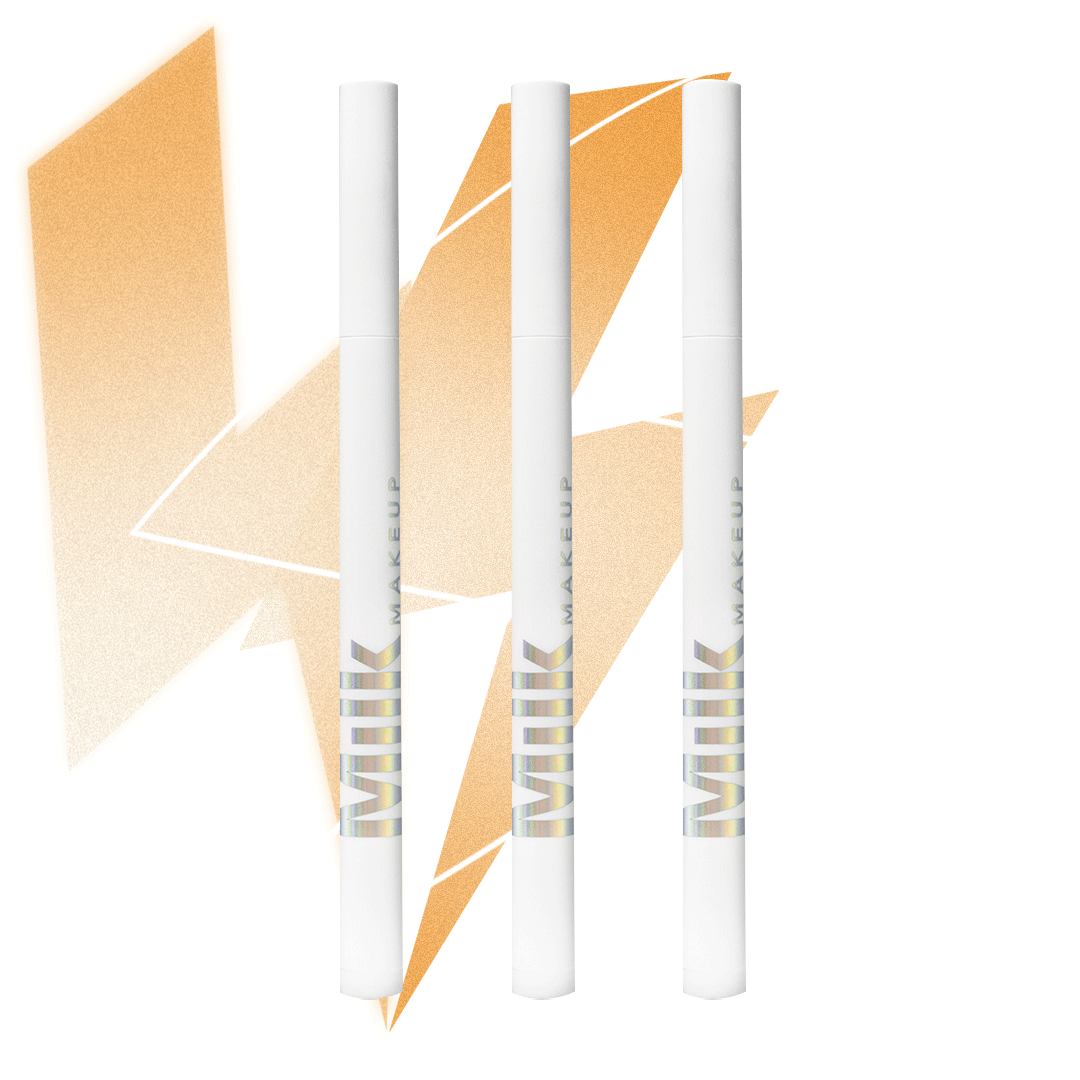 Trend #5: Color Depositing Hair Conditioner
Instead of vacay and luxury fashion Instagram flexes this year, we got head-turning hair colors that were guaranteed double taps as search volume was up 36.2% year-over-year. These bright hues weren't achieved at the salon at the hands of a professional. Rather, these bright looks were fully DIY'd with a color depositing hair conditioner.
This fun hair product can give you a new look with added hydration without the commitment of real hair dye. What could be better? This is a trend that is not expected to fade away in 2021, so prepare for a new lineup of brighter colors that radiate off your phone screen.
Over quarantine, I had a short-lived career as an at-home hairstylist for my family. Easy-to-use color depositing hair conditioner allowed my family to experiment with unique colors more often than having to commit to a single long-term color. The fact that the color doubles as a hair conditioner allowed for their already over-processed hair to avoid further damage. If you're curious what color will be hot, we anticipate that vampy reds will be all the rage.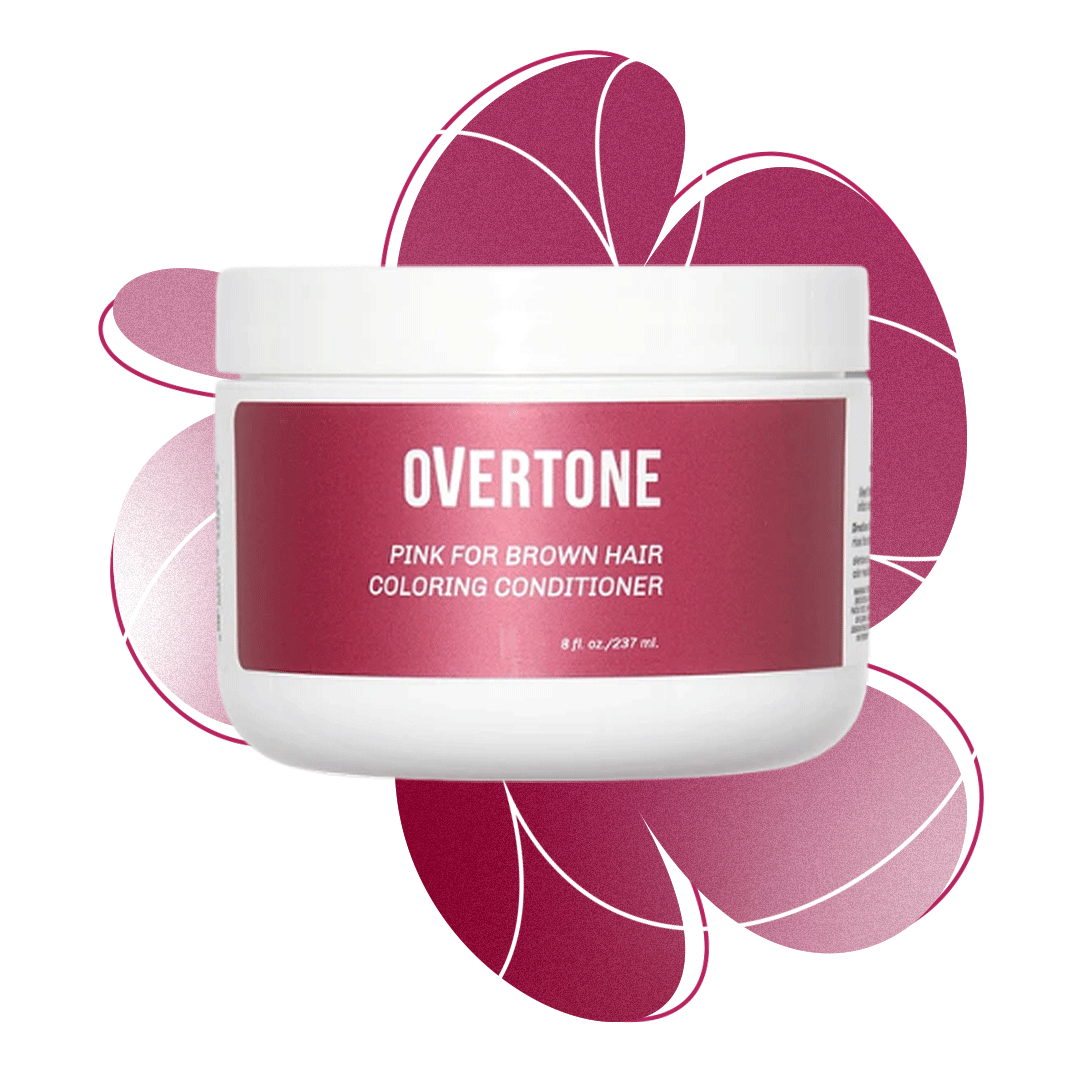 Trend #6: Soap Brows
Will brows ever be out of style? Nope. Especially as we transition into a new decade, we can expect to keep our brows in tip-top shape with the help of soap brows, as search volume was up a whopping 88.4% year-over-year according to Spate. This technique allows your brows to look fresh and feathery while being extremely low maintenance. Soap brows are also a great alternative to brow lamination without the commitment.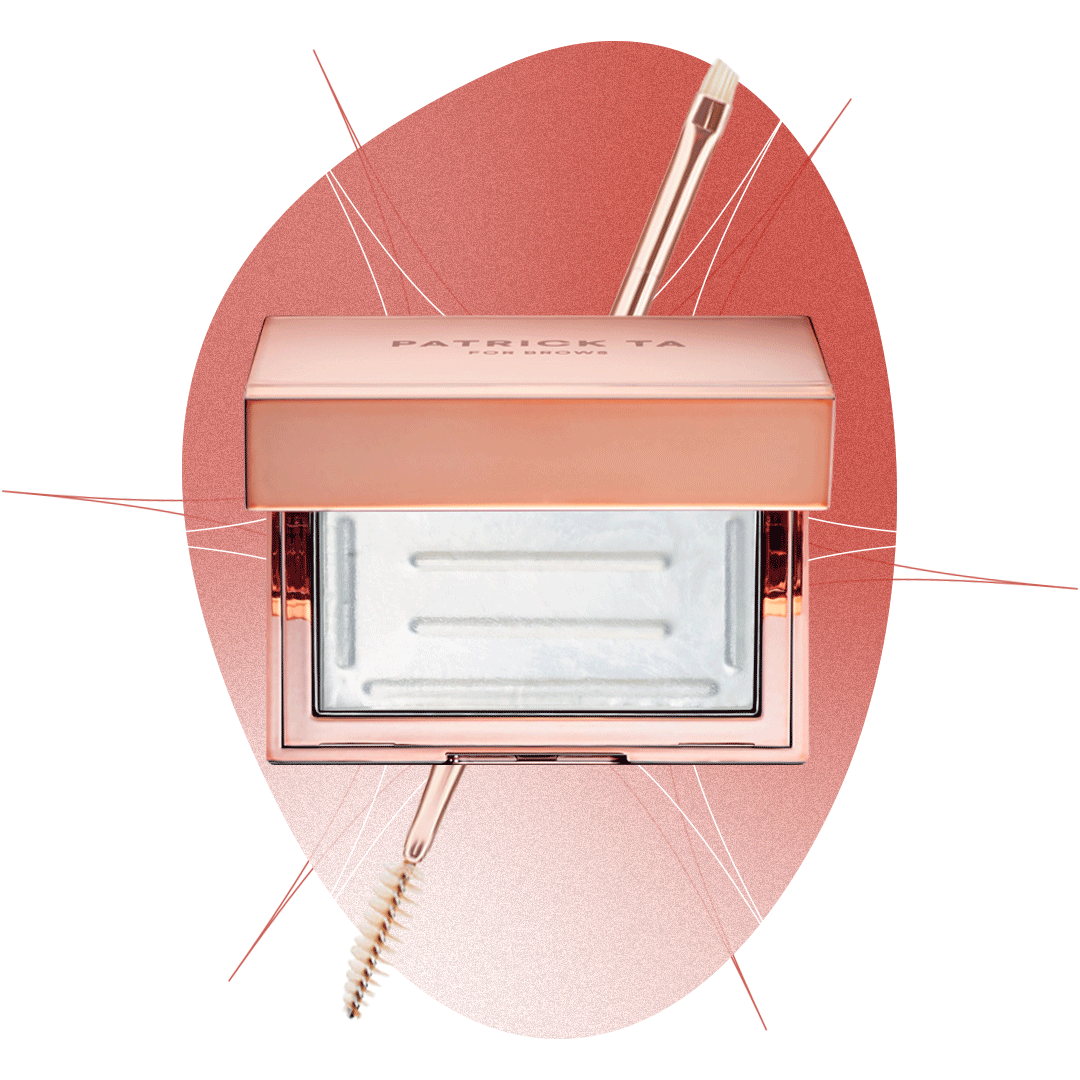 The Patrick Ta Beauty Brow Wax is luxury brows at its finest. Allowing you to achieve the brow lamination look and fluffy groomed style mastered by the brow king himself.
Trend #7: "Less Is More" Skincare
As we move forward into the new year you can expect to see dual-action products to reduce the time spent on a multiple-step routine. "I think consumers are getting fatigued with the 10-step Korean trend of everything layered onto the skin multiple times a day," says aesthetician Sofie Pavitt. "They're looking for stripped-down, yet effective skincare routines that don't take a huge chunk of time out of their day."
Go-To Skincare Face Hero, $45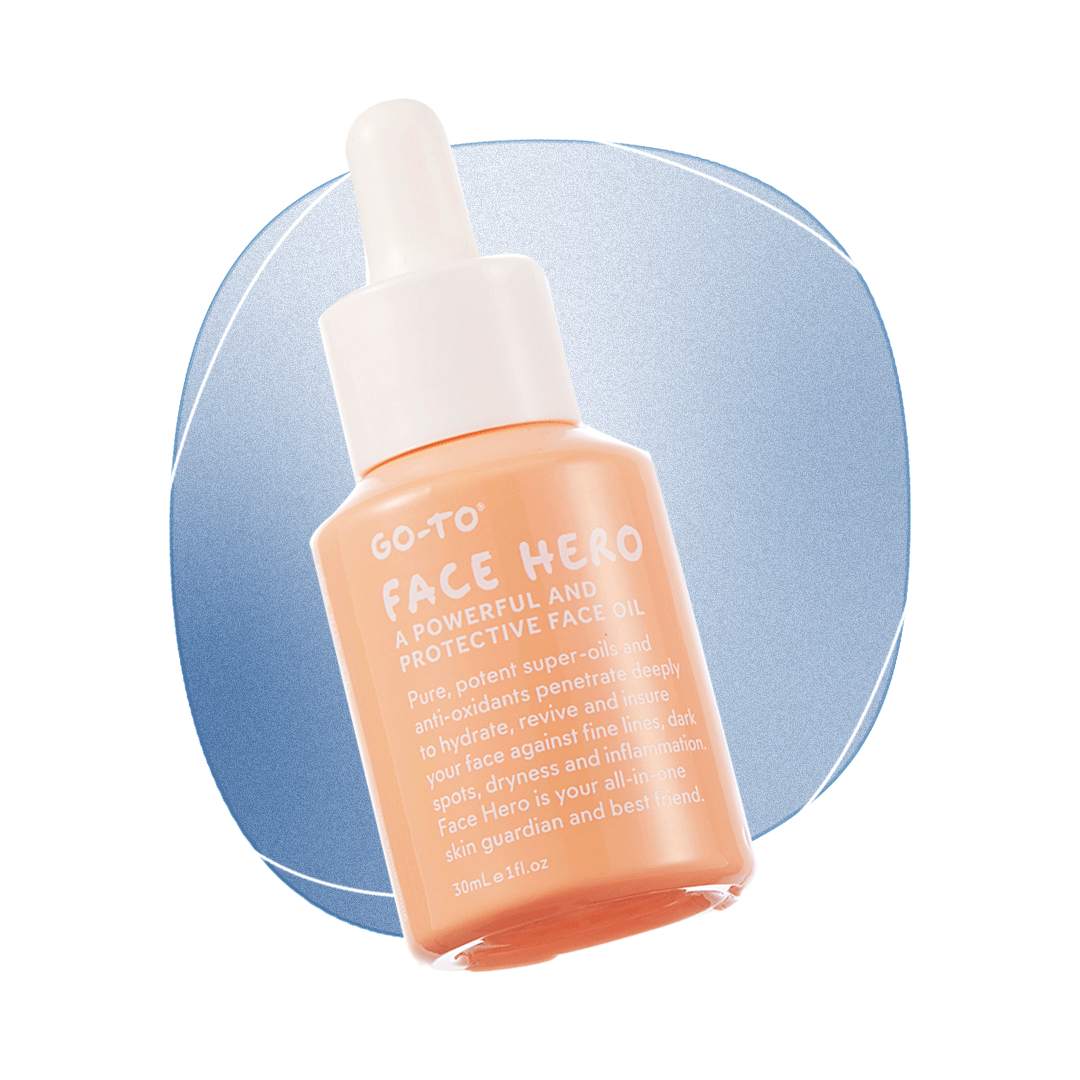 A high-quality antioxidant-rich face oil can double as a treatment serum, moisturizer, and face oil. The Go-To Face Hero has been my savior for dry and irritated razor burn, as it melts instantly into the skin alleviates discomfort. Although it leaves you dewy, it has absolutely zero shine or "greasy" effect.
READ MORE LIKE THIS