It's that time of year again when we present our annual 2020 Lightning Awards to beauty brands that sparked our attention. As you very well know, we at Very Good Light HQ have never approached beauty from a gendered lens. In fact, we have always understood that beauty products have no gender: a lipstick, foundation, eyebrow pencil, skincare, among everything else should be worn, consumed and celebrated by all. After all, beauty has no gender identity or sexuality – it's democratic, empowering those who choose to use them. This is why the Lightning Awards are so meaningful to us as it's one of the only beauty awards that doesn't judge based on a binary, rather, products for what they are. Our entire week is dedicated to awarding beauty products not based on marketing, which aisle they belong to, or colors on its packaging. And we're so proud and honored to present the ultimate in best products this year!
Best Essence
Neogen Real Ferment Micro Essence, $38
Can an essence really be an all-in-one? If this Neogen essence has anything to do with it, absolutely. Hydrating, plumping, brightening, it has over 93% naturally fermented ingredients, probiotics, as well as birch juice. What does this all mean? You'll have supple, dewy, glazed skin that's happier than your face is after applying it on.
Best Serum
Sulwhasoo First Care Activating Serum,$84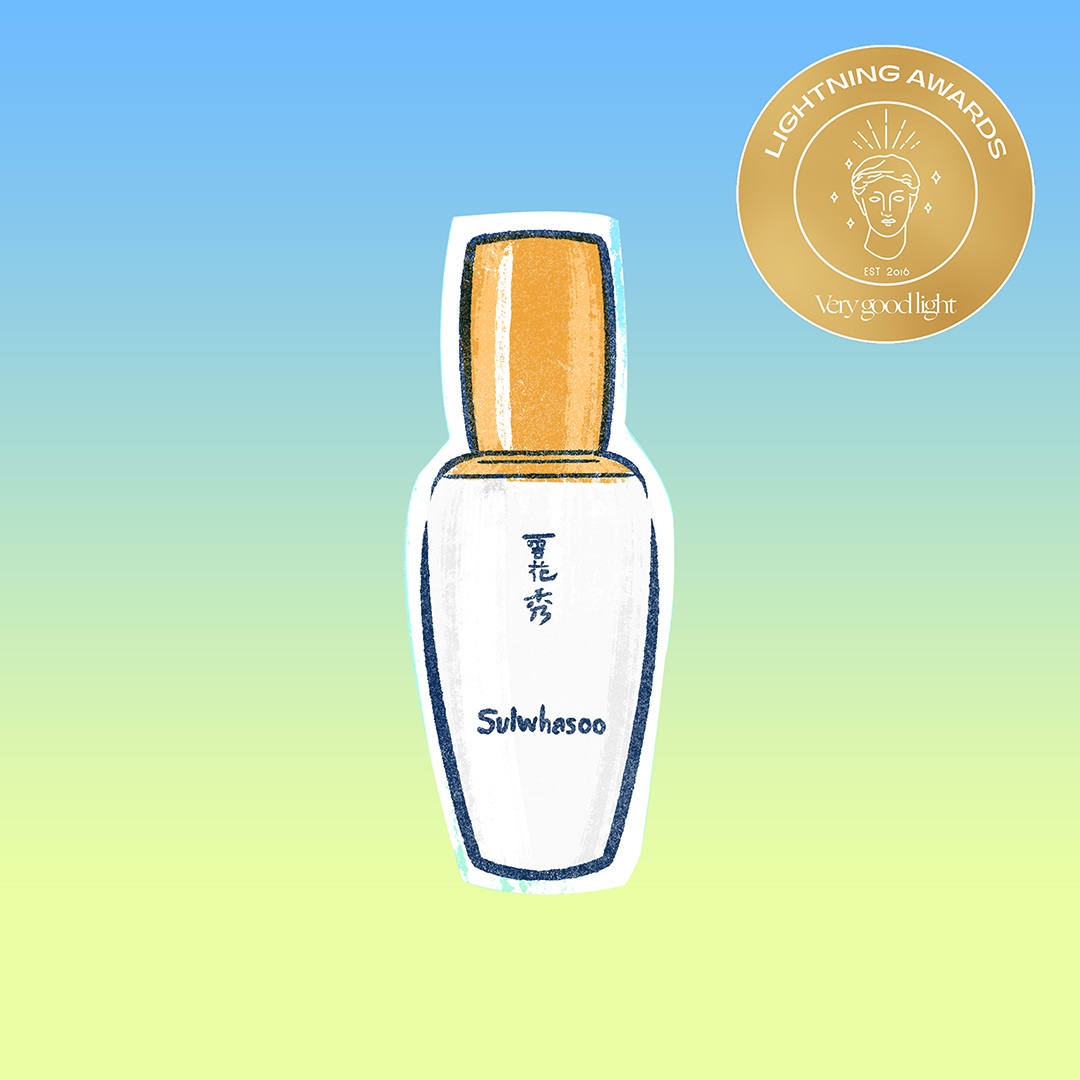 This price is not for the

feint

of heart – but neither are the results. We've tested hundreds of serums since first awarding Sulwhasoo our best serum award back in 2016 – and this still holds true. With a patented blend of Korean herbs, this boost absorption into your pores, hydrates, nourishes and firms. Yes, it's worth it and indeed, you skincare will change.
Best Lip Balm
Olio E Osso No. 0 Netto, $28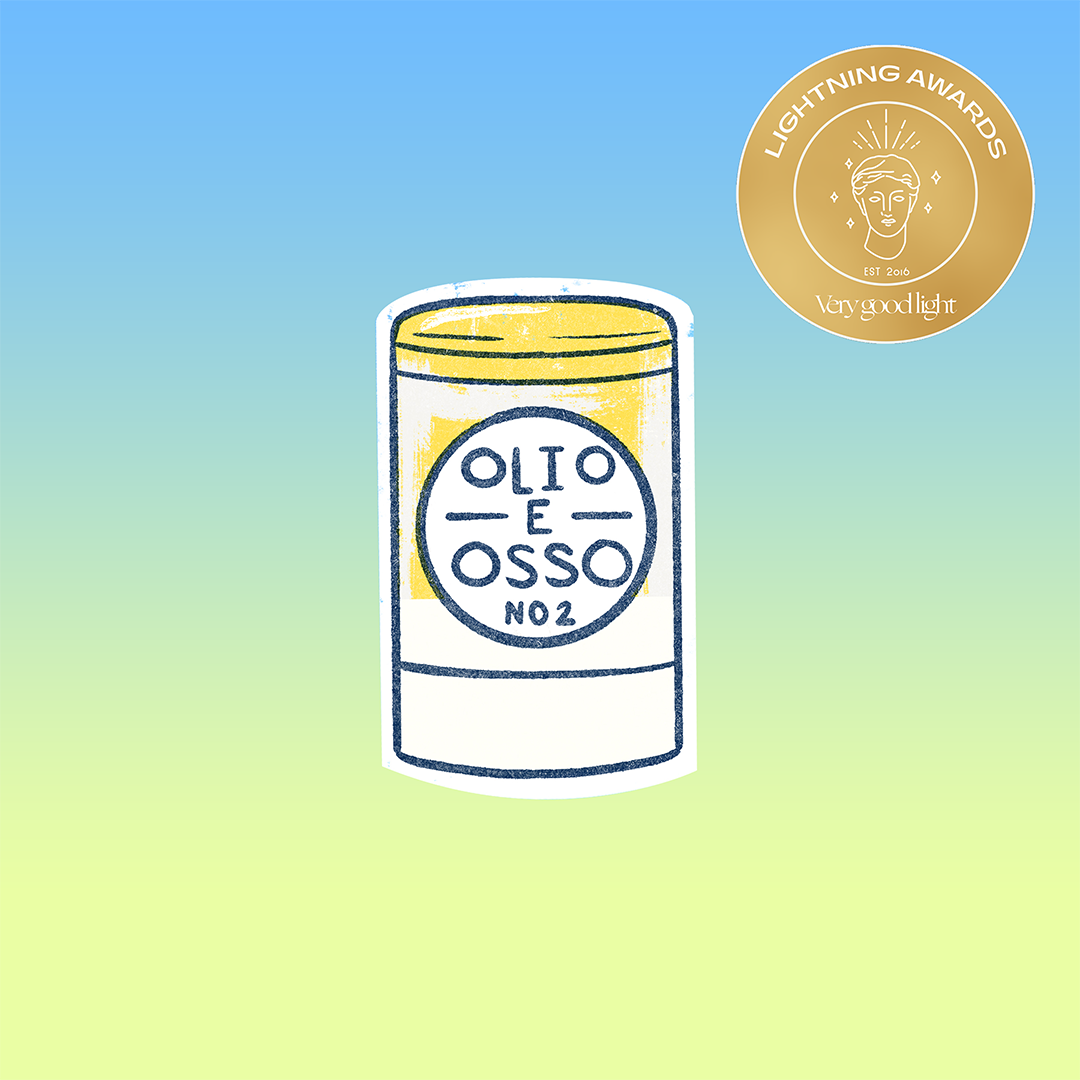 Crusty lips be gone! With Olio E Osso's super soothing ingredients, there's nothing like a mix os shea nut oil, fruit and eucalyptus oils, mixed with beeswax that makes your lips so happy. This balm will last (like, really, it lasted us an entire year using it once a day) and will bring your lips back to life. A perennial favorite and we hope it's never going away.
Best Lip Treatment
Boscia Cherry Blossom & Bakuchiol Resurfacing Lip Repair, $20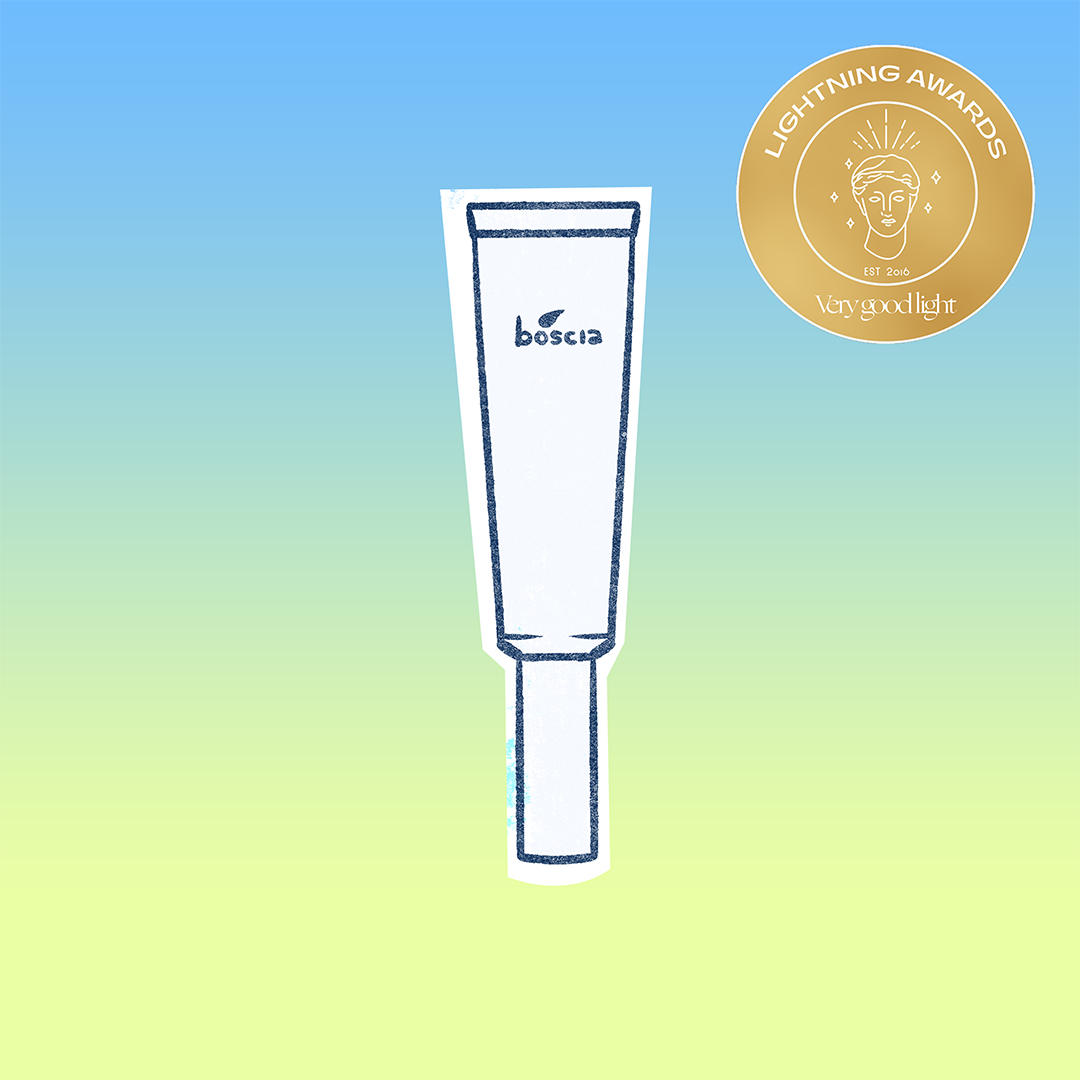 If you've tried every lip balm on the market and still suffer from dry, chapped lips, this lip treatment from Boscia will blow you away. The gel-like cream texture dries down quickly, so if you apply it before bed, you won't smear it all over your pillowcase in the middle of the night. What you'll wake up to: plump, smooth lips that aren't crying out for moisture. The secret? Bakuchiol, a plant-derived ingredient that works similar to retinol to stimulate new collagen production, smooth skin, and plump lines. It's like an anti-aging serum for your lips, and we can't get enough.
Best Toner
Missha Time Revolution, $52
This timeless classic is a K-beauty wunderkind. Packed with fermented cicaenzyme, pear reef extracts, rice extracts and more – it soaks in your skin like water, but better. The toner soothes, exfoliates, and leaves behind prepped skin ready to take on a moisturizer, serum, SPF, or makeup.
Best Cleansing Balm
Then I Met You Living Cleansing Balm, $38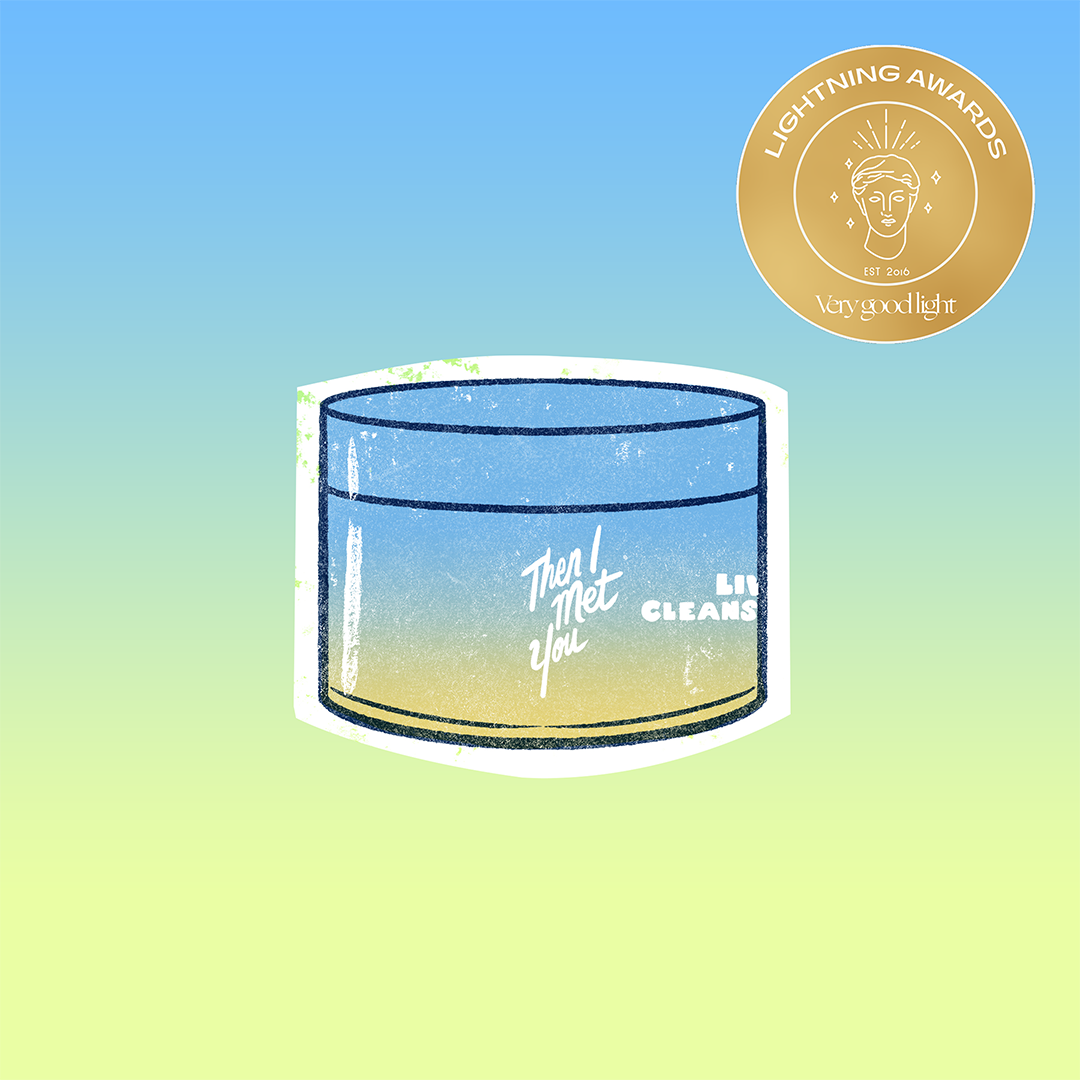 Back at it again, this cleansing balm cannot be beat. No matter your skin type, this is the oil balm for you, you and you. It teaches your skin to love and soak up all the goodness that comes along with double cleansing. Oily skin? This will balance it. Hard to get off mascara? Forget about it. Dry AF? This will give you a nice dewy finish. Made with persimmon extract, Vitamin E, grapeseed oil, and seaberry, which means, yasss your skin will glow. Plus, you're gonna tell us you don't smile everytime you scoop it?
Best Pimple Patch
Zitsticka Press Refresh, 5 for $36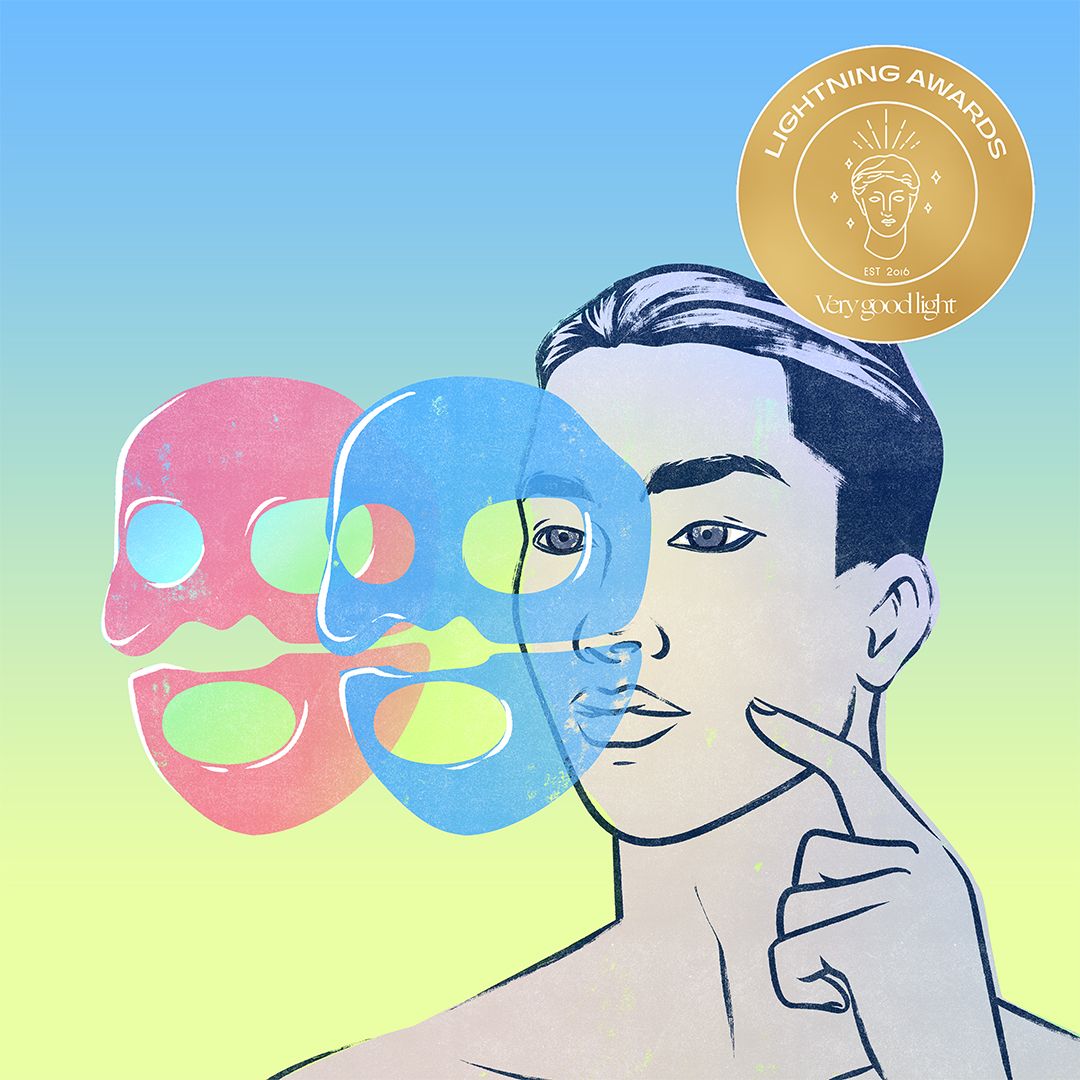 Finally, a sheet mask made for acne-prone skin that isn't just tea tree oil soaked. This sheet mask contains hyaluronic, salicylic, glycolic, and lactic acid along with niacinamide and allantoin. It comes in two easy-to-apply pieces and helps congested and red skin calm TF down while nourishing the heck out of it. ZitSticka calls this "an express facial for acne." TRUTH has never been spelled so hard.
Best Exfoliating Treatment
Peter Thomas Roth PRO Strength 10% PHA Exfoliating Clarifying Liquid, $58
Not a toner. It's the best pro strength treatment from PTR though! a 10% PHA formula with 5% glycolic acid and 0.5% salicylic acid. It evens out skin texture and helps acne heal faster. This thing is strong, warding off new pimples and healing existing ones. Start slow with this, it's powerful!
Best Face Oil
Dr. Elsa Jungman Oat Power Moisturizing Serum, $70
A newcomer to beauty, but a veteran in skincare, Dr. Elsa Jungman created an entire minimal beauty brand with maximum results. We're absolutely obsessed with the Oat Powder Moisturizing Serum for its very texture. Not sticky, oily, or with that dreaded film, this

was is thick

, goes on soft, and gives you a dewy – and not shiny – finish. We'd say it's the perfect facial oil.
Best SPF
Elta MD UV Clear Broad-Spectrum, $46
The best SPF doesn't exist – JK it does. And for years we've been heralding Elta MD's formula because it truly is the best. No zero cast, all moisture. With niacinamide and hyaluronic acid, this one goes on satisfyingly without any residue. It's perfect – and will perfectly protect you.
Best Moisturizer
Sunday Riley C.E.O. Vitamin C Rich Hydration Cream, $65
Hydration is the number one requirement for a moisturizer, and this cream by Sunday Riley really packs a punch. It's deeply moisturizing and also contains 5% vitamin C to brighten, which is a great low-level concentration for super sensitive skin. It's a bit of a splurge but you get what you pay for. It's a super dewy moisturizer, so plenty of time to drink in all that moisture overnight. The rich texture glides on smooth and leaves you glowing long after you first apply it. We especially love this non-greasy cream in the winter when your skin needs all the hydration it can get.
Best Matte Moisturizer
CosRX Ultra Moisturizing Lotion, $24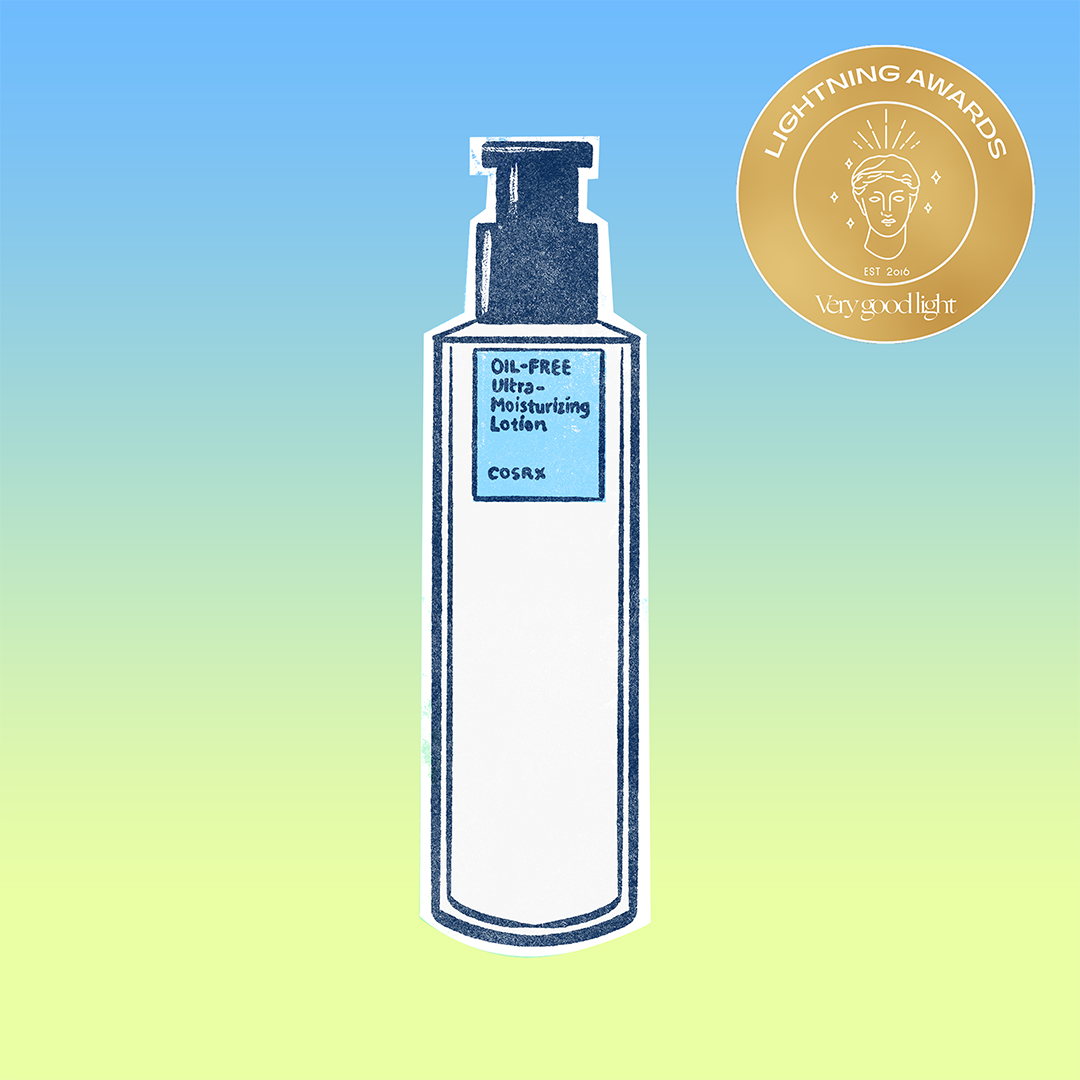 Stickiness, be gone! With CosRX's Ultra Moisturizing Lotion, you get the weightlessness of 70% birch sap with vitamins, antioxidants and more, to calm and treat all skin. The lotion absorbs at lightning speed and leaves your skin matte, moisturized and ready to go.
Best Cleanser
Krave Matcha Hemp Hydrating Cleanser, $16
With a sticky, jelly-like feel, this bouncy gel texture cleansers away impurities without stripping it of its natural oils. The best part is that it does a thorough job without leaving you with dry, stripped skin. This is a true winner.
Best Heavy Cream
Weleda Skin Food Light Nourishing Cream, $19
"Skin food" sounds like a gimmicky name, but in this case, it couldn't be more accurate. This thick, decadent cream feeds your skin with all the nutrients it needs to thrive. Weleda Skin Food Light is made from extracts of gentle viola tricolor, calendula, and chamomile, which is what makes it so soothing on the skin, but also gives it a spa-like scent. Best applied as the last step in your skincare routine as an overnight mask, this cream banishes dry, flaky winter skin for good.
Best Eye Cream
Peter Thomas Roth Hungarian Thermal Water Mineral-Rich Eye Cream, $46
Is the Fountain of Youth actually in Hungary. Made with Hungarian thermal water, botanicals, algae extracts, peptides, and caffeine, my parched under eyes bow down to its hydrating abilities. It's thick, but your skin will absorb it quickly, which possibly says more about my crepe-y under eyes than it does this eye cream. A little goes a long way for this miracle product.
Best Beauty Balm
Charlotte Tilbury Multi-Miracle Glow, $60
This multi-tasking balm does it all: it's a cream-to-oil cleanser, a hydrating mask, and a dry skin treatment all in one. As a cleansing balm, it's incredibly luxurious without feeling too balmy or thick.This glow cream contains vitamins A, C, and E as well as rose hip and cranberry seed oil for moisture, so if you suffer from dry patches, this is a great spot treatment. Basically, yes, it's exactly what it says it is: a miracle.
Best Vitamin C
Good (Skin) Days C's The Day Serum, $26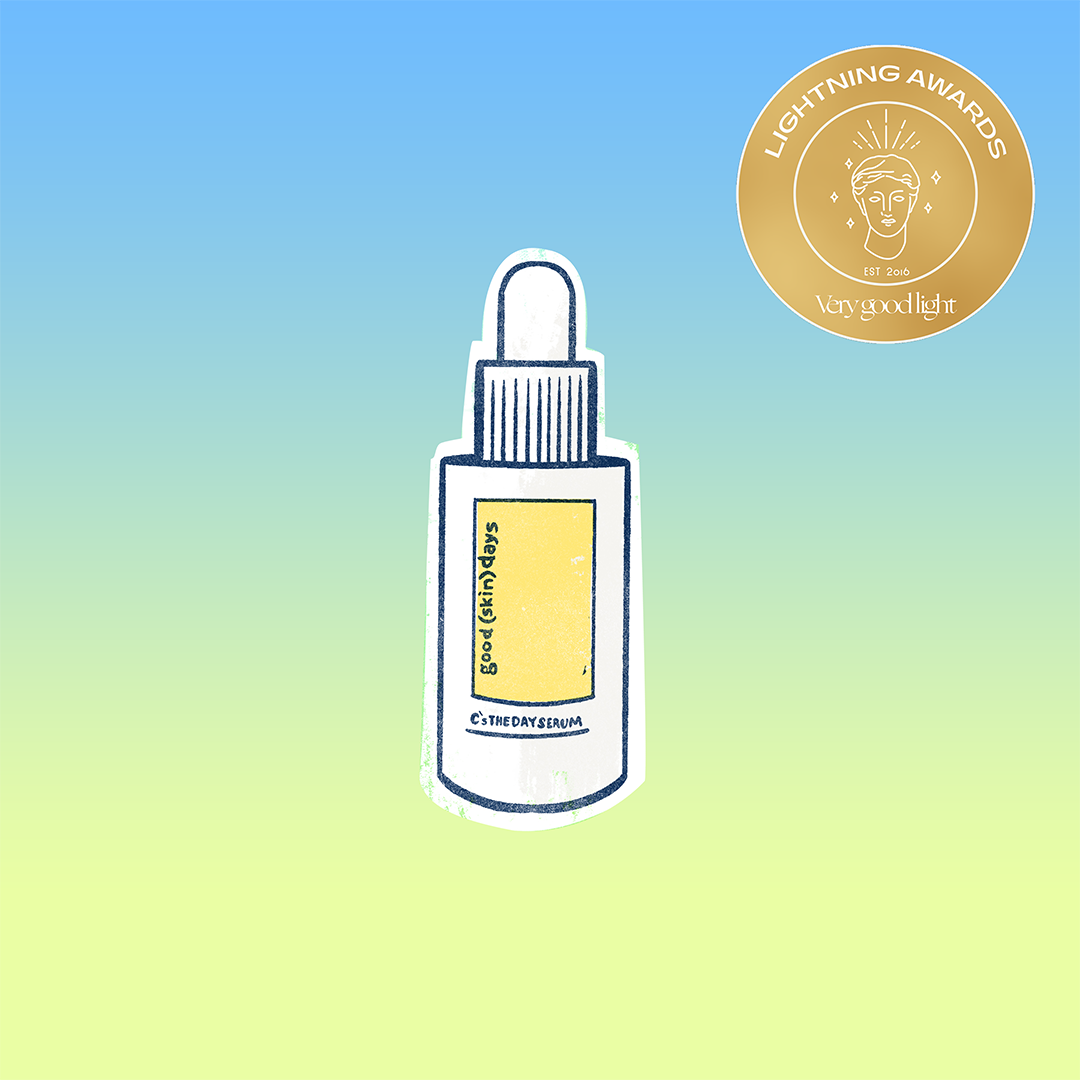 This stable vitamin C from the good folks at Soko Glam is created with 10% ascorbic acid, skin brightening licorice root extract, and niacinamide. The results? Say goodbye to dull skin, uneven skin tones, while also minimizing all pores. Is this lightning in a bottle? We'd strike to say that yes, yes it is.
Best Facial Mist
Dr. Jart Cicapair Tiger Grass Calming Mist, $23
A super fine mist to help with any irritation (2020 maskne!!) and protect your skin barrier from literally anything. If you struggle with any dry patches or eczema this mist is ideal for healing those areas and creating a protective layer. A true staple to any skincare routine whether you're sensitive or not. Misting moments await you.
Best Home Device
Dr. Dennis Gross Facial Steamer, $149
Is this a luxury? Yes. Do you absolutely

need

? Maybe not – but that depends on who you ask. In these very trying times when no one is seeing their aesthetician, this facial steamer is a winner. Simply fill it with some water, turn it on and voila! Steams in seconds, giving your pores that moisture it needs to open up and soak in some moisture.
READ MORE LIKE THIS