It's that time of year again when we present our annual 2020 Lightning Awards to beauty brands that sparked our attention. As you very well know, we at Very Good Light HQ have never approached beauty from a gendered lens. In fact, we have always understood that beauty products have no gender: a lipstick, foundation, eyebrow pencil, skincare, among everything else should be worn, consumed and celebrated by all. After all, beauty has no gender identity or sexuality – it's democratic, empowering those who choose to use them. This is why the Lightning Awards are so meaningful to us as it's one of the only beauty awards that doesn't judge based on a binary, rather, products for what they are. Our entire week is dedicated to awarding beauty products not based on marketing, which aisle they belong to, or colors on its packaging. And we're so proud and honored to present the ultimate in best products this year!
Best Shaving Cream
Gillette Pure Shave Cream, $6
First of all, this price is unbeatable – and unbelievable. For $6, this shaving cream from Gillette isn't only effective, it's perfect for sensitive skin. That's because Pure has 0% alcohol, dyes, parabens, and sulfates. Instead, it has soothing ingredients like aloe that will give you a close shave without the sting. Worth your money because really, it's so affordable it's a no-brainer.
Best Pre Shave
Bulldog Original Beard Oil, $8
Beard oils aren't essential for casual shavers but absolutely necessary for anyone in need of close shaves. This one from Bulldog is formulated with green tea, camelina oil, aloe vera, and will protect your skin from cuts while doing double duty as skincare. A two-for-one? We're here for that!
Best Toothbrush
BRUUSH Electric Toothbrush, $79
Bruush is a high-performance electric toothbrush that comes with six modes: Daily, White, Gum, Gentle, Max, and Tongue. We love that every mode serves a purpose and changes the pressure and feel of the cleaning you can get with one toothbrush. The Bruush can last four weeks without a charge, which is what separates this toothbrush from its competitors. Bruush offers a subscription model that costs $18 every six months, which gives you three replacement heads delivered with free shipping. It gives you that clean mouth feeling after every brush – no trip to the dentist required.
Best Toothpaste
Rael Himalayan Pink Salt Toothpaste, $12
Okay, aside from our own vanity – the packaging totally livens any sink – this toothpaste works. Not only is it free of SLS or fluoride, it's packed with over 80 minerals along with Himalayan salt, a natural cleanser. That means you won't irritate your mouth's protective lining and will still have the best, most shiny teeth.
Best Razor
Billie Razor Starter Kit, $9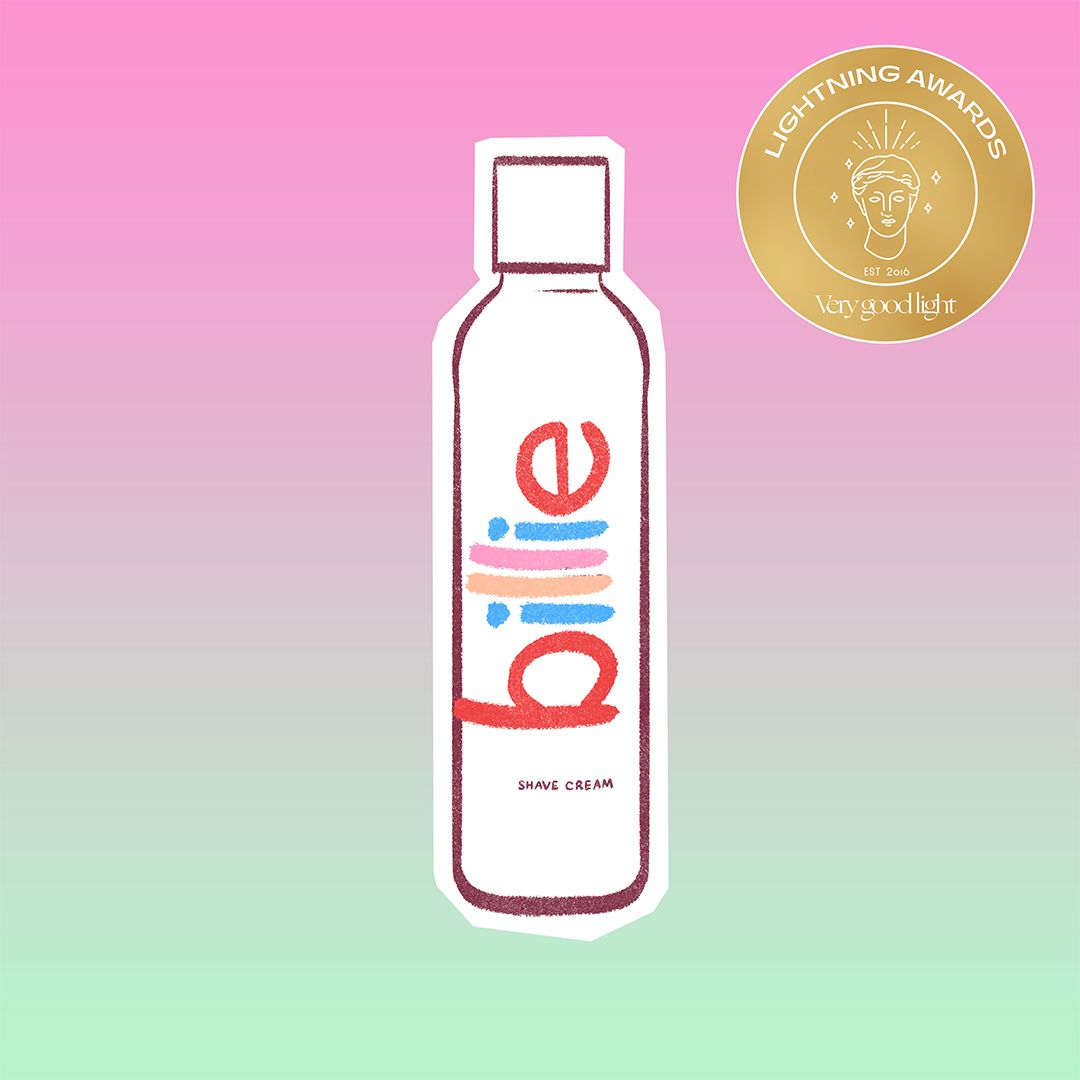 All razors have some form of a conditioning lotion/soap in the razor head but rarely are they actually effective enough to forgo the use of shaving cream altogether. Not the case with Billie. Their razor cream gets gooey once wet, giving you a clean, comfortable shave from every angle. The magnetic holder is also such a simple but important feature, as many of us suffer from a lack of shelf space in the shower. It's the little things that really make such a boring basic as an everyday razor truly stand out amongst the rest, which is why Billie earns the top spot for us.
Best Scrub
Avene Gentle Body Scrub, $24
The beads and salts in some body scrubs can be painful, but Avene's is coated in shea, camelina, and safflower oils to give a gentle yet effective exfoliation. You can use it multiple times per week without drying out your skin to keep skin smooth, soft, and radiant, especially in the colder months. The smell is pleasant and unoffensive, which makes it great for the face and body.
Best Deodorant
Primally Pure Charcoal Deo, $16
It's time to take care of your pits and stop using deodorant with harmful ingredients! This deodorant will convert you to natural forever, and make the process painless (well, stinkless) Made with organic extra virgin coconut oil, organic beeswax, baking soda, non-nano zinc oxide, white kaolin clay, activated coconut charcoal, organic eucalyptus, and peppermint essential oils. The charcoal is KEY in detoxifying your pits through the beginning stages. This deodorant will actually make you excited about putting on deodorant. How bout that, huh?
Best Body Oil
Glossier Body Hero Dry-Touch Oil Mist, $28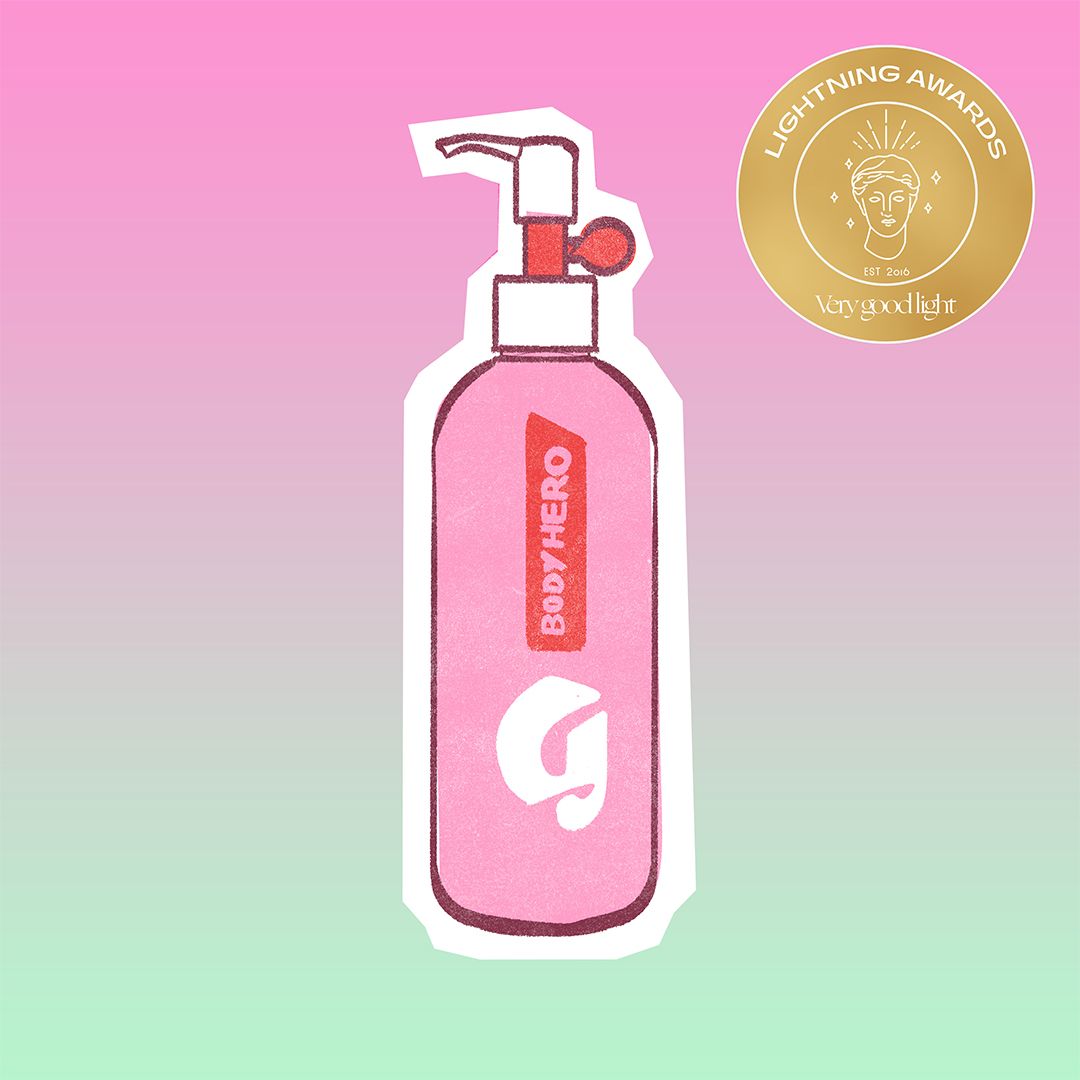 Who among us actually moisturizes every time after a shower? For those of us who are too lazy or cold immediately following a hot shower, this oil mist makes it stupidly easy to hydrate your entire body with just a few sprays. The nozzle is *chef's kiss* perfection and lightly drizzles the perfect amount of lightweight oil onto your skin. It absorbs quickly, which means you're not slipping and sliding all over your bathroom floor after applying. We love the subtle neroli scent, too.
Best Body Wash
Method sandalwood + vetiver body wash, $7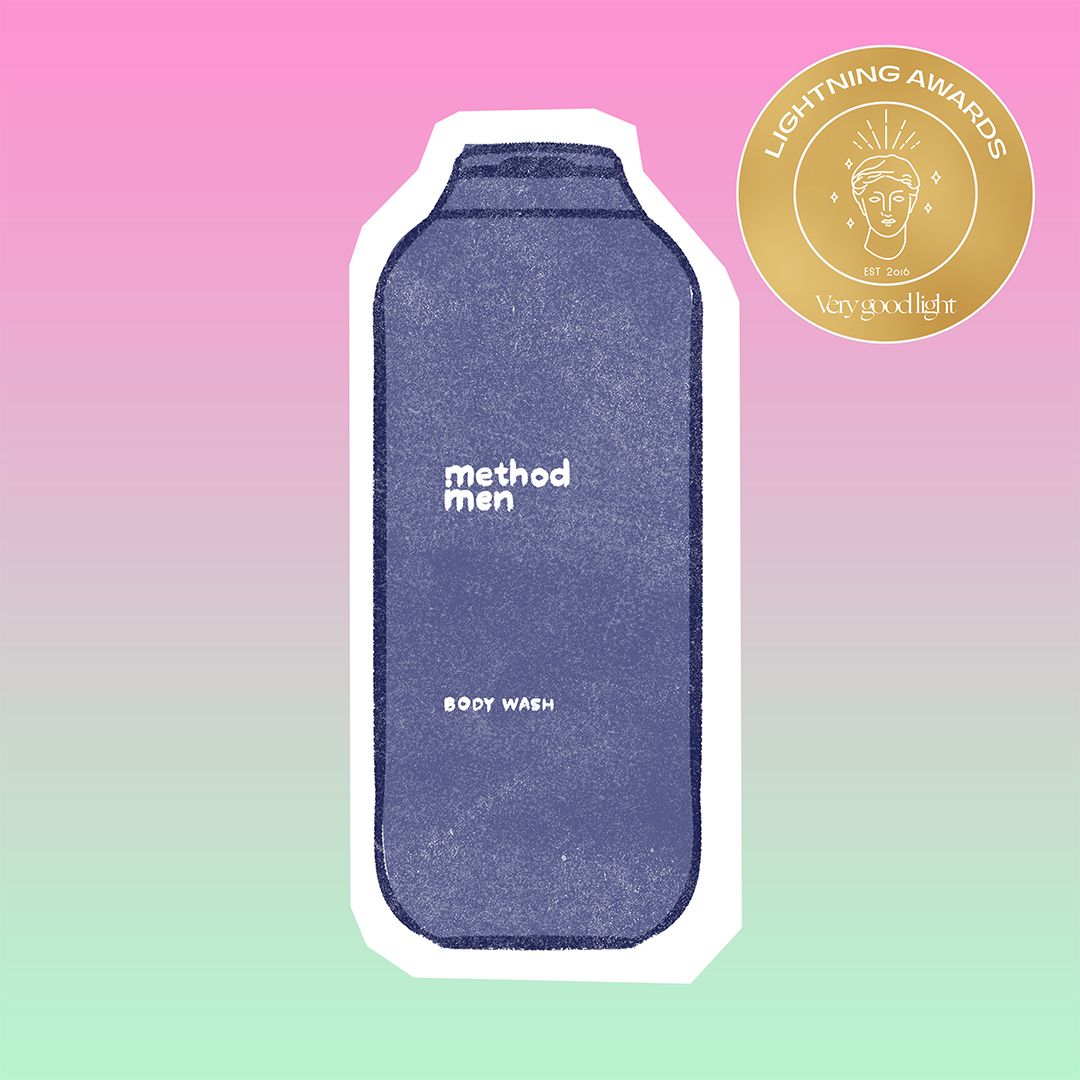 There's a reason this body wash was sold out in many stores across the nation. The beautiful scent. Not only is it a beautiful mix of sandalwood and vetiver (can we say chic?!), it has a beautifully foaming finish that will make your skin soft and cleansed of all impurities. Best part is that it's almost a grownup version of body washes you've used in your youth. It's time to grow up, folx.
Best Bar Soap
Meant The Every Body Bar, $20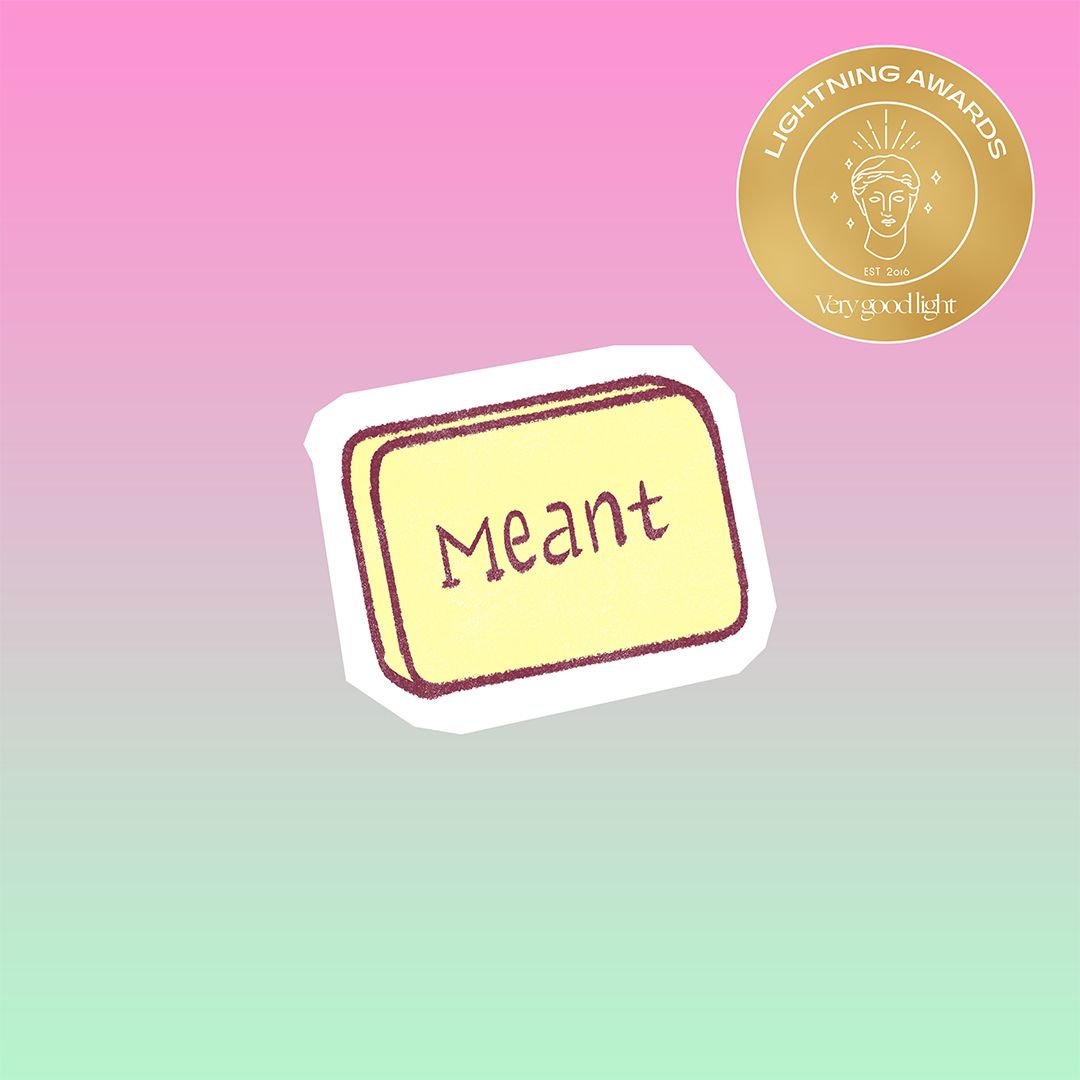 A body bar for your face, body…and hair? Um, what? If you've been a little distressed by anyone who uses their Irish Spring soap like this, you're not alone. But we've finally found a case for using a body bar for all occasions in Meant, a body bar made from goat's milk, Argan and Monoi oils, as well as coconut and grapeseed oils. This means your skin, your hair, your everywhere will be cleanser, moisturized, and smell heavenly.
Best Fragrance:
Diptyque Tam Dao, $98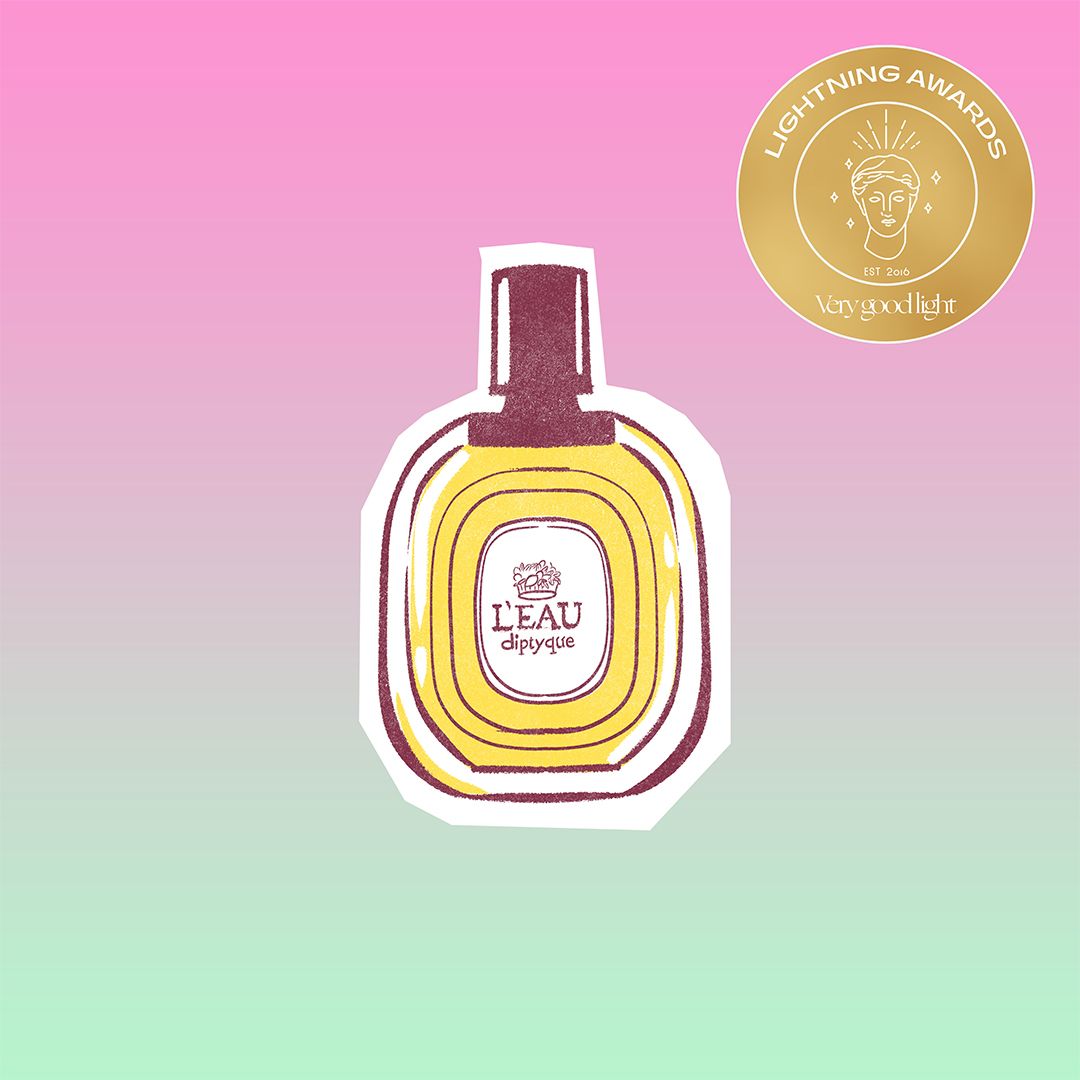 This tide and true classic from Diptyque sends you back to a time before the year known as 2020. The woody eau de toilette is inspired by the mountains of Tonkin, where one of the founders of the brand would travel to every summer. With sandalwood, cedar, cypress, myrtle, it's the perfect spritz for all occasions.
READ MORE LIKE THIS