At the end of 2019, Amy Liu and her small but growing brand, Tower28, was thriving.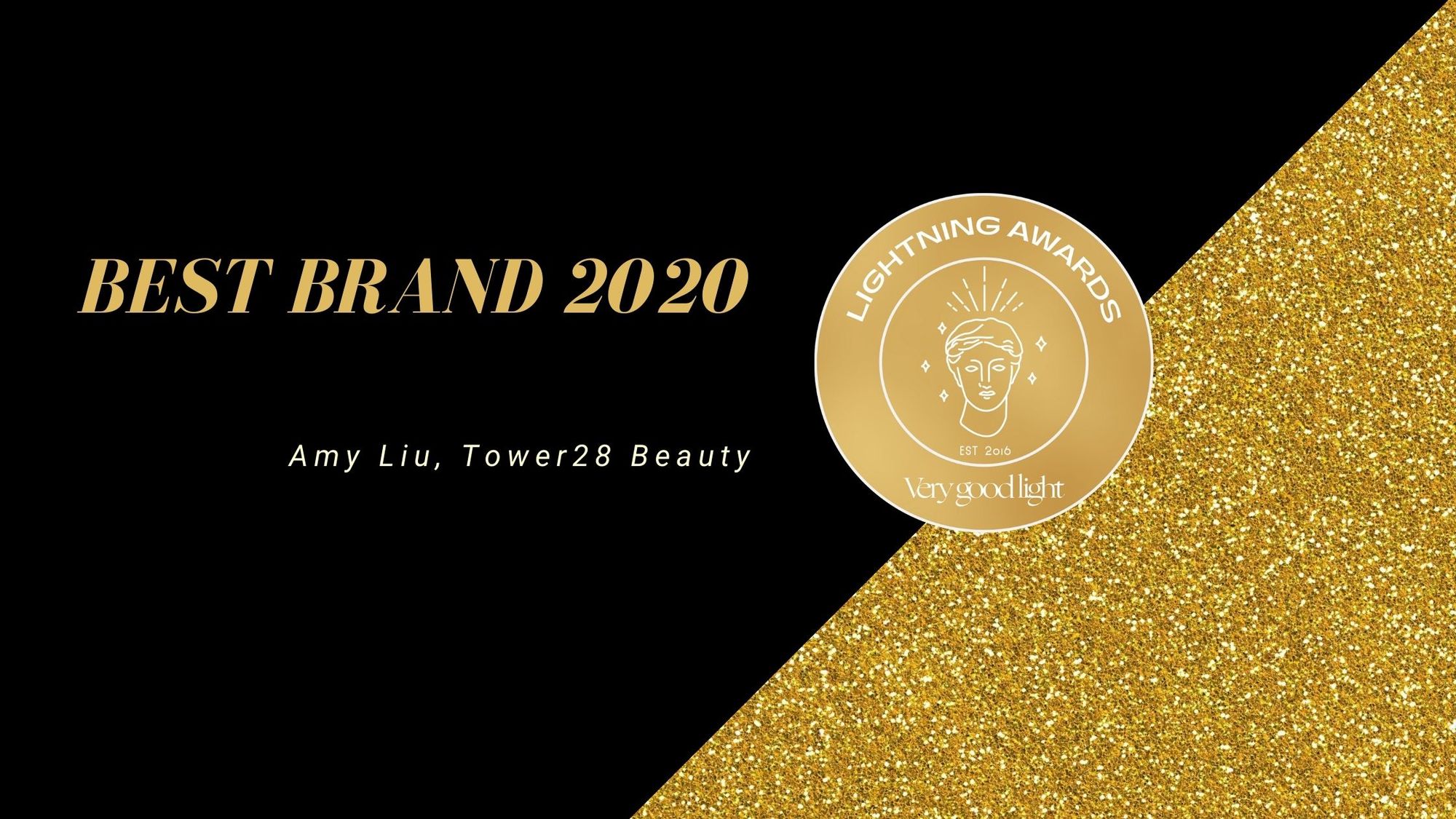 With coverage in all the major publications heralding her focus on eczema-safe products, retailers like Sephora swooping her brand in all of their doors, and influencers touting it as a Holy Grail, Tower28 was gaining a cult-like following. All that would top it off would be a giant Times Square Sephora billboard with Tower28 front and center. "It was this milestone you're hoping and planning for," she tells Very Good Light.
But that billboard never came. As the events of 2020 shifted retail and the economy and all Sephora stores closing their doors, it'd have to wait. What couldn't was continuing her business. With more than 500 Sephora stores carrying Tower28, Amy and her team had to confront the reality that they couldn't sit idly and take a backseat.
"Instead, the pandemic brought us together and our community as well," she says. That means flexing her capacity for resilience, pushing forth with initiatives she never knew she was capable of. "I'm not an influencer nor am I political but everything changed this year. You stand for something or you stand for nothing."
Amy and her team quickly went to work, supporting Black Lives Matter, vocalizing the importance of voting, as well as promoting mask-wearing, which has become political. All of this as she had to face the rise of anti-Asian sentiment in the country.
While being so vocal about her beliefs has had many unfollows on social media, what it's done is thrust Tower28 as a beauty company that fights for more. Amidst it all, she launched Clean Beauty Summer School, where she and a cohort of industry veterans, mentored 10 Black founders. The initiative brought together folx to teach about product development, digital marketing, fundraising, pitching and more. Each also had the opportunity to pitch to Sephora and Ulta buyers.
For Amy, it was a no-brainer. "I feel super grateful for all of it and that we're growing in the right ways." Another initiative Amy's pivoting towards? Sustainable packaging. In the next year, she wants to transition to PCR (post-consumer resin), an environmentally-friendly option made from recycled materials. "I remember talking to Annie Jackson, co-founder at Credo," says Liu. "She asked me how I felt knowing that the plastics from the sampling program I launched in my former job 17 years ago was still sitting out there. I was like ah! I have to do something about that." Proving that it's never too early to pivot your business in the right ways.
READ MORE LIKE THIS