Welcome to Groom Raider, a new series where we go into the grooming closets of the coolest people we admire to see what products they use. While we browse through their moisturizers, creams, fragrances and more, we get a glimpse into their past lives and the stories behind how they came to be.
Nicola Formichetti, @nicolaformichetti, creative director
"A smell can make  you feel strong and bitchy," Nicola Formichetti, Diesel's creative director and former Lady Gaga stylist, says. He spritzes a little Comme des Garcons onto his wrists and proceeds to dab it onto his neck.
We're hanging out at Nicola's penthouse in NYC's Tribeca taking photos and Snapchatting, which is totally apropos. It's as if his entire home was decorated to be the perfect set-ups for Instagram. On the terrace, there's a quirky set of mushroom chairs with verdant flowers, cacti and other exotic plants growing about – a mini jungle within the concrete jungle. On one wall, there's an entire shelf lined with vintage toys. In the living room space lies a grand piano, one that Nicola often plays, recording himself for his many fans on his own social media pages.
SEE ALSO: This guys completely slays the 'no makeup, makeup look'
"It's to get over my shyness," he says. "My acting coach told me that if I wanted to get out of that, I'd have to perform regularly for people."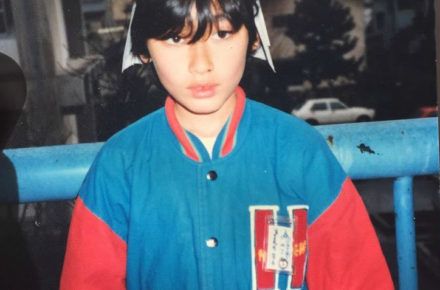 An unexpected statement coming from such a vibrant figure in the fashion industry. He is after all, the brain behind the loud and outre styles of Lady Gaga. Infamous 2010 MTV Music Video Award meat dress? Him. That egg stunt in 2011 where Gaga was birthed on the red carpet? Him, again. "Alejandro" with the legendary armadillo heels from Alexander McQueen? Yep, that's Nicola.
It's this outward persona of being wild and free online that makes it all the more endearing when Nicola talks about how painfully shy he actually is.
"In my work I put all of that 'fuck you' kind of attitude into it," he explains. "In real life, I'm very simple. I want to concentrate on my work and put all of that in there so I keep it simple for myself. I don't want to become a product or image for someone to judge." Which he says has happened since working with Lady Gaga and now Brooke Candy's personal stylist. At Gaga's birth in 2008, Twitter and Tumblr began to pop off and social media was at its nascent stages. Nicola, who was a low-key stylist for Dazed and Confused, was suddenly thrust into the limelight. "People came after me on social media calling me fat, saying 'he's ugly,' and overall being trolls," he says. "It was really difficult."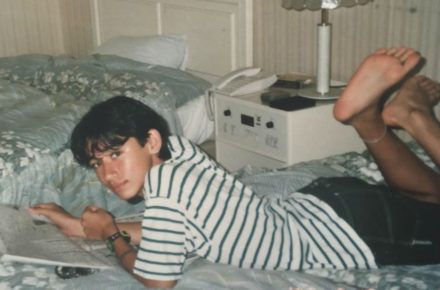 Of course, he'd developed thick skin well before that. Having grown up in two completely different environments of Japan and Italy (his mother is Japanese and father Italian), Nicola tried hard to fit in. But everywhere he went, he always felt like he didn't belong.
"I thought of myself as an outsider," he says. "I could never fit in. I was always trying to fit myself into other cultures because when you're a kid, that's what you try to do." He studied other children in the background, became a chameleon and never tried too hard to get attention. But that was a difficult thing to do in homogenous Japan, especially growing up in the small city outside of Tokyo called Shizuoka. He found that among the other kids with straight jet black hair, their almond eyes, and fair complexions, he was the one who stuck out from the crowd with his wavy hair, bushy eyebrows, and olive skintone. All are traits he says is common where his father is from.
"When my mother wrote my name, it was 'Formichetti' in Katagana, obviously it wasn't in Kanji like the other Japanese kids," he said. This feeling of wanting to belong made Nicola first interested in grooming. He'd pore over the Japanese men's magazines and read up on eyebrow maintenance and how to get the perfect hair.
It's also during his teenage years when he started sprouting facial hair as well. His father gave him an entire Italian shaving kit with the brush, razor and cream.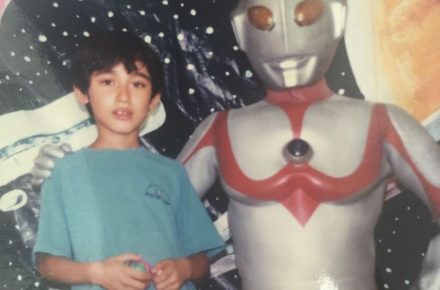 "You're quite hairy, is what my father told me," he says. "So I shaved and the first time I did it my face became completely red. There was cutting and burning everywhere. Since, I've been traumatized from the experience and won't use a razor. Still today, I'm completely scared of it and have used an electric trimmer ever since."
Facial hair wasn't the only confusion. It was his own head of hair that became stressful. "In my teenage years I hated my hair," he recalls. "I had very thick, curly Italian hair. It was always really big. I'd always bleach it or put it red or crazy colors or black or weird. No matter what, it didn't fit my Asian face."
So he ended up cutting it short until it was manageable. He finally discovered Gatsby wax that he was able to start finding his look. "I put the wax in my hair and made it straight and super tight and it ended up fitting my face better," he said. "Sometimes to get it flat, I wore a baseball cap to flatten the hair like the other kids with Asian hair. I was so jealous of them and wished I had straight hair."
The hairstyle: tight on the sides, widow's peak pronounced, would become his signature hairstyle for the next 20 years. It's still the one feature specifically associated to him. Today, his own Nicopanda line, Nicola's very own fashion brand, has a panda character with a deep widow's peak, an homage to his hair.
It wasn't until Nicola moved to London that he felt a sense of belonging. It was in the '90s where the club kid scene emerged. At 18, he fled Italy and Japan to learn about architecture but instead discovered who he was and began to fully embrace himself.
"It was when I was in London that I was like fuck this, I am who I am, I'm going to embrace it," he says. "That's when I started experimenting with makeup. I was very inspired by Alexander McQueen and all the magazines like The Face, Dazed and Confused, I-D. I read all of their beauty stories." It's when he began dressing up and "going crazy" at nightclubs with full eyeliner and a face completely painted.
"For a girl, they put a lipstick on it triggers something else in them, this confidence," he says. "For me, it's like when you shave and when you clean and hair product and perfume it makes you complete."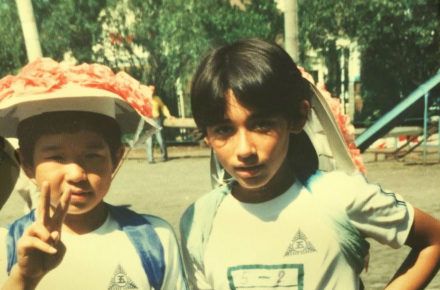 "It was when I was in London that I was like fuck this, I am who I am, I'm going to embrace it," he says.
Fragrances, to Nicola, bring him that completion and confidence. "I change my perfume every few years," he says. "Fragrances are memories and you can really define that time of your life. I remember I used to wear Jean Paul Gaultier as a teenager. When I smell now it brings back. It's so beautiful. When I smell Mugler Angel it's that time in the '90s or a bar or my first gay club I went to was that smell. It was late high school in Italy. That very intense smell. That was super associated with my early clubbing days."
Now, he experiments with fragrances and blends two or three different ones together at a time.
"I love mixing probably and maybe because I'm half Japanese," he says with a laugh. "Today, I used mostly three perfumes depending on my mood."
"The one that I love is Inez and Vinoodh 1996 by Byredo," he says of Inez and Vinoodh, the real-life couple and photographer pair who have photographed stars like Lady Gaga, and campaigns for brands like Dior, Saint Laurent, Gucci and more. "It's a very emotional. In London, I used to see their fashion photography and was completely inspired. I put their photo of this young girl gazing at the camera everywhere around every one of my apartments."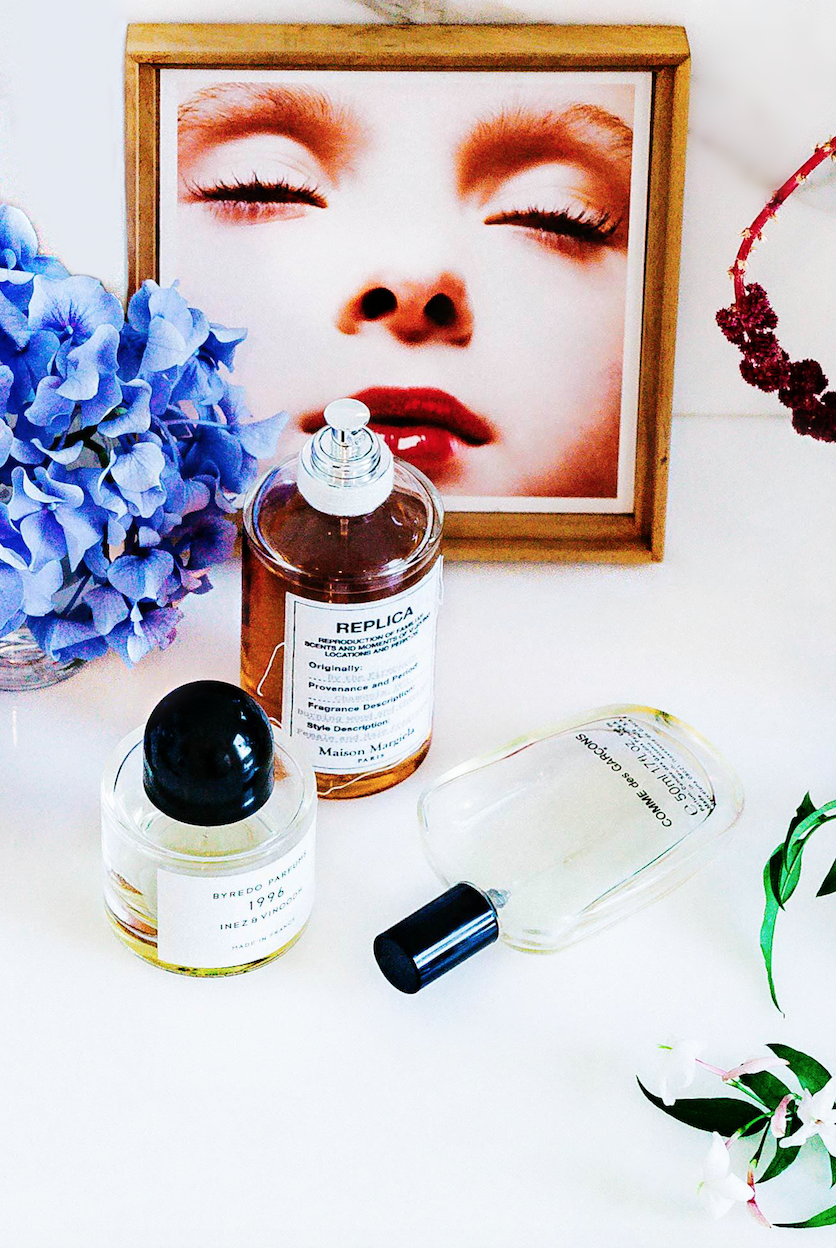 Years later, he would not only meet his idols, but work with them. "It's a dream come true collaborating with them and now I can call them my friends," he said. "When they started their own perfume, I opened the box and it was the same picture they used for the [Byredo] packaging. Came full circle."
Other than his admiration for the duo, it's the scent that makes him feel special. "I use it on those nights when you don't know who you'll meet," he says, smiling coyly. "It's when you want to feel sexy." On other days, he'll use Martin Margiela's fragrance. "It's neutral for your every day and it smells almost like your body. It's for when I want to feel natural. I spritz it in the air and walk through it."
Then, there are days like today where he'll spray a small dose of that Comme des Garcons.
"It stings and is powerful," he says, with a devious smile. "I would wear that when I want to be a little strong and bitchy and say this is me."
Photographed by: Joel Alexander; Creative directed by: Kristofferson Lee; Styled by: Sydney Oh
READ MORE LIKE THIS