Friday Night Light is a new series that commemorates the act of winding down and the personal rituals that help us reset and recharge after we've exactly zero emails have "found us well." This week, we spoke with Emma Eun-joo Choi, NPR's first Gen Z podcast host.
Emma Eun-joo Choi (she/her)
Host, NPR's Everyone & Their Mom
@emmaeunjoo
"Along with hosting and producing Everyone & Their Mom, I'm also a full-time college student, so no two weeks are ever the same. But for the most part, I'll spend the workweek running to my four classes, writing various essays, brainstorming with the team fun ideas for that week's episode, going to Zoom tapings for the next week's show, online shopping at inappropriate times, and trying to make my way through truly the most basic computer science problem sets without crying."
It's 6:00 p.m. What's the first thing you do?
"I'm crackin' open a can of Rosé hard apple cider, baby! It's five o'clock somewhere!
Most Friday nights, I stay in and have a really nice cozy night in my room. I make a nest out of the many comforters in my mega bed (which is just two extra-long twins pushed together) and watch a movie while I online shop, or talk for hours with my friend Isabel, or drink pink wine and play an intense round of cards with my boyfriend. Recently we've been getting really into this PBS Youtube series called Space Time. Basically, it's this hot Australian professor explaining the most complicated theories in physics in incredibly inaccessible language. I have no idea what he's saying eighty percent of the time. But I like looking at the pretty pictures.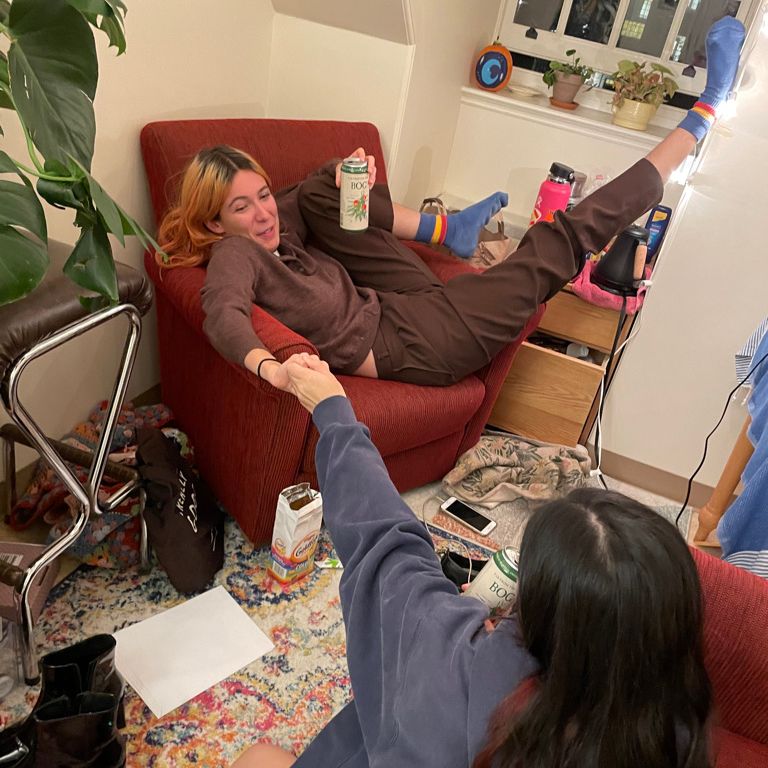 On the Fridays when I actually do go out, my absolute favorite part of the night is getting ready. I'm blasting Charli XCX! I'm putting on some eggshell blue statement eyeliner! [Editor's note: Glossier Play's Early Girl is discontinued, but I found a dupe.] I'm putting on the top I got for 70% off from Zara but will lie and say it is from a slow, sustainable fashion brand! I'm pre-filling my Hydro Flask with a vodka cranberry! The night is full of possibilities! And my butt looks AMAZING!"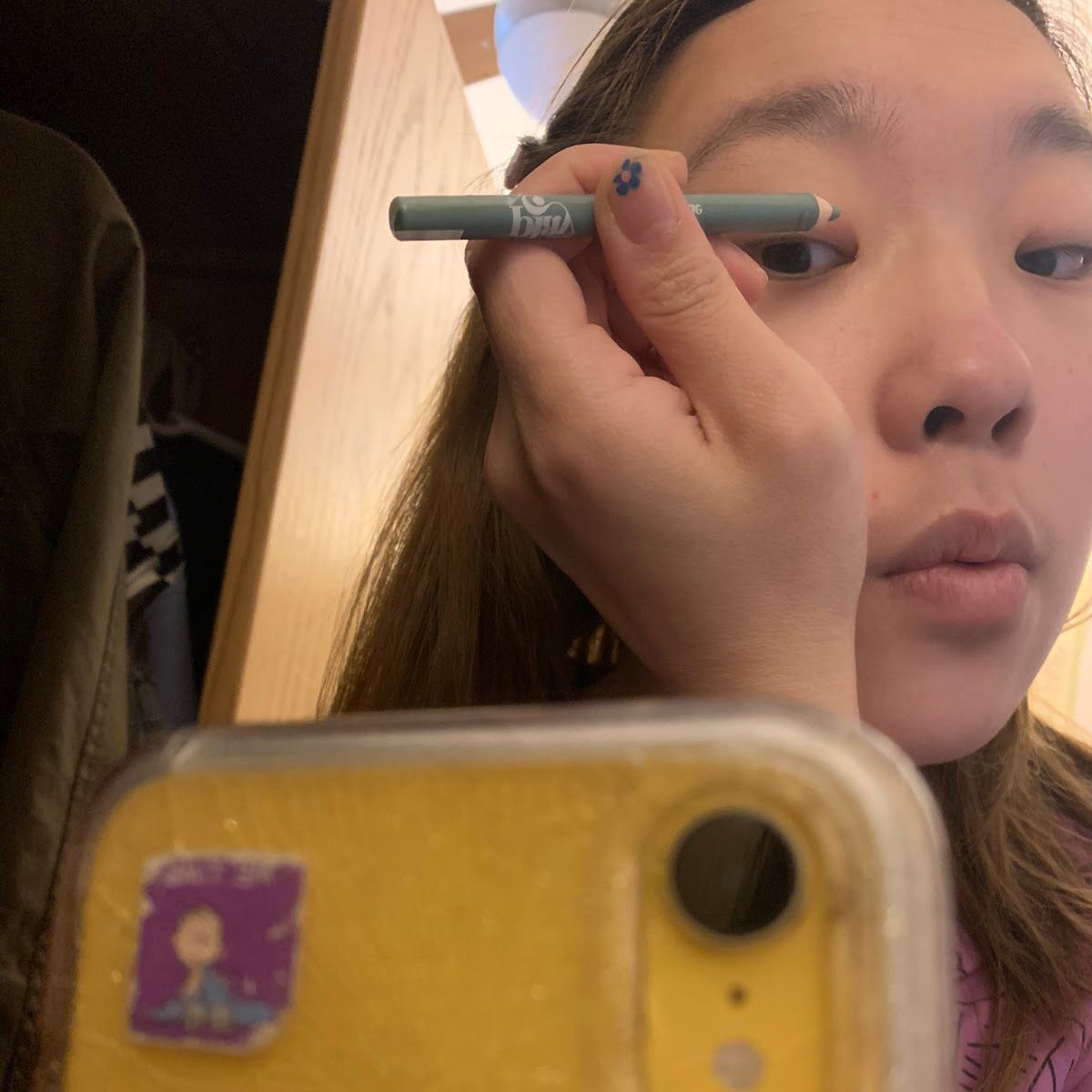 On the importance of making time to slow down:
"Look, I'm twenty-two. But I am tired. Last year, I realized that I had been running through life at breakneck speed since first grade. Now, as a Korean woman, I'm probably going to live until one hundred and fifty, so I've been making a conscious effort to slow down and let myself relax a bit so I can enjoy what people keep telling me are 'the best years of my life' while I can.  And, as an introvert, I've found that the best way to relax is by spending a quiet night in with one or two cherished friends, or even just by myself!"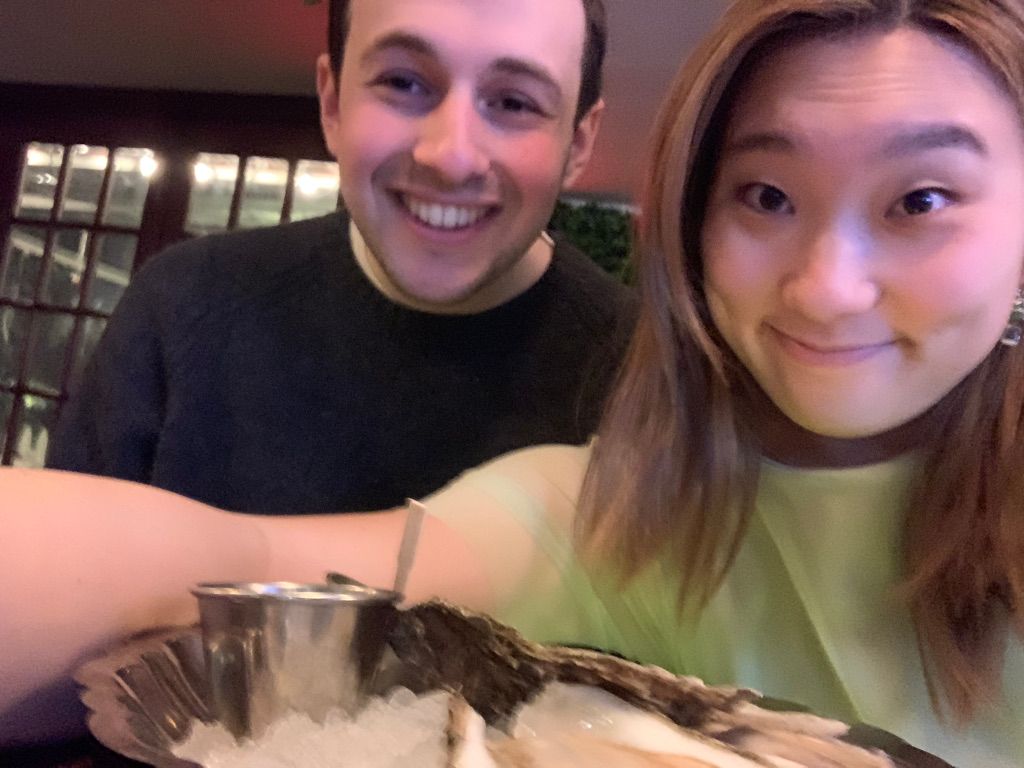 Her evening skincare routine:
"Try to remember to scrub my face with Cerave cleanser. If I'm feeling especially fancy, I'll dab on some of the Shiseido moisturizer from the sample-sized pot my grandma gets us for free from the Super H-Mart."

On bedtime rituals:
"I make sure I've finished that day's New York Times crossword, and if I haven't, I'll cheat and look up the answers until it's done. I currently have a 126-day streak that I 100% do not deserve. Then, I hop on YouTube and watch a celebrity Architectural Digest home tour or an episode of Worth It while I knit.

Finally, I end every night by watching TikToks until my eyes hurt and then stash my phone under my pillow like a criminal. I was never allowed to keep my phone upstairs growing up, so now, sleeping with my phone feels like a dangerous and exhilarating treat. "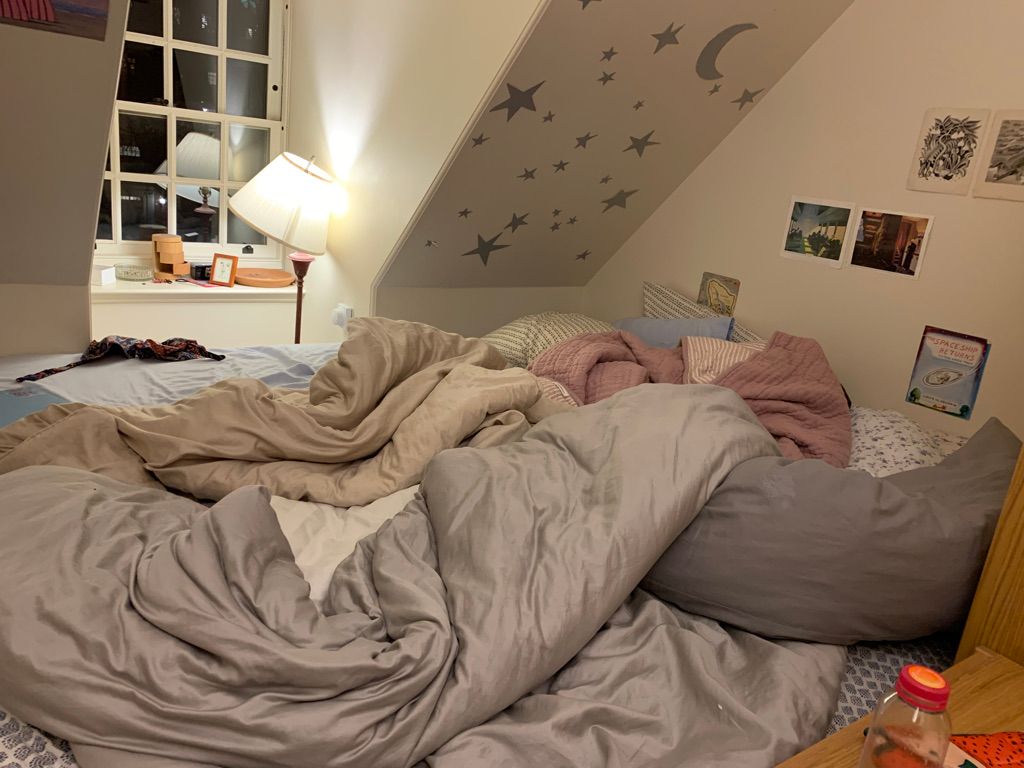 What are you looking forward to on Saturday?
"This is going to sound incredibly emo, but there's nothing better on a Saturday morning than to walk to my favorite Syrian café, Sofra, and get a huge chai to drink in the beautiful Mount Auburn Cemetery across the street. It's the first landscaped cemetery in the United States!"

Listen to Emma's show, Everyone & Their Mom wherever you find podcasts.
---
READ MORE LIKE THIS