"The world doesn't need another lipstick, it needs inspiration," says Nam Vo, makeup artist and creator of the Instagram-famous #dewydumpling highlight.
Inspiration was served alongside a five-star meal followed by a rooftop performance by New York's own "Slaysian Mutha" aka Slay Rizz, the Filipinx-American music artist, at Very Good Light founder and editor-in-chief David Yi's book launch party.
The event was hosted by L'Avenue at Saks, the restaurant at Saks Fifth Avenue's flagship store in Midtown Manhattan on Thursday. This intimate dinner party was a meeting of the finest (and fiercest) Asian voices in fashion and beauty.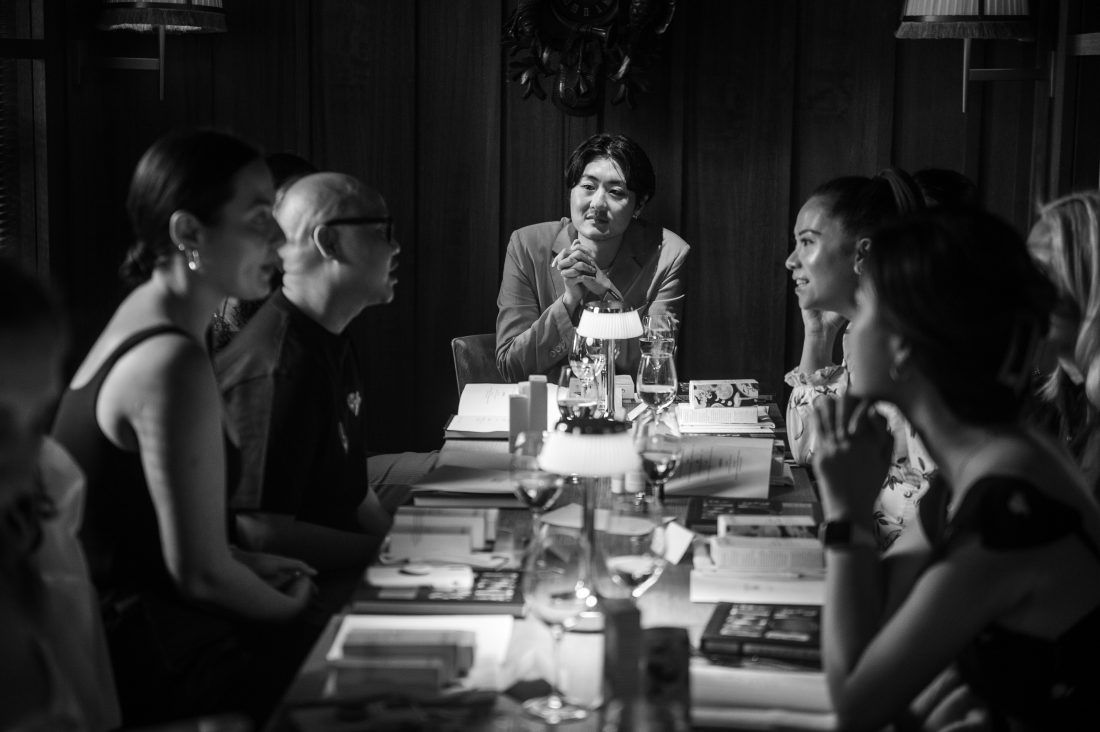 David invited industry veterans and fellow "Slaysians" including Daniel Martin, Charlotte Cho, Mia Kang, Liah Yoo, Slay Rizz, Jenny Xu, Nam Vo, and Susan Hong. They came dressed like the Roaring '20s to celebrate the launch of his debut book, "Pretty Boys: Legendary Icons Who Redefined Beauty (and How to Glow Up, Too)."

The event was quintessentially New York from start to finish, from the chic French art deco-inspired setting to the custom Seoulcialite and Pretty Boys cocktails. The evening even ended with a surprise rooftop performance by Slay Rizz, who debuted her new single "Slaykini" exclusively for this group while duckwalking in heels with the Empire State building as her backdrop. The evening proved that New York is back, baby – and better than ever.
The party's master-of-ceremonies, author David Yi, wore a bright pink BOBBLEHAUS suit, styled by Clara Jeon. Model Mia Kang looked effortlessly chic in black Prada trousers, a black Aritzia bodysuit, and minimal off-duty model makeup. Makeup artist Nam Vo's dewy dumpling glow was even brighter in real life, if one could imagine. Slay Rizz gave Kim Kardashian a run for her money when she showed up in a jaw-dropping black cut-out Refos New York dress, inspired by the Thierry Mugler "naked" dress.
The group is the very definition of "Slaysians," a word coined and trademarked by the party's own Slay Rizz back in 2016 but has exploded in popularity this year.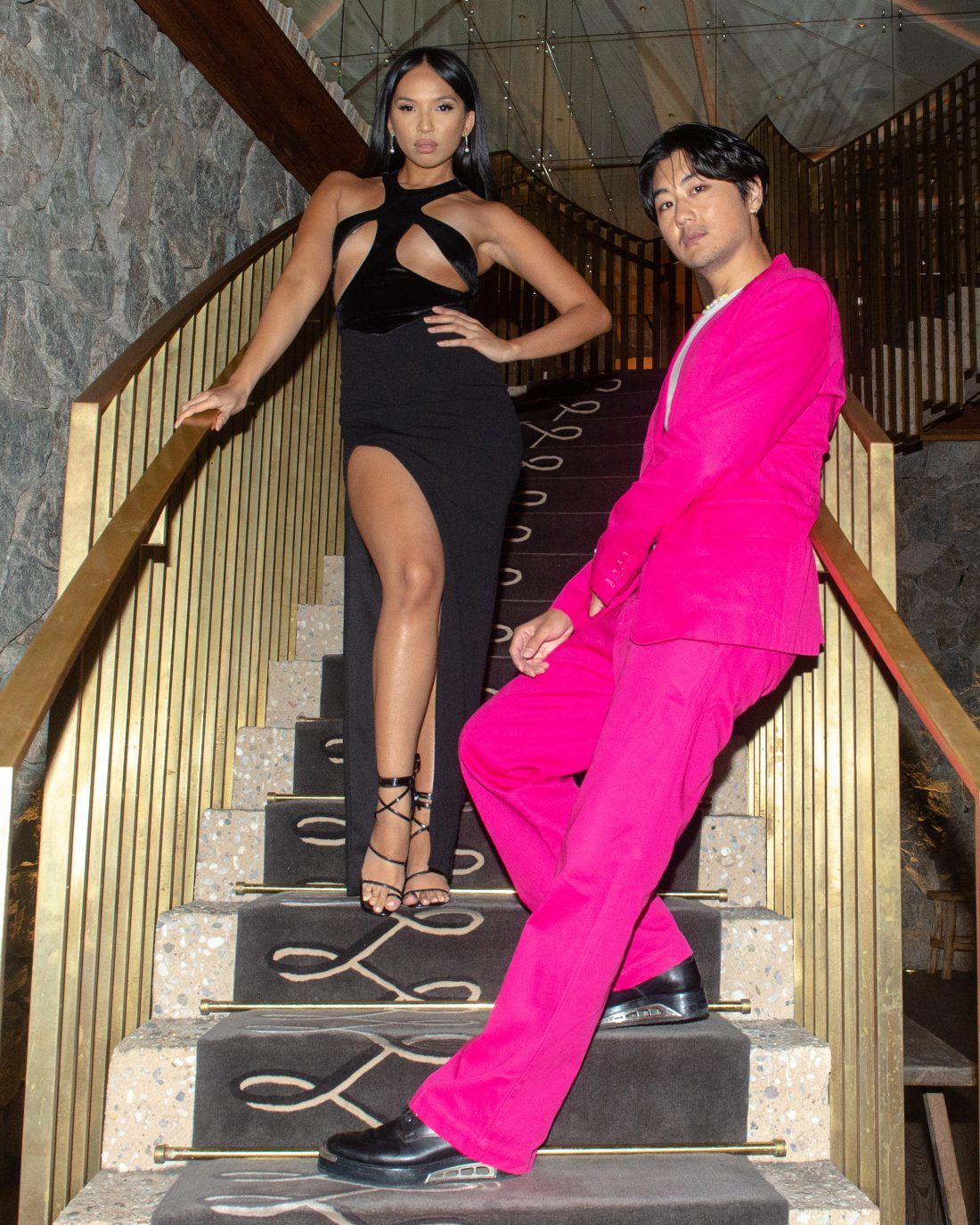 David's book is a celebration of men, masculinity, and beauty throughout history, but this dinner proved that that history is still being written – with these Slaysians paving the way for both themselves and other marginalized groups.
"Pretty Boys: Legendary Icons Who Redefined Beauty (and How to Glow Up, Too)," is out now! "Pretty Boys" is the first comprehensive and boundary-pushing book on inclusive beauty, featuring advice from the best makeup artists and beauty experts in the business, including Sir John, Daniel Martin, Bretman Rock, and so many more. Get it at your local bookstore or order your copy here!
📘
Read these stories next...
1) How my dad taught me to become a pretty boy
2) 7 Asian American performers reflect on representation in Hollywood
3) Fire in the Water: Being Asian American means you've always been enraged.
4) 12 Asian American drag queens that slay face and serve representation realness