My acne medication is making me re-think my entire routine.
I've heard the stories about having crazy dry skin when taking Accutane but no one ever warned me about the effects of minocycline, the medicine I'm currently taking to reduce prescription-resistant acne.
I tried to do as much research as possible so I could be prepared for how my skin might change on this daily medication. Of course, I knew lots of SPF was key. I'm already hyper-aware of how much SPF goes on my face every day because topical prescriptions like tretinoin and clindamycin make your skin very sensitive to the sun.
SEE ALSO: This $7 acne gel destroys your cystic bumps in a day
However, I wasn't prepared to change up my entire routine. As the antibiotic got to work and I experienced a "skin purge" in the first month, I needed a routine that was much more gentle than the one I was using. Almost all my cleansers had chemical exfoliants in them, so I knew I needed to find something more calming and soothing that wouldn't aggravate my skin as it healed.
I quite literally went on a cleanser quest. I stormed the aisles of Target to scope out some new selections, and also went through my beauty stash of cleansers I had in my possession but had never tried. It was time to give them a chance and see if they would rescue my skin and deliver the hydrating and smoothing qualities it was craving.
If you're looking to simplify your routine and treat your cystic acne with care, read on for the best gentle cleansers for acne-prone skin.
Best gentle cleansers for acne-prone skin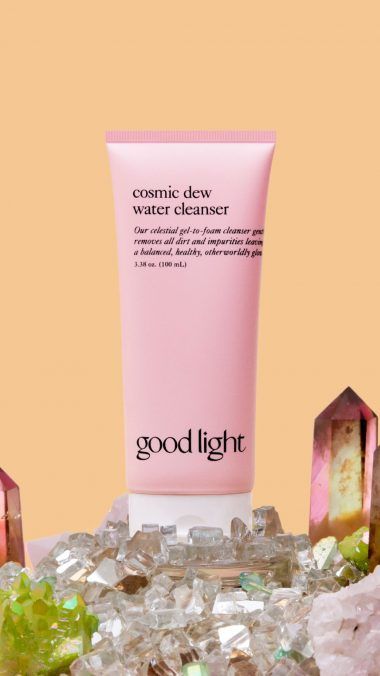 This cleanser has become a new staple in my routine since it launched last month. It comes out as a really thick gel and froths up nicely into a hydrating foam once you add water. It has glycerin, hyaluronic acid, and beta-glucan, which leave the skin feeling hydrated and bouncy. My best tip is to leave it on a bit while you brush your teeth or making your morning coffee.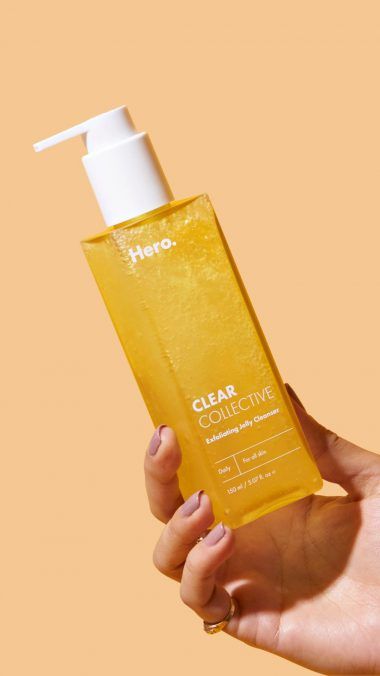 I know this product calls itself an exfoliating cleanser, but you would never know because of how gentle it is. It doesn't contain harsh exfoliants but rather gentle fruit enzymes, willow bark extract, and glycolic acid. You can truly use this every day without over-stripping your skin. This cleanser is a true jelly formula and froths to a light soapy texture. It's a perfect option for all skin types, but especially acne-prone skin.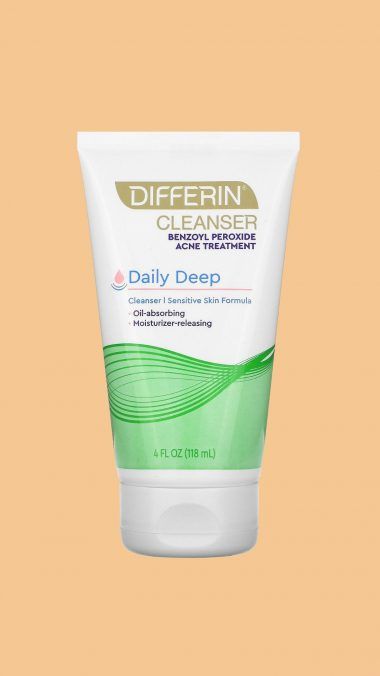 I've been scared of benzoyl peroxide for so long. I hadn't used any form of it since high school. But during the purge period of my acne medication, I really needed all the help I could get. This cleanser from Differin is super gentle with 5% benzoyl peroxide. It has a creamy consistency and feels surprisingly hydrating.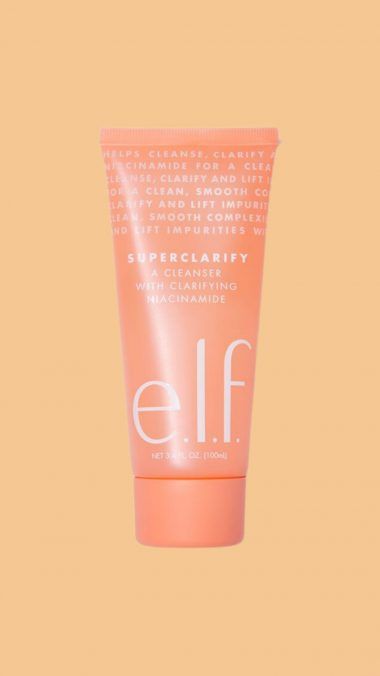 At this point, I've probably gone through six or seven tubes of this cleanser. It's incredibly affordable and the formula does wonders for acne-prone skin. It's gentle and FULL of niacinamide. The only thing that may bother some sensitive skin is the small amount of lavender oil. I can best describe the texture as a creamy and very fluid gel.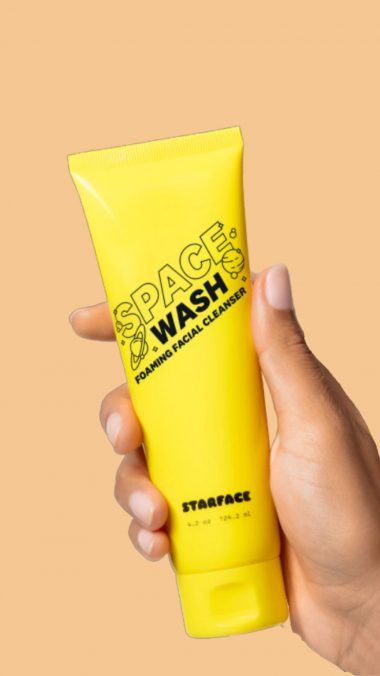 We named this a perfect summertime face wash last year. It's a no-frills kinda face wash which is exactly what acne-prone skin needs from time to time. Spacewash is fragrance-free and has white willow bark extract to buff away dead skin cells. It's a light gel cleanser that froths up to a thick creamy wash.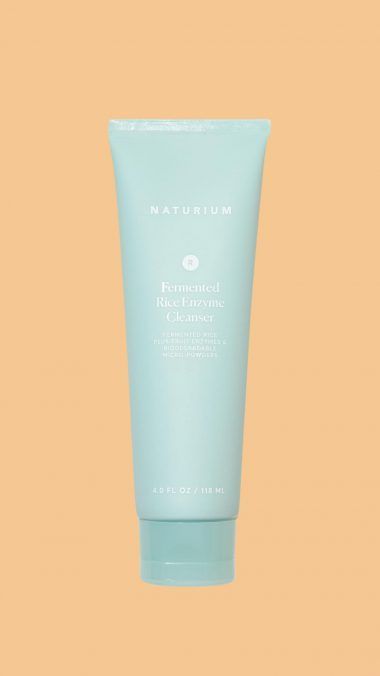 This is brand new from Naturium and people are LOVING it. Rice water is trending on TikTok for its hair health benefits so it's fitting we're seeing rice in a lot more skincare products as the trend grows. This cleanser is incredibly creamy and slips well even on a dry face. It has fermented rice, fruit enzymes, and biodegradable micro-powders to gentle exfoliate.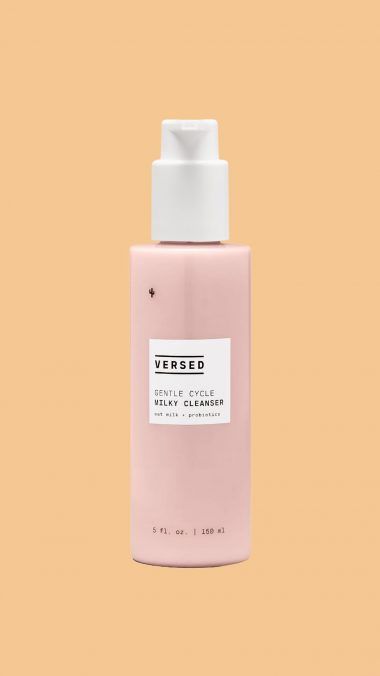 This cleanser is very light and creamy. Filled with oat milk and probiotics, it's a dream for red or inflamed skin. It has probiotics to balance skin and blackberry vinegar to strengthen your skin barrier. It does a good job removing light makeup and SPF too.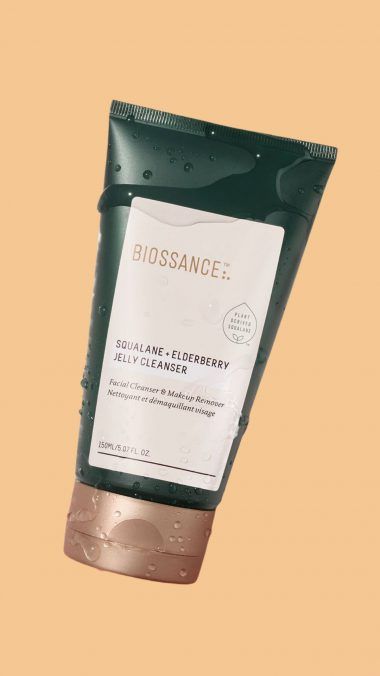 A thick, juicy jelly cleanser. This is ideal for a first cleanse to remove any makeup and SPF. It turns into a cleansing milk after mixing with water. It's filled with antioxidant protection thanks to elderberry, leaving your skin super soft. It has a pretty pinkish-red color too before turning white when it emulsifies.