My favorite group of the moment is Blackpink, who just released their latest single, "Kill This Love."
You've probably heard it by now as it's now literally the #1 song (at least on iTunes) in the U.S. and dozens of others countries. It even just beat out Ariana Grande's "Thank U, Next" for most views within a 24-hour period. Like everyone else, "Kill This Love" has been blasting all over my speakers, my headphones – everywhere I go – and is an ear worm that won't crawl out of my ear canal.
SEE ALSO: An honest review of Renee Rouleau's cult anti-bump cystic acne treatment
It's also one that came out in conjunction with my ~first~ cystic bump of the year. Egads. Yes, while I have been clear of any blemishes for the entire year, one sprouted up one evening after using an unnamed celebrity's new overnight mask. And so, every time I listen to "Kill This Love," all I can think about is killing the pimple on my cheek and how, if I could, I'd use a missile to blast it to shreds.
Good thing that there's ~actually~ a product that figuratively does that. It's from Neutrogena and called the Rapid Clear Stubborn Acne Spot Gel. The formula has a a whopping 10% of benzoyl peroxide. It means serious business, too. For $7.49, you get an ounce of product that seems to seep into your pores, zap the bacteria and bring your skin back to life.
I used this for a single night and, like all things, prayed to the Lord that my skin would go back to normal the next day. Cystic acne is truly one of the worst types of pimples you can get as it runs deep, inflames and gets angry with time. Possibly the most frustrating is that dermatologists recommend leaving it alone. Popping or messing with them, they advise, only creates scarring and makes the infection seep to other skin cells.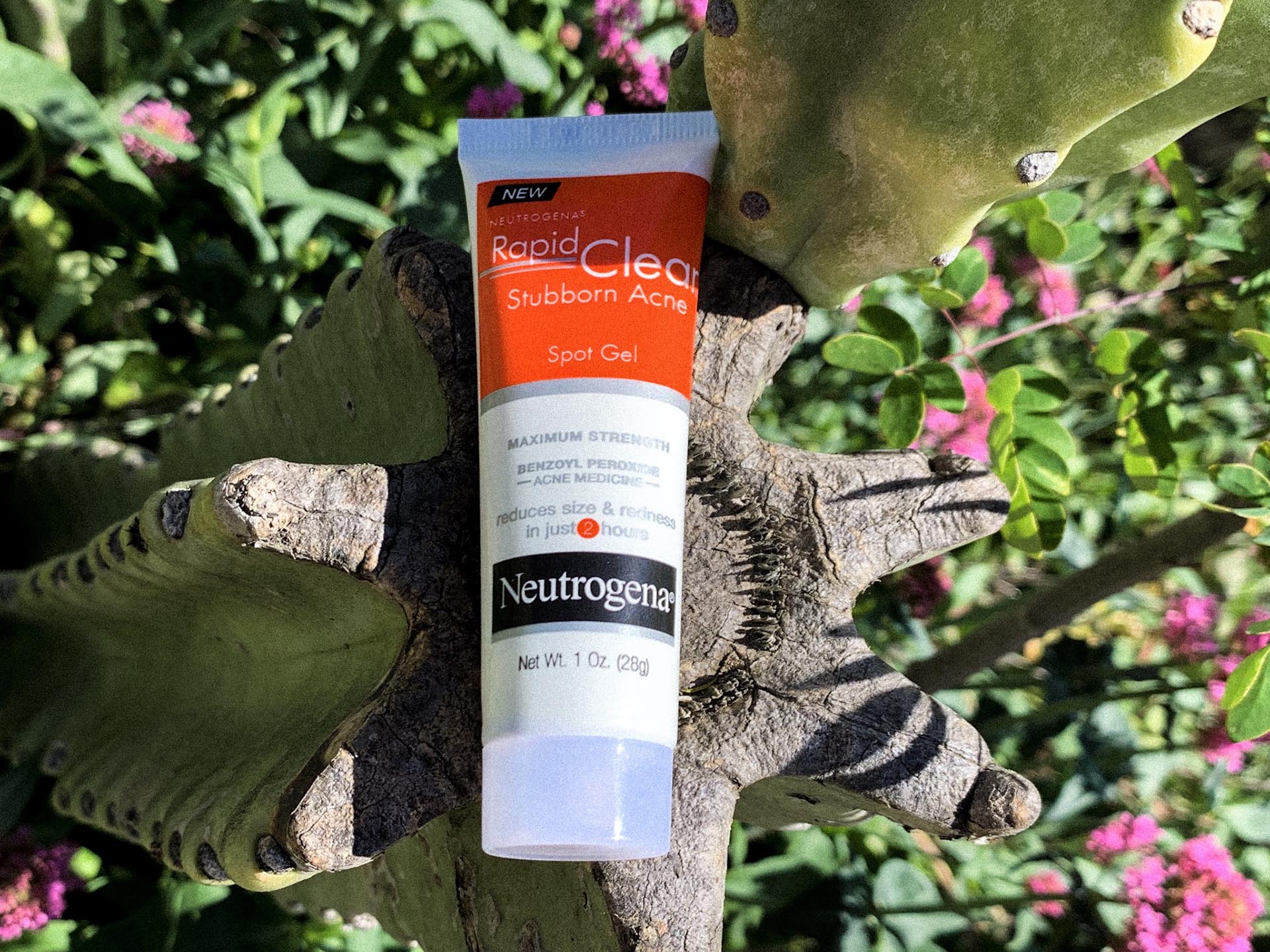 But what's a person to do, live your life with a pea-sized growth hanging on for dear life? Good thing then, that after I used this product, I woke up pleasantly surprised that this bump shrunk by 50% in size. Like, whoa! Most OTC cleansers have 2.5% of benzoyl peroxide, an amazing BHA (beta hydroxy acid) that penetrates oil and deep into your pores. So 10% is pretty strong.
After three days, the cystic bump was almost gone completely. I don't know about you guys, but this was a lot more affective that cult classic Renee Rouleau's Anti-Bump, which is supposed to destroy cystic acne altogether. The latter definitely didn't work for me but Neutrogena's – for only $7.49 mind you – totally, truly did.
Which makes listening to Blackpink enjoyable again. I can now go back to fantasizing that I'm a Kpop star rather than frantically daydreaming about annihilating my pores. That's always a good thing, right?
BUY Neutrogena's Rapid Clear Stubborn Acne Spot Gel, $7.49