Welcome to Groom Raider, a series where we, well, raid the grooming closets of the people we admire to see what products they use. While we browse through their moisturizers, creams, fragrances, and more, we get a glimpse into their past lives and the stories behind how they came to be. This week we meet with James Atkinson, a skincare influencer based in Manchester, England.

James Atkinson
, skincare influencer, Manchester
When it comes to shopping for beauty and skincare in 2020, it's all about UGC and influencers for me. While browsing Instagram for the latest new product, I typically head to the tagged section of my favorite brands to see who's using what. This has allowed me to find Instagram users that resonate with my aesthetic and have a similar skin type, which has encouraged me to make some of my favorite beauty purchases! This is where I discovered the latest feature for our Groom Raiders series, James Atkinson.
SEE ALSO: GQ's grooming director is also a beauty witch
All the way from Manchester, I found James glowing divinely through my phone screen. I had to know exactly what he was using for my own sake and to hopefully share some new beauty products and tips with you. From skincare favs, holy grails, to what's on James' personal beauty radar, we got the full lowdown on what's keeping this beauty boy glowing.
On his self-care philosophy
"When it comes to self-care and grooming, I think there is a stigma around men taking care of themselves…they see it almost a weakness. Luckily, this thought is somewhat changing in recent times and men are understanding that it's a practice that is not only good for your skin and self-image but also good for your mental health. Those couple of minutes each morning, on your own in the bathroom really set you up for the day. Keep it simple and effective!"
On his morning routine
"I usually wake up, have a coffee, scroll down socials and the news then have a shower where I will use Weleda shower products. The skin on my body can be prone to eczema but I really get on with these!"
"When I'm out of the shower, it's onto skincare. I usually start with the Deviant Skincare Cleansing Concentrate. This is a new addition to my routine and one I have been LOVING! Their aesthetic is so so beautiful too. I would then mist with Avene Thermal Water (something I have been using for years). Vitamin C is essential in the morning, no matter who you are or how old you are; I like the Murad Environmental Shield Vitamin C Instant Turnaround Serum. For moisturizer, in these colder months, I use ICE by Sunday Riley. I've gone through so many tubs of this, my skin just laps it up! Always, always end with an SPF. My fave at the moment is Garnier Face Fluid… so cheap too!"

"For fragrance, I am obsessed with and wear daily is Louis Vuitton Ombre Nomade… okay, it's expensive, but you literally need one spray for all-day (that rhymed…)."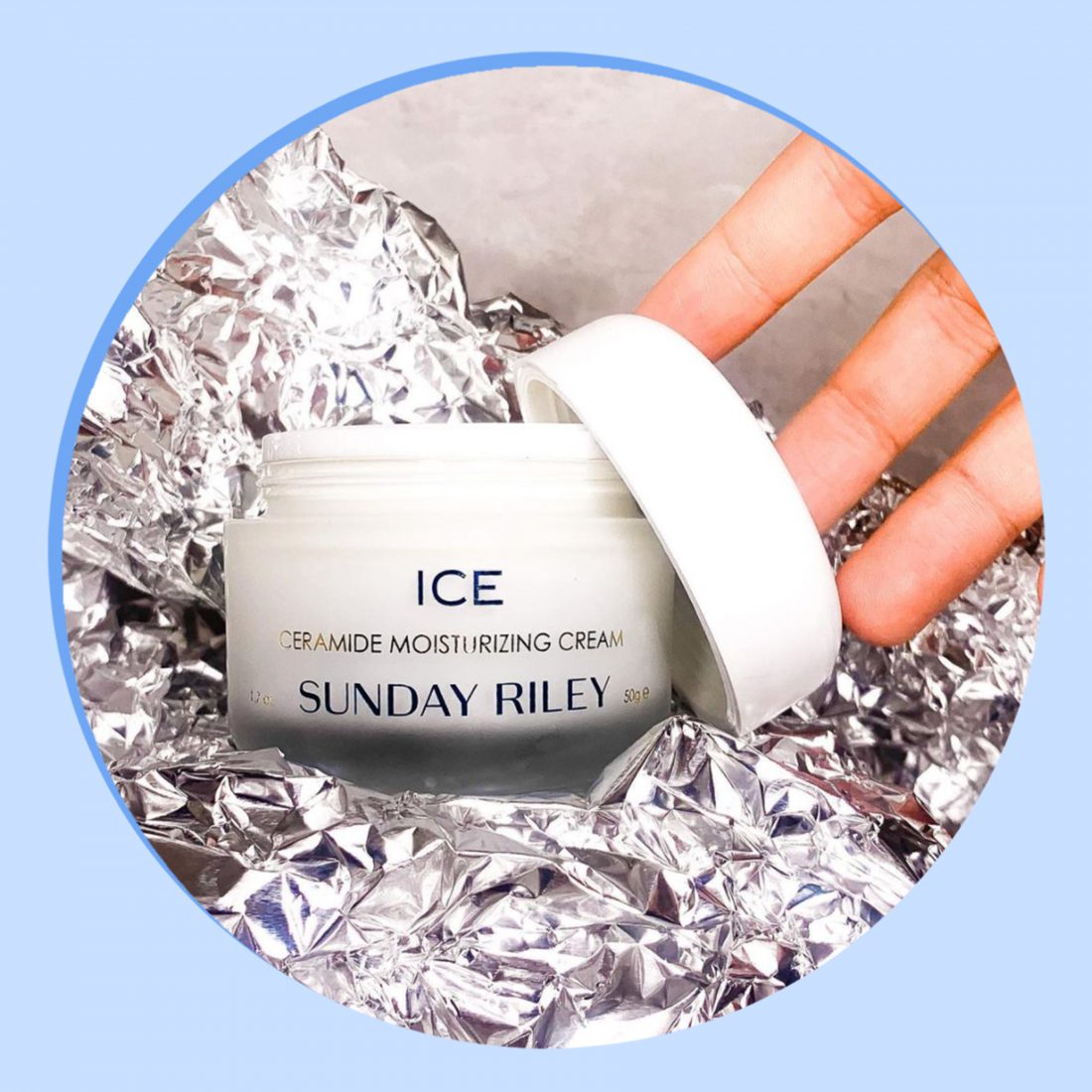 Favorite "treat yourself" skincare product
"When I want a treat and a moment of calm I love the Chantecaille Jasmine and Lily Healing Mask."
The product he has been using the longest
"The product I have probably used the longest would be Avene's Thermal Water. It feels like water in a can but trust me…your skin will LOVE IT!"
How his skincare changes from AM to PM
"I remove the Vitamin C and SPF at night and use a Retinol instead. Retinol (or Vitamin A) is one of those ingredients that genuinely changes your skin for the better and has science behind it to prove it. I LOVE the Allies of Skin 1A Retinal and Peptide overnight mask! "

How he practices self-care outside of product
"I really enjoy a walk with a podcast. I used to hate walking but over lockdown, I started walking more and found that it really cleared my head. I try and have a 30-minute walk every day with a little podcast on and my mind calms right down."
What product is on his radar
"I have been eyeing up Human Race by Pharrell…the whole range looks so soooo intriguing and I would love to try! The aesthetic, the products, HIM…. it all looks so good!!!"
READ MORE LIKE THIS