In this new series with writer James Barrett, we get an honest look at beauty from a fresh perspective. Called (skincare) Virgin Diaries, James takes us through his own skincare journey – the highs, the lows – and everything in between. ⚡️ To read the first article in this installment where James talks about what led him on this journey, and how he plans to develop a skincare routine for the first time, click here.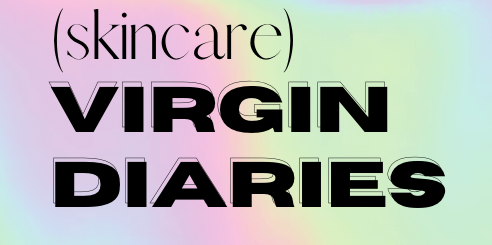 Meet the most underrated player on your skincare team – the exfoliant.
Skincare products like toner can only shine because of the strong foundation that an exfoliant lays out. Unlike cleanser or moisturizer, exfoliant may not be the most popular item, but it is by far the most essential. Either by applying on a pad or directly onto your hands to apply on your face, an exfoliant removes dead skin cells from the surface of your skin. I know, even if you think you're having a great skin day, your face could be covered with dead skin cells and you don't even know it. Science is cool, guys.
SEE ALSO: How to fade dark spots fast
Ready for our Bill Nye lesson of the day? There are two types of exfoliants: physical (a scrub) and chemical (a liquid). After a lot of research and experimenting, I'd recommend a scrub for your body and not your face. Chemical exfoliants include acid groups, AHAs (alpha-hydroxy acids), and/or BHA (beta hydroxy/salicylic acid) that fully remove the dead skin cells, whereas the scrub isn't as effective. AHAs are good for people with dry skin, and BHA for those with oily.
While your body naturally sheds these dead skin cells about once a month, sometimes the dead cells don't fully shed. What happens if they remain on your face? Without exfoliating, they get stuck on the skin's surface and pile up. Results of this unruly act can create clogged pores, rough skin, dark spots, dryness, and yes, even wrinkles. No thank you. We've all been through a lot this year and we need to make sure our skin isn't paying the price for it.
By exfoliating regularly, you're essentially tricking your skin by hurrying the cycle of shedding the dead skin cells. It'll help unclog your pores and reduce the appearance of them, brighten your dull skin, reduce blackheads, and help your skin behave younger. Is your mind blown yet, because mine is. As I'm explaining this, I'm imagining a Magic School Bus episode.
I have two major tips for using an exfoliant for the first time. Firstly, make sure you have cotton rounds if you're using a product that requires you to push down on the nozzle. And secondly, even though we didn't get there yet (it's coming) you should moisturize right after you exfoliate. Working hand-in-hand, moisturizing hydrates and heals the skin.
After trying these five exfoliants, my pores are smaller than ever. Below, my thoughts on the best exfoliants for your face.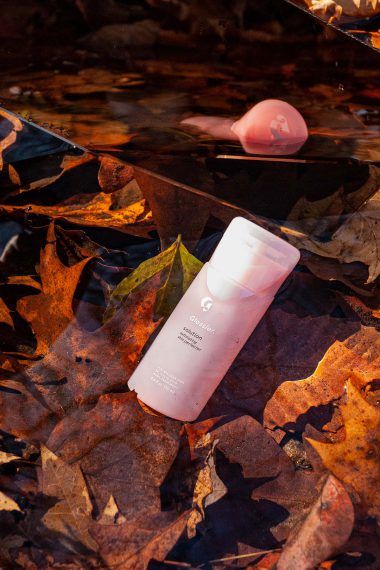 Hot Take: It's exactly what I need and I love the way it dispenses.
With this bottle, you need a cotton pad to apply. Glossier has been my go-to for creating a skincare routine because when you apply it on your face you can just feel that it's a strong product. I felt like I was doing a science project on my face to "unglue" the dead skin cells. It's not too harsh and is recommended for all skin types as it uses both AHAs and BHA.
Price: $24 for 130ML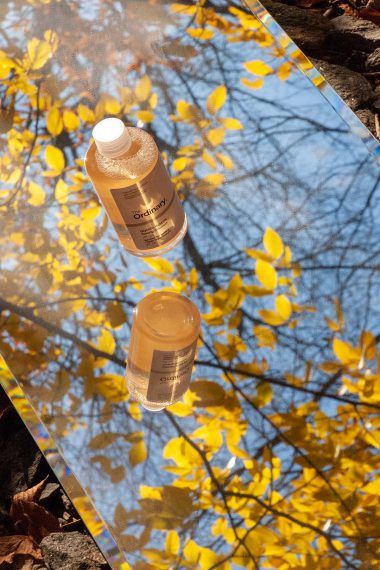 Hot Take: No frills here but that's not a bad thing.
A great exfoliant doesn't need to be anything fancy, and it doesn't need to contain any fragrance. The Ordinary gives you exactly what you need, at their extremely low cost. Equipped with a handy nozzle, their solution contains AHA, so it's great for those with dry skin. Personally, my skin leans more oily than dry but it didn't irritate my skin when I applied the solution.
Price: $6.70 for 240ML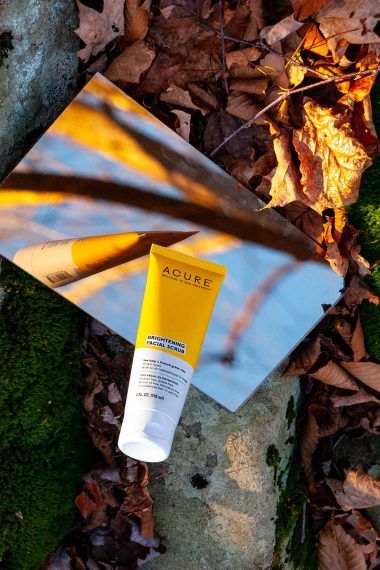 Hot Take: A scrub for my face wouldn't be my first choice.
This was the only physical exfoliant that I tried, and it's nice for what it is. My issue is that if you're going to exfoliate your skin, you should be using a chemical exfoliant. Scrubs often scratch the surface and unlike a chemical exfoliant, which is proven to fully remove the dead skin cells, scrubs don't do that as well. This was made with sea kelp so applying this dark green rough cream to my face was…interesting.
Price: $22.99 for 8 fl oz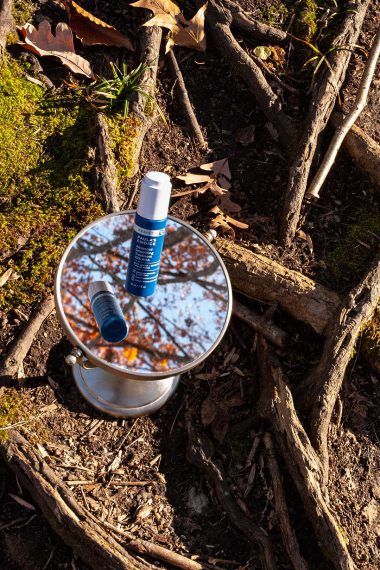 Hot Take: Paula knows best.
We have to talk about Paula's Choice. I know the brand might not be the coolest or all over Tiktok (looking at you, CeraVe), but their stuff is legit. If you want good skincare from a brand that's been around the block, it's Paula's Choice. This product has a dropper, so I can easily drop the liquid onto my fingers to then apply. This chemical exfoliant wasn't harsh at all, and I started to see a change after a few uses.
Price: $37 for 30ML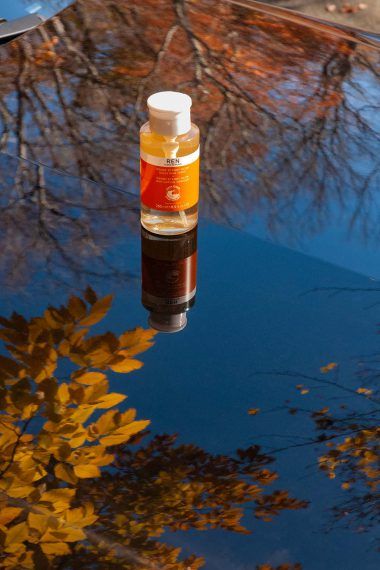 Hot Take: I love the citrus fragrance so much that I looked forward to exfoliating.
Not only am I removing waste on my face with this Ren Ready Steady Glow Daily AHA Tonic, but the brand is doing its part to help the planet as this bottle is completely made out of recycled materials. It has a nice citrus aroma, and like Glossier, I applied it with a flat cotton round. I love applying it this way because it's easy to cover my entire face in a couple of swipes.
Price: $38 for 250ML
Now that our skin is exfoliated and as smooth as a porcelain doll (seriously, I can't stop touching it), we're diving into antioxidant serums next!
(Photography by Eliana Petrides @maisonhliana)