Caffeine. It's not just in your daily cup of joe.
Happy National Coffee Day, ya'll! Did you know caffeine can be a part of your morning routine in more ways than in your favorite mug? At first thought, caffeine within skincare is a no-brainer. It just makes sense. It's the star ingredient in many of our beloved under-eye treatments, butt scrubs, and body lotions. Sometimes we don't even realize it.
SEE ALSO: Tomato skincare is the summer superfood your skin craves
But the benefits of caffeine within skincare goes even deeper than just perking your skin up. It's anti-inflammatory, which means it takes care of the puffiness and under-eye baggage you might be hauling around. But also, it's great for brightening your complexion, improving collagen and reducing wrinkles (cause you're waking that skin TF up), stimulates blood flow (goodbyeee cellulite), and it is full of antioxidants so caffeine can help you fight free radical damage too. Basically, we sell the benefits of caffeine short by just drinking it.
But as we know, drinking too much caffeine can dehydrate us and make our skin look dull, uneven, and tired. For as much caffeine as you drink, you must drink TWICE as much water to help plump your skin and keep it hydrated. Thankfully caffeine within skincare isn't that needy. Here are 10 of our favorite coffee-infused skincare and body products. Your complexion will thank you later.
This serum is so good, we named it as a back to school must have to rescue tired under-eyes from the depths of computer despair. Seriously, this product will save you and change the look of your under-eyes in seconds. It's a gel-like texture that is very thin. You can use it on its own or blend with an eye cream for extra hydration. We've even mixed it with concealer from time to time for a super smooth under-eye appearance. If you're really desperate and in need of a pick me up…use it on your entire face. Who says you can't?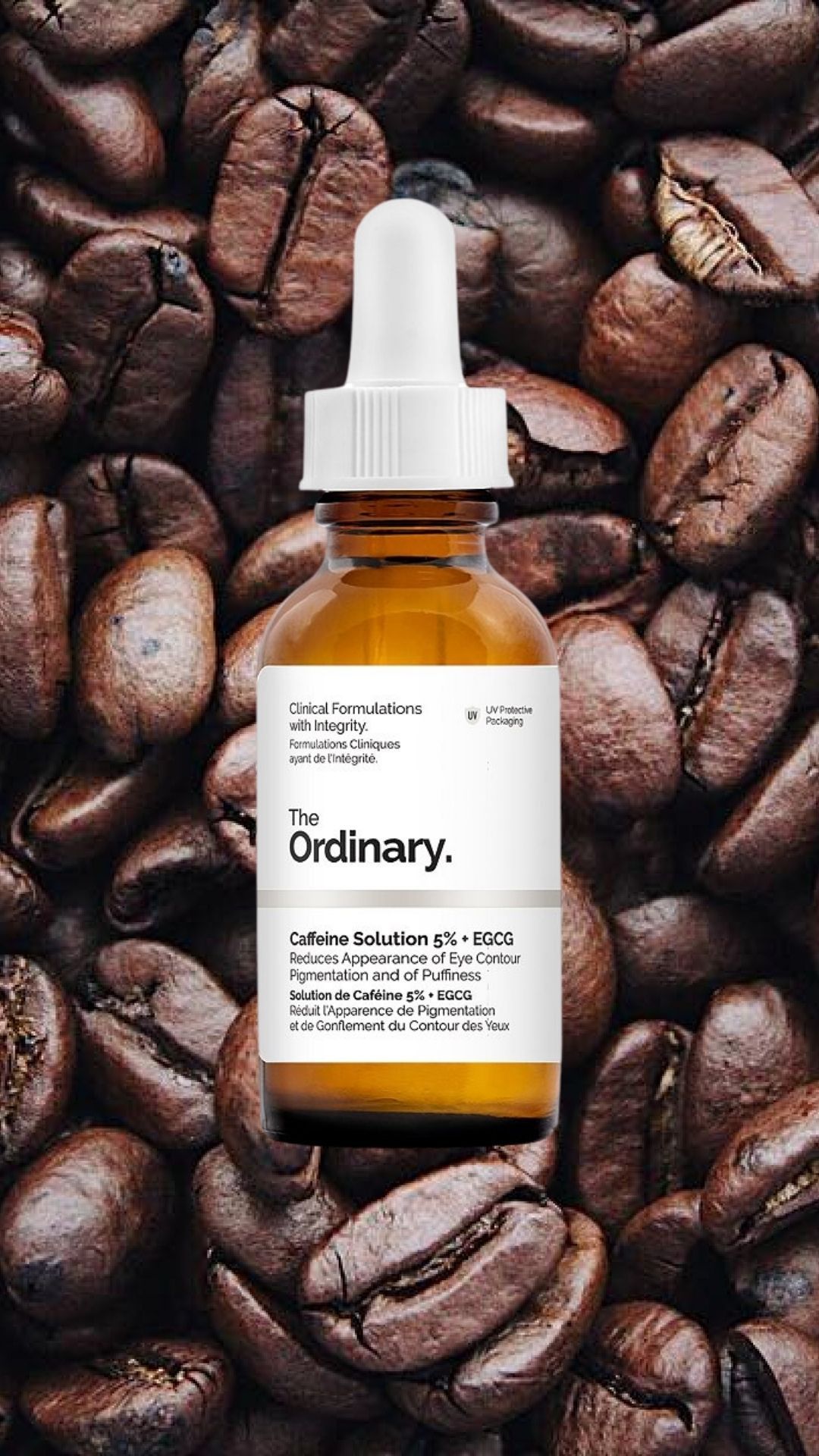 What we love about this one is it actually does some instant lifting and has anti-aging benefits. It's a light creamy formula that not only has caffeine in it but also ginseng root extract to aid in puffiness and eye contour and watermelon extract to provide much-needed hydration to your delicate under-eyes.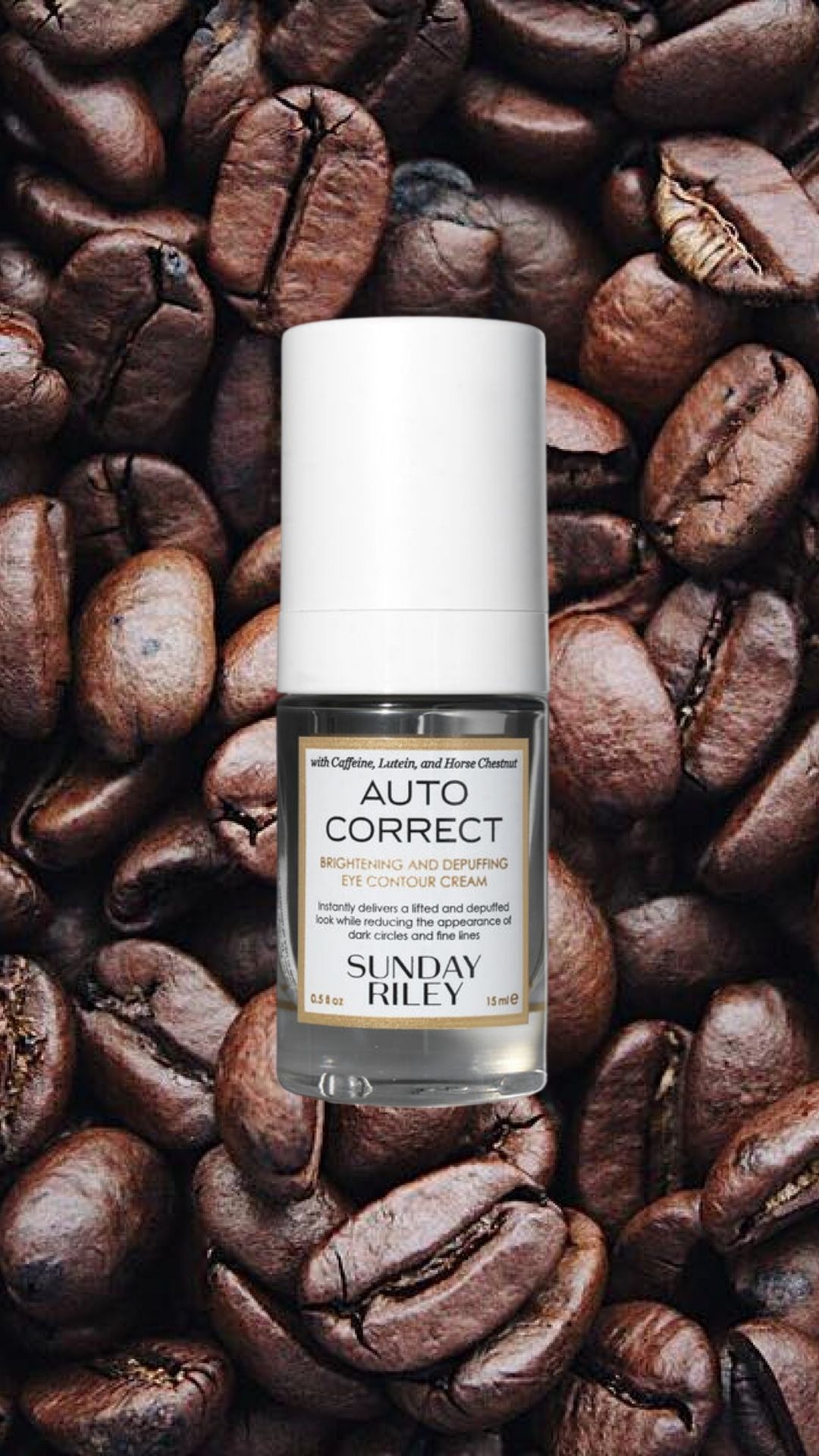 Nothing like a good burst of energy when you wash your face in the morning. This face wash goes beyond the feeling of cold water splashing on your face. This will REALLY wake you up and get your morning routine off to a tingly start. A gel wash that will gently remove impurities and excess sebum that has caffeine, menthol, and vitamin e for moisturizing and antioxidant protection. It can take your seriously dull and grumpy skin and completely transform it. Dare we say we've skipped our morning cup thanks to this.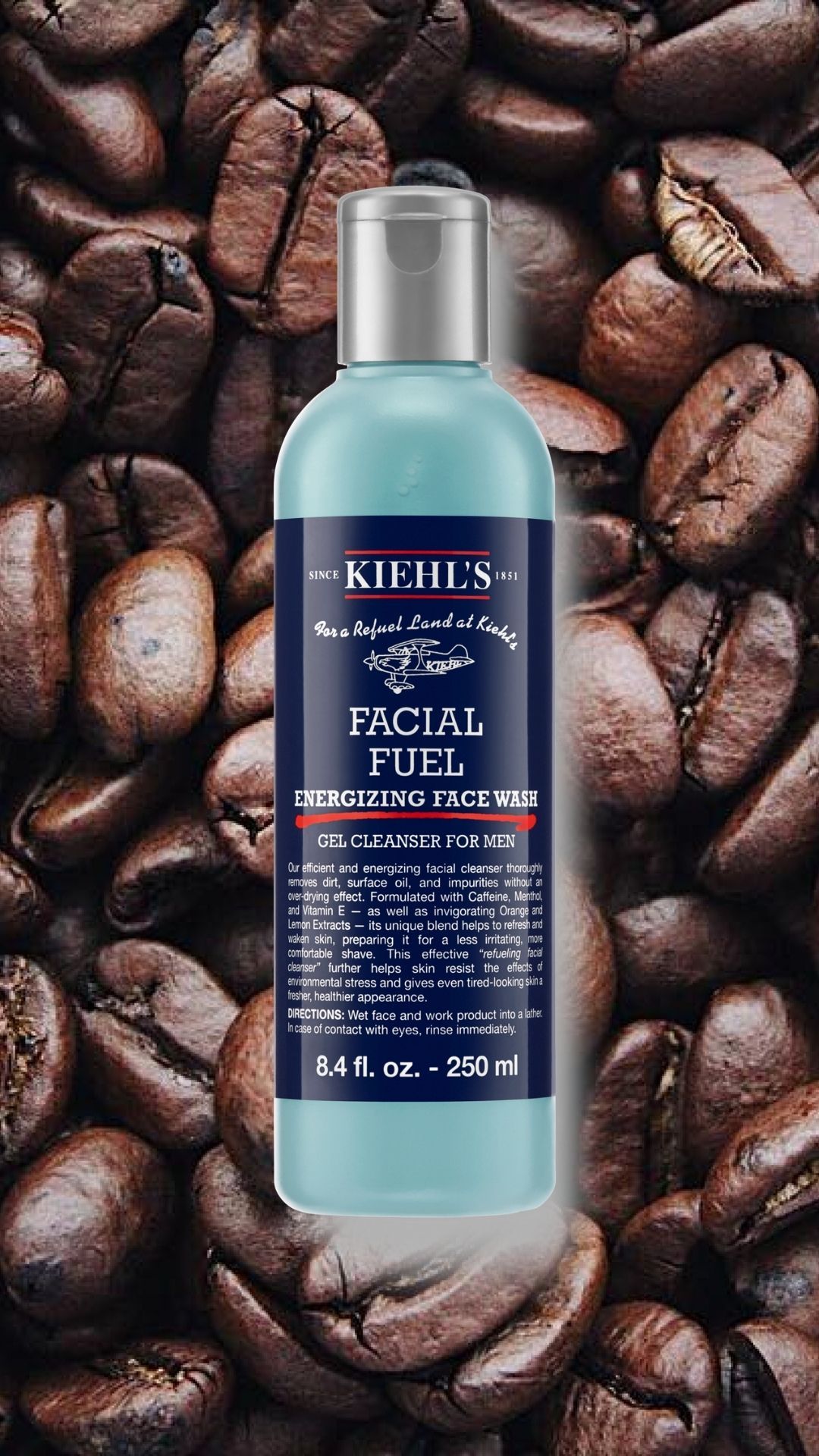 Sol de Janeiro Brazillian Bum Bum Cream ($45)
While a bit steep for a body cream, hear us out. And no, it's not just for your butt as the name may suggest. Not only does this body cream come packed with antioxidants, it's ideal for improving dull skin and firmness. The caffeine greatness comes from guarana which will boost circulation and contains 5X the amount of caffeine in coffee. And it smells amazing, especially if you love cozy, warm, and spicy scents.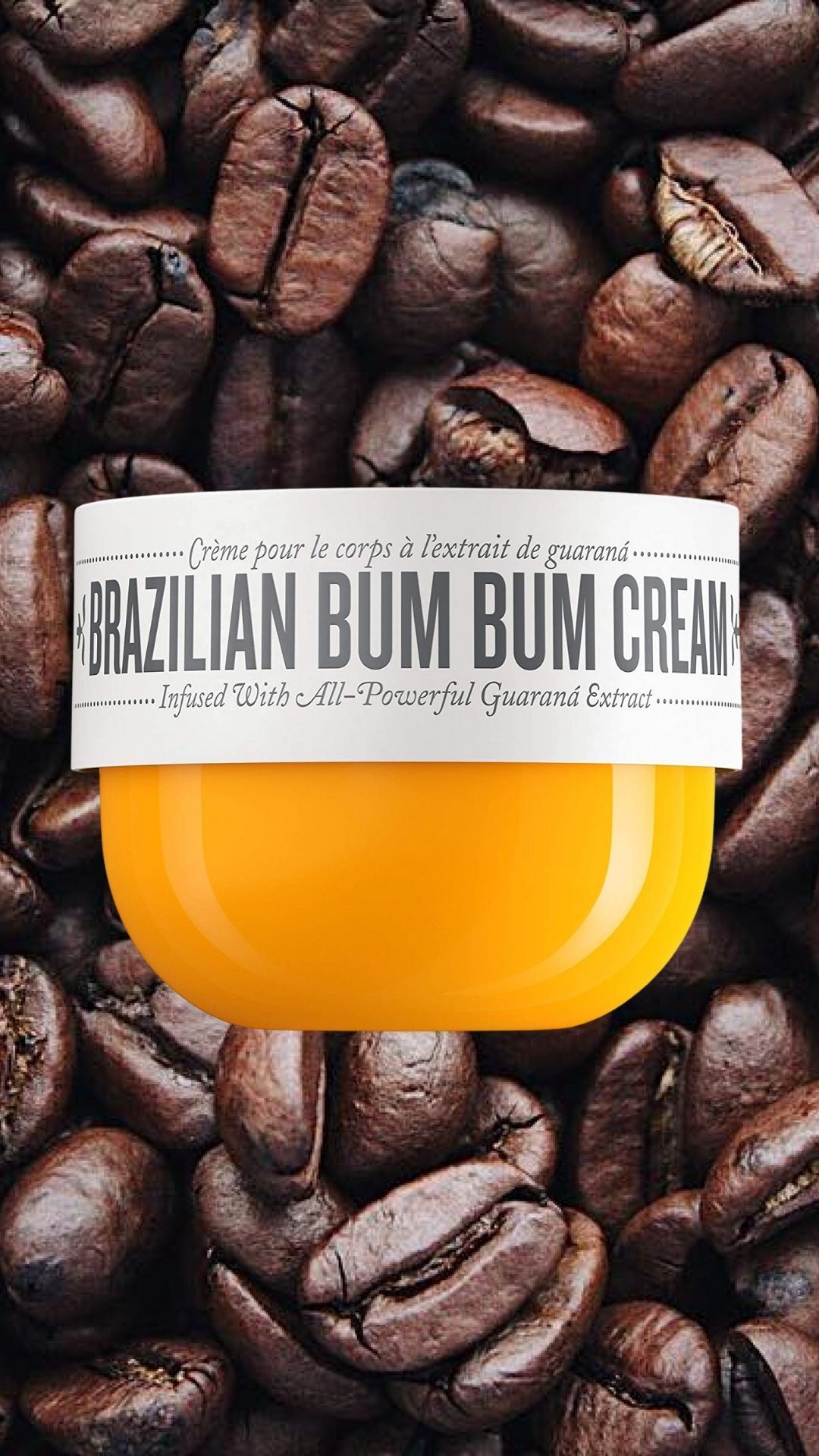 The Body Shop Spa of The World Ethiopian Green Coffee Cream ($20)
A firming cream with a light gel texture in which results can be seen almost instantly. This cream is surprisingly silky in texture and helps stimulate blood flow. The smell isn't overwhelming but does smell like coffee! For best results, use this firming cream after dry brushing.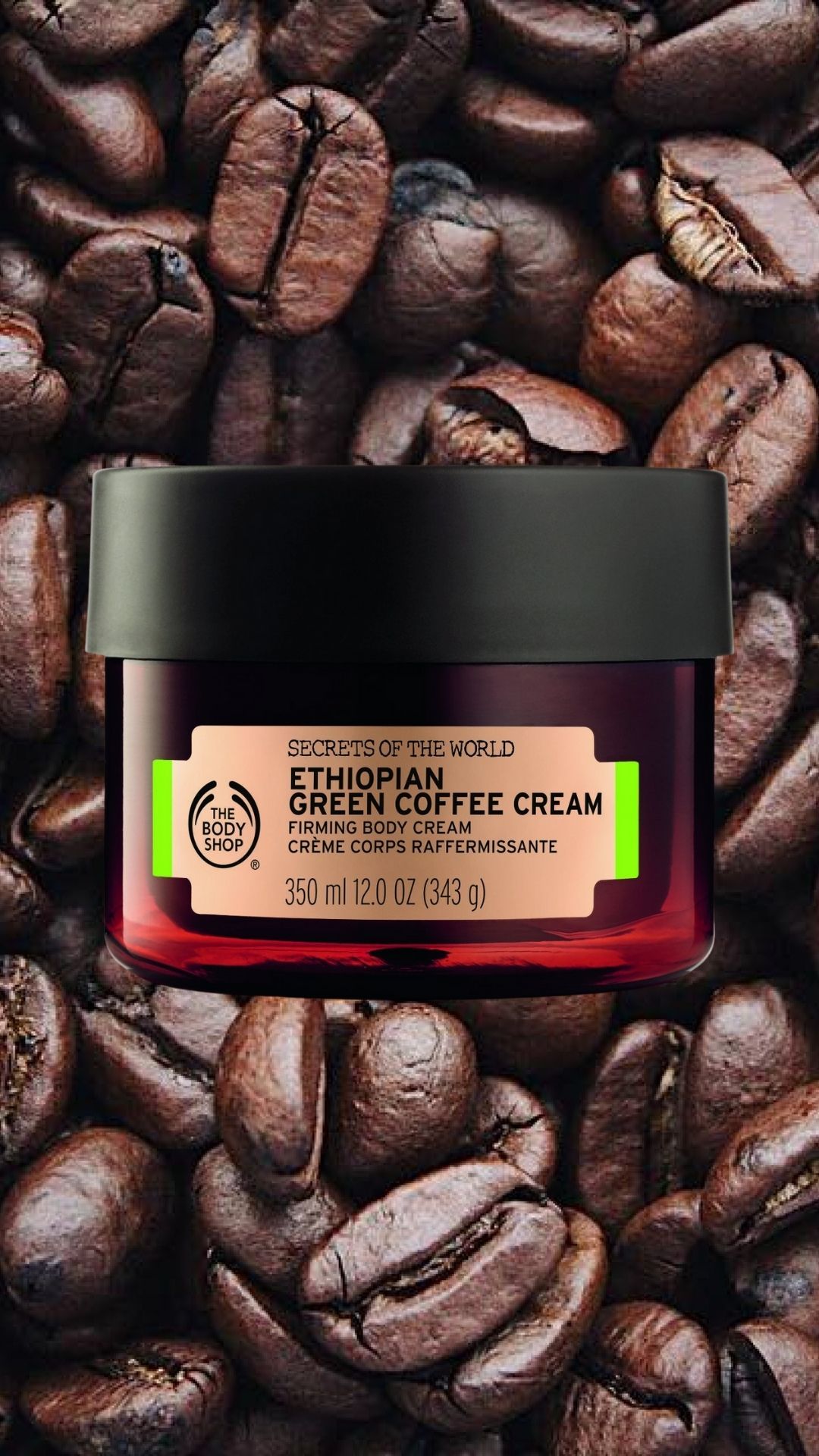 This eye cream simply couldn't contain more of our favorite ingredients. Peptides, antioxidants, niacinamide, hyaluronic acid, and caffeine. $59 can be pricey for 10ml of product but when all of these ingredients are involved, results happen fast. If you can't seem to shake dark circles from lack of sleep, traveling, allergies, or just plain LIFE…this eye cream gets rid of them fast and keeps them away.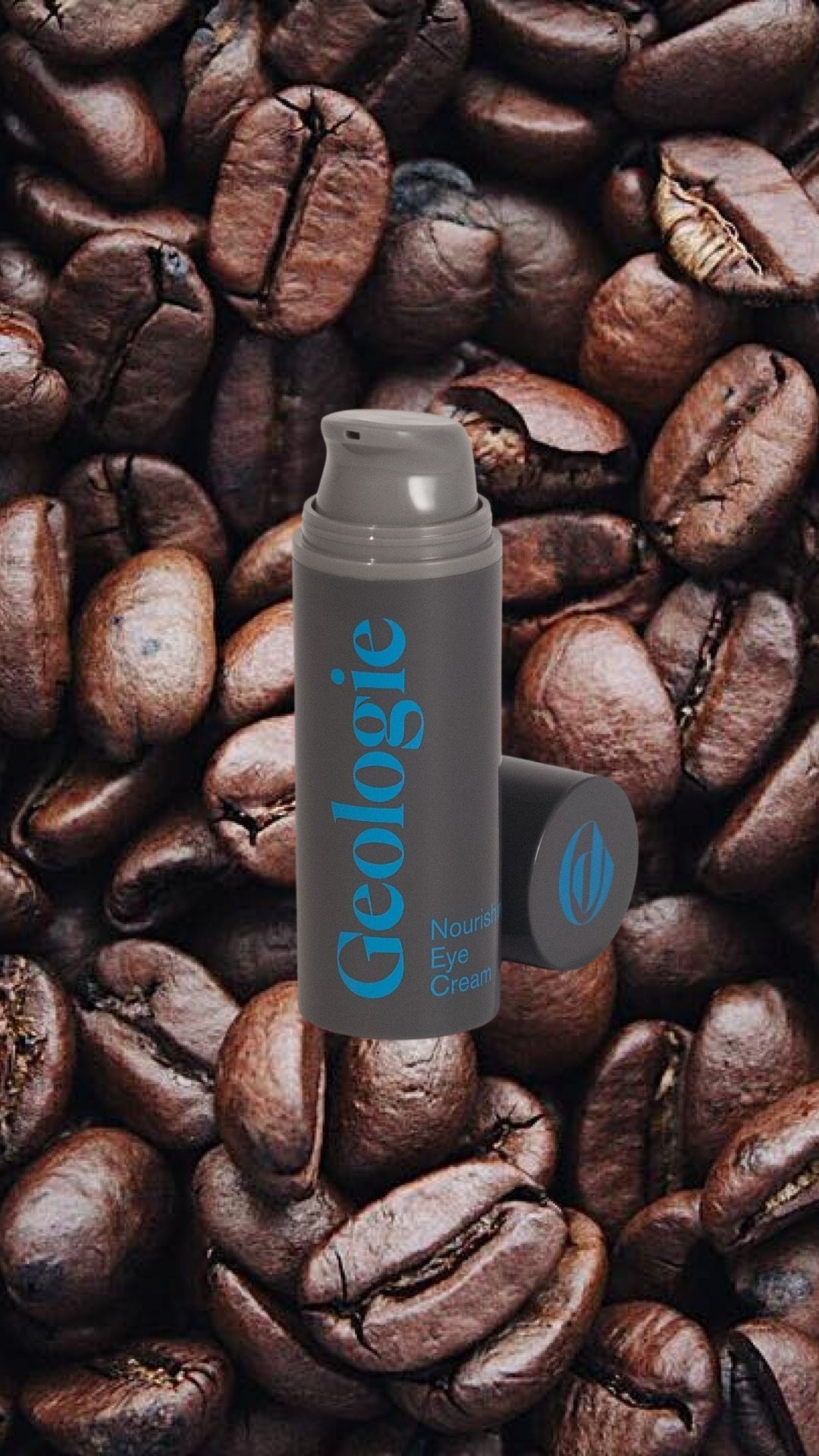 Get invigorated in the shower!! 100% real coffee and a heavy dose of mint will almost jolt your skin awake and get your blood and circulation flowing. The best way to use this is with an exfoliating cloth to really work it into your skin. You won't dread your morning showers, this body wash can start your day on a positive and energized note. Wash with Joe has tons of coffeemint blends as well with different botanical extracts… there is totally a scent for everyone's liking.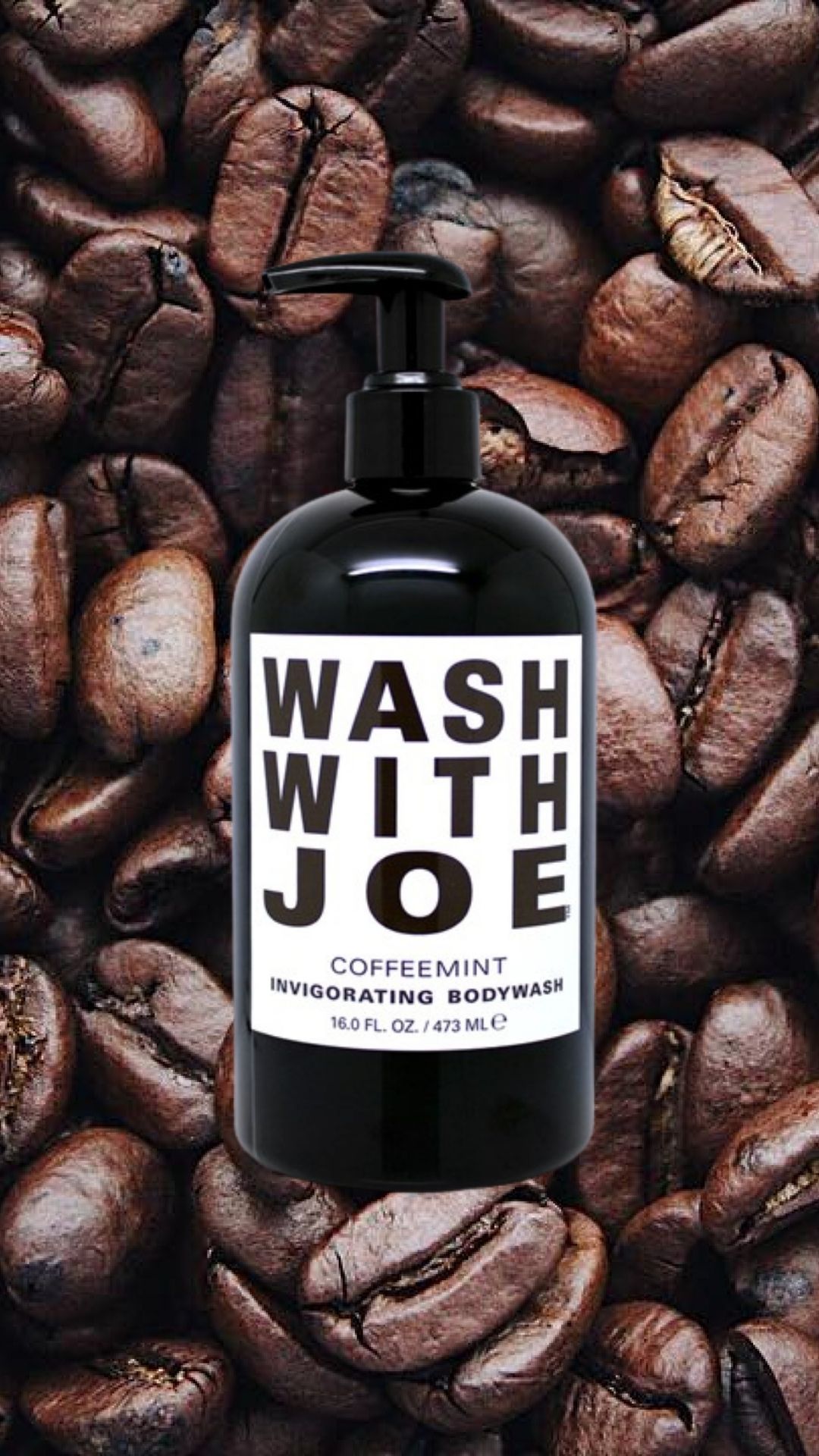 Biossance Squalane + Peptide Eye Gel ($54)
One of our favorite eye gels to use morning and night. Most eye gels don't feel as nourishing as a cream, but not this one. You'll be opting for it once you see it's brightening and hydrating benefits. With caffeine, niacinamide, and squalane this gel works hard to reduce puffiness and inflammation and calms redness around the eye area too.
Some say lip scrubs are overrated, but we don't think so. You gotta slosh that dead skin off somehow. While doing so, you might as well give your lips a little boost and plump with caffeine. Coffee grinds work as a great physical exfoliant in the lip scrub and increase circulation within the lips. Olive oil then swoops in to nourish. It's gentle and comes in a convenient stick so you can keep your fingers clean and use it easily on-the-go.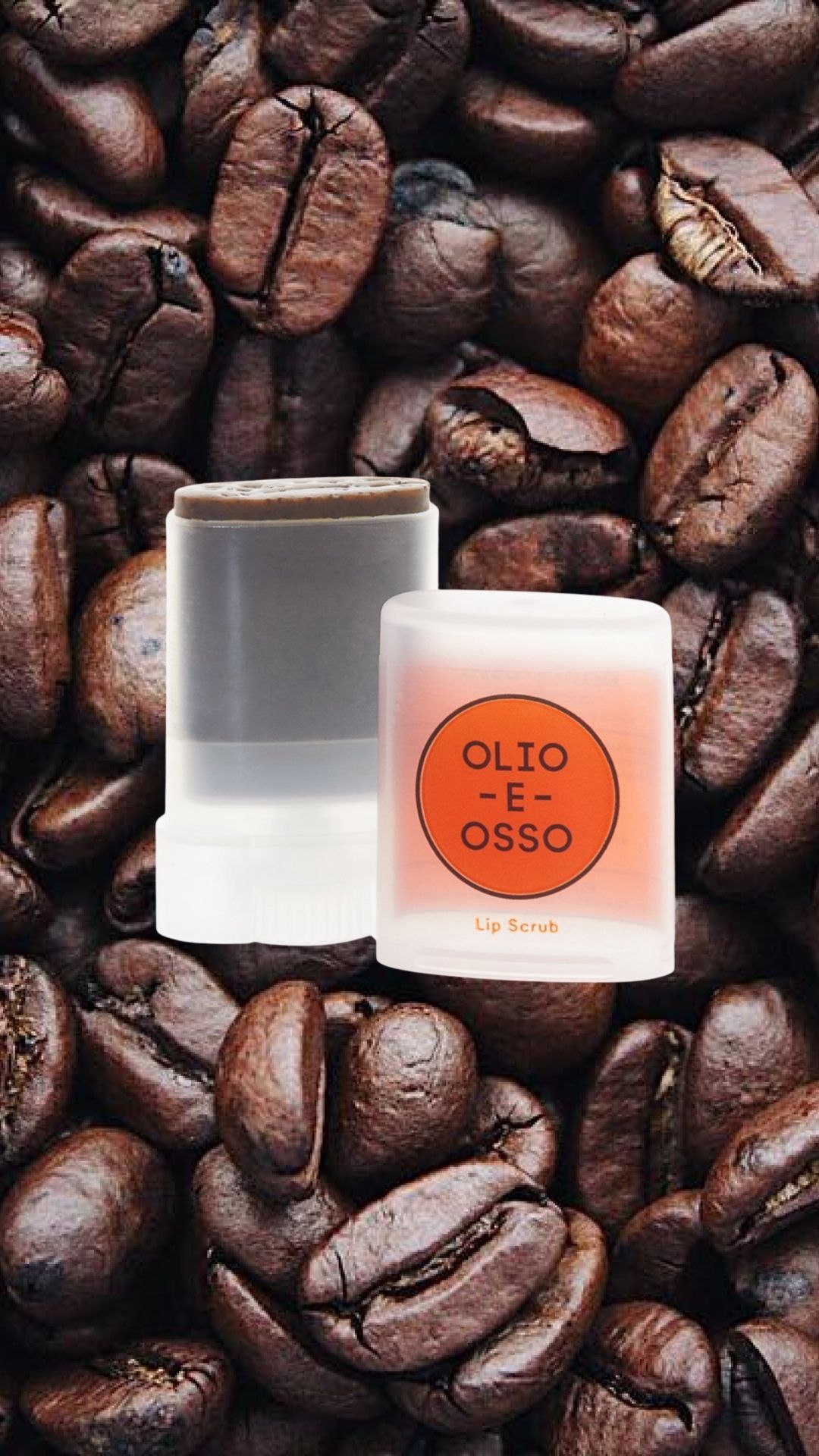 Ugh, we love the INKEY List. Affordable and WORKS. Unlike the caffeine serum from The Ordinary, the INKEY List one is a creamy formula. Containing both caffeine and peptides it will reduce the look of circles, wrinkles, and be sure to hydrate at the same time. Also, a great one to mix in with another eye cream or your concealer.