It was only a matter of time before Patrick Starrr, one of YouTube's biggest influencers and an icon in the beauty world, would one day drop his own product line.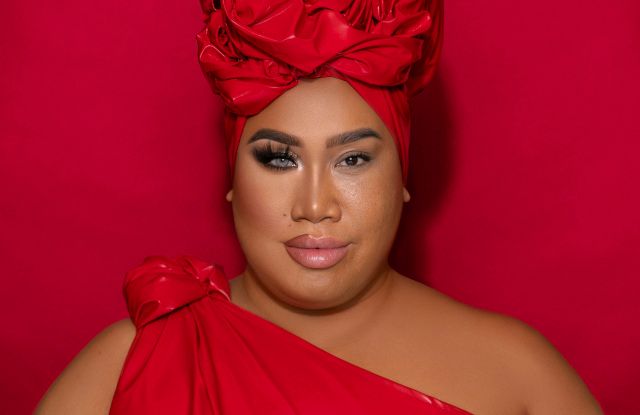 After all, the 30-year-old has had many successful collaborations with brands from MAC Cosmetics to Sephora. Now, the entrepreneur's launched a brand to call his own, called ONE/SIZE.
SEE ALSO: Meet Loco Ninja, the gay Latinx rapper who's making waves
Ironically, the two launch SKUs have nothing to do with actual cosmetics, rather, makeup removal. The makeup-removing collection—called Go Off—includes a makeup removing wipe and a dissolving mist. The brand has since launched an eyeshadow palette, two eyeliners (one in liquid and one in gel), as well as a liquid eyeshadow called "Eye Popper."
For Starrr, launching with makeup removing wipes was true to his own story. Before he became a makeup guru with millions of superfans, Starrr worked at a MAC Cosmetics counter. But being true to himself wasn't always easy.
"My manager told me to wipe off my makeup," he remembers, of a specific day when he came in with a full face beat. "It was embarrassing to have someone tell you you can't look a certain way."
But the pain didn't end there. Instead, he channeled it to push through to create an empowering narrative around a beauty brand that directly defeats his past trauma.
Indeed, ONE/SIZE is for all of the boys out there as well – those who felt as if they didn't belong, an emotional Patrick says on a recent Zoom call. "I know how that is, and want people to know that they all fit – they're ONE/SIZE."
We tested both of these makeup removing products and here's our take!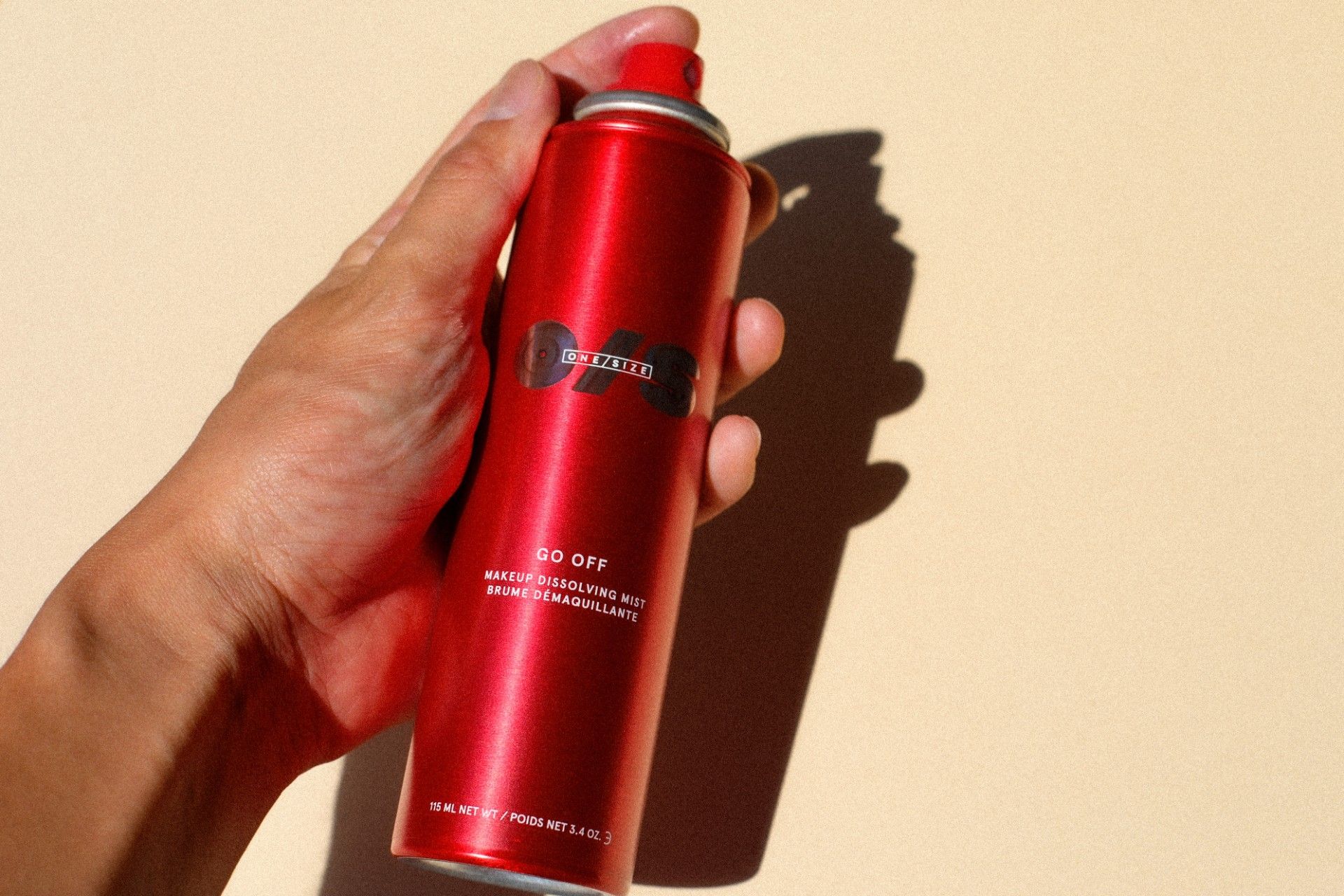 We've heard of makeup wipes, oil cleansers and balms, but this is the first time we've tried a dissolving mist. "I have long nails and so using a balm wasn't working," Patrick explains. "A mist melts all of your makeup off."
At first spray, the mist feels like nothing but air on your face. But that's the pure magic of the product. Seconds later, you realize your makeup is, indeed, streaming down your face. A little goes a long way and the mist feels soothing as it melts all impurities away. The best part is that it's water-soluble, meaning that it's also a beautiful oil cleanser on its own.
BUY HERE, $24
Ingredients
First off, are the ingredients safe? The Makeup Dissolving Mist includes jojoba oil and rosehip oil for nourishing properties, ethyl trisiloxane, a safe skin conditioner, isododecane, a fragrance, cyclopentasiloxane, an emollient, among others. A closer examination of the others makes us feel good to deem this product as safe to use. It's also cruelty-free, gluten-free, and paraben-free, as well as vegan.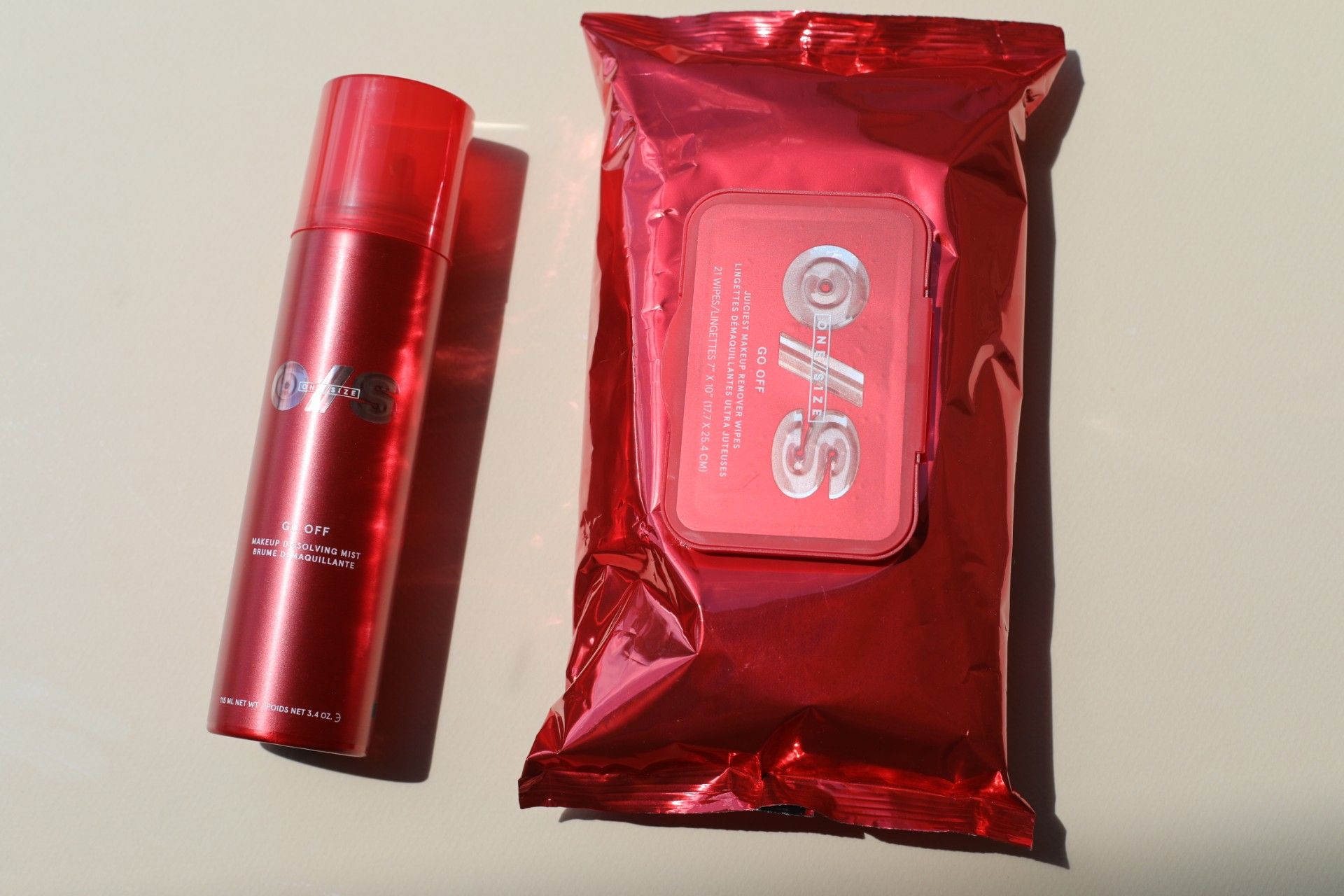 This is probably the biggest wipe on the market. Patrick certainly didn't come to play when it came to creating one wipe to remove all makeup products. "I am tired of wasting money on makeup wipes that are too small and dry!" This one is, like its namesake, truly juicy and does remove eyeliner, shadow, foundation, and all impurities with one single wipe. We felt as if the product slides on your skin gently, and the rayon cloth makes it very durable. It works best with the mist, but on its own is pretty effective. You'll need to be gentle around the eye area, as its main ingredients are oils. While we love the size, we are a little conscious of the fact that rayon isn't recyclable. Together with oils and makeup, it certainly isn't the most sustainable way to get rid of your makeup.
BUY HERE, $15
Ingredients
Aloe, chamomile, fragrance notes of green tea, cucumber, rose, cyclopentasiloxane, an emollient, glycerin (which provides a smooth gliding experience), coconut liquid, caprylic/capric triglyceride, a skin-conditioning agent, and more. It's safe, cruelty-free, paraben-free and vegan.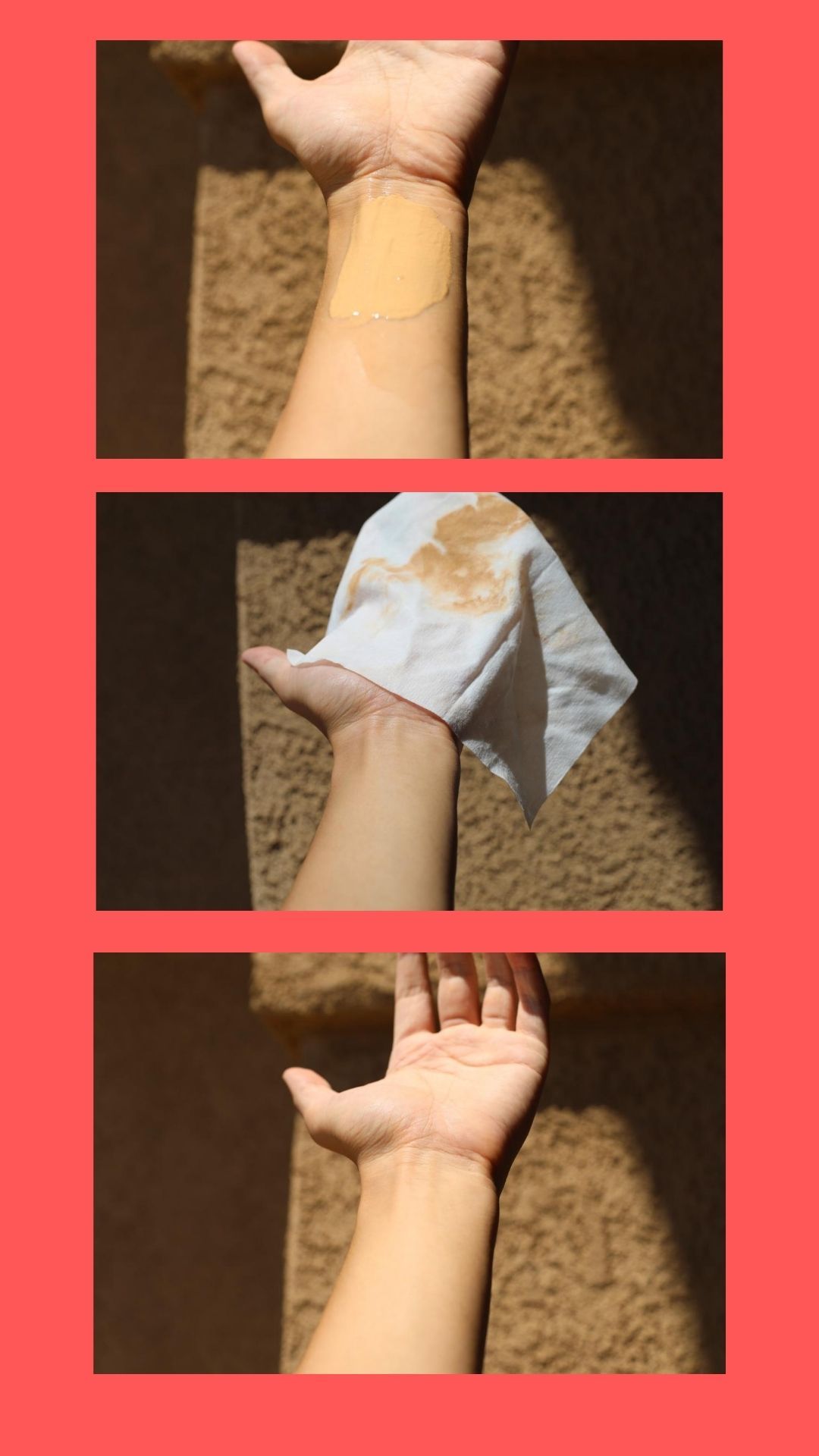 TLDR;
-Beauty guru Patrick Starrr launched ONE/SIZE with two makeup-removing SKUs
-GO OFF Makeup Dissolving Mist, and wipes are $24 and $15, respectively
-Both contain clean ingredients for the most part and do an excellent job wiping away makeup
-Only downside is that the packaging isn't recyclable, nor is it sustainable. Rayon wipes aren't compostable and the plastic wrapping seems wasteful.
BUY or BYE?
For the price and the quality, the products are a good buy. But for the environmentally conscious, there are other choices out there for you. Ultimately, that decision lies in how you approach your own beauty consumption.
BUY GO OFF Makeup Dissolving Mist, $24, here, or BUY GO OFF Makeup Wipes, $15, here