My friend Maki Ryoke, a NYC-based makeup artist, has the best complexion of anyone I know.
Her skin glistens, it glows and looks like a perfectly glazed donut. So bouncy and plump that when people discover her actual age they're completely shook. Maki isn't some 20-something Glossier model who was #bornwithit, rather, a working mother in her 40's who's always on-the-go. Obviously, Maki's unlocked the secret to beauty and one day I had to ask her secret.
SEE ALSO: The easiest guide, ever to Korean Beauty
"You're doing too much," she explained, surprised by my extensive 10-step K-beauty regimen. While examining my skin she said that it looked fine, but could be better. "When you feed your skin too much, it expects it and stops working hard on its own." To her, skincare is all about minimal effort and maximum results, more of a Japanese method of skincare. J-Beauty, after all, is being more thoughtful about your regimen and feeding it only what it needs.
She had a point.
For the past few years, I'd been testing retinols, Vitamin C's, new moisturizers, creams, you name it. And it's obviously had a toll on my complexion. Testing new products make your skin into a battle ground and you end up with cystic acne, inflammation, and more when a random nuclear ingredient explodes into your pores. It was evident that perhaps my skin needed a complete reset.
Resetting isn't anything new. The entire idea of becoming more minimal has been trending in South Korea for the past year, where men and women are choosing to forego so many of their products, opting to go on a "Skincare Diet." The diet has nothing to do with what you eat, like forbidding carbs or tossing out sugar. Rather, it's all about using less and gaining more in the process.
The methodology has been adopted by beauty guru Liah Yoo, founder of Krave Beauty, who recommends her followers "press reset." Her entire brand comes with three products: a cleanser, toner and SPF.
"I used to overdo it with skincare as well," Liah told me, one day over coffee and pastries. But it's only when she developed inflammation and skin sensitivity that she decided to stop using so much altogether. Today, Liah tells me she uses a cleanser, toner and moisturizer only. Most mornings, she skips cleansing altogether and opts just for a toner and a cotton pad. "Over-cleansing dries out your skin," she says. It can also destroy bacteria that's actually healthy for your skin.
There are, of course, bacteria that cause acne breakouts like p. acnes. Then, there are microbes that are all over our bodies – and face! – that allow us to stay perfectly healthy. Turns out that with all of the scrubs, wipes, pads and more, we could be doing more harm than good. A research study by the National Institutes of Health actually conducted a study that supports this.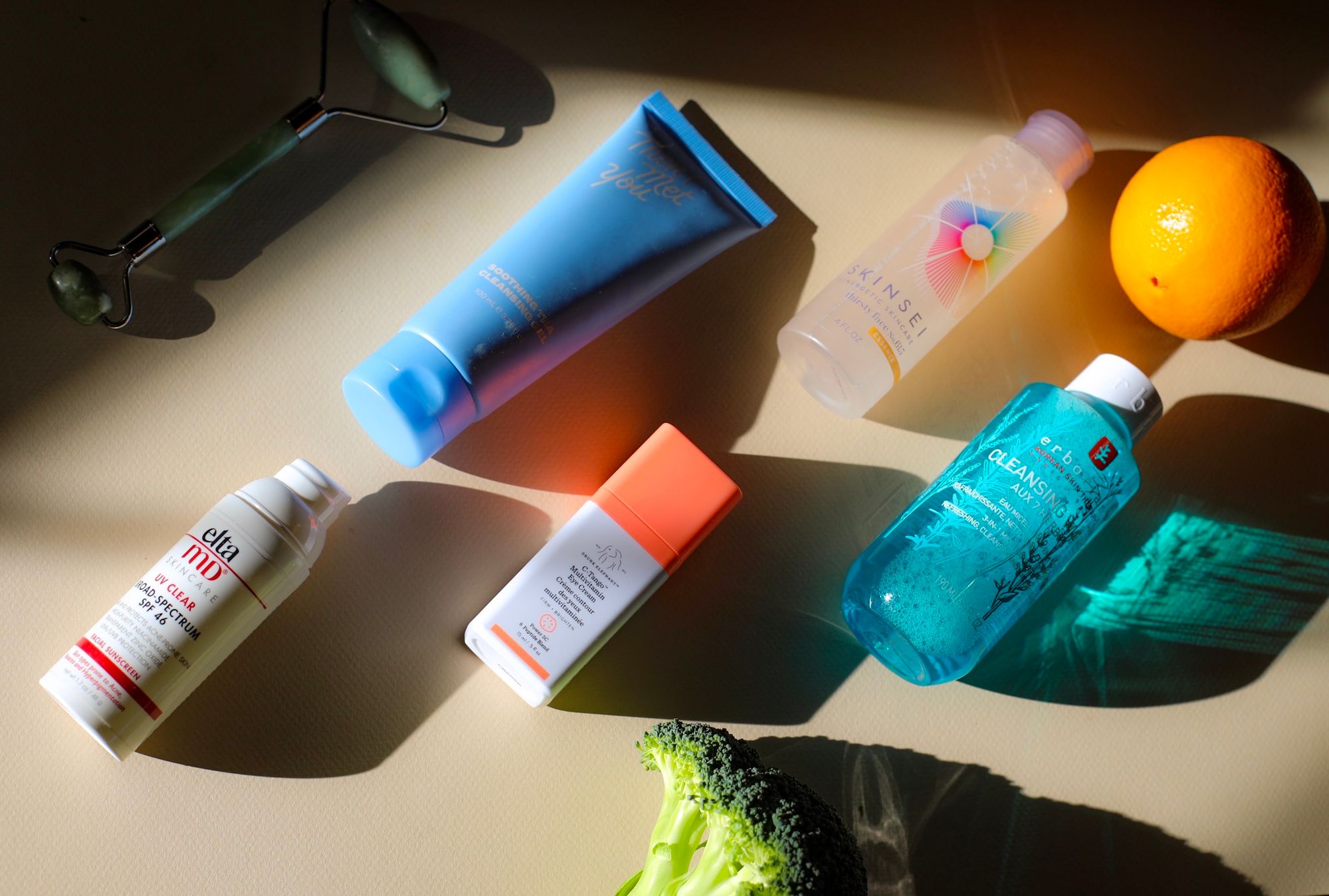 To start my reset, Maki instructed that I forego cleansing my entire face for an entire week. "Make sure you're not going out or anything," she told me. Of course, being a working professional, this wasn't possible, so I opted to try this from Thursday to Monday morning. I then followed a strict Skincare Diet regiment, one recommended by Liah. That meant cleansing, toning and moisturizing only – while also skipping cleansing in the mornings with a beauty water or simply my toner.
Below, is a photo after 6 weeks of my Skincare Diet. It's not Photoshopped, FaceTuned or tweaked in any way. I literally achieved my smoothest, clearest skin – and smaller pores! – through putting my face through this process. Here's how you can, too.
I tested the Skincare Diet for an entire month and here's how I did it.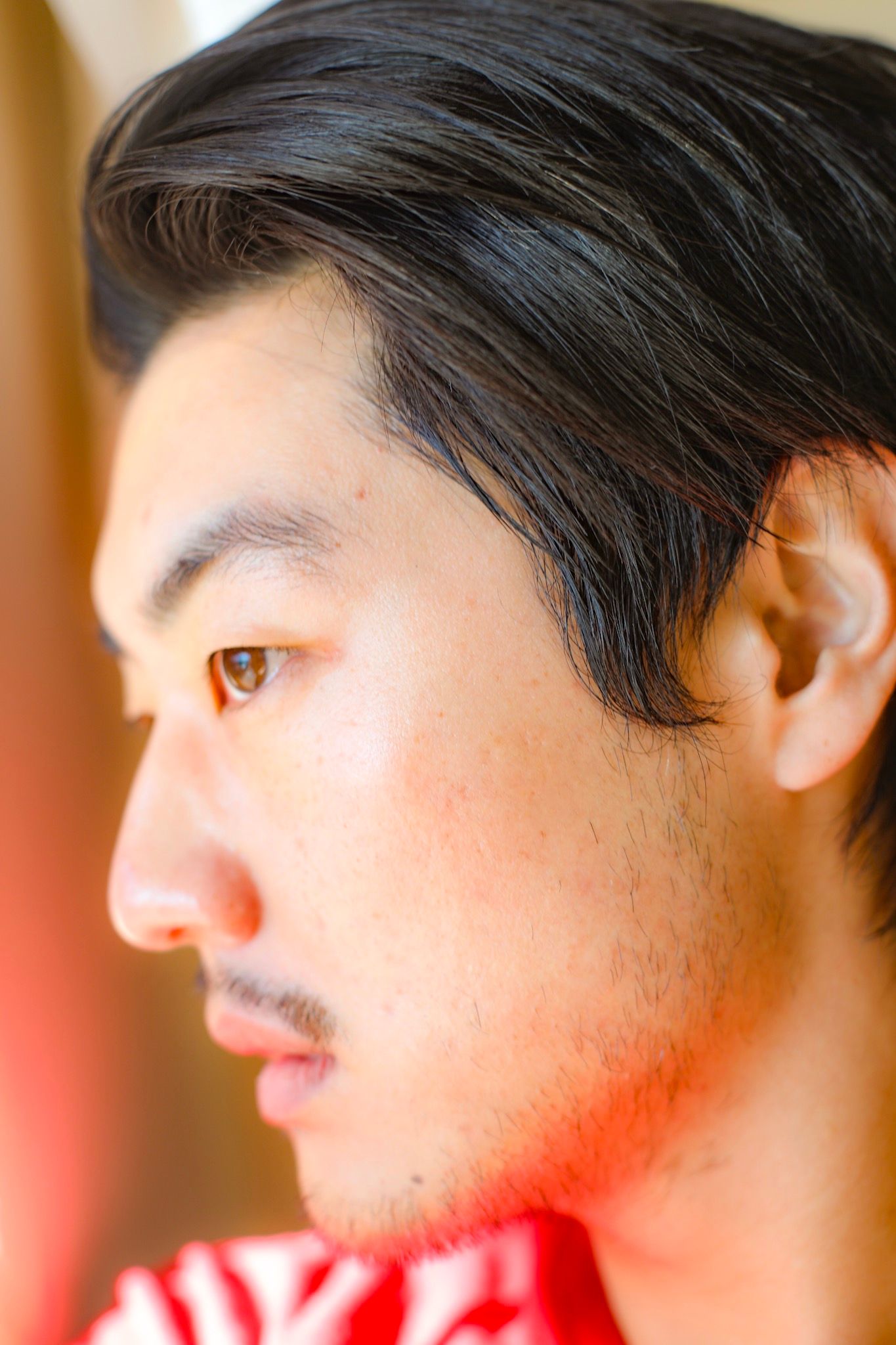 Start with a reset
NO CLEANSING, prescribed Maki, with caps. On a recent Thursday through Monday I felt like an average man in Middle America, living his best lift, eating whatever he wanted, then brushing his teeth and heading to bed. Was it lazy AF? Yes. Did it give me nightmares? Uh, yeah. At first, I felt my skin becoming super oily and trying to overcompensate for what was happening. It was definitely expecting a cleanser to do a thorough job at purging. But because I didn't use a cleanser altogether, my face recalibrated. At the end of Sunday night, I didn't feel my face was greasy at all, rather, felt perfectly clean – though a little dry (I am in Colorado after all). I made it through, and my skin totally reset itself.
1 Use a very gentle cleanser
The first step in any skincare regimen is cleansing. Duh. For a Skincare Diet regimen, I used one from Then I Met You, a formula that is super gentle for any skin type. I also love Liah's own, from Krave, called the Matcha Hemp Hydrating Cleanser ($16) – it's vegan and all natural. Others that I recommend include Cerave's Gentle Cleanser ($11), which comes in a lotion-like consistency,
Belif's Creamy Cleansing Moist
($26) if you're into foaming action, and Charlotte Tilbury's Multi-Miracle Glow ($60, which is a balm, cleanser or moisturizer all-in-one!). If you need to wipe away makeup, go with a double cleanse, my favorite is from Then I Met You.
2 Tone up!
Whether you're using a toner to soften your skin before moisturizing or using one to balance out your pH, you realize just how vital toning is. After cleansing, I'd either use a toner from Missha ($18) or an essence from the new brand from Unilever called Skinsei (editor's note: I was recently in a campaign from the brand!). I really do love the consistency of Skinsei's essence – it's thicker than water – but non-sticky, feels gentle, smells light and refreshing, and instantly plumps your skin. If you're not toning and want an alternative to cleansing in the mornings, I used a beautiful cleansing water from the Korean/French brand Erborian ($26). It moisturized my skin when I wasn't using water in the morning and made my regimen super simple: splash cleansing water and then SPF.
3 Moisturize or use sunscreen
Moisturizing is important for protecting your skin – especially in the winter. At night, I'd use two pumps of my Curology I've been using for clarifying my pores. I'd switch off with an Adaptogen Deep Moisture Cream from Youth to the People ($58) or Skin Rx Lab's MadeCera ($36) cream. The latter is so, so good and soothing. If it's the daytime, I'd use my favorite SPF ever, Elta MD. Good alternatives I've used were Neutrogena's Hydro Boost SPF ($15), Peter Thomas Roth's, or Tatcha's ($65). But really keeping it consistent and boring is key!
Extra Credit
If you need eye cream (like me!), go for it! Your undereyes don't have pores so aren't working at ALL (ugh!), so luxuriate with eye creams galore. I've been using Drunk Elephant's C-Tango ($64), which has vitamin c. It's worked well, though my all-time favorite is still currently AMOREPACIFIC's eye cream ($260).