Ever since Google came out with their list of 2018's biggest trending terms, I've been curious about the beauty brand called Beautycounter.
The company beat out Fenty, Glossier, Drunk Elephant and everyone else as the biggest searched beauty brand, coming in at #1. That's quite a feat. Doing a little more research, I discovered that the brand, which has been around since 2011, has championed clean beauty before it was trending. A browse through the site brings us to "The Never List," a guide that details 1,500 or so ingredients and why they could be harmful. "We live in a country that regulates everything," its founder, Gregg Renfrew says on Beautycounter's website. "So imagine my surprise when I learned that when it comes to the personal care industry, that's simply not the case. Companies are allowed to use harmful ingredients and make their own judgments about safety."
SEE ALSO: I tested CBD for half a year. Here's what actually works
It's true. Currently, the FDA is virtually free of regulations, allowing the beauty industry to use most products and ingredients banned elsewhere like in the E.U. Beautycounter's mission is to become more transparent when it comes to what ingredients they use and is proactive when it comes to demanding change. Last year, the brand and its 100 sales consultants, lobbied for the Personal Care Products Safety Act, which pushes the FDA to closely regulate personal care products.
The mission for change as well as being a great resource for consumers, reminds me of what Paula's Choice used to be when the brand first launched. With so much interest from Beautycounter, it was only natural that the brand would foray into men's. Just this month, Beautycounter launched Counterman, an entire clean beauty brand created for men. From a daily exfoliating cleanser, toner pads, oil-free face lotion, to shaving products just for guys.
Below, we spoke with Michael McGeever, the head developer for the entire brand who gave a breakdown to why he believes guys need Counterman in their regimens.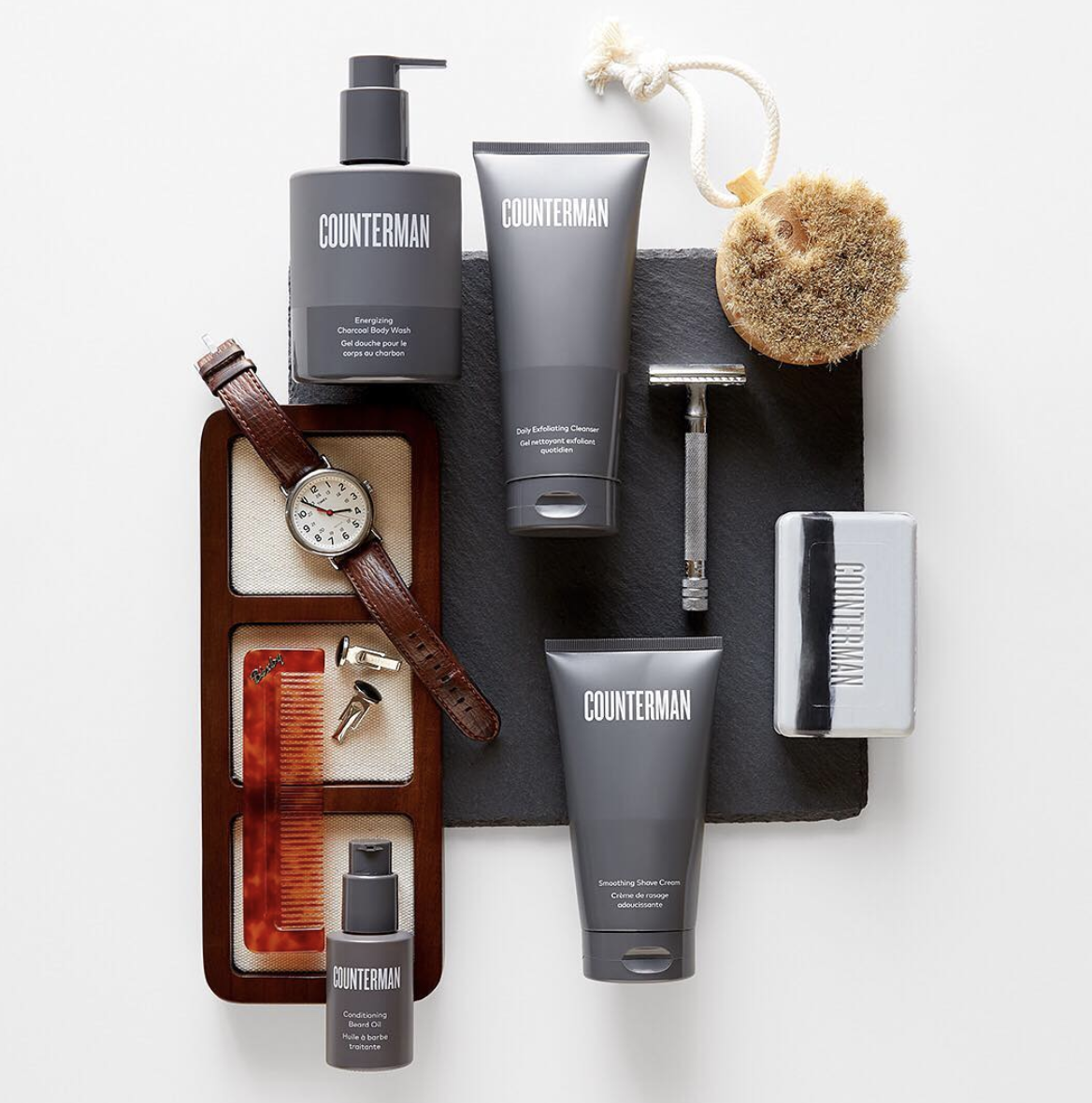 Very Good Light: What makes Counterman products so different from others?
Michael McGeever: Our formulas help keep men's skin looking healthy in the form of cleaner products designed specifically for their unique skin needs. Each Counterman product features our high-tech Sequoia Stem Cell Complex to protect the skin from every day stress. We handpick every ingredient that goes into our products using our rigorous selection and testing process to ensure our products are high-performing and safer.
VGL: There are so many men's products out there now. What was the goal in going into men's with the brand?
MM: A men's line was the number one request from our customers, both women shopping for men and men who were using our unisex products. We previewed men's as a Holiday set in 2017 – it sold out in less than 12 hours when it was planned to last the entire season, so we knew we were headed in the right direction. Men's skin has specific biological needs, so it's best to use products that are designed specifically for them. We believe that men deserve safer skincare, too.
VGL: Okay, so tell me then about what the main ingredients are for Counterman
MM: The signature ingredient in each product is the Sequoia Stem Cell Complex. Plant stem cells have the ability to self-renew, and never undergo an aging process. Technology helps increase the availability of these extracts and allows us to have consistency in our formulas. In addition to the Sequoia Stem Cell Complex, each individual product is created with ingredients that help deliver the results of that formula. A few examples of our key ingredients are:
Daily Exfoliating Cleanser – jojoba beads provide gentle mechanical exfoliation
Clarifying Toner Pads – witch hazel and green tea help tighten pores
Oil-Free Face Lotion – taurine for skin resiliency
VGL: Finally, are men ready for progressive grooming in 2019? How do you perceive men and their skincare in 2019?
MM: Prestige men's skincare is trending as men start to pay more attention to the products they're using. There's an opportunity to provide enhanced education to this audience around their skin and how safer products can make a difference. We haven't seen anyone leading the conversation around cleaner products for this market and we're hoping to change that with Counterman.
Below, our favorite items from the brand: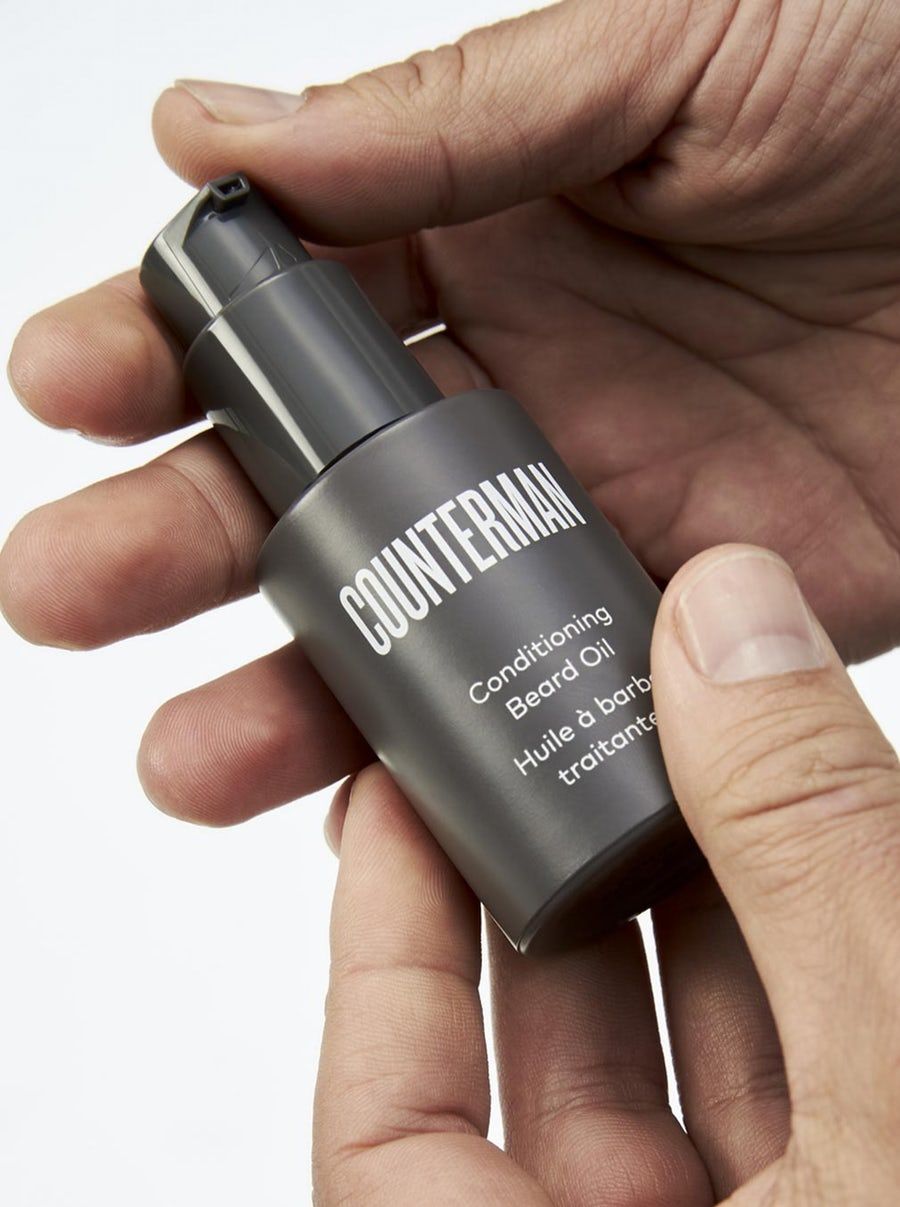 This lightweight beard oil instantly relieves dry skin. Created with oils like sunflower, jojoba and macadamia, it's super hydrating. You don't have to use it just for beard though – use it as an all-over face oil. BUY HERE
Clarifying Toner Pads, $36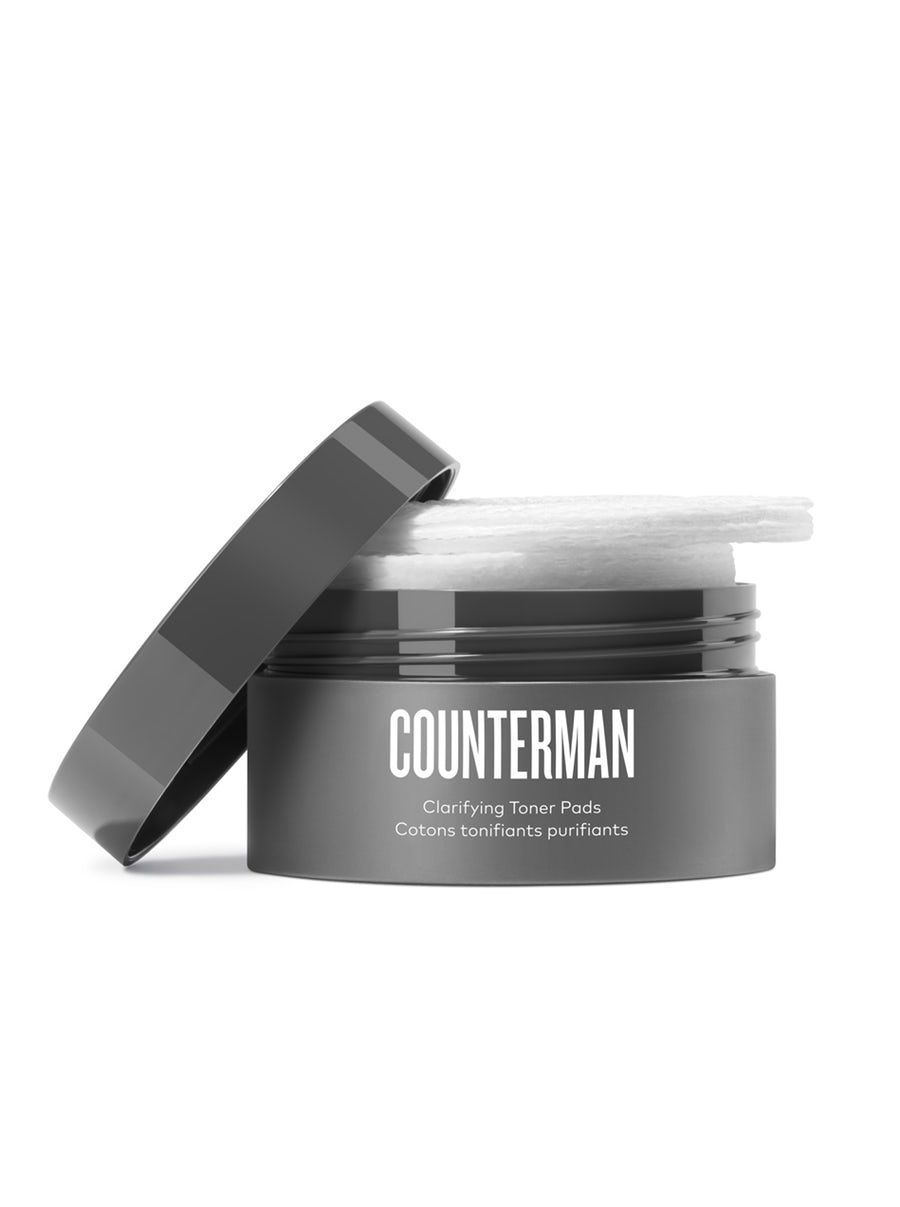 The pads make this super easy to tone your face. Created with witch hazel and green tea, it helps to remove excess impurities from your pores. Includes beautiful bergamot and vetiver essential oils – super Earthy. BUY HERE
Energizing Charcoal body wash, $25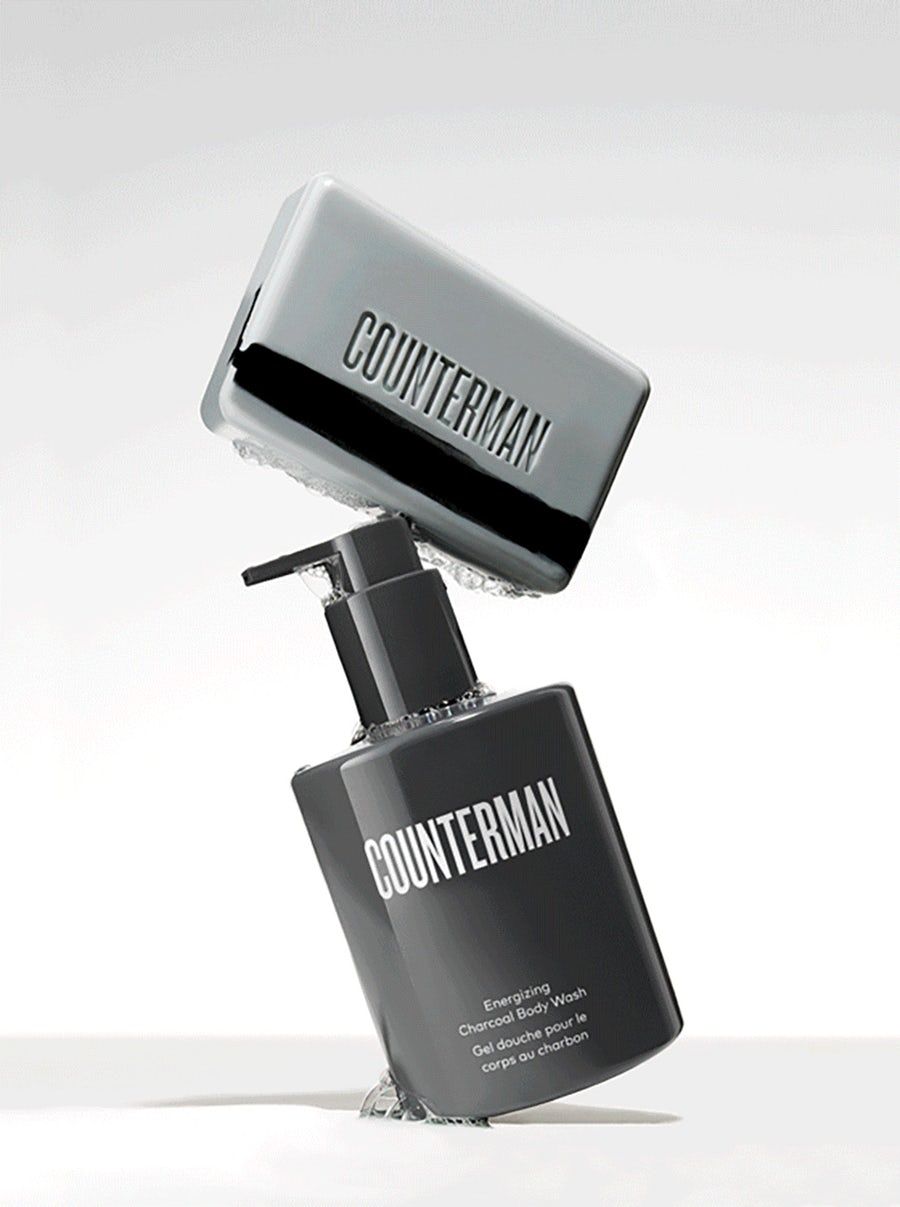 Made with activated charcoal and Sequoia Stem Cell Complex to detoxify skin, this beautifully blended body wash (a mix of citrus, mint, rosemary and cedarwood oils!), is so soothing and refreshing, you won't want to leave your shower. BUY HERE
s