Jacob Whitesides is a Scorpio.
This is only notable because when I met him, his candor and warmth did not strike me as very Scorpio-like. We're at a New York City hotel to talk about the new Viktor & Rolf Spicebomb fragrance, Nightvision, of which the 21-year old country singer is its new face. In person, he's boyish and personable, which was a striking departure to what I saw on screen in the fragrance's new campaign. In it, we see Jacob's sexy side, which includes a voyeuristic look at his nighttime undressing routine. The campaign is seductive, sultry – naughty. It's a side that knows you're watching him and he's totally cool with that. He's confident after all – a little shy from cocky.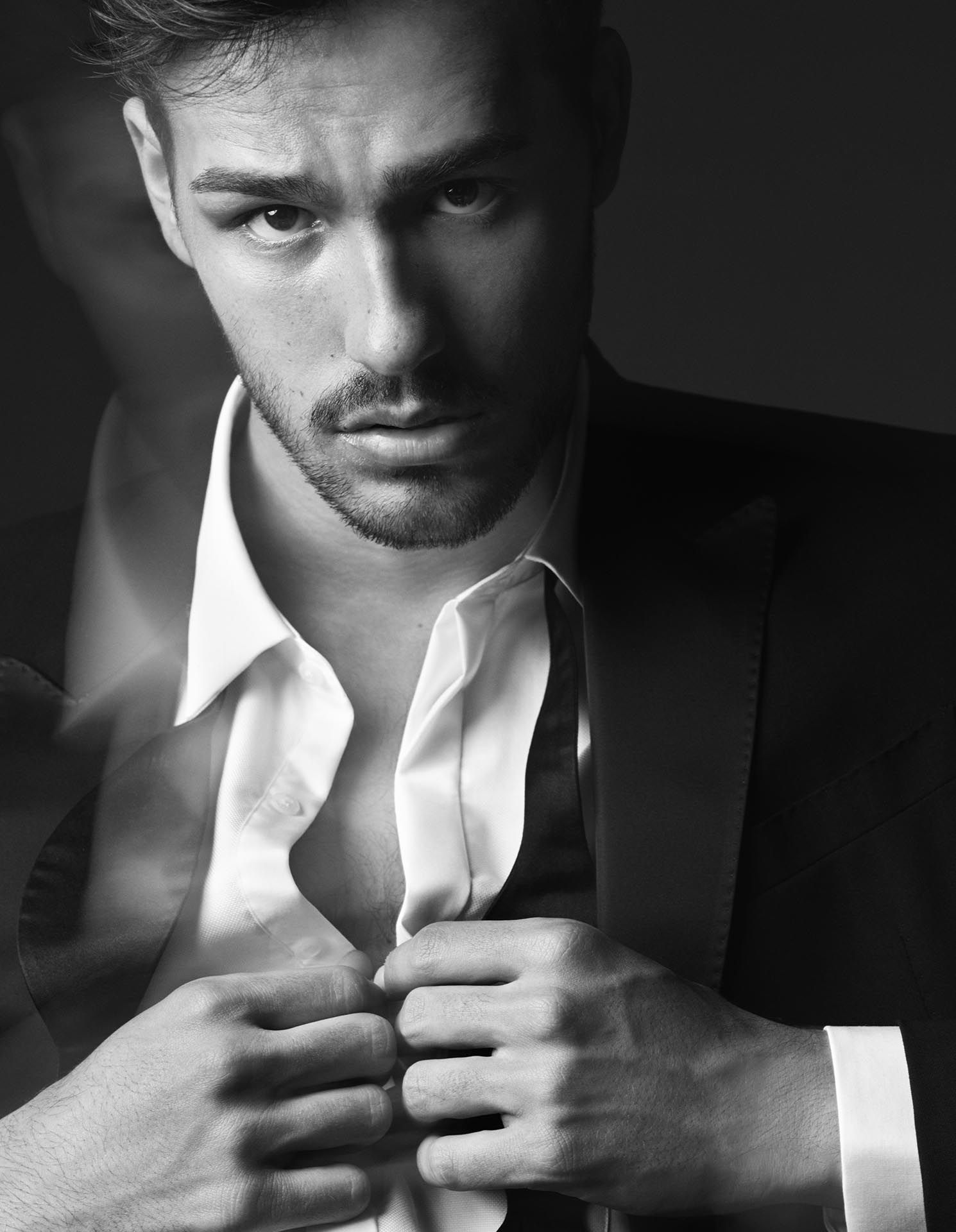 The new Spicebomb flanker, Nightvision, has those same elements. It's less in-your-face spicy than the other fragrances in the series and has fresh, green top notes. Like, it literally smells green. But then the spices sneak up on you and eventually take over your senses. The fragrance feels like a secret, one that reveals itself more as the night goes on. It's fitting then, that it's called Night Vision since it smells like something hiding in plain sight, until it reveals itself and that's all you can see.
SEE ALSO: What it's like to be the Disney Channel's first openly gay actor
The Tennessee-born singer might not seem like the logical choice to front a fragrance like this. But like any Scorpio, he has layers, and not just the kind he strips off in the video, which was shot by Inez & Vinoodh. The fact that he has "digital-born influence," as the brand says in its press release doesn't hurt either. Night Vision was developed with a younger audience in mind, with a lower price to match, something they're hoping Whitesides can help them with given his near 6 million social media following.
While Jacob is handsome and completely well-groomed, where he learned how to beautify may surprise you. Below, we get into what he says about his obsession with showering, his unexpected connection to the most famous country singer of all time, and what it's like to strip down on camera – okay, maybe he's a Scorpio after all.
Very Good Light: Do you like fragrance?
Jacob Whitesides: I have gotten into fragrances over the last couple of years. I've developed a better appreciation for it, mainly because most of my friends were older adults before I was even 18. All my good friends are people that I tour with. They're all dads and they have an appreciation for the finer things.
VGL: Are they into grooming?
JW: Yeah, which is awesome because all my hometown friends aren't. I grew up in the dirty south and they all think it's feminine. I'm from Sevierville which is about as far east as you can get (in Tennessee).
"I love makeup."
VGL: Wait, isn't that Dolly Parton's hometown?
JW: It is her actual hometown. And it's a really small town. Like my mom's mom went to school with Dolly, was in her class and everything. The town loves Dolly. No one ever knows about Sevierville or Dollywood or the Smoky Mountains. The Smoky Mountains are the first most-visited national park in America. (Editor's note: this is true.) I love it so much. I live in Nashville now but  my mom still has a house in Sevierville and I go back all the time. I was at Dollywood last week.
VGL: Was Dolly an influence on your music?
JW: I didn't listen to a lot of Dolly growing up, but I do have an appreciation for her because she's from my hometown. She's just so amazing and so charitable and such a good human.
VGL: We digress. What have you learned from your older friends about grooming?
JW: They're all that perfect mix. My old drummer Kenny is such a manly man, has a big old beard, but also makes his own soaps and taught me a lot about beard grooming. It was really nice being able to tour with guys who appreciated grooming and smelling good. I feel like lots of guys on tour just don't care, but I was on tour with guys who actually appreciated themselves. I took that [to heart.]
"I make my friends get their eyebrows waxed with me. I go like every three weeks."
I'm so glad that I learned this stuff from Kenny. He's such a Texas home grown man, but he has a deep appreciation for self care. I learned that from him. He makes me soaps all the time and he makes these incredible beard creams. He doesn't sell them, he just gives them to his friends. He also makes moonshine.
Even from age fifteen or sixteen I started getting my eyebrows waxed. All my hometown friends thought I was insane. Now the ones that are still friends with me, I make them go do it, too. I go like every three weeks, but they can at least go a couple times a year.
"I ended up going to a fan's apartment in the city to take a shower because I was so desperate to clean up."
VGL: What's your typical routine like?
JW: I don't pluck my own eyebrows and I don't do my own makeup. I love makeup, well, I love when other people do it, but I haven't taken the time to learn about it myself. But I always smell good and try to look presentable. I'm not your rock star that rolls out of bed stinky with messy hair and rocks it. I like to get myself together.
One time we played a show here in New York and all the hotels in the area were sold out and we didn't have a room for the day. The venue was decent but it didn't have a shower. I was panicking because we had played a show the night before and I was disgusting. And so I was calling around and I ended up going to a fan's apartment in the city to take a shower because I was so desperate to clean up.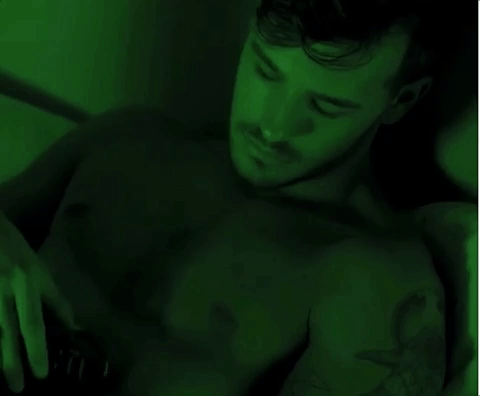 VGL: I'm sure that fan was thrilled.
JW: She was very happy. But she was very respectful, she didn't peek.
VGL: Do you feel pressure to always be camera ready?
JW: I've always felt comfortable. Being on tour, people are constantly around. In Europe, I'll get off the plane and people will be snapping pictures of me. I'll be at the hotel and they'll be in the lobby when I come down looking like shit. I just decided it is what it is. I don't take time to always be camera ready, even though realistically people ask for a lot of pictures.
VGL: It helps that you're a really good looking guy. Some of us have to work a little harder.
JW: [Laughs] I can look rough. I look rough a lot of the time.
VGL: What's your favorite thing about the new Spicebomb Night Vision cologne?
JW: The actual bottle itself. I have done so much with it. I did a whole photoshoot and video shoot and it was awesome not having to awkwardly hold a bottle. The attention to detail is really special. I genuinely do like the smell of it a lot. I generally don't love spicy smelling things but i feel like it's a good blend between the spice and the sweetness as well. It's a great mix.
VGL: What was the shoot like?
JW: Shooting was nerve-wracking going in because [everyone was] such perfectionists, but when we go there they gave me room to breathe as well. It was the perfect mix between having a clear vision and letting me be myself. It was nice because I've never done anything remotely like this before.
But it was so much fun because it was such a creative idea. They literally shot it from across the street. The rented out an apartment and then had the hotel across the street and shot from the window like they were watching in. There were so many ways they could have faked it but the fact that they went through with it and it was such a hard shot to get was incredible. It looks amazing.
VGL: The video is sexy! Did it take you a bit to get used to it?
JW: I was so slow getting all those clothes off. The fact that they compiled it into 30 seconds is mindblowing to me. I was like hopping around trying to get my shoes off. We ended up doing it in one take.
I hate seeing myself in just my underwear. I was so afraid to watch it but i actually really love how it turned out. I was just nervous because their vision was so specific and I was afraid I wasn't going to be able to follow through. And that I wasn't going to look good enough for it. You see the models that normally do fragrance [ads] and they're ripped and shredded. I'm not out of shape, but I was still really intimidated. But my girlfriend liked it and she made me feel good about myself.