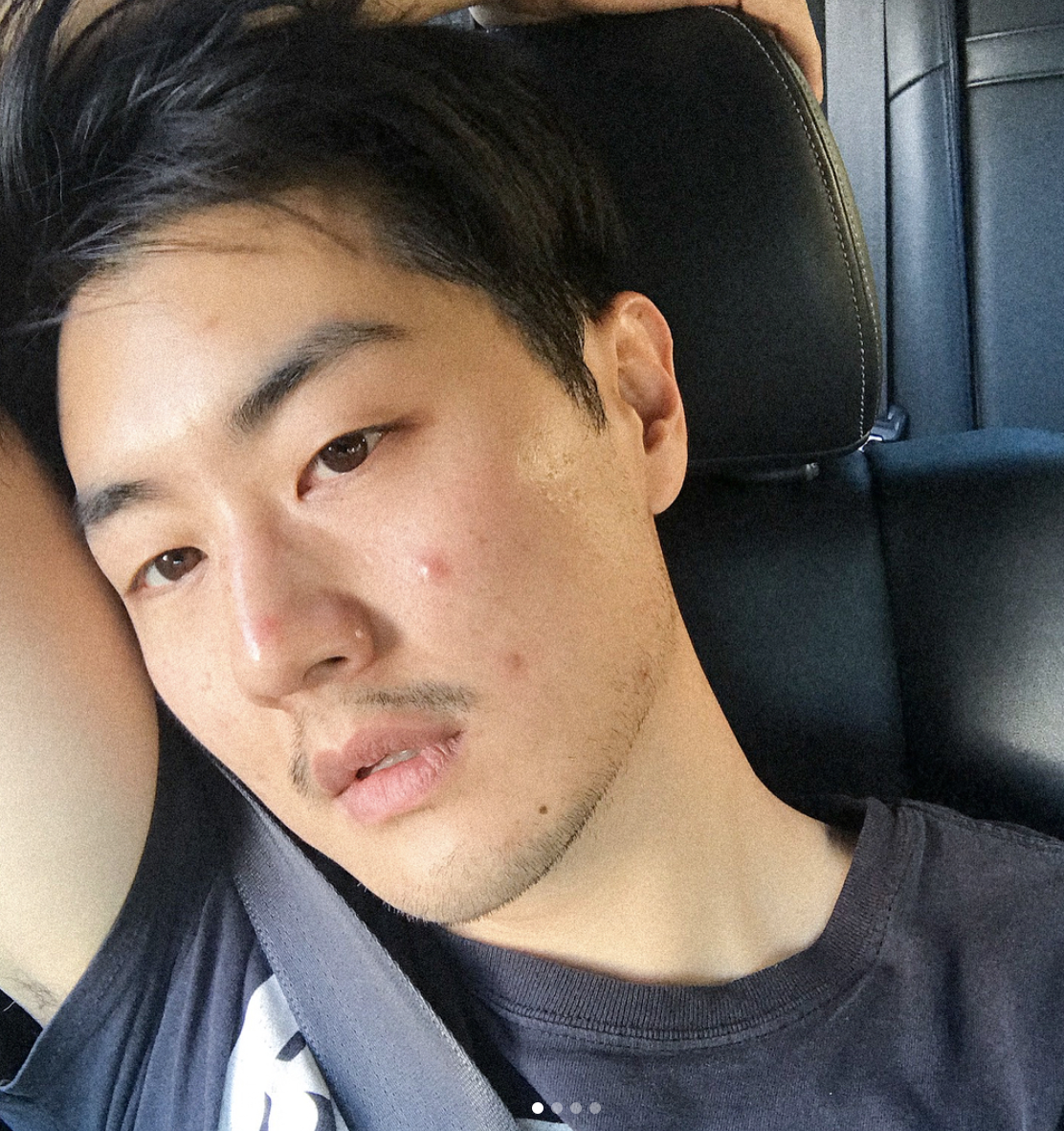 Whether you have poreless skin or not, we all go through the same struggles when it comes to cystic acne.
It's one of the most painful types of blemishes and ones that last for what seems like forever. That's because they're not normal blemishes. Cysts occur for multitude of reasons. Your pores can be clogged by dead skin cells are dirt. Hormones can really cause blemishes to be red and swollen. This in turn causes infection and a red, tender bump full of pus can spread – causing even more breakouts.
SEE ALSO: I tried Differin gel for an entire month and IMMEDIATELY regretted it
But cysts come at the WORST of times and overstay their welcome. There's good news: you can do many things to shrink a cystic acne in HALF. Here's what I did one day when I needed my acne to disappear. Though it didn't completely make the breakout go away, by the end of the night, the bump was a lot less swollen and I was able to cover the breakout up with some light foundation. You can do this, too!
8:30 a.m.
Wake up and realize I'm late for work. I jump out of bed, check my Instagram on my way to the bathroom, go in the shower and hop out. I scream. I look in the mirror and realize there's a huge bump on the side of my face. F#*@!
8:44 a.m.
I wash my face with an acne-fighting cleanser. In this case, I went for something strong, called AcneFree. It's not sexy. But it does a really good job at giving my skin some clarity it needs. Acne, after all, is destroyed with acids: AHA or BHAs and I chose this one because it has Micro-Benzoyl Peroxide that will go deep into my pores to clear the breakout.
9:00 a.m.
I've read too many acne articles to know that what you need to do IMMEDIATELY is put your acne on ice. I rush to the kitchen, put some ice in a ziplock and hold it against mine. I did this repeatedly for 6 minutes giving my face a 2-minute break in-between.
9:27 a.m.
Before I head out the door, I crush some ibuprofen and swallow two. This is a trick I've learned from a few derm friends who tell me that this really does calm the swelling and inflammation. I crushed the ibuprofen and added a few drops of water and created a paste. I gently dapped this on my acne area and went out the door.
11:12 a.m.
While writing a story I head to Urban Outfitters where I know they have these acne patches from CosRX. Specifically, it's called pimple patches and you can buy a few sheets for $6. It's basically hydrocolloid, which is a fancy word for a dressing for wounds. This is really effective at not only covering your blemish so that it's not exposed, but it also starts to slurp the push from within. It's most effective with normal blemishes but with cystic, it doesn't magically make it disappear.
12:00 noon
I drown myself with kombucha at lunch. I read once that this helps reduce inflammation by encouraging healthy bacteria to grow in your stomach. And so I drink one and take another to go. I head to the bathroom to pee as I think I may have overdosed.
12:30 p.m.
I go for another round of icing my face and do this until my cheek is numb – like my soul.
12:46 p.m.
I do a mirror check. Yes, acne is STILL THERE.
1:33 p.m.
I take my pimple patch off and add some salicylic acid and dap it on. I have that one Glossier Zit Stick on hand and so I use it.
1:48 p.m.
I head home because I remember I have this Neutrogena Red & Blue light pen. It's officially called the Light Therapy Acne Spot Treatment and kills bacteria and allows your acne to chill out. Blue light is said to kill bacteria and red light reduces inflammation. I hold on my skin for five minutes until it beeps. Then go another round. This pimple needs to DIE – and quickly.
2:33 p.m.
I go for yet another round of icing – am I obsessed with this? Yes.
3:15 p.m.
I go for another round of Ibuprofen and make another paste and dab on my face. I allow it to dry before putting over another pimple patch.
4:30 p.m.
I'm exhausted. This pimple needs to DIE and it's still like, ALIVE, and I'm shaking with anger. I go eat Hot Cheetos to make me feel better.
5:00 p.m.
Dinner is in an hour and I'm freaking out because my pimple is still there. I ice it one last time and add tea tree oil, a natural disinfectant great for acne. I put another round of ibuprofen paste onto my face.
5:30 p.m.
I go and rinse my face off. I examine my cystic acne. I. kid. you. not. it's half its size! The inflammation has died down thanks to my ice/ibuprofen combo, and it looks less angry. The best part is that the bump isn't as noticeable meaning, I can put some foundation on top and it won't look like I'm hiding anything. I take some Ilia foundation and smooth it over my pores and head out.
6 p.m.
I'm at dinner, I'm not feeling insecure and my bump is less, well, bumpy. Did my cystic acne go away for good? Hell no. Did it shrink in half? I think even more. Now for thinking about more important issues like: spaghetti or a salad? Hmm…
---
READ MORE LIKE THIS