If just another best of beauty awards bores you, click out of this post.
But if you take these things seriously (just as I do!), this is actually important reading. One of our favorite e-commerce site, Soko Glam, just announced its fifth annual Best of K-Beauty Awards. It's pretty major. So major, that Korean beauty brands actually tout that they were chosen at retailers all across South Korea. When I was in Seoul last year, browsing through Olive Young (South Korea's version of Sephora), led me to find stickers with the Soko Glam logo with "Best of K-Beauty" written on it. It's a big deal for Korean beauty brands – and means something.
SEE ALSO: How Koreans actually think about K-beauty will surprise you
Charlotte Cho, the co-founder and chief curator sent us the full box WAY in advance of the launch. And after trying all of the bests, here's the five products I'd actually buy. The best part is that Soko Glam is offering 15% off all beauty products with the code, SGBOKB2018. Get shopping now. Here's what you NEED, below!
Neogen Real Ferment Micro Essence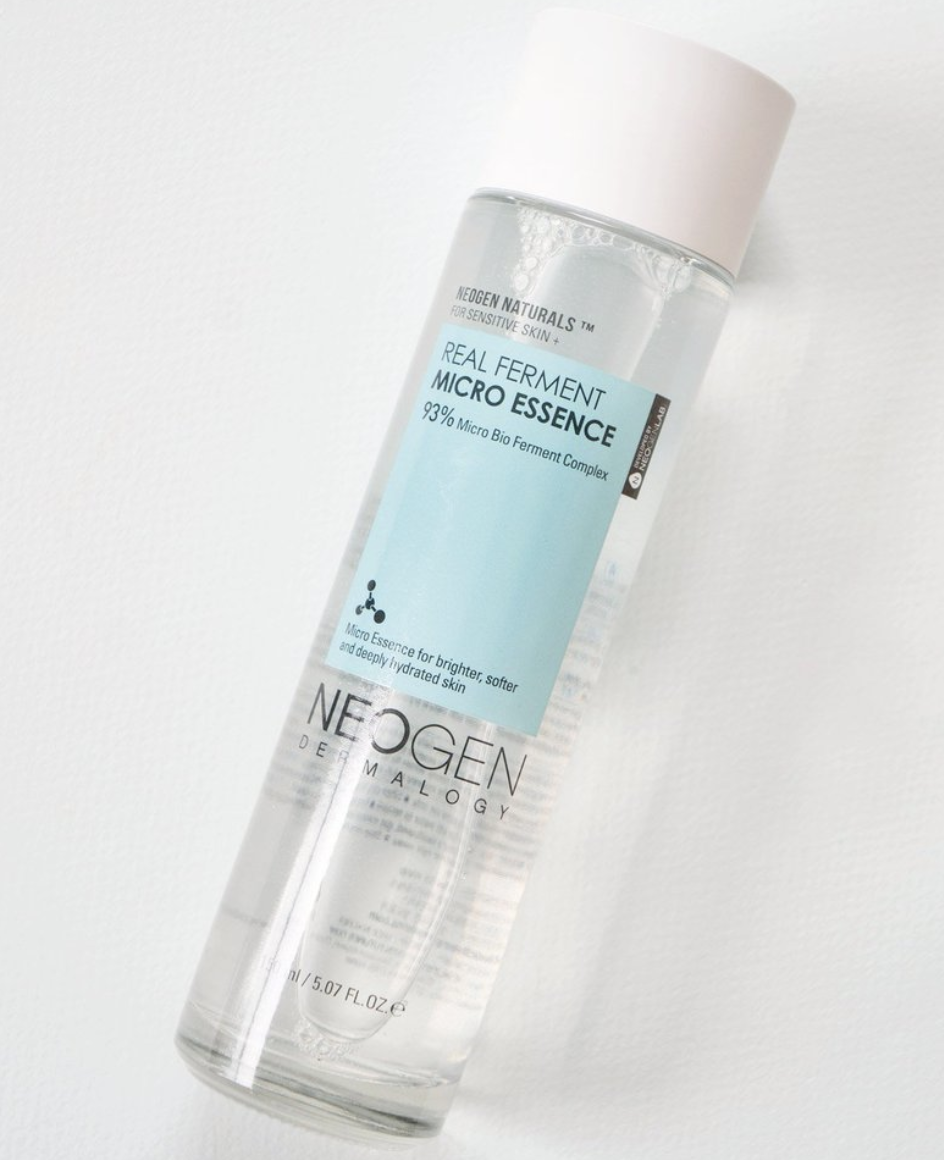 If you're in the market for a new essence for fall and one that have zero fragrance, this is it. Neogen, which we love for its peeling pads, has an essence that's super hydrating with no smell at all. The essence as 93% of naturally fermented ingredients that will allow your skin to become deeply hydrated and immediately super bouncy. With 17% birch juice, an added hydrating ingredient, this is one step that will get you that Korean beauty glow everyone talks about. I felt that this was like water in the best way. My skin slurped it up so quickly, I was surprised at just how thirsty I seemingly was. After a week, I felt my moisturizer soaked in better and my complexion absolutely did gleam like a glazed donut. Creating thirst and hunger from one single beauty item? Say no more. BUY here, $38
SkinRX Lab Made Cera Cream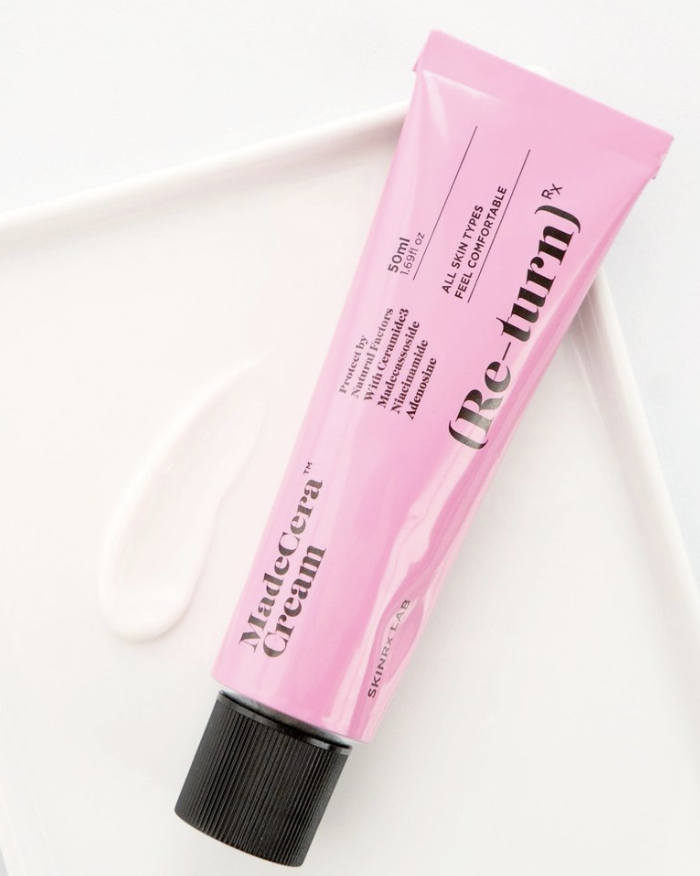 Guys, I may have found my favorite summer to fall transitional cream. This one from SkinRX is so buttery and smooth – without a hint of oiliness – it may very well be the perfect mult-tasking moisturizer. The formula is created from madecassoside, which Soko Glam says is an inflammation-fighting compound. This is perfect for reducing red complexions caused by acne or skin sensitivities. It also has two of my personal favorite skincare ingredients: niacinamide, which brightens your skin and is a powerful anti-aging agent, as well as ceramides which lock in that moisture. Ugh, literally this product is so delicious you will want to devour it all. BUY here, $36
La'dor Keratin Power Glue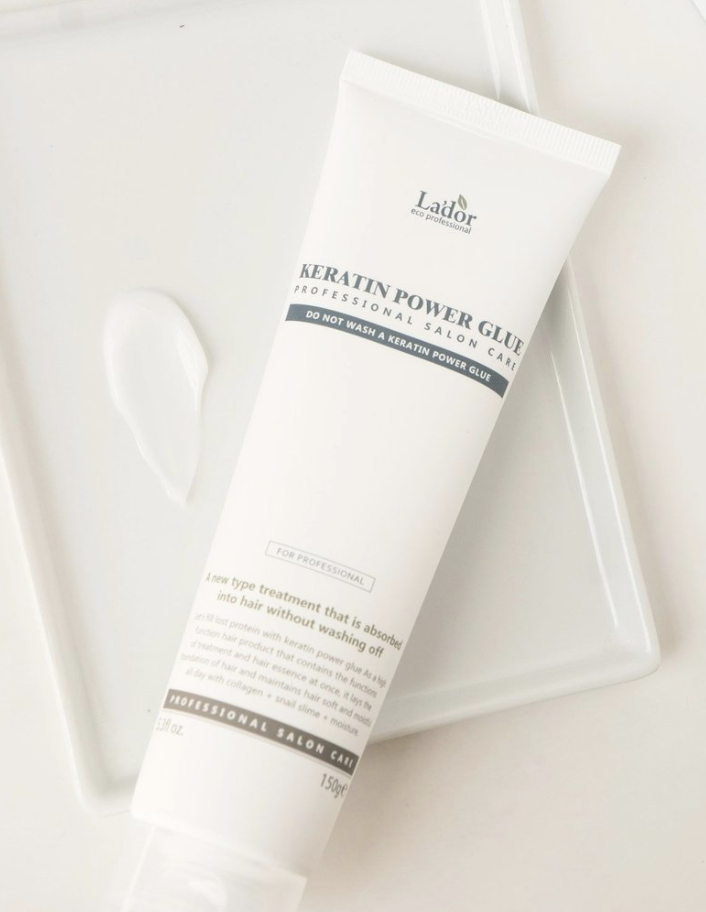 The last time I was in Seoul, my cousin, who's a hairdresser was completely disgusted with my hair. It had been completely damaged due to me having bleached it that summer and had the same texture as straw. She wasn't so much mortified by my damaged hair as so much as to the fact that I told her I didn't use hair essence after the shower.
"That's like saying you don't use skin (toner) after you wash your face!"
Touche, Hyemi. Touche.
And so, I was really actually happy to test out La'dor's Keratin Power Glue, a product that's supposed to be so keratin-packed, it brings back protein into the hair that's been damaged from heat or chemicals. Its texture is like any hair conditioner, and works best after you take a shower when your hair is a little damp. With vitamins, moringa seed oil, and collagen, I felt it allowed my hair stay in place while also reversing its damage. The brand says to keep it in your hair up to 24 hours. But I've gone 48 hours without washing my hair, and it was super luxurious and silky by the end. So much so, I became a bit hydrophobic. Wash, rinse, repeat, sure. But I just want to repeat this look without it washing out. Too much to ask? BUY here, $29
Dr Oracle's A-thera Tea Tree Peeling Sticks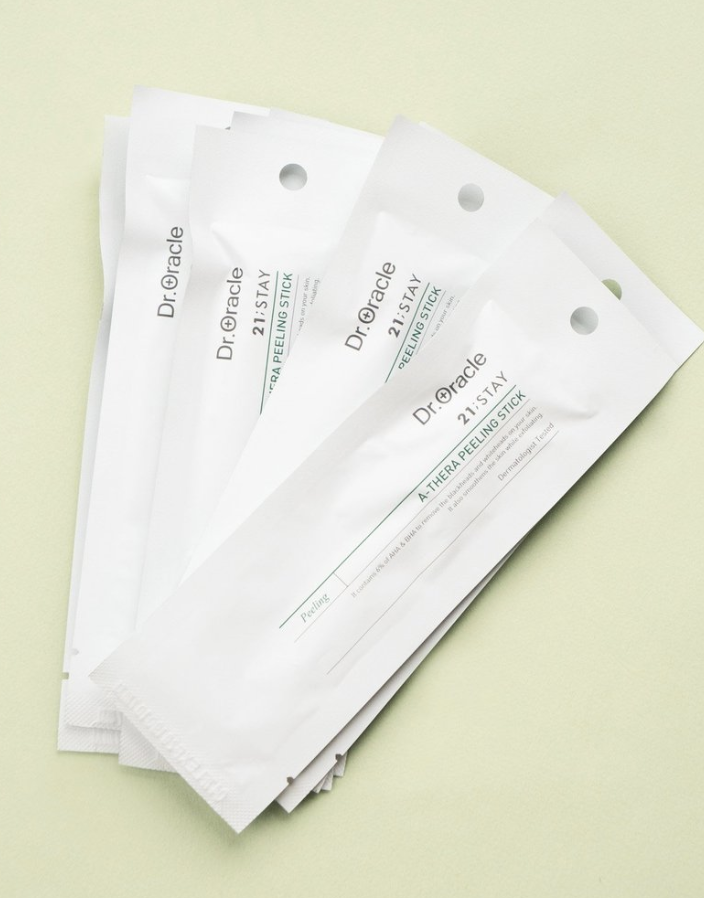 Remember when I visited Oracle Clinic last year?
Of course you do. You guys still continue to DM me about what it's really like to go to a Korean clinic. I loved my experience there, of course, but I didn't know I'd love the products so much. In fact, I purchased a few and I was really "meh" about it all. But Charlotte is a master curator and actually found a product from them that I like. It's a peeling stick, one that has AHA and BHA, to clear your pores and blackheads. Lactic and glycolic acids work together to resurface the skin while tea tree extract and bamboo extract naturally exfoliate without irritating. I don't know if this got rid of my blackheads (that's like, really hard to do), but I did find my cysts less glaring the next day. Worth a try! BUY here, $24
Klairs Freshly Juiced Vitamin E Mask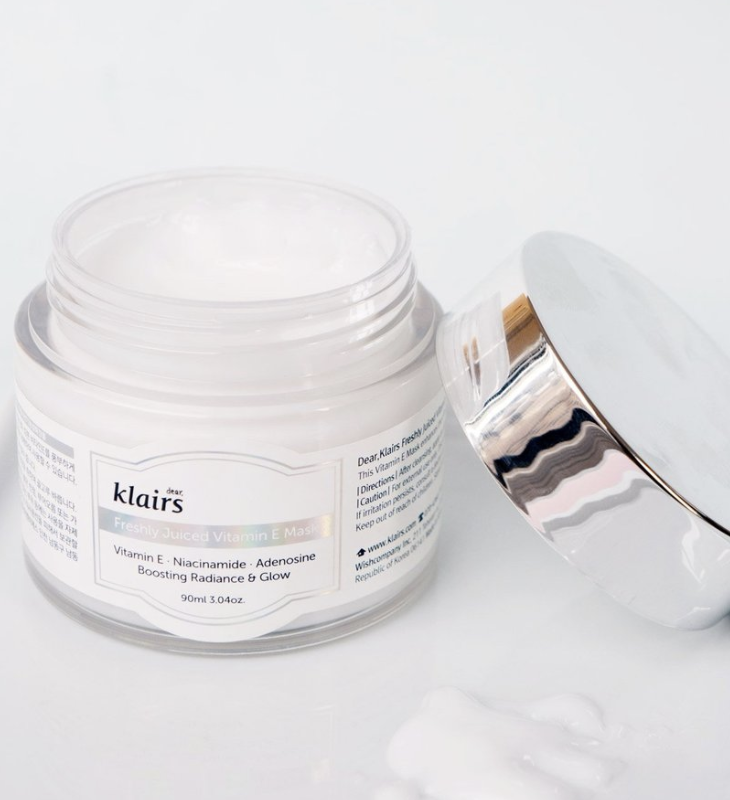 I love me some Klairs – especially the brand's sheet masks. And so, I was delighted to know that Charlotte and team chose the brand's Freshly Juiced Vitamin E Mask as its best of the year. What I love is that the pudding-like texture contours to your face like memory foam and envelops it with a burst of moisture. Its intense does of Vitamin E – an amazing antioxidant known to slow down cell aging – was extremely hydrating. Though I don't know after a week my cells started to slow down, I did notice that my face was glowier than before. That in and of itself, make this super, amazingly worth it. BUY here, $27