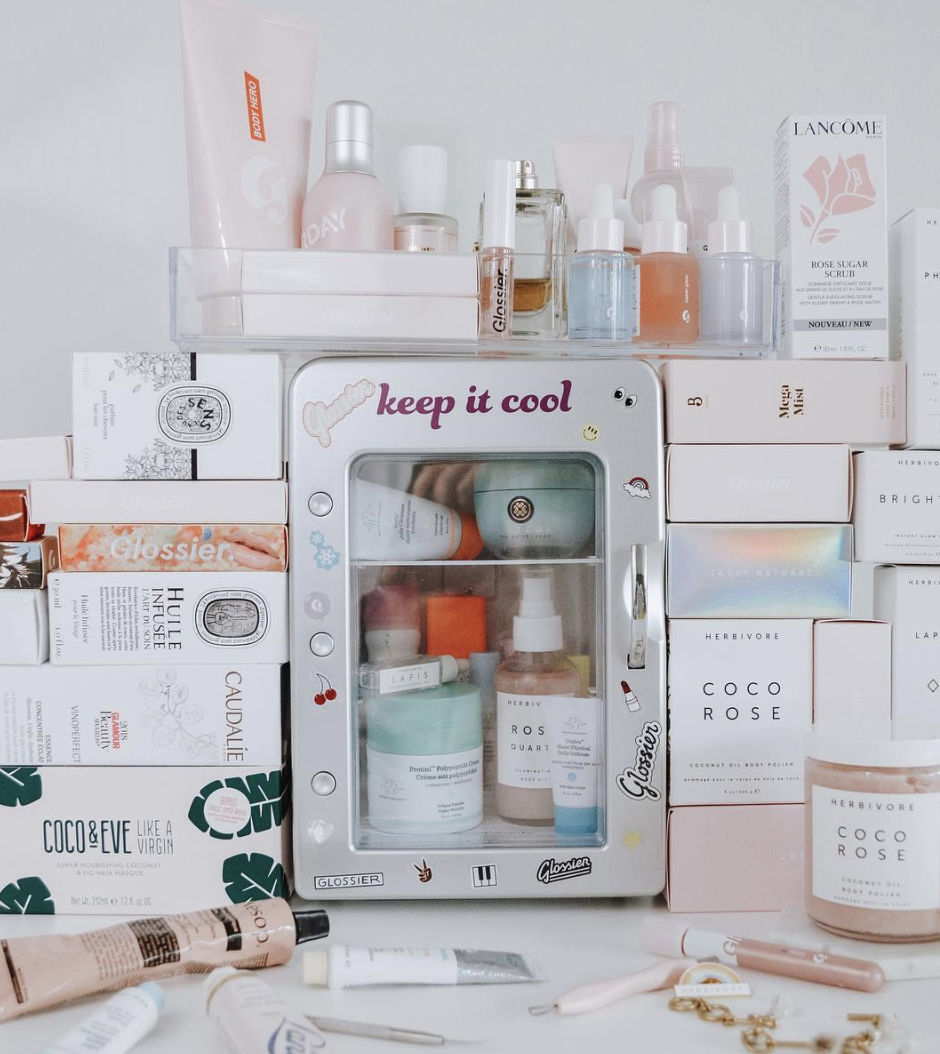 Macy's hasn't been known for its cutting edge in cosmetics.
In fact, for years, America's retailer has been slowly figuring out its own overall identity and how it fits into the general retail landscape. Far from its luxury counterpart like Bergdorf Goodman, its cool rival, Barney's, or even the mid-tier retailer like Bloomingdales, Macy's has, in the past few years, been left in a sort of identity crisis. Who was it catering to? Who were its customers? Who are its super fans?
SEE ALSO: Hi! Meet our editors at large!
This identity crisis has led to a bleeding business. In the past year, Macy's has closed close to 100 of its retailers across the country. Though it certainly is downsizing, it's also investing heavily in one of its once least sexy of businesses: beauty. In fact, Macy's is now betting big on the beauty sphere, having acquired Blue Mercury, while hiring close to 1,000 new beauty advisors and announcing a new monthly $15 beauty box. And it might just be working.
This, of course, aligns with the recent trend of businesses fiercely battling to become retail's Beauty Queen. In a world capitalized by Sephora and Ulta, retailers are now trying to play catch up, attempting to get at least a small sliver of beauty pie by enticing consumers. To do so, retailers are upgrading in big ways.
Recently, Saks Fifth Avenue, gave its beauty floor a complete makeover, complete with shop-in-shops, complete with facial rooms. Bloomingdales now has its "clean beauty" section called Well Chemist, while J.C. Penneys offers Sephoras in its retail stores. Drugstores like CVS are attempting to cash in on this beauty craze, having offered Korean beauty, as well as recently investing in e-commerce site Birchbox to create in shop experiences.
That leaves Macy's with quite an uphill battle. Recently, the retailer has hired fresh new perspectives to revamp its offerings. The plans seem to be ambitious – almost impossible. But the heritage retailer is up for the challenge.
"Macy's is continuously focusing on great brands and outstanding service," says Nata Dvir, general business manager, beauty and fragrances at Macy's, to Very Good Light. "You can expect to see us talking about beauty trends – and even setting them!"
Recently, the brand created a campaign to revamp its image and created social media buzz in a clever fashion. The initiative surrounded its new Keep It Cool Skincare Fridge, a mini refrigerator for skincare, now sold on macys.com. Very Good Light was even sent one of these coolers, one complete with a "grocery bag" with food-themed beauty products, grocery list, set of stickers, notepad, marker and a faux Macy's receipt, to boot.
"The beauty fridge is an important new product because Macy's customers love skincare!" Nata explains to us. And why a beauty lover needs this other than to tout on their Instagram feeds? "When you store your products in a fridge, their effectiveness and potency may be enhanced. Products that are chilled can help reduce the appearance of puffiness and inflammation."
These products include: Mario Badescu's Seaweed Night Cream, Kiehl's Creamy Eye Treatment with Avocado, Korres Greek Yoghurt Smoothie Priming Moisturizer, among others.
The idea is pretty impressive and one that certainly received social media buzz.
"When I first started in this role about a year ago, I was looking at all the great products we carry and wanted to make sure beauty enthusiasts know it too," says Nata. "I was sitting with my awesome team and we came up with the idea to create an influencer box that was compelling enough to actually open. We know influencers get a ton of packages, and we wanted to stand out. The beauty fridge did just that!"
Certainly, it was an out-of-the-box idea, one that seems to have changed perceptions of consumers when it comes to Macy's. I, personally, have to admit that before receiving something from Macy's, the retailer was hardly at the top of mind when thinking about beauty. But after, I've suddenly had a new perception of how Macy's is trying hard in its rebranding.
And it might be working. The brand already offers some of the hottest brands of the moment including: Tarte, It Cosmetics, Sunday Riley, including popular mainstays including SK-II, Peter Thomas Roth and Mario Badescu. It's also dipping its toes in K-Beauty, though it currently only offers Tony Moly. Though it's not there yet at Sephora levels, it's cool to see that the retailer is trying.
If the refrigerator is one of the firsts of exciting new launches, well, sign us up! We'll definitely shopping beauty at Macy's.