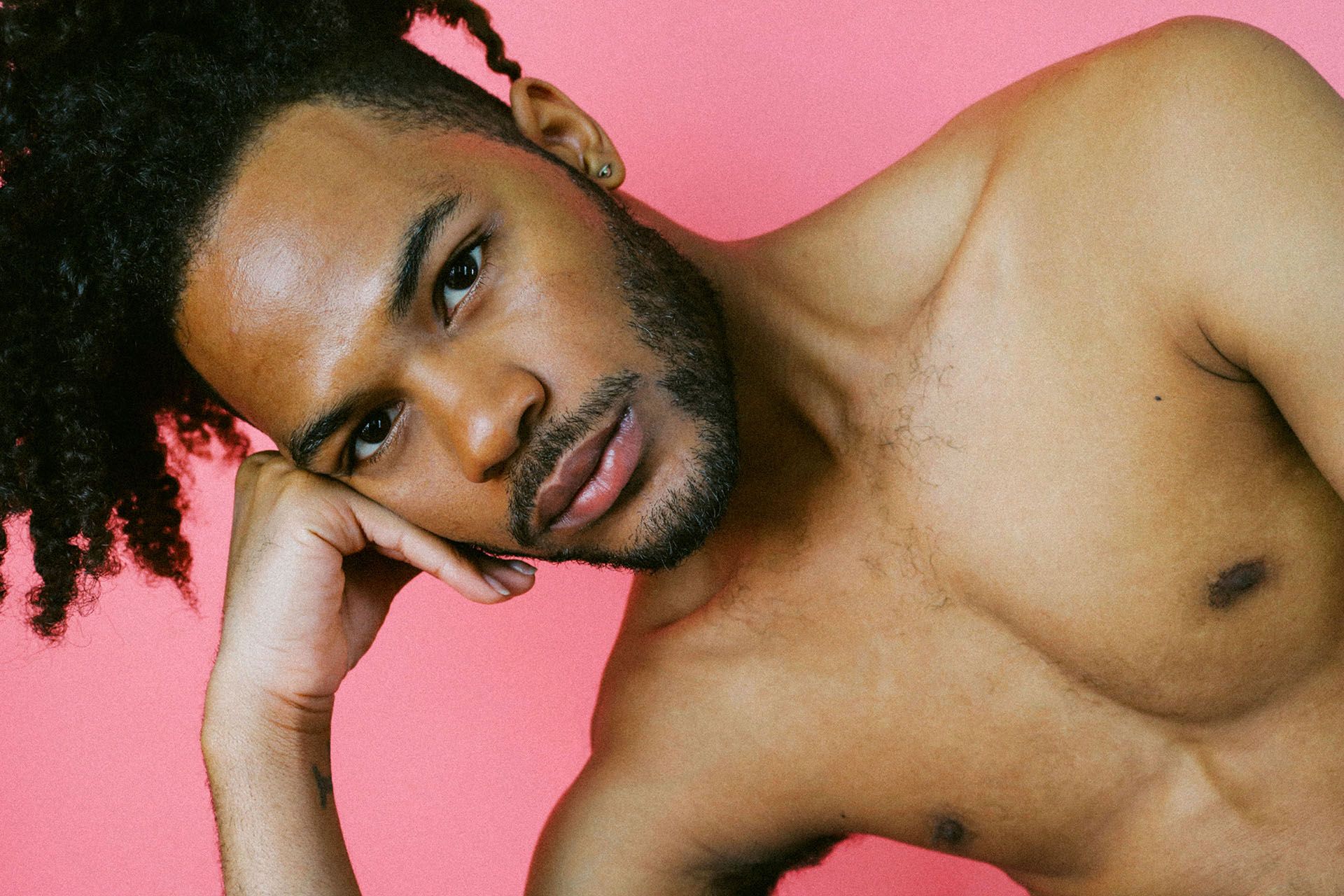 I first heard about the Korean beauty craze a few years ago, but as a black man with medium brown skin, I was reluctant to try.
Not once did I come across someone who looked remotely close to me in the ads of the most sought-after K-beauty products, which caused me to wonder if this Eastern skincare regimen was safe to use on my melanin-rich skin.
SEE ALSO: A list of every skincare product I love
I was also concerned when I came across terms such as "whitening." I love my complexion and was nervous that such products contained bleaching agents that might strip pigmentation from my skin. After doing researching, I realized it was more of a translation error. "Whitening" actually meant "brightening." Whew.
Not to mention the confusion around products I had never heard of including: mists, essences, emulsions etc. This was all too mind boggling since my usual routine encompassed all but a steamy washcloth and any cheap moisturizer I could find at the local pharmacy.
However, after much research and experimentation, I've found that surprisingly, black men were not excluded from this global beauty phenomenon. Not only did K-beauty promise a healthy, dewy face, but it also helps your melanin glow even brighter without breaking the bank.
Here are my findings as a man of color exploring K-beauty.
First of all, most Korean skincare lines have products formulated based on your specific skin type, so understanding your (oily, combination, dry, normal) is key to making sure your regimen is effective.
Next, don't be afraid of the infamous multi-steps, many Koreans use up to 10 or more different products on their face at a time. I found that although it can be beneficial, it isn't exactly necessary for everyone, especially all at once. Again, it's all about making your regimen specific to your needs.
My current favorite k-beauty products and why they might work for you.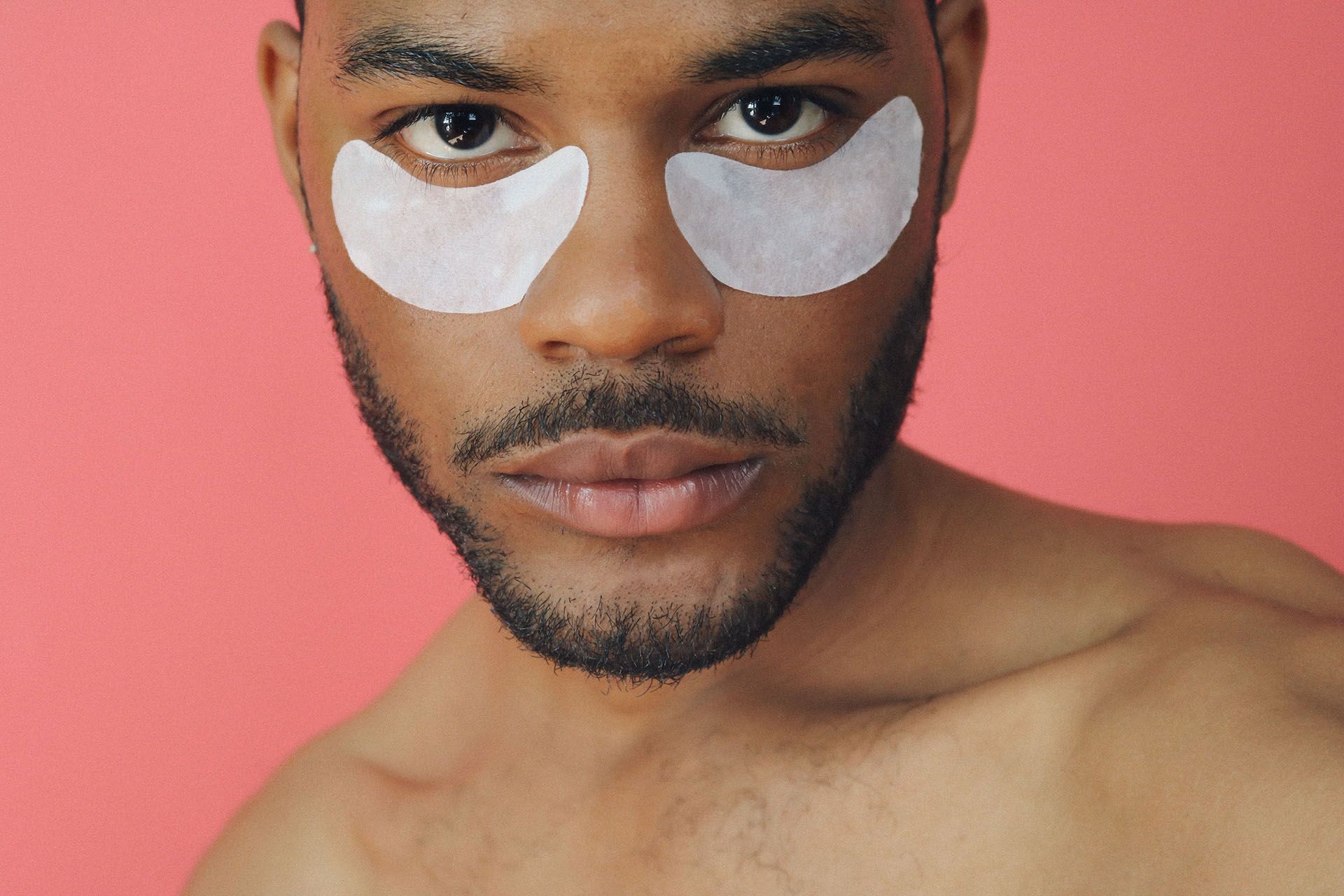 CLEANSING with COSRX Low pH Good Morning Gel Cleanser
While many cleansers leave your face feeling tight and dry, this product actually protects the skin's natural moisture barrier while removing dirt and oil and doesn't strip the skin. Antibacterial tea tree oil prevents blemishes while BHAs exfoliate and soften skin with a balanced formula.  This is one of my go-to's since I like to keep it simple during my cleansing step, it's ideal for all skin types with a mild effective formula that leaves skin clear and glowing. BUY HERE
, $11
TONER with Klair's supple preparation toner
A toner is the first step in hydrating your skin. Since every skin type and complexion needs moisture, this is a step that should never be skipped. Toning also helps to restore the skin's pH balance and pick up any residue your cleanser may have left behind.
My current favorite is Klair's Supple Preparation Formula (there's something so satisfying about applying this product). It works well for all skin types and is extremely hydrating. Although it's thicker in texture than your average toner it absorbs really quickly into the skin and really does leave your face 'supple' and ready for the next step. BUY HERE
, $11
EXFOLIATION with Klair's Gentle Black Sugar Facial Polish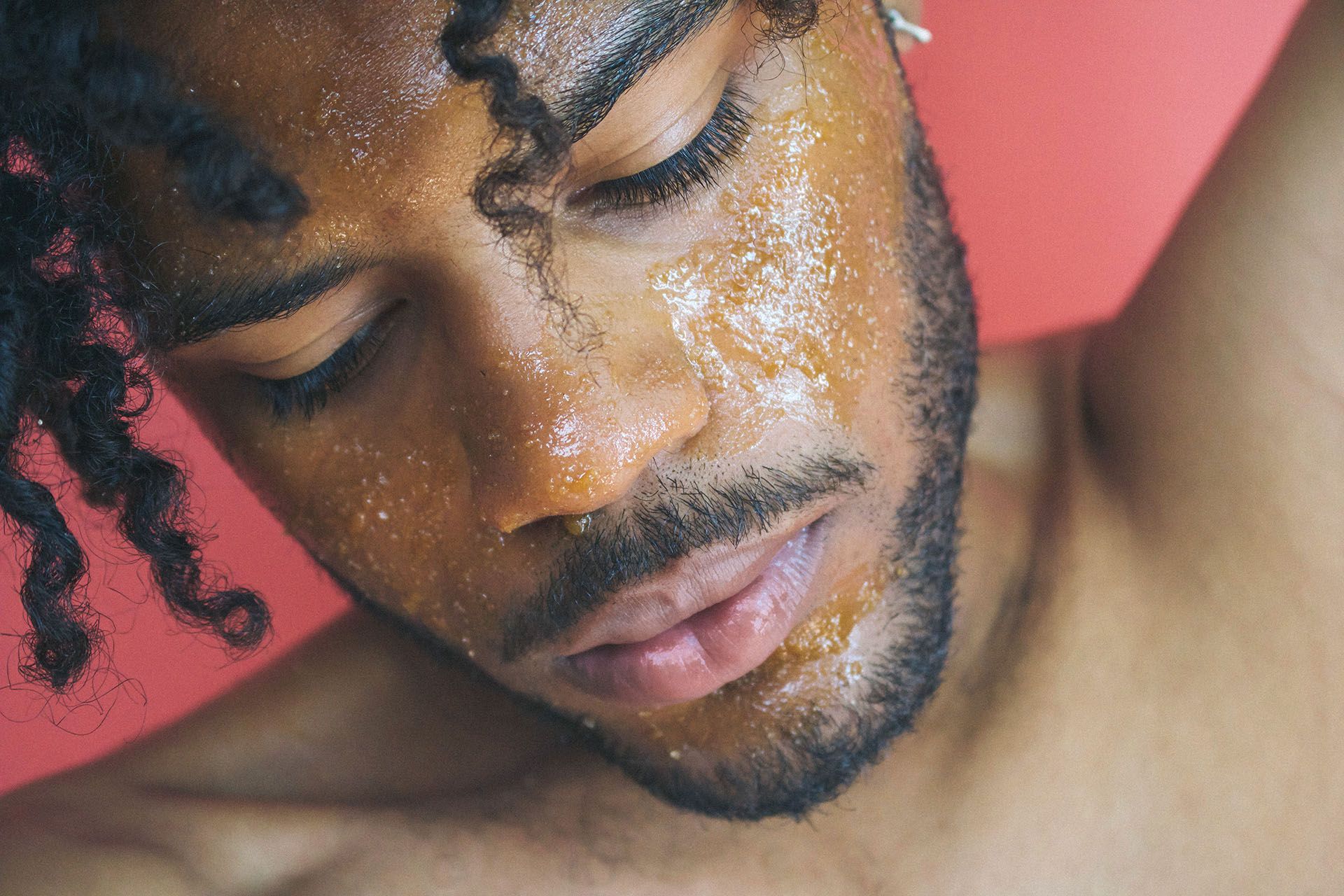 A darker complexion means that your epidermis contains more melanin, the pigmentation that determines skin color. It means you've probably experienced hyperpigmentation (AKA dark spots) at some point.
Regularly exfoliating helps to fade the appearance of dark spots because it polishes off the top layer of dead skin cells to reveal healthy new skin that looks fresh and smooth. A natural exfoliator used one to three times per week will help get rid of dead skin cells, makes your skin super soft, and helps fade any discoloration on the skin.
I use Klair's Gentle Black Sugar Scrub two times a week. This scrub is ideal for individuals with sensitive skin as its main ingredient are black sugar, shea butter, and jojoba oil. BUY HERE
, $23
SHEET MASKS with Too Cool For School hydrating mask
I used to think sheet masks were for little girls and pretentious old women. That was before I started using them. Sheet masks are a great pick-me-up for your skin! You can pop on one of these paper-thin masks for 15-20 minutes to basically give yourself an at-home facial. There's a mask for practically every skin concern imaginable, such as brightening or anti-aging. And they come packed with powerful ingredients, like vitamins E, A, and C, which are soaked right into the skin. Since sheet masks give your skin an extra boost of hydration, you can use them one to three times a week for an instant #glowup.
My favorite is the Too Cool For School Egg Cream Mask in Hydration, drenched in egg extracts, coconut water and botanical extracts it delivers ultimate hydration, nourishment, and brightening benefits. BUY HERE
, 6 for $20
ESSENCE with CosRX Snail 96 Mucin Power Serum
Essences/serums are the ultimate form of hydration and pack a powerful punch — they are essentially concentrated versions of moisturizers that are used directly after toning. They're also the heart and soul of Korean beauty. I love using essences because of how well your skin drinks it up and the many benefits. Just like with all Korean products, there's an essence for nearly every skin concern such as aging, dryness, acne, or dark spots.
At first, the idea of putting anything snail on my face sounded totally bizarre but I'm so glad I discovered Cosrx Snail 96 Mucin Power Essence! The glycolic acid in snail mucin is said to help your cells produce collagen and elastin, which even out skin tone and smooth its surface. Despite its slimy stickiness, it absorbs quickly into the skin leaving it plump, supple and ready for your moisturizer. A little bit goes a long way.
PS: no snails are harmed in the making of this product. BUY HERE
, $28
MOISTURIZE with Huxley More Than Moist Cream: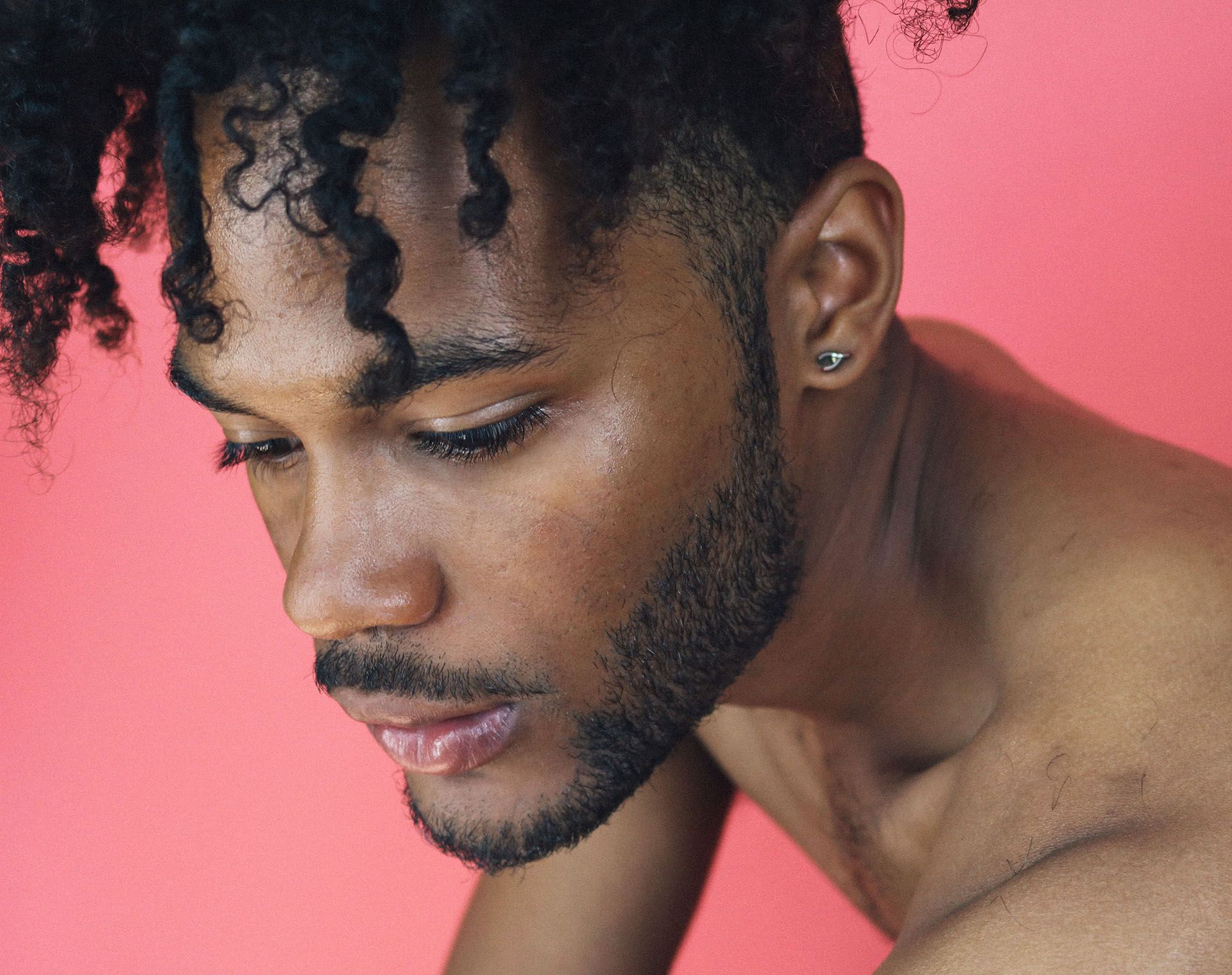 This step is one that almost everyone is familiar with. After your face is clean and soft, you'll want to use your favorite moisturizer. Finding a moisturizer that leaves my skin feeling hydrated but not greasy has been challenging, but I've finally found one.
Huxley More Than Moist Cream contains prickly pear seed oil which is packed with antioxidants and vitamin E. Vitamin E is perfect for men with darker complexions because it helps reduce scaling and roughness (AKA ashiness) while antioxidants work to protect the skin from free radicals. I love the rich and butter-like texture, it doesn't leave the skin feeling too oily but rather a soft matte. Another thing worth mentioning is the smell—it's clean, light and refreshing. BUY HERE
, $29.79
SUNSCREEN with Klavuu Prestige Red Pearlsation UV Protection
Sunscreen is not just for white people. It has changed my life. No matter how dark or light your skin is, it's imperative to wear sunscreen daily. Not only can the sun prematurely age your skin by breaking down elastin, but it can also cause dark spots. For me, it took a lot of experimenting before finding a sunscreen I actually liked and didn't leave a white sticky thick residue.
Klaavu Prestige Red Pearlsation UV Protection City Defencer actually applies sheer and is super lightweight, its SPF50+ and absorbs very well into the skin, no white residue! This is by far my favorite sunscreen ever. It works well with other skincare products and is almost like putting on another moisturizer which never hurts.
Although I was reluctant to venture into the world of K-beauty, it has changed not only my skin but the way I feel about myself #BLACKBOYJOY.  In the end, our skin is the largest organ our bodies have and will have to carry us for the rest of our lives, so taking a few extra steps to protect it can and will go a very long way. BUY HERE
, $44.80
AND THAT'S A WRAP! Now go off and GLOW!
Fritz Von Eric is a writer, visual artist and glow expert living and working in LA, whose passionate about bringing men's beauty and wellness you to the forefront. Follow him @fritzvon