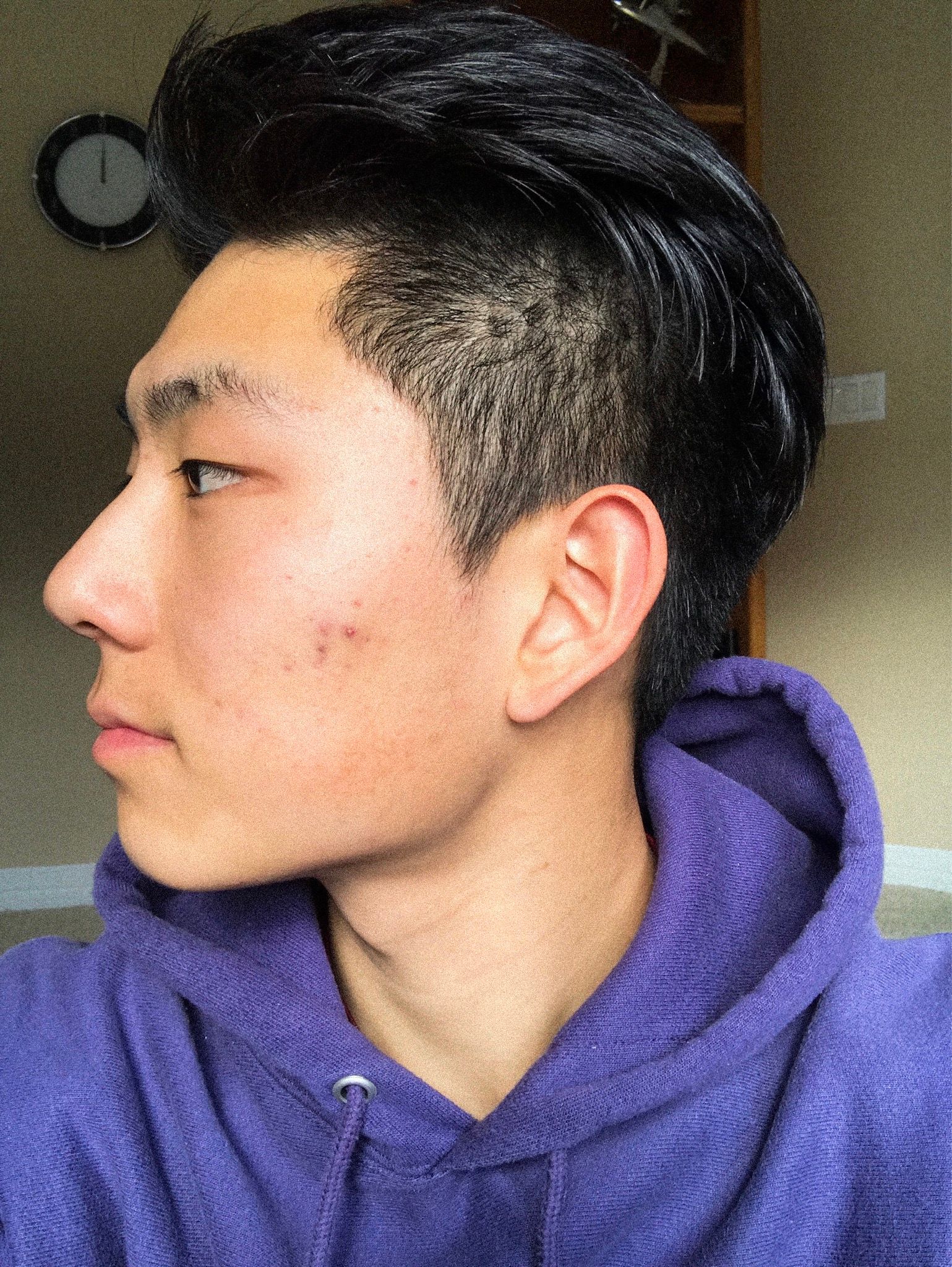 Why TF is my skin freaking out?
For this reason, I've been investing in my skincare for the past couple of months, buying items suggested by this very website. And so, when I heard about a new acne brand called 31st State, an all-natural acne brand, I jumped at the chance to try it out.
SEE ALSO: 'Love, Simon's' Clark Moore is the definition of 'black hair magic'
As the story goes, the brand was created by Stephanie Capuano, a mom who couldn't find "cool" products that her boys would actually use. When her teenage sons started having skin problems, Stephanie did what all mothers would do: Googled 'teenage skin care.' After being frustrated at her findings and not finding anything that was free of harsh chemicals, she started a natural brand. The name, 31st State, refers to California, the actual thirty-first state in the country. Hence, the packaging, social media, etc. all promote that easy, laid-back California vibe.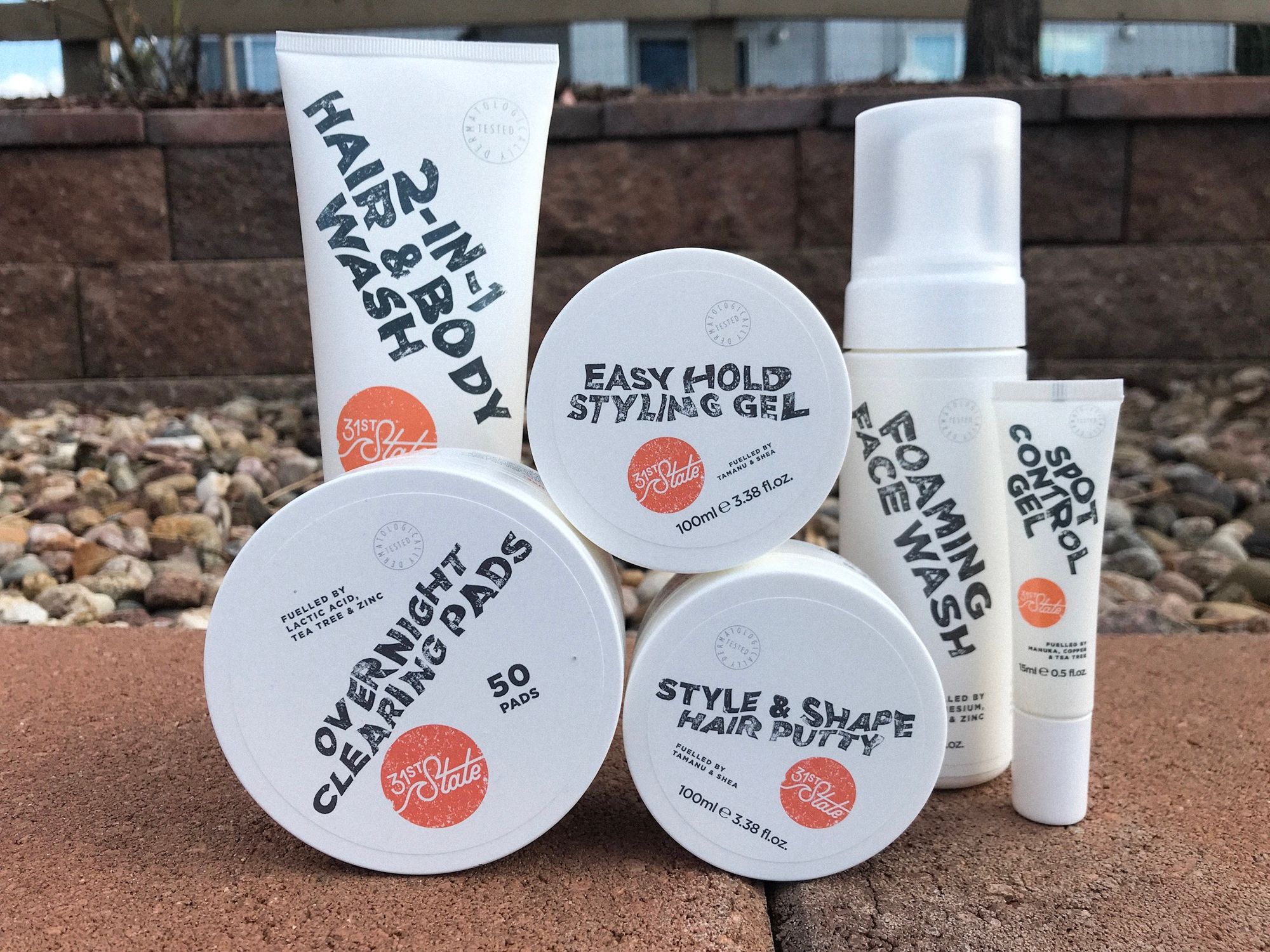 The prices range from $11.50 for a gel, to $26 for facial clearing pads. Each comes in non-offensive white packaging with orange and black fonts.
I felt 31st State is a good introductory step into hair and skin care products. With straight forward directions, it was clear for me to know how and what to use after each product. What separates this brand from the rest are the all-natural vegan ingredients including: copper, zinc, and magnesium. I also like the additive of Tea Tree oil, which is a natural ingredient to fight blemishes. These products are also vegan and are cruelty-free.
To be honest, when I first received these products I thought to myself that it would probably be a hassle to go through all of them. But the products are pretty straightforward and after a week, it became really easy to stick to.
Face products
Out of all the 31st State products the Foaming Face Wash ($21) and the Overnight Clearing Pads  were my favorites. The Foaming Face Wash was very subtle and left my skin feeling less oily and took away shine. I didn't think it was too soapy or slick like a lot of cleansers out there. And with the correct amount of usage, my face felt clean without being stripped of its natural oils. The fragrance is quite similar to all the other products. It's slightly musky but not as rich as drugstore brands like AXE.
I was pretty excited to try the Overnight Clearing Pads as I've never tried any pre-soaked pads before. I thought it was pretty great at what it does, which is unclog your pores and treat it at the same times. It has manuka to reduce oiliness and lactic acid to help with exfoliation. I knew it was really working when at times I could see the dirt come off my face and onto the pad. It was very satisfying, leaving my skin feeling fresh and smooth.
Not all products were effective though. When I used the Gel Spot Control ($21) I started breaking out and strangely, continued use made my trouble spots get worse. I'm not sure why this was, but I had to stop using it completely.
Hair products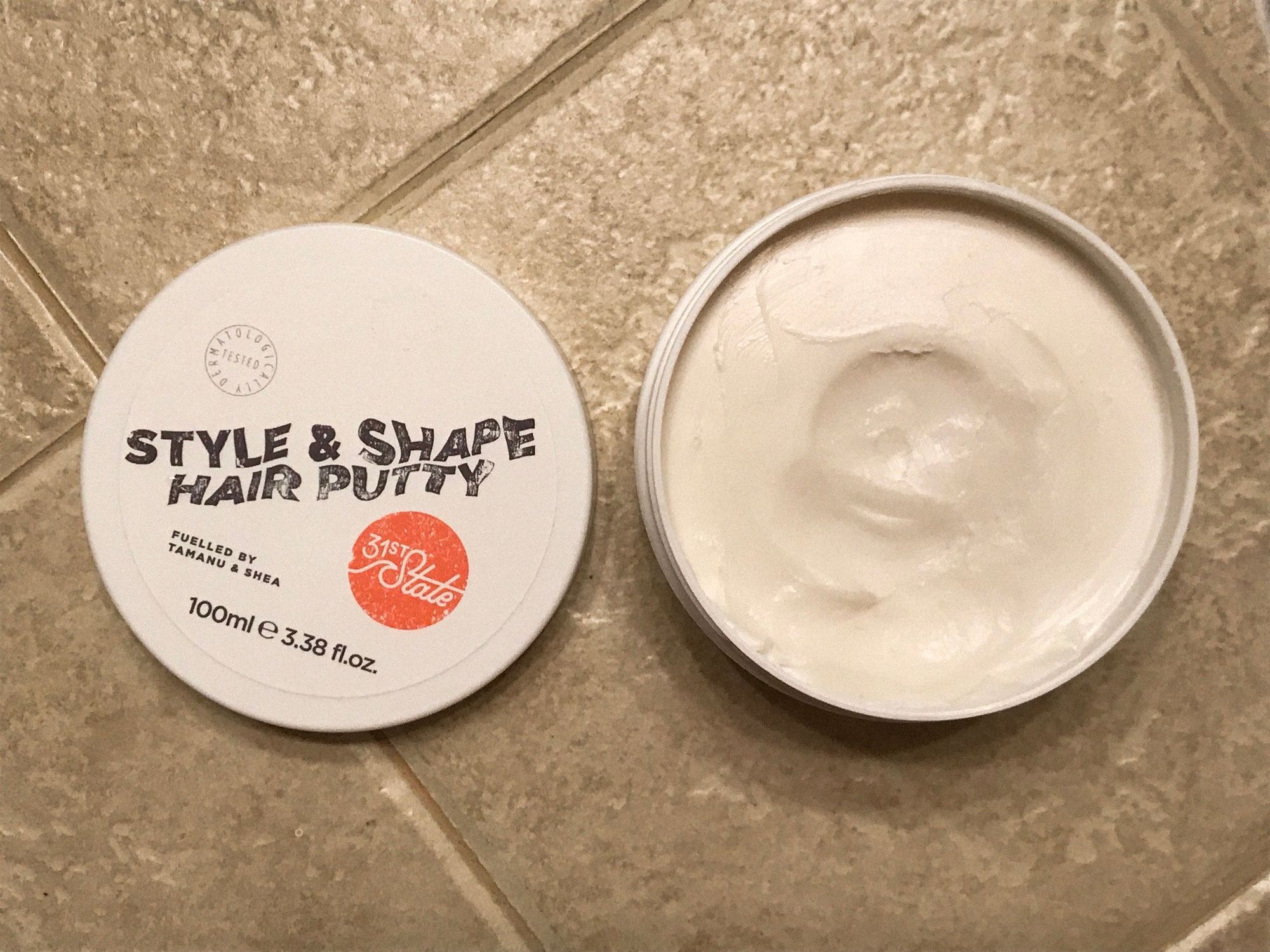 When it comes to the brand's hair products, I definitely preferred the Style and Shape Hair Putty ($14.50) over the Easy Hold Styling Gel. As a person from a Korean background, the former held my thick hair together better. The putty is not necessarily a wax nor a paste, but I'd say it's something in between. It doesn't have that strong of a hold, as I had to reapply throughout the day, but I'd say it gets the job done.
When I applied the gel and putty it did leave "flakes" which I'm very picky about. However, both are easy to apply as well as easy to wash off which is very convenient. They both contain Shea Butter and Tamanu Oil, which are supposed to protect your hair from UV rays and help with texture which other brands do not emphasis. And both have similar smells – not too musky and fresh enough for the upcoming warmer months.
Final thoughts
Overall, the brand isn't the best of products I've ever tried. But I do think it's a great starter kit for young teenage guys. This brand uses natural ingredients which are not harmful to your skin or hair all for a reasonable price. Something I'll be looking forward to is a 31st State moisturizer or some kind of lotion in the future. Perhaps a modification to it's fragrance – something fresh and clean rather than musky would be ideal – but that's a personal preference of mine. All in all, it's a good start to a vegan brand that's conscious of ingredients as it is effectiveness. Did I end up clearing my blemishes after a few weeks? No. But did I adopt a better regimen thanks to these products? Probably. And that in and of itself, is pretty good.