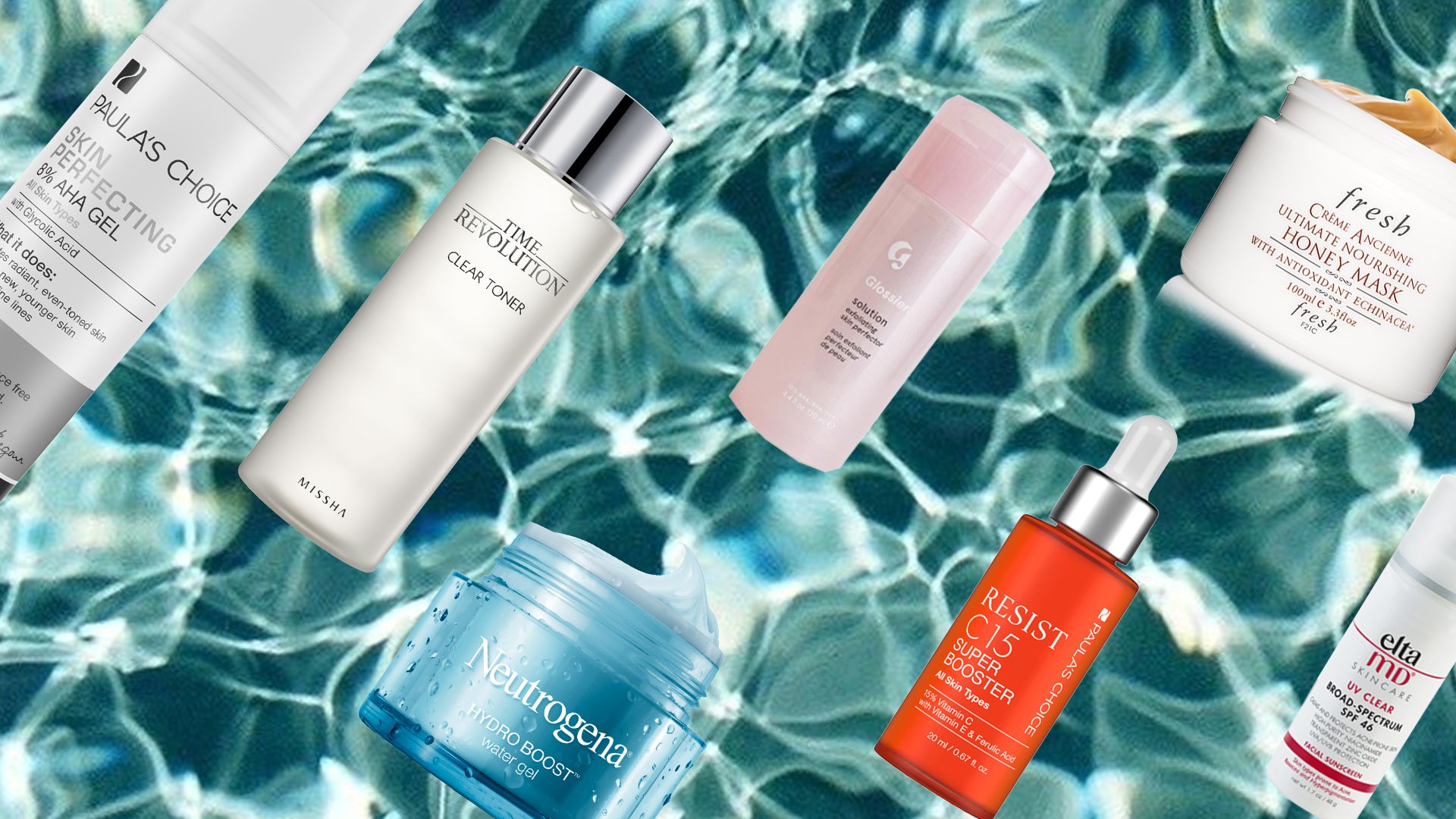 Hey guys,
It's David, editor here at Very Good Light. Being an editor means that I'm always testing new products and, a lot of the time, pissing off my skin. It's going through cystic acne now (Hi, angry lil' bumps), which is literally the worst thing ever, but also kinda cool because then I can test products that effectively treat it. Yes, it's masochistic. Yes, it's counterproductive at times to want blemishes to try to then treat them, but such is the life cycle the beauty gods chose for me.
After having dozens upon dozens of people slide into my DMs, my friends Facebook messaging me (like, that's still a thing??), and others blowing up my phone asking about what I'm ~loving~ this month, I decided to publish a post to make things easier. I've outlined a list of the best products that I've tested for a minimum of 6 weeks and that I absolutely stand behind. Included are links to Amazon, a neutral e-commerce platform I feel isn't helping sales for anyone in particular. And if not found on Amazon, other links. Full disclosure: Very Good Light receives a very small portion of Amazon link sales (like, teeny),
In any case, these are definitely my favorite products for April and beyond and confident stand behind each of them. So friends, if you're receiving this here link, it's because I'm too lazy to answer any of your skincare questions and if you still have them, well, wait for a new post next month. Now stop creeping into my DMs – unless it's for genuinely being, well, creepy. Bye!
Cleansers
Klavuu Pure Pearlsation Cleanser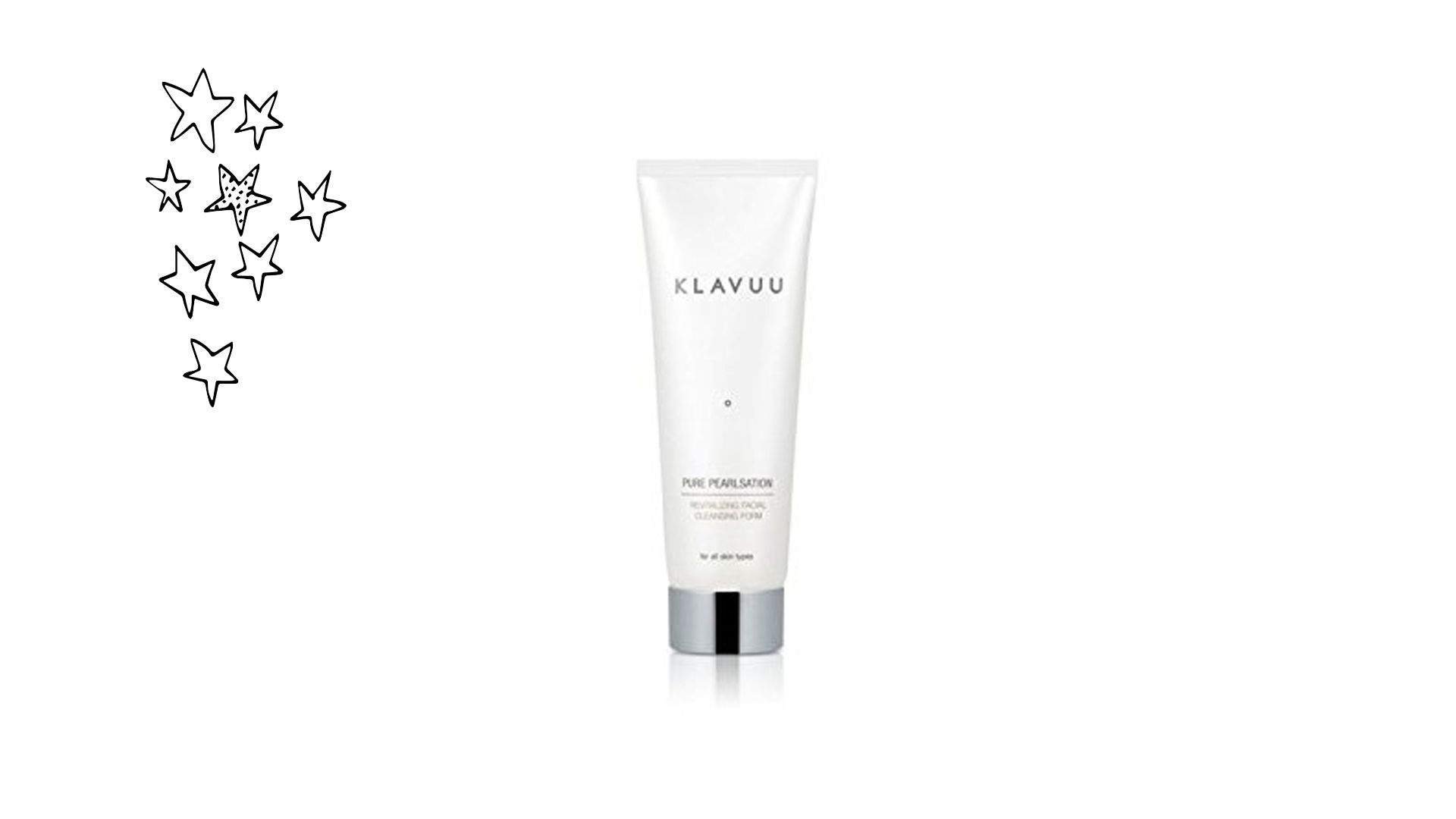 If Ariel from The Little Mermaid had a cleanser, it'd definitely be this one from Klavuu. The Korean brand, which is all about adding pearls into its products, has an entire product line based on the ocean. And it's completely worthy of your time. We've already named this product the best cleanser of 2017 and I still stand by it. The luxurious foaming cleanser is deliciously frothy and does a great job at cleansing out dirt and grime from the day while giving you a glow afterward. I hate cleansers that leave you dry and this one's been giving me some added dew before my toner or essences. Made from over 30 natural plant extracts, it also have seaweed, algae and yes, pearls, to make your cleansing experience nothing less than magical like you're well, under the sea.
Buy it here, $30
Drunk Elephant Beste No 9 Jelly Cleanser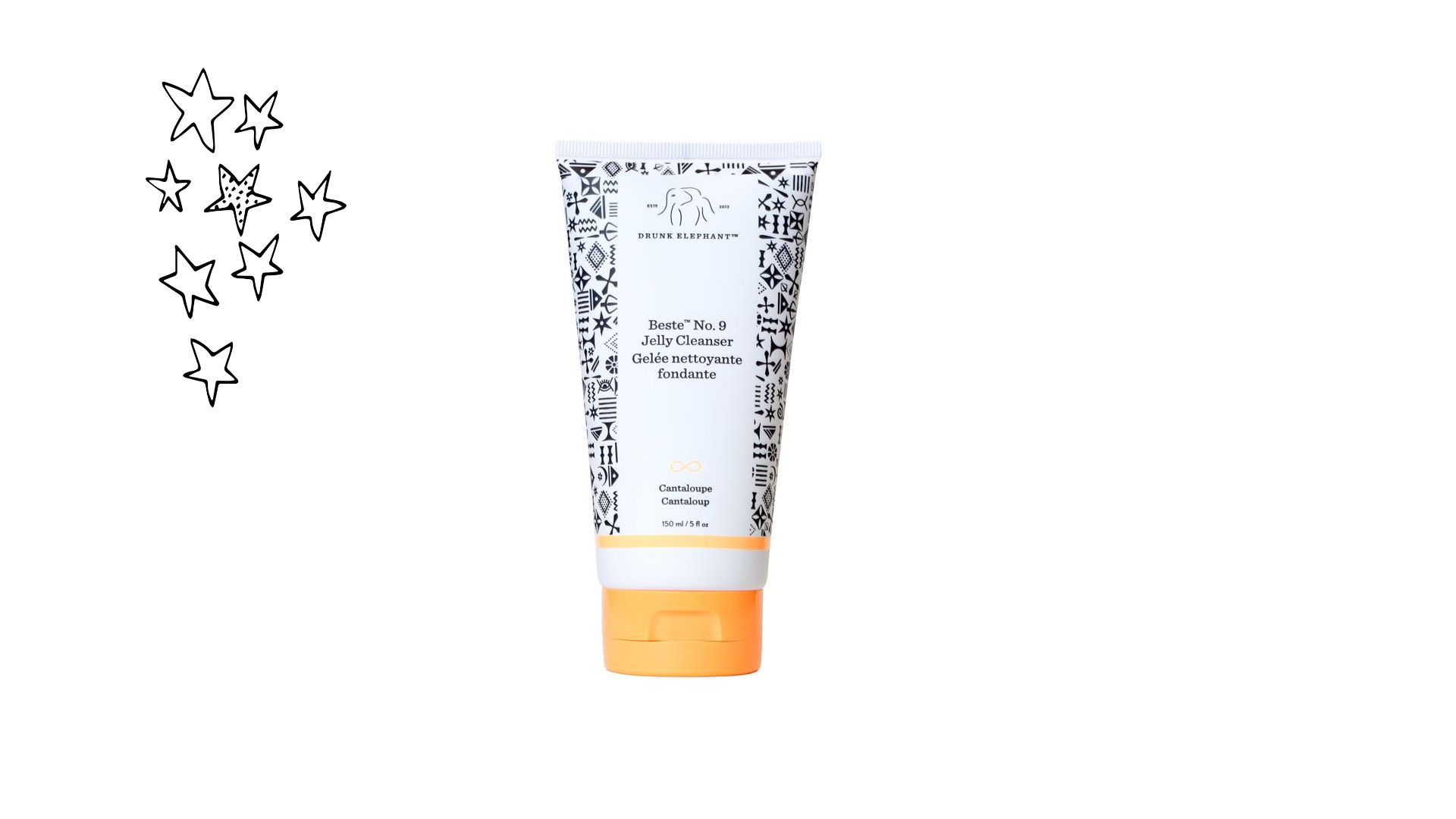 Okay, so Drunk Elephant has the most confusing of names and I refer to them by colors. This one, the Beste (Afrikaan for "best") is basically "orange jelly cleanser" to me. The bottle claimed it removed ~all~ makeup and had the ability to get rid of even the thickest of foundations. Well, I put it to the test and I was behooved. It truly did take everything off and I'm still shook from the experience. Get it, use it, love it.
Buy ithere
, $34
Beauty water
Missha Near Skin pH Balancing Cleansing Water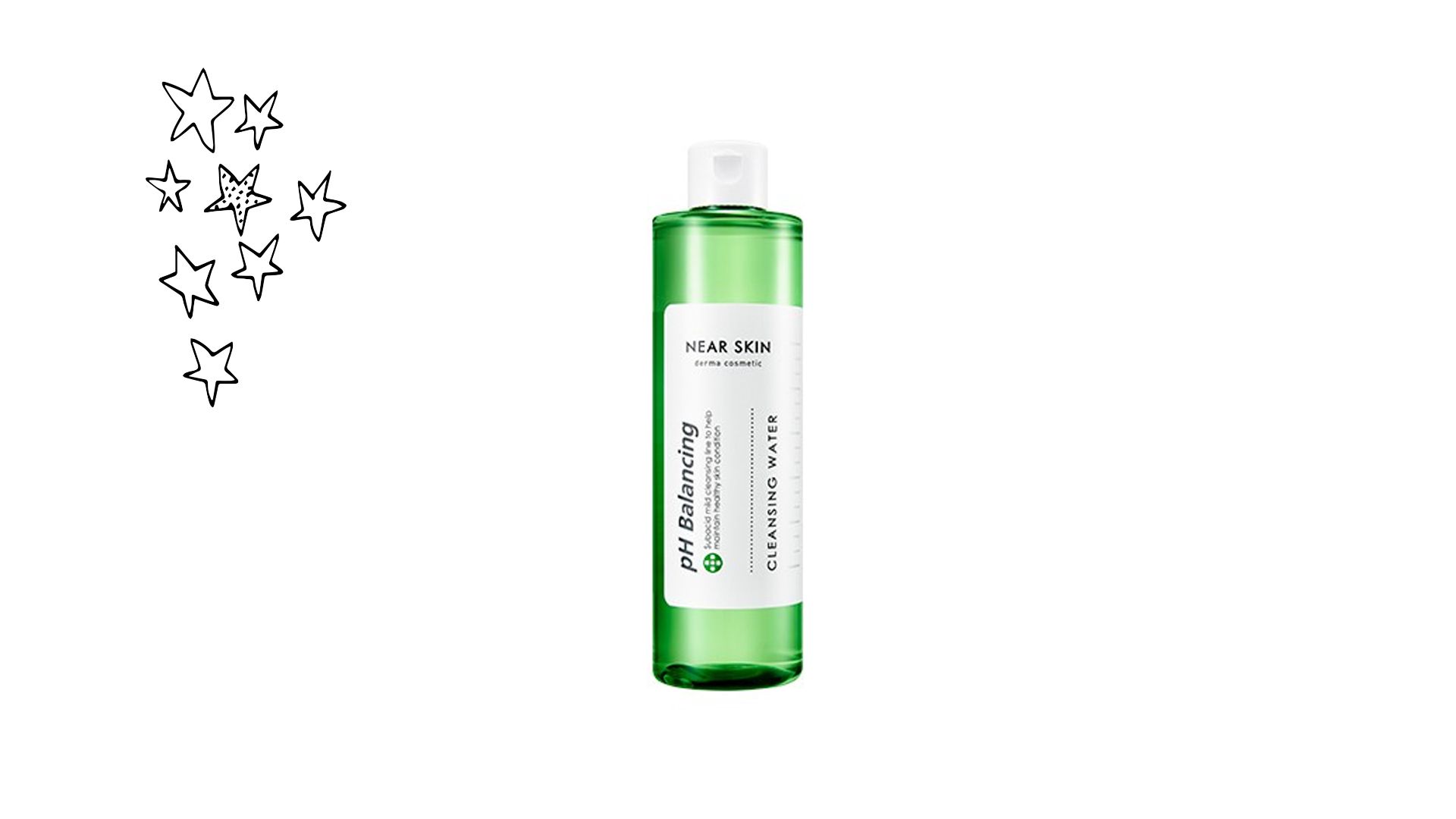 Everyone's obsessed with pH balance. When I walk into any beauty event I'm seeing so many beauty bloggers carrying around pH strips (!!!) to test if products are truly at your skin's slightly acidic state (that's 4.5-5.5). K-beauty brand Missha hit the mark with its Near Skin line of products that bring your skin from an alkalized state back to being acidic. I use this product day and night right after cleansing and before toning. It's transformed me and leaves me squeaky clean without over-drying.
Buy it here
, $20
Exfoliators
Paula's Choice Skin Perfecting 8% AHA Gel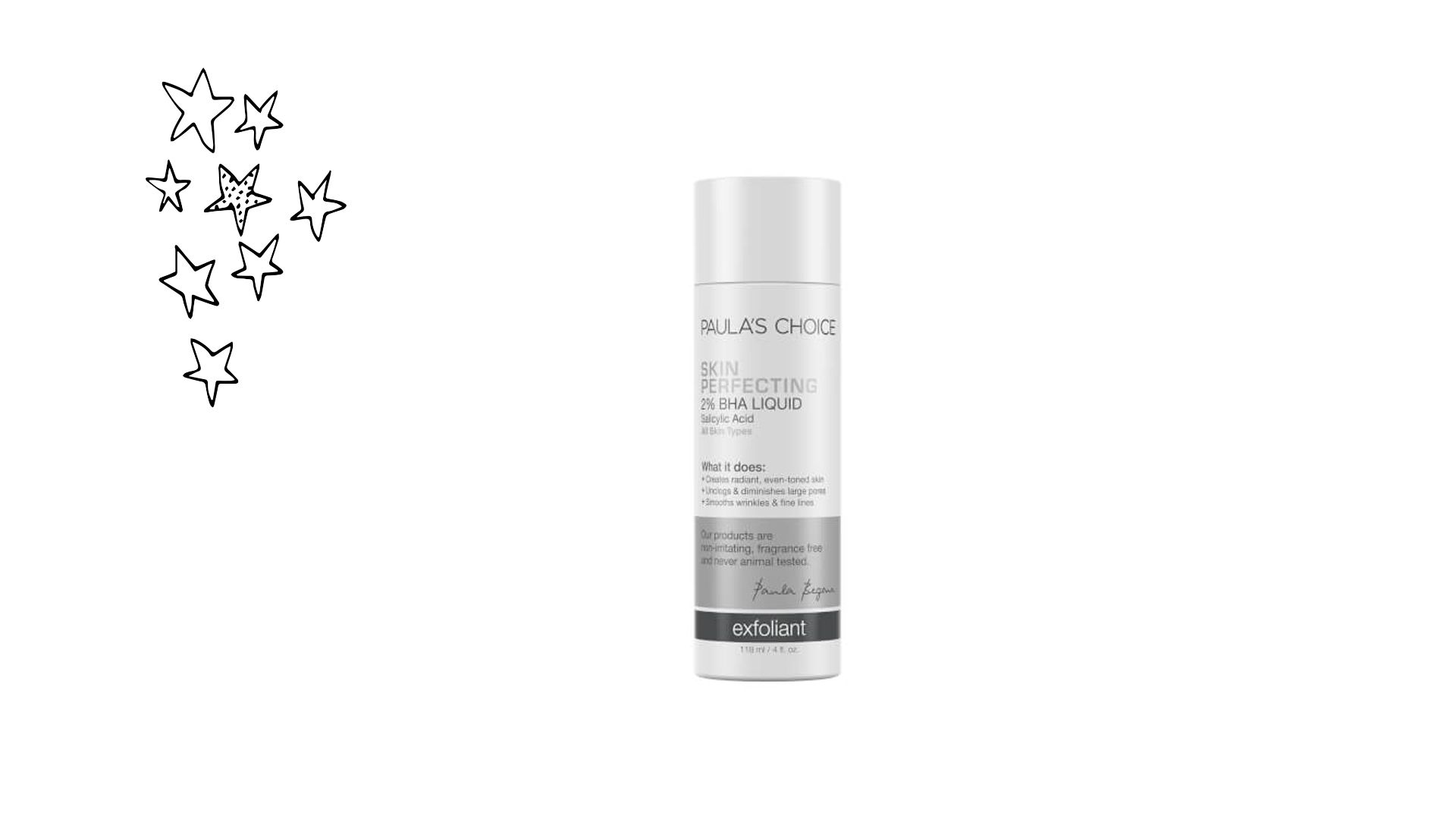 So not the most sexy of products you'll find on Instagram, but Paula's Choice is a cult classic because the brand really does work. I use this skin perfecting AHA gel every other day before bed and will use the BHA the days when I'm not using an AHA. The result is an exfoliated face, one that isn't beet red or burned. It's helped me with blemishes and clogged pores. Honestly, this product isn't for everyone – test it out first because it may be too strong for you.
Buy it here
, $29
Glossier Solution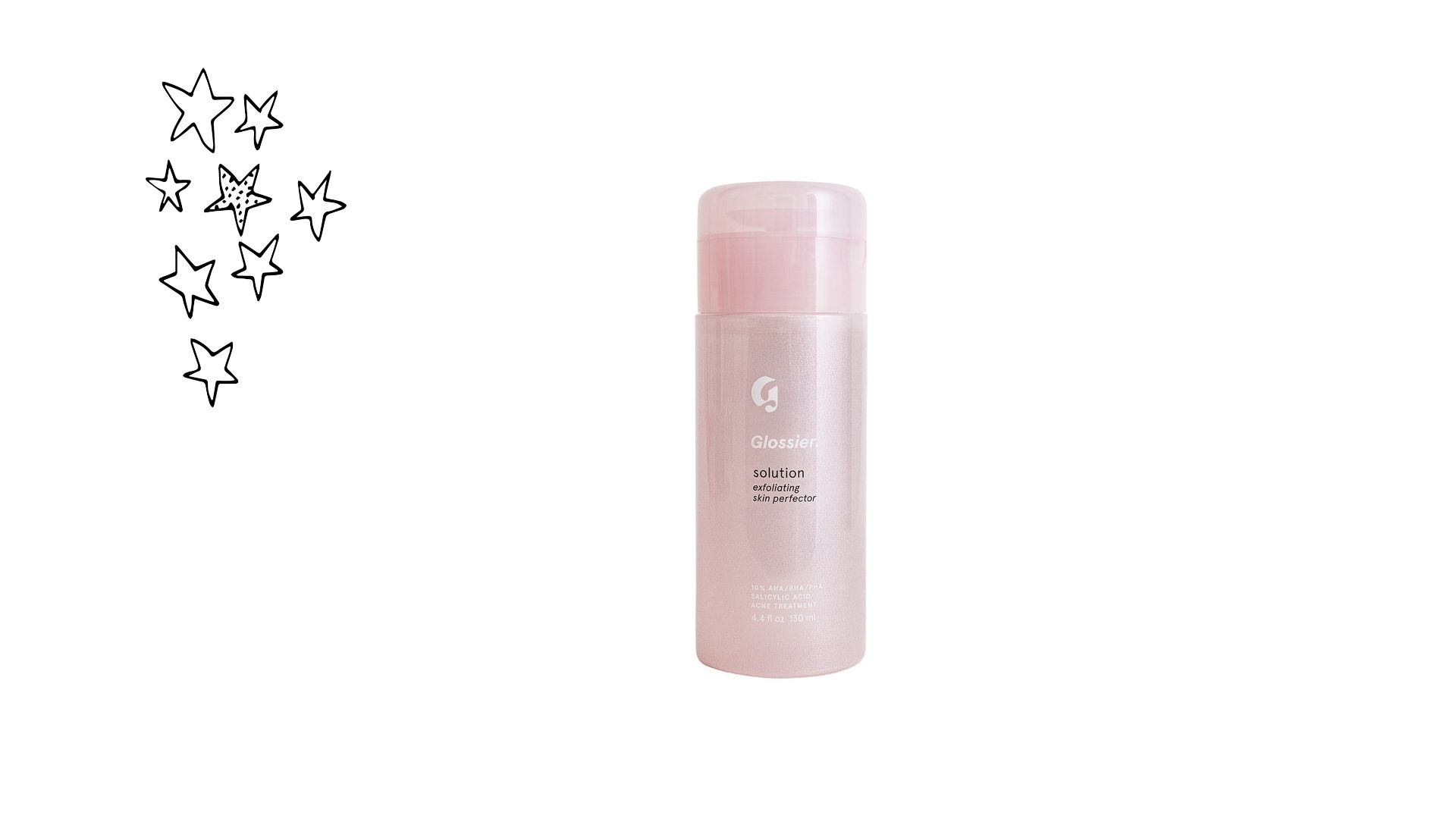 I know skincare people gloss over their eyes when talking about Glossier. The social-first brand is huge because of its cache with cool but I really do like this exfoliator. It's 10% BHA, AHA and PHA (a gentler, friendlier acid). I put it on a cotton pad, pump it out (which isn't my favorite as sometimes the pump is way too strong and the liquid gets ALL over), and swipe over my face. I feel it working and my face feels so much better after using it. I swear by it and swear while using it as precious drips of acid get everywhere. That damn pump!
Buy it here, $
Toners
Dear, Klairs Supple Preparation Toner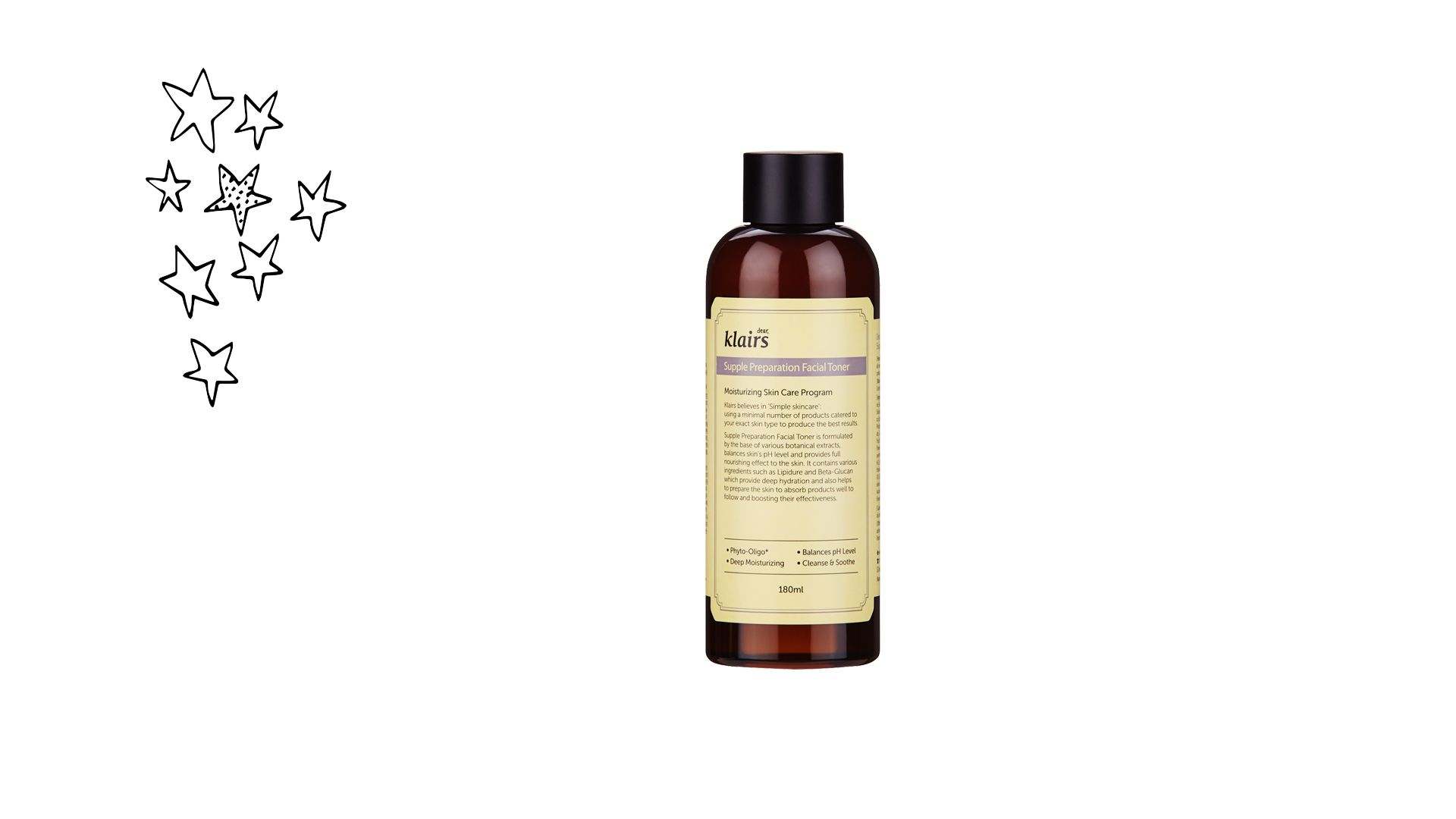 I was introduced to Dear, Klairs on my trip to Seoul by a new friend named Eunni. She happens to be a YouTuber and also an amazingly beautiful soul who moonlights as an employee at Wish Trend. On our first meet up, she gifted me a few Dear, Klairs products. The toner instantly became my favorite. It wasn't like water, but wasn't so thick and viscous but left me feeling soothed, renewed and squeaky clean. I'm now out of it and feel my other toners are subpar to this one.
Buy it here
, $18.50
Essence
Missha Time Revolution The First Treatment Essence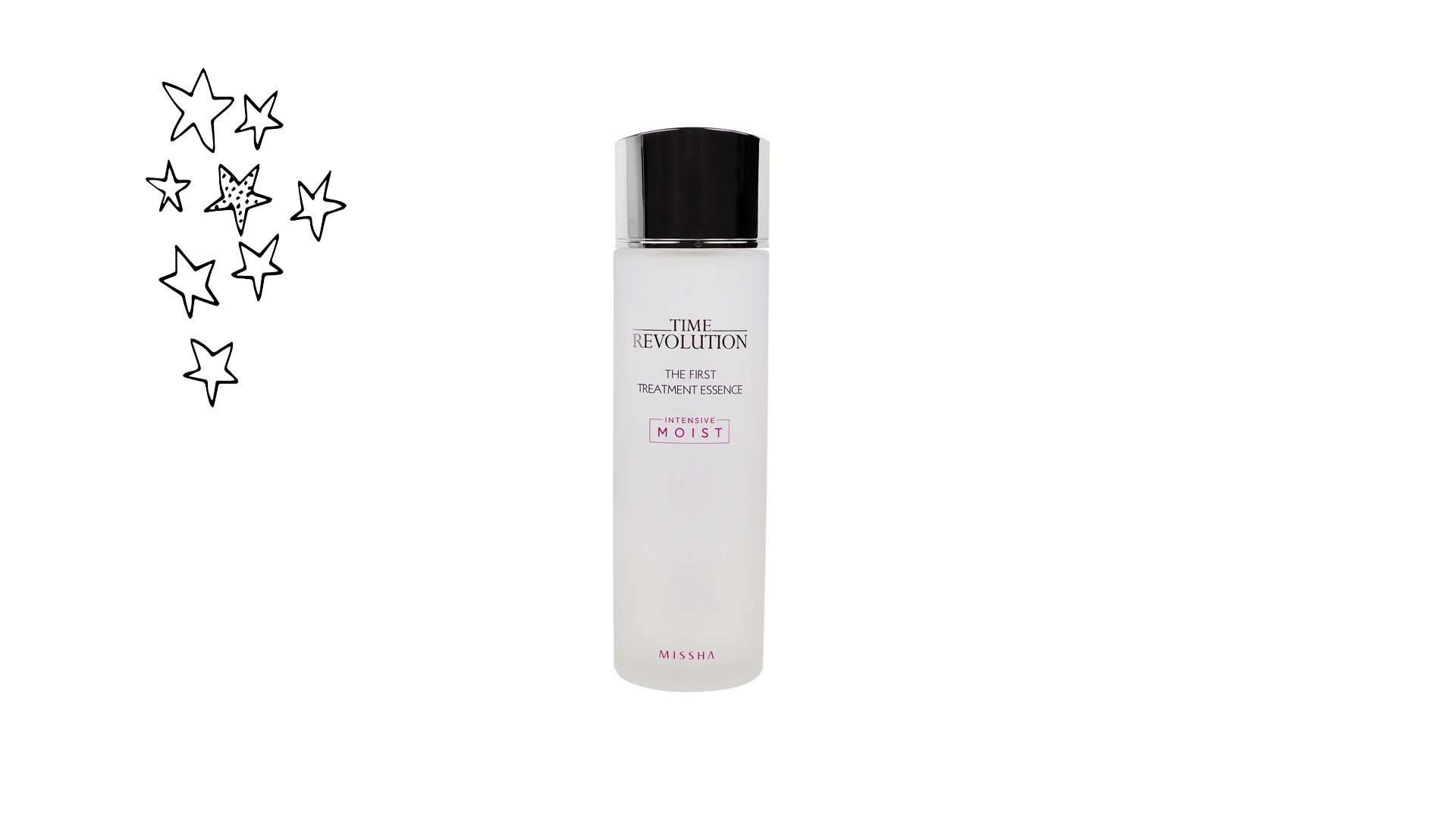 There's a cult following with this one essence because it's actually SK-II's worst nightmare: a dupe. But one that's actually better than the original. I've investigated the virtues of this here but will reiterate that this essence is amazing and one of the only products that I use while testing new ones.
Buy it here
, $22.50
Serums
Dear, Klairs Midnight Youth Activating Drop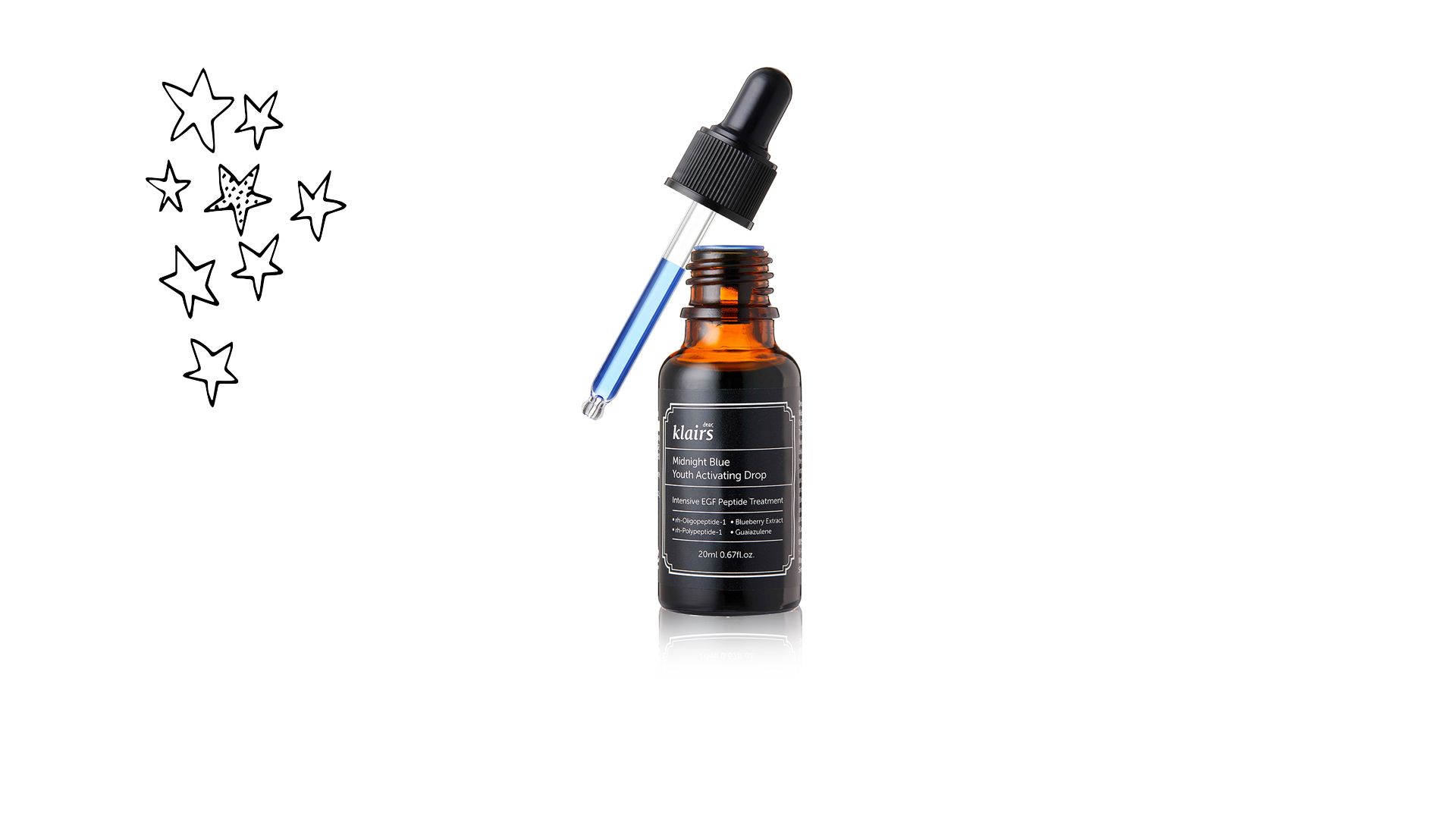 This beautiful serum is magic in a bottle. Its color alone is beautifully blue and full of potent peptides. That is, anti-aging properties that will keep your skin tight, right and bright. It's super water-y so I'll drop it on my face while staring at the ceiling so it doesn't drip off.
Buy it here
, $30
Treatment
Paula's Choice Vitamin C booster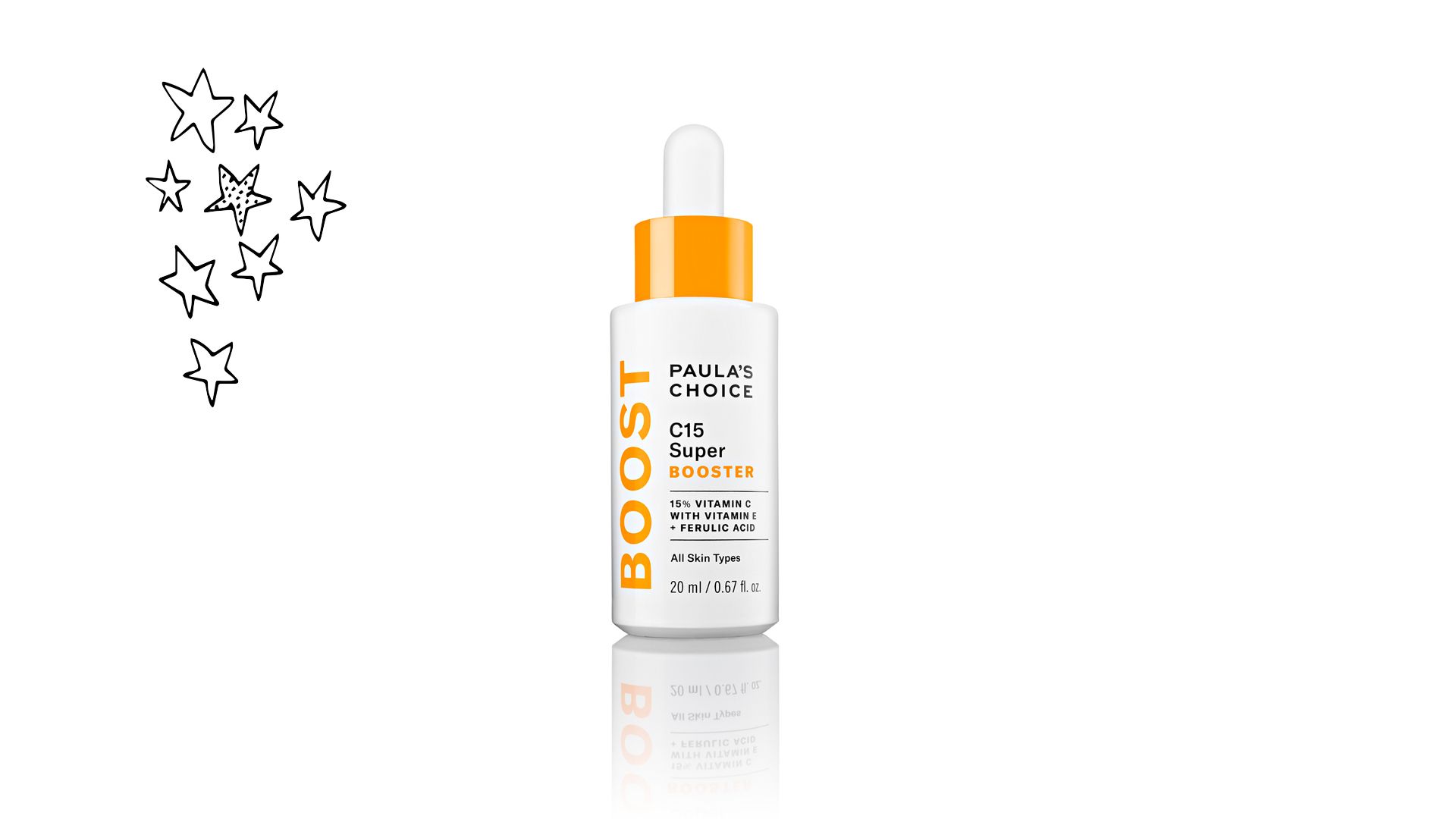 Out of every vitamin C product far or wide, the one that's actually made my dark spots lighter is this product from Paula's Choice. It's pricey for such a small product, I know, but totally worth every cent. It comes with 25% (that's A LOT) of concentrated vitamin C and gives you a dramatic change within days. DAYS.
Buy it here
, $49
Oils
Youth to the People Superberry + Glow oil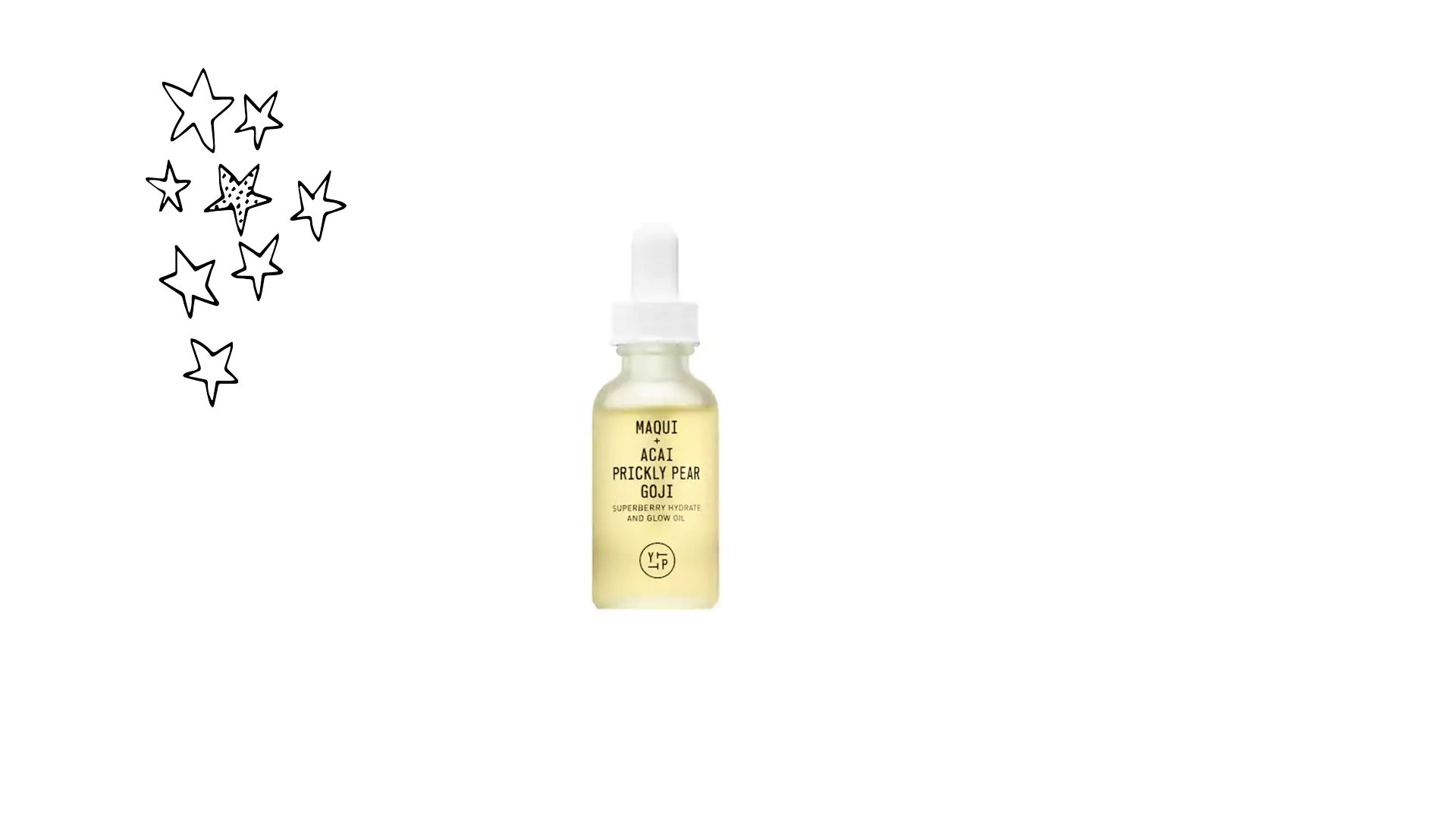 Oils? I usually don't us them at all for fear that I'll break out in nasty cystic acne. But this one from Youth to the People is absolutely delicious. I was skeptical at first, but the oil isn't so slick that it leaves you feeling like buttered popcorn. Rather, it has a luxurious spa-like feel, one that left my skin hydrated, glow-y, and smelling amazing. That's because of its maqui berry properties, said to be a fruit that can only be found in South America that has 4x the antioxidants of acai. I'm obsessed with this oil and have totally rethought oils because of it.
Buy it here, $44
Herbivore Orchid oil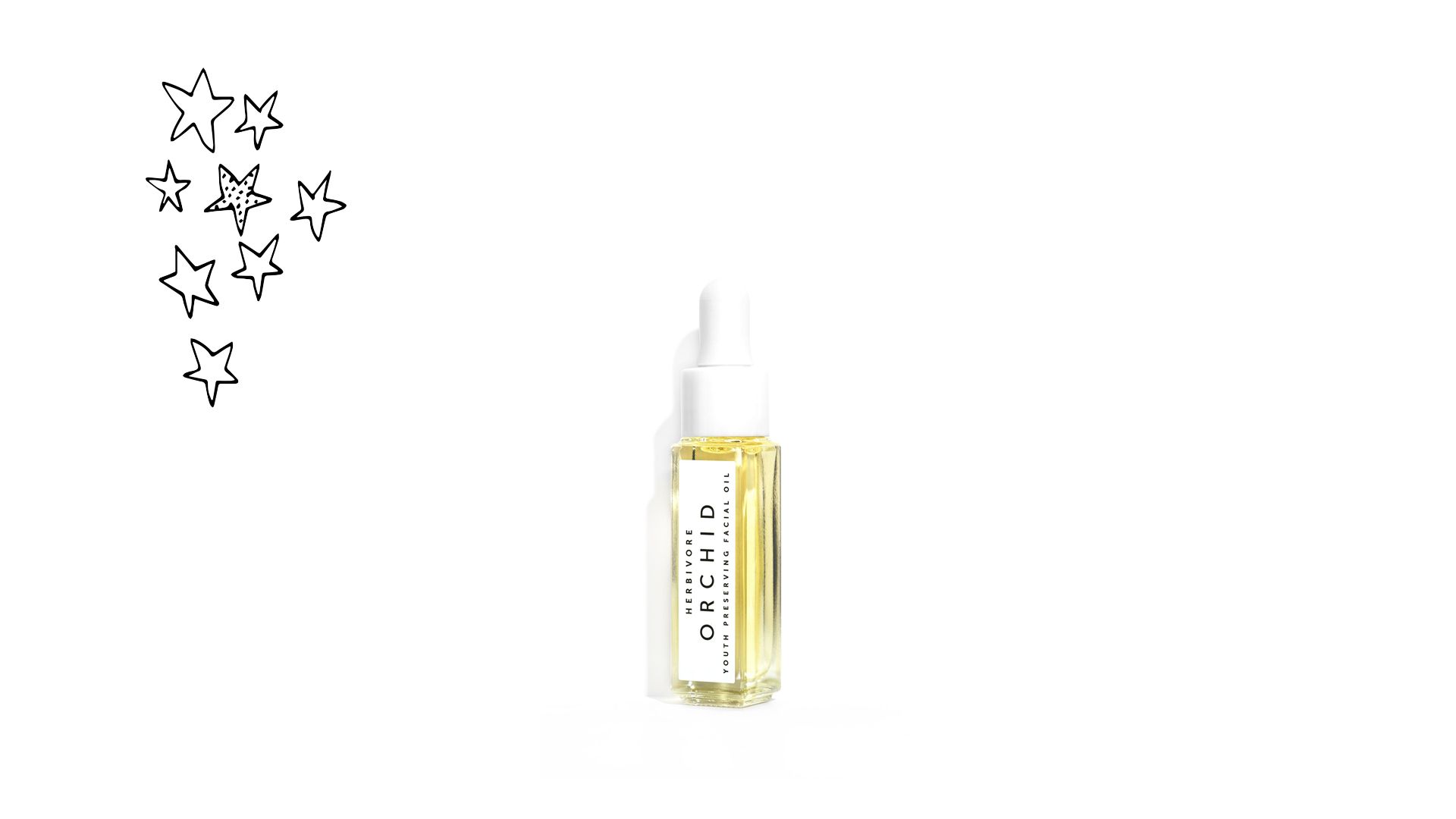 Herbivore also has an amazing array of oils and we've named them the best of the year in our 2017 Lightning Awards. I'm using Orchid, which leaves me feeling smooth, hydrated and makes my skin look even better than it did before. The product has natural fatty acids and antioxidants. But the fragrance makes me feel so satisfied with life in general.
Buy it here
, $64
Mask
Fresh Honey Face Mask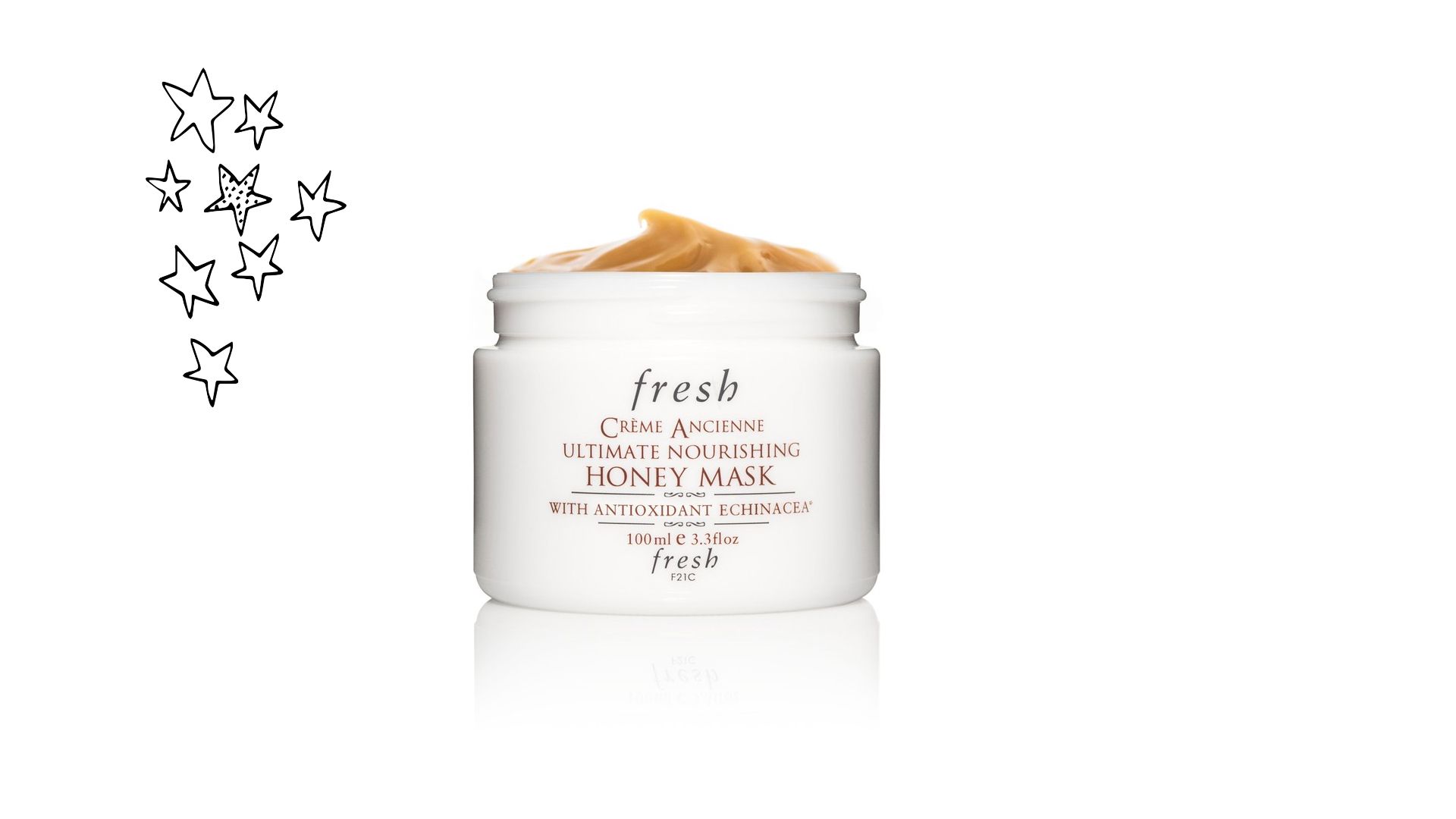 This is a FORTUNE. Ugh. And I just ran out, too. But I feel that this is the one mask that hydrates you for at least 24 hours after using it. Ill use it once a week if I'm feeling extra dry. Thank goodness it's April and the winter season is behind us. It's so effective and delicious that my Korean mother steals this from me and glops is all over her face without abandon. If it's Korean mother approved I feel it's really worth it.
Buy it Fresh Fresh creme ancienne ultimate nourishing honey mask, 3.3oz, 3.3 Ounce
SKYN Iceland under eye mask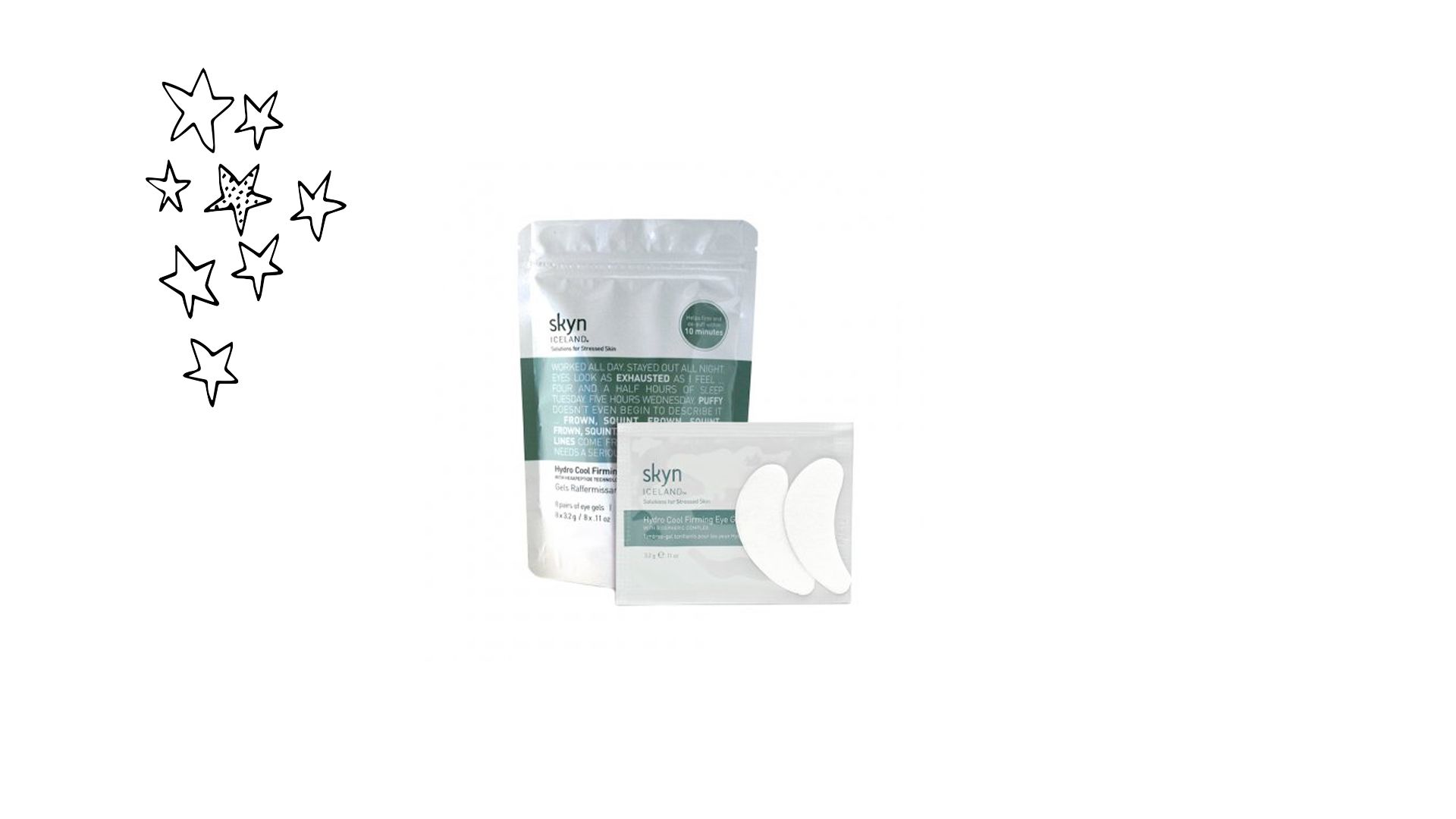 I was skeptical with this under eye mask as I am with anything that pops up too often on my Instagram feed. But this one really works! It's an eye mask that sticks really well and instantly cools your puffiness. I'll use it whenever I'm sleep-deprived, on an airplane, or when I need a pick me up. It really does work and I now feel it's a regular part of my regimen.
Buy it here
, $22.95
Moisturizer
Neutrogena Hydro Boost gel cream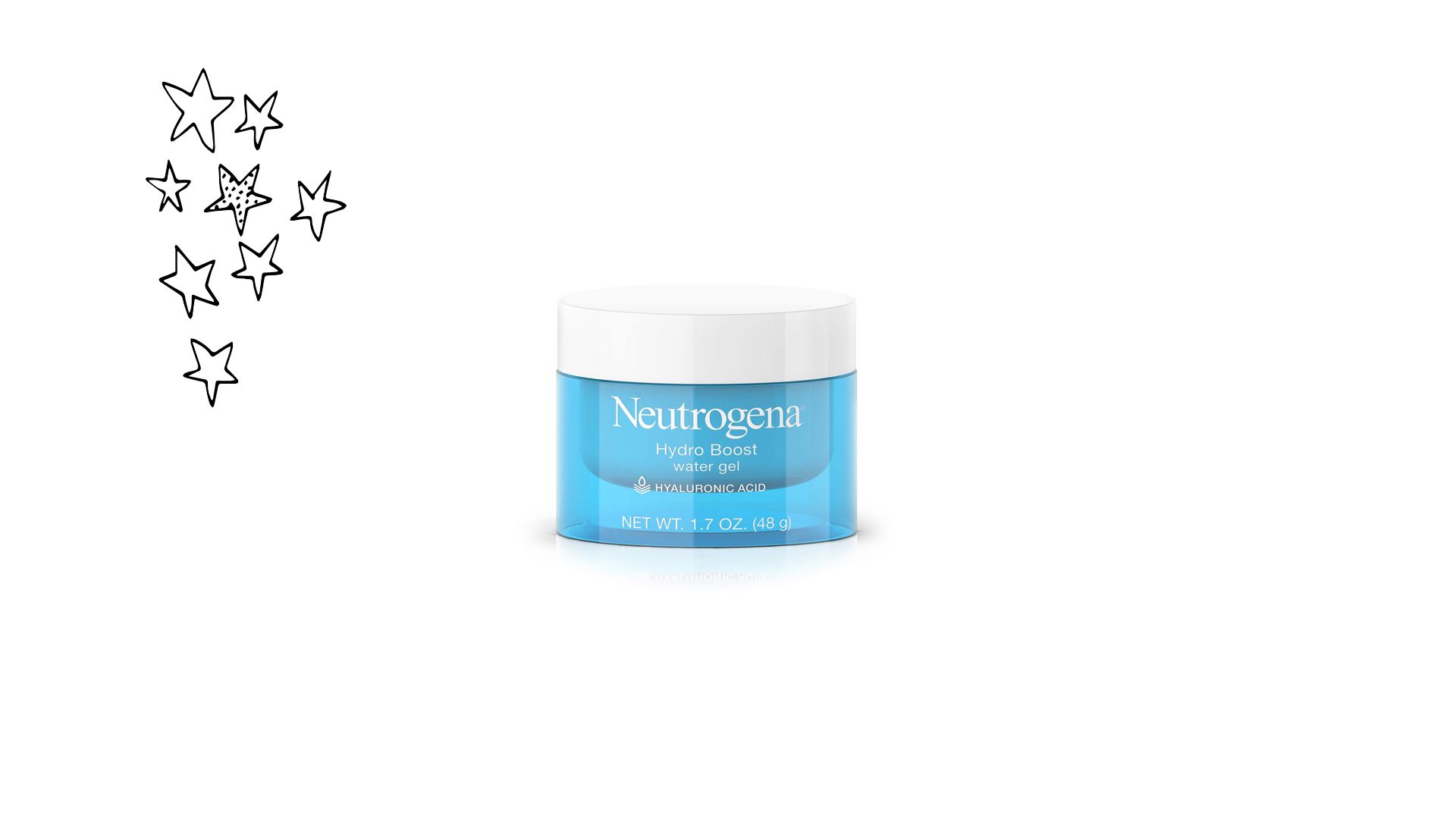 Do I only use products found at Sephora? Um, no! I also love drugstore products like this one from Neutrogena. It's from its Hydro Boost line. This one is a gel that is fragrance-free, is super light and has hyaluronic acid, a super hydrating property. I especially like how it absorbs quickly into my pores.
Buy it here
, $14.99
Huxley Secret of Sahara moisturizer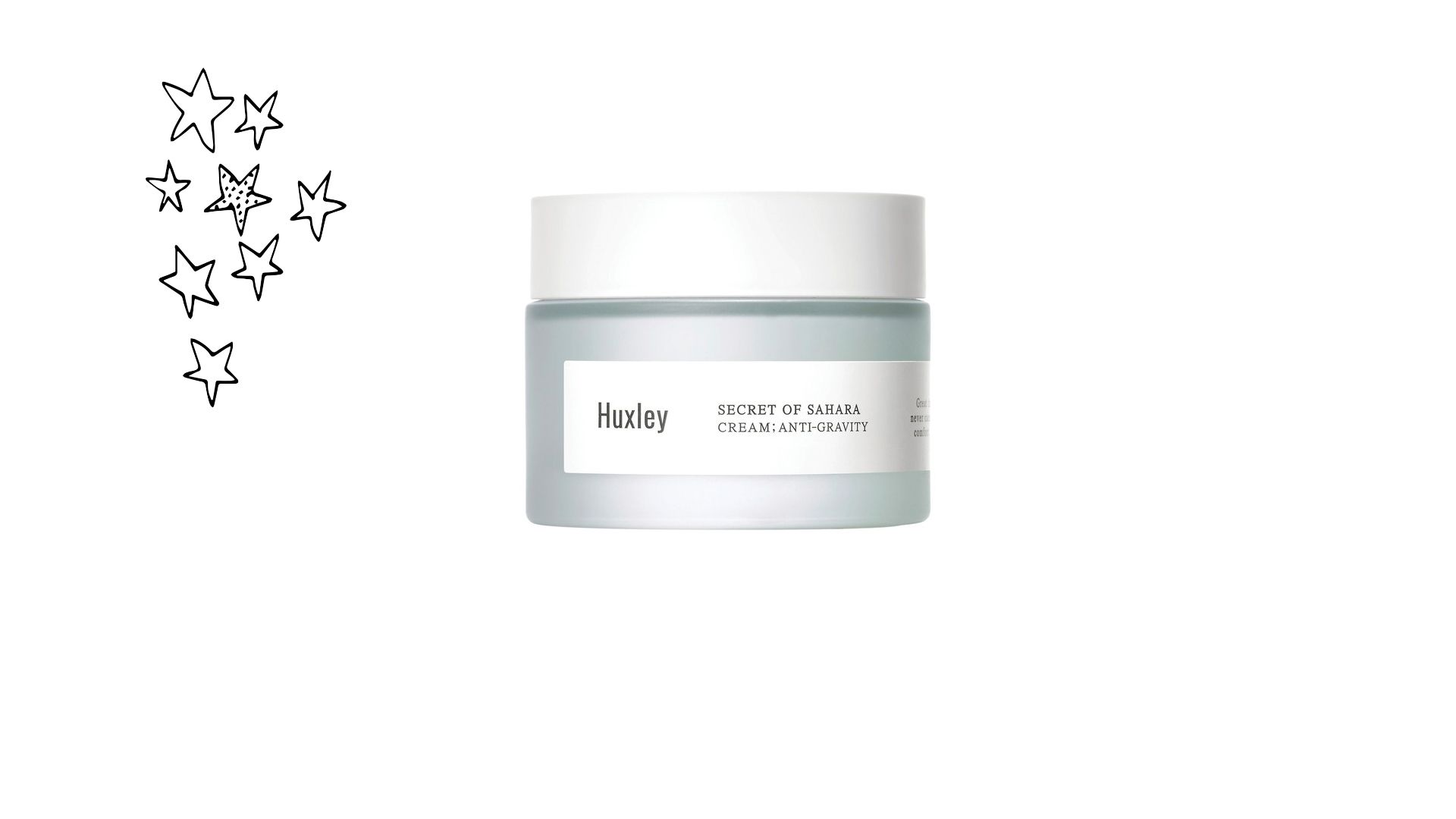 I know I'm a Huxley stan and I've been trying to get behind products other than this South Korean brand. But Huxley really does have amazing products. I love the brand's Secret of Sahara moisturizer, one that has this rich, creamy, velvety feel and smells like fresh prickly cactus. I'm obsessed and until I find something better, this is my Holy Grail!
Buy it here
, $30
Sunday Riley CEO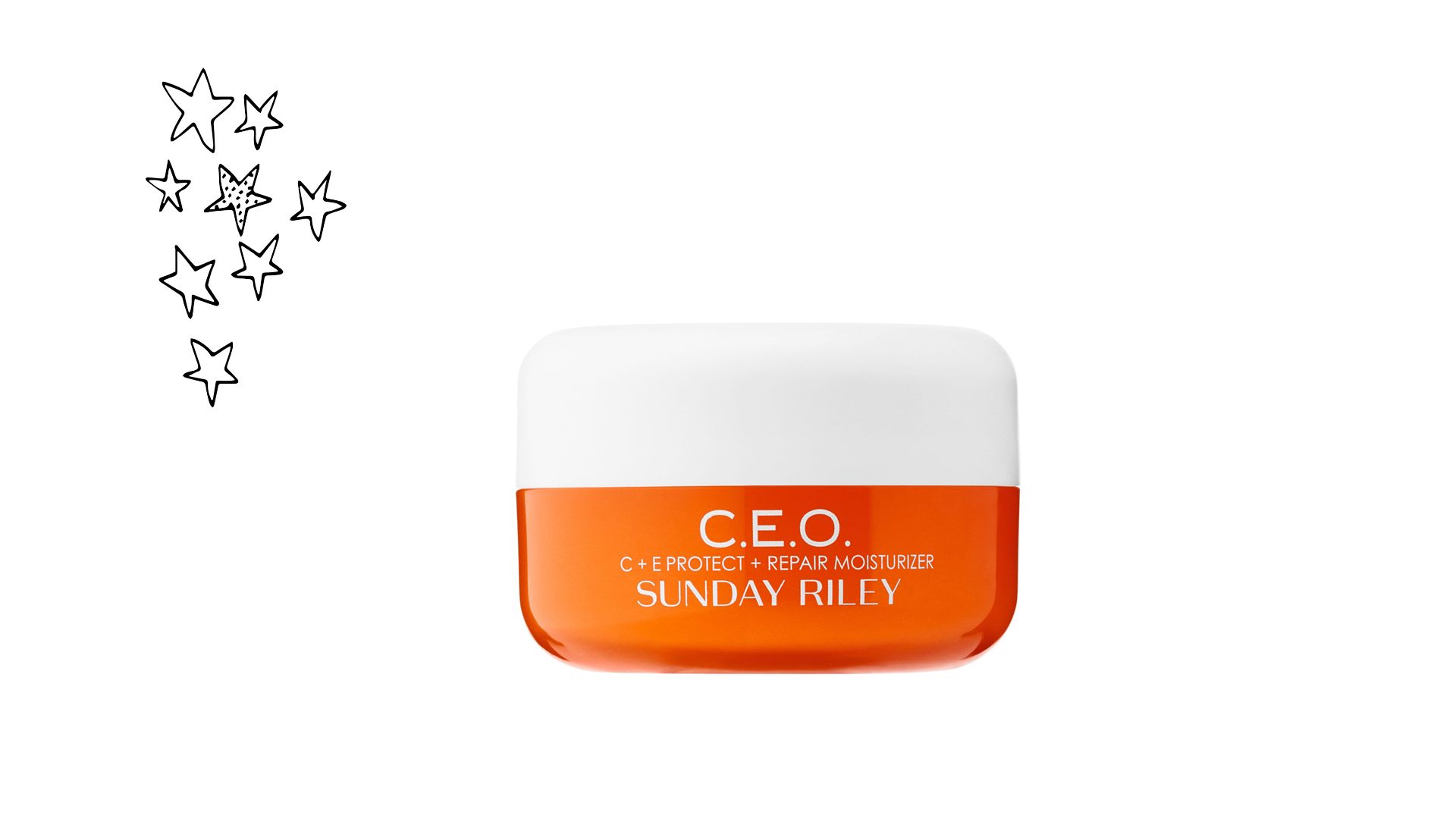 This cream from Sunday Riley is moisturizer, smells like you walked into the Garden of Eden and brightens your skin like no other. It's a bit pricey, but lasted me a good six months. I feel it's good for anyone looking for an all-in-one product that treats while soothes.
Buy it here
, $65
SPF
Elta MD UV Clear SPF 46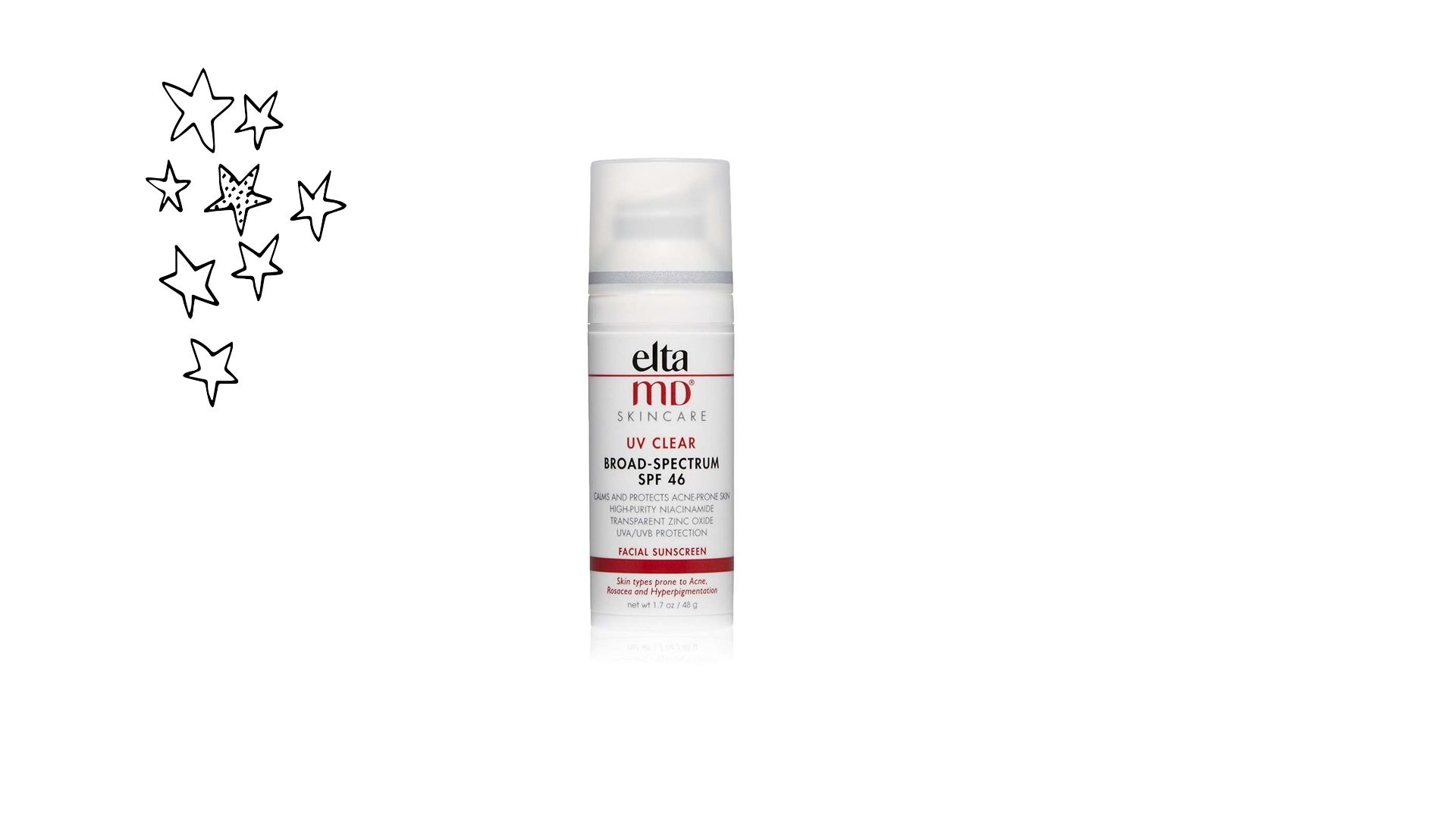 How much do I love Elta MD's formulation? It's the only sunscreen that I'm obsessed with and have purchased way more bottles of the product than I need. Whenever someone takes my recommendation and uses it they're instant fans. It's because it's perfect for every skin type. It's not oily, but gives you a nice glow, but not matte and does not dry. It also doesn't have that chemical-y fragrance I hate with sunscreens and won't leave a gray cast. It's just, well, perfect.
Buy it here
, $32.50
Sleeping Mask
Dr. Jart Water Fuse Hydro Sleep Mask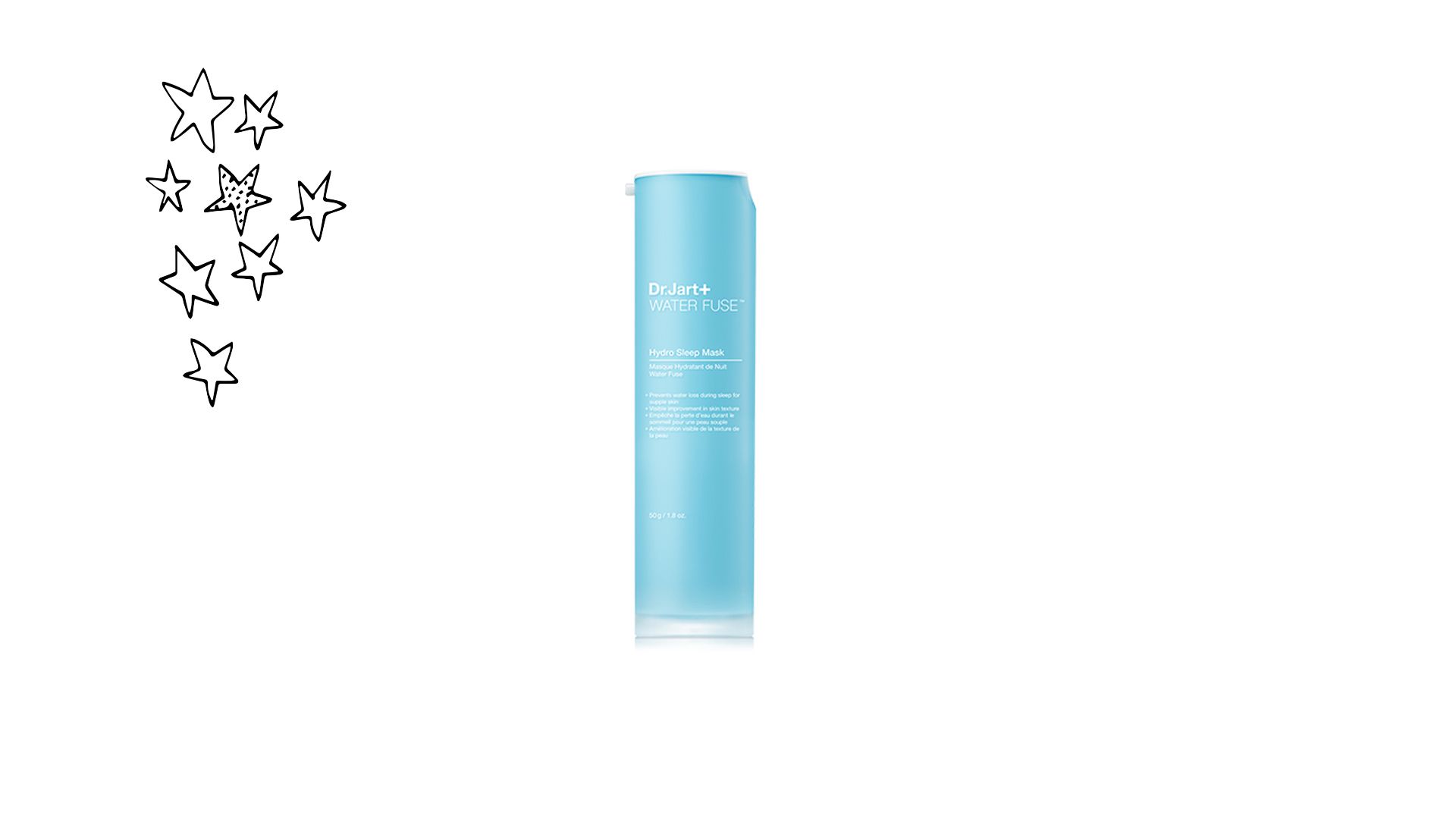 Want to go to bed prepared for tomorrow? Try Dr. Jart's Water Fuse Hydro Sleep Mask. I've reviewed it here and still stan for it. It's a texture that isn't too thick, absorbs quickly into the skin while leaving you the dewiness from the gods above.
Buy it here
, $35