Back in August of 2016, a small, curious Canadian beauty brand popped up onto the Internet.
Called The Ordinary, it came in a dozen of SKUs, with products ranging from a variety of serums that claimed to consist of pure ingredients. But its secret (and biggest) ingredient of all? Its dirt-cheap pricing.
SEE ALSO: Why are brands suddenly obsessed with your balding head?
There is the de-puffing caffeine solution, which goes for $6.70; a rose-hip oil that's $9.80; products with hyaluronic acids and niacinamide that goes for a fraction of similar ones in Sephora. With fans along the way from the likes of Kim Kardashian, to landing big profiles in The New Yorker, to getting millions of dollars of investment from Estee Lauder, is seemed as if Deciem (The Ordinary's parent company) was on its way to becoming the next mega brand.
That is, until the past few weeks where the brand's founder, Brandon Truaxe, entangled himself in multiple controversies. Truaxe, a seemingly erratic if not narcissistic owner has attracted drama from far and wide.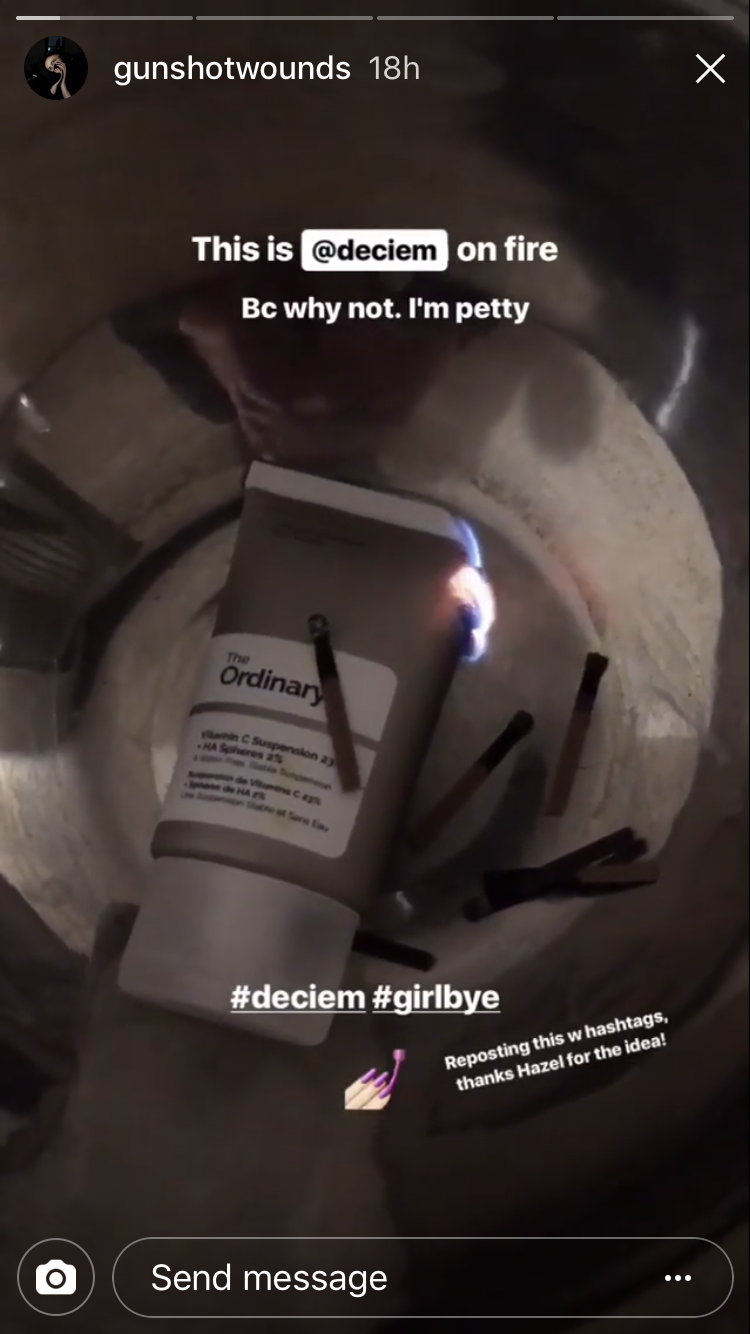 This, of course, happened only months ago when Brandon went rogue, firing his entire marketing team and taking over Deciem's social media accounts. While some may argue it was refreshing to have a founder be so candid with his customers, his candor left others with their eyebrows raised.
Rumors started trickling throughout the industry that there was misogyny and bullying by Brandon within the Deciem offices.
The unstable nature of the company was affirmed when erratic messages to customers came from Deciem's Instagram account. They run from being petty "you need more followers" to being full on racist. The latter is a controversy he was entangled in when he suggested a customer bleach her skin.
Then, there was his tirade-filled posts that included: going after the brand, Drunk Elephant, where he accused the brand of ripping people off, the call out of disgruntled employees, the firing of business partners, and more … all on Instagram.
If Twitter is Donald Trump's weapon of choice to send out mind-numbing vitriol, Brandon Truaxe's is Instagram, where his friends, family and foes all wait with bated breath to see what else his sticky fingers can attach himself to.
Just this past Friday, he called out the Firmdale Hotels, accusing them of racism, vowing to put $100,000 behind his Instagram post to publicize his anger while also threatening to sue the hotel group. He also fired his co-CEO (after announcing on an odd Instagram video that he would no longer go by CEO, rather, "worker"), Nicola Kilner recently after she questioned his mental health.
And this past week, Very Good Light can confirm, Brandon fired his entire U.S. team, citing he "didn't need them any longer," according to multiple sources. Very Good Light even reached out to the brand's own in-house PR to confirm this past Friday, to have our email bounce back.
"If anybody says anything, they're terminated," Deciem's former CFO, Stephen Kaplan told Racked. "It's not the way I want to live; it's not the way you want to run a business. I think, unfortunately, in reality the two people who really tried to have Brandon's back and the business's back were Nicola and I. I am always going to voice my opinion; nothing's going to hold me back. And Brandon didn't like it."
While there are many fans and consumers who support Brandon and his full transparency, there are hundreds of others who are vowing to stop their support for him altogether. Some are going to the extent of even burning their Deciem products. One such person told The Cut that they did so because of feeling disrespected.
"I was upset at being blocked by the CEO. It's really not any sort of way to treat your customers. I was a fan of the Ordinary product range [because] it's so well priced and it's a novel approach to skin care. I will say that I do NOT believe that he is a racist. He is a power-tripping asshole, that is all."
Whether or not that's the case, it's for you, the consumer, to decide.
Truaxe is still running Deciem and its many brands with millions of dollars of Estee Lauder support. And it seems his thirst for finding someone else to sue, fire, drag, or throw under the bus isn't stopping anytime soon. That's not okay … or is it? In a day and age where megalomaniacs like Donald Trump become president, is it equally acceptable for an entrepreneur to act the same?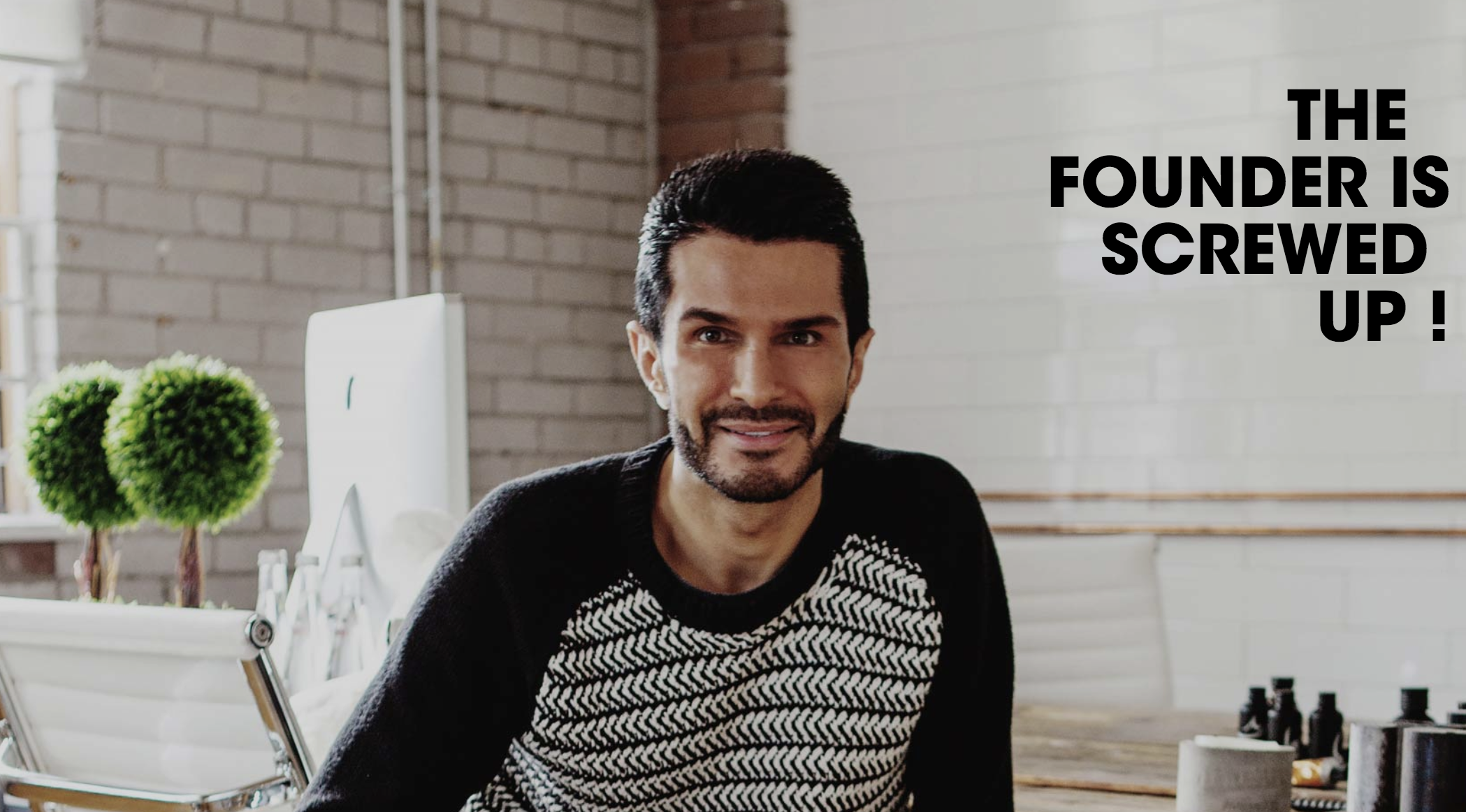 In a recent post called "The Founder Is Screwed Up!" on Deciem's website, Brandon writes a letter to his customers. He explains his plans to grow in the next few years.
"Building a brand is difficult," he writes. "It's like building trust. I have been fortunate to experience both success and failure in creating brands across industries as diverse as technology and cosmetics, and along this path, I have identified my passion for creating authentic brands and guarding their growth like a benevolent parent."