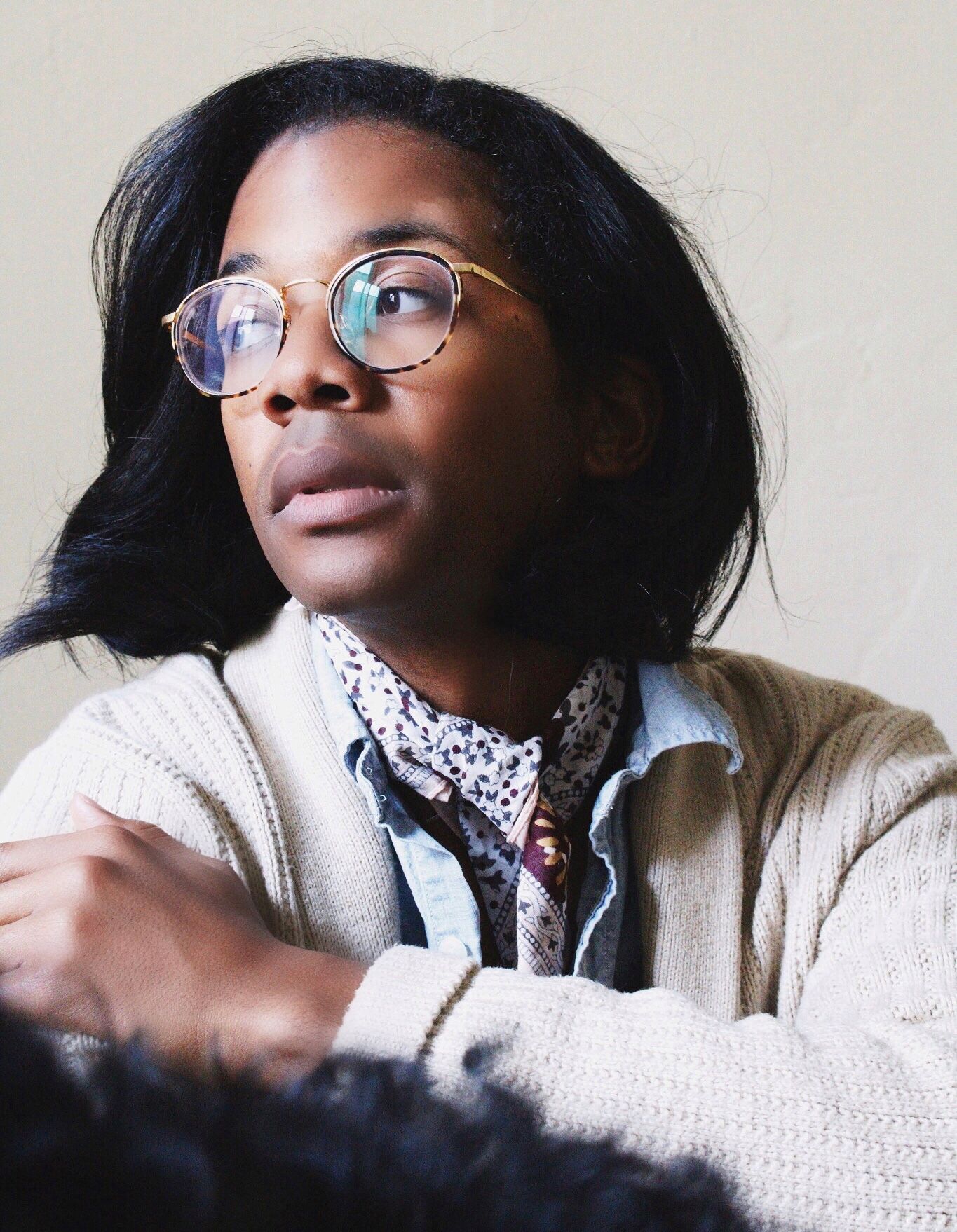 "My Saturn is in return and it finally feels like things are coming together," says Clark Moore, one of the stars from the breakthrough teen flick, "Love, Simon."
He'd just celebrated his 27th birthday in Venice this past Sunday and was delighted to know that two friends from the cast, Miles Heizer and Joey Pollari both showed up. "They came all the way from Silverlake and Eagle Rock to Venice just to celebrate me and that is sweet. That is true love."
SEE ALSO: Keiynan Lonsdale is the heartthrob we need now
In the movie, out now, Clark plays Ethan, a self-assured, sassy gay teen whose one-liners steal the entire movie. Ethan's lines cut deep and his clapbacks are so strong you almost feel the residual effects minutes later. But Clark has always had a self-assured side. He came out to his parents early while growing up in Atlanta. "I had the privilege that not many others have in that my parents were both liberal-leaning and supportive," he tells us.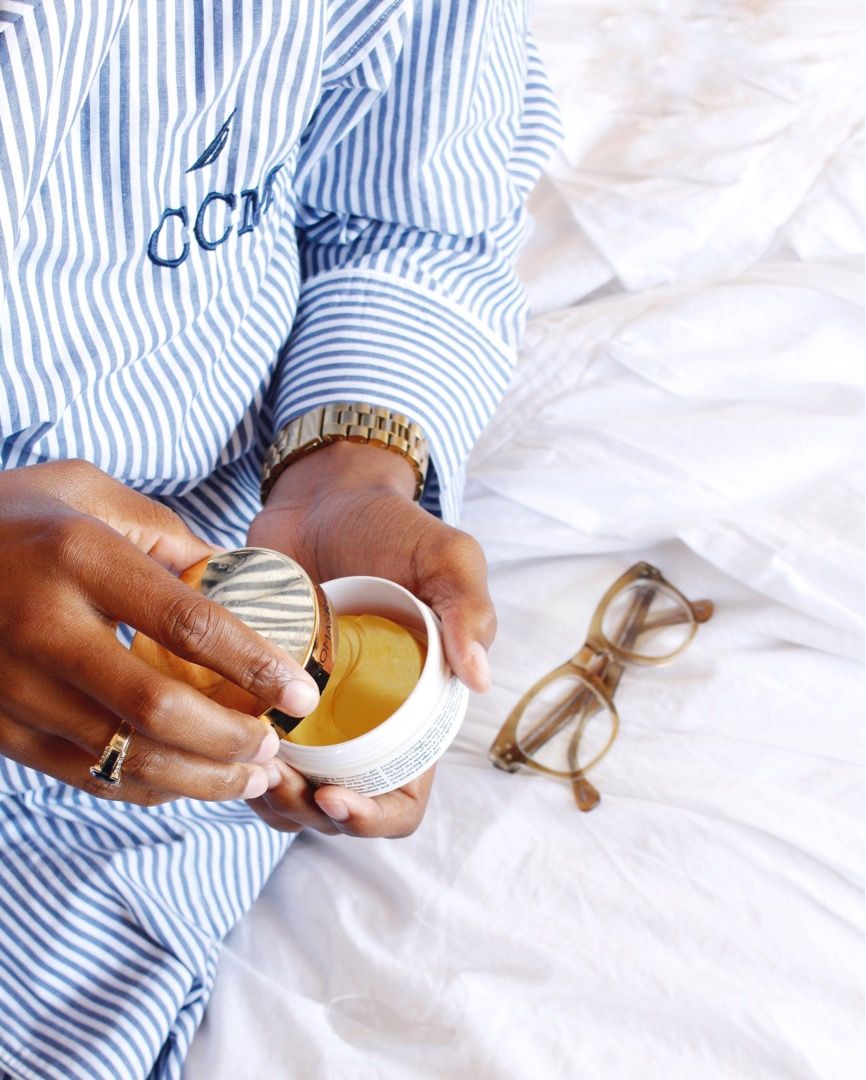 And having grown up as an out adolescent, Clark felt he had to be a true gay person. "This meant skincare was on my mind since I was young," he says. "Before Google, I sourced magazines to television for what I needed to get. I ended up with hundreds of shampoos and conditioners I didn't need."
That led him to also purchase every acne product on the market, from Neutrogena to Clearasil. "Nothing worked because I used all of them at the same time," he recalls. "I had a rough adolescence in that I suffered from acne. I finally went to a dermatologist who told me to start fresh. Now I've found that I don't need to do so much with my skin."
And it's the same thing when it comes to those shampoos and conditioners. "I don't wash my hair that much," he says of the secret to his luscious, thick hair. "The secret is washing it every couple of weeks. And a little black magic."
Below, we get a peek into Clark's medicine cabinet where he shared his skin and hair secrets.
"We had a bunch of night shoots on 'Love, Simon' which meant all nighters that turned into very early mornings. I would put these hydrating gels from Peter Thomas Roth 24k Gold Lift & Firm Hydra Gel
on in the trailer and let them work their magic while I went through hair. I like to think this helped our makeup artists a little bit but that might be giving myself too much credit.Our makeup artists had the best tips for keeping our skin youthful even when we were clogging our pores with makeup. The number one tip: never forget serum! This night serum from Peter Thomas Roth, the Retinol Fusion PM, goes on smooth and you wake up feeling fresh and hydrated rather than dry and wrinkly.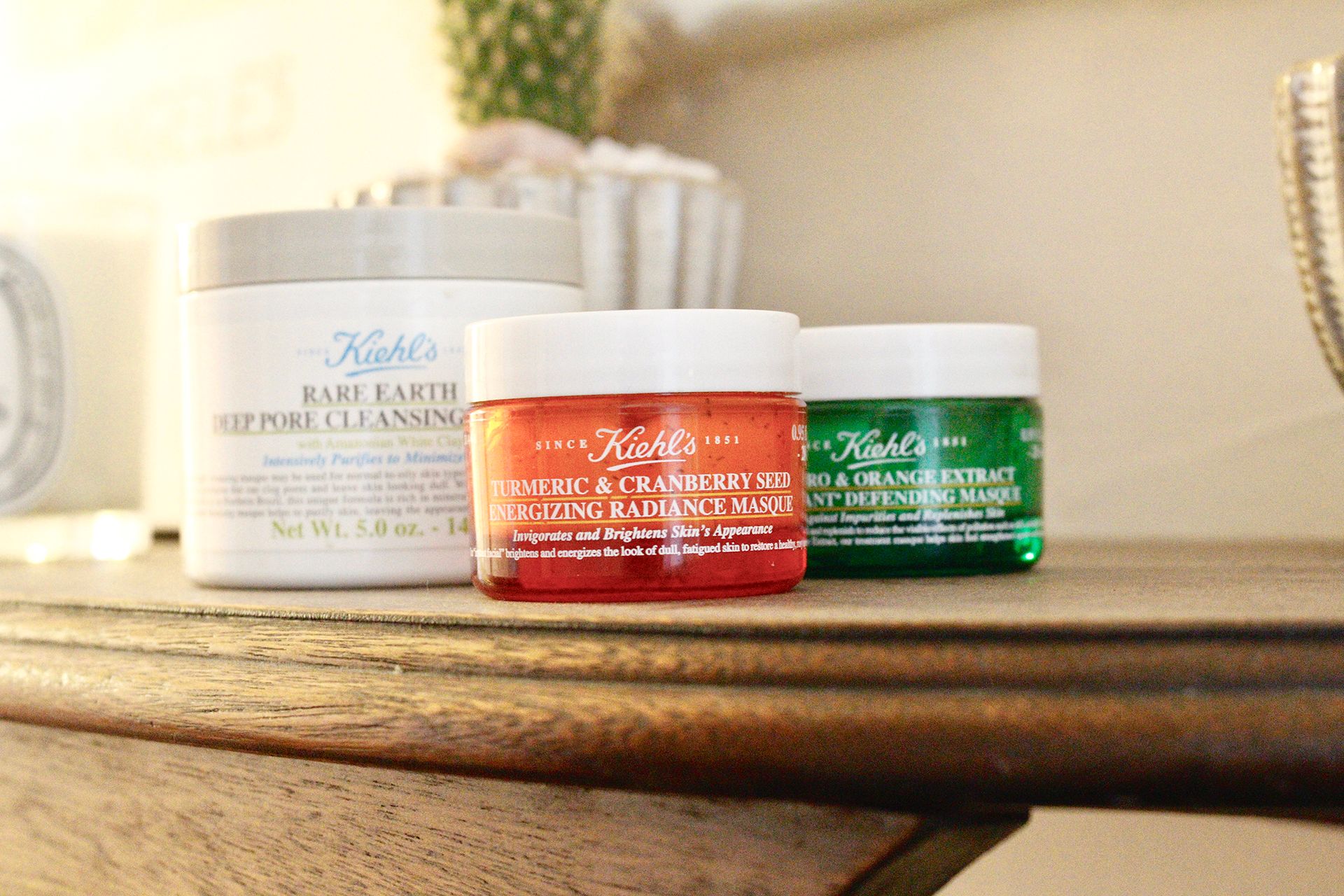 I try to do these masks from Kiehl's a couple times a week! I also love this masque because it exfoliates and it brightens as well as clears out your pores. I focus this on my forehead and under eye to even out tone from sun exposure out in LA and alternate with my Rare Earth Deep Pore Cleansing Mask on my T-Zone, cheeks, and skin to flush my skin and minimize my pores.After I wash off those clay masks I finish with the Cilantro & Orange Extract Pollutant Defending Mask, which I employ more like a moisturizer. It sits on top of the skin creating an invisible film that protects your skin "from environmental aggressors.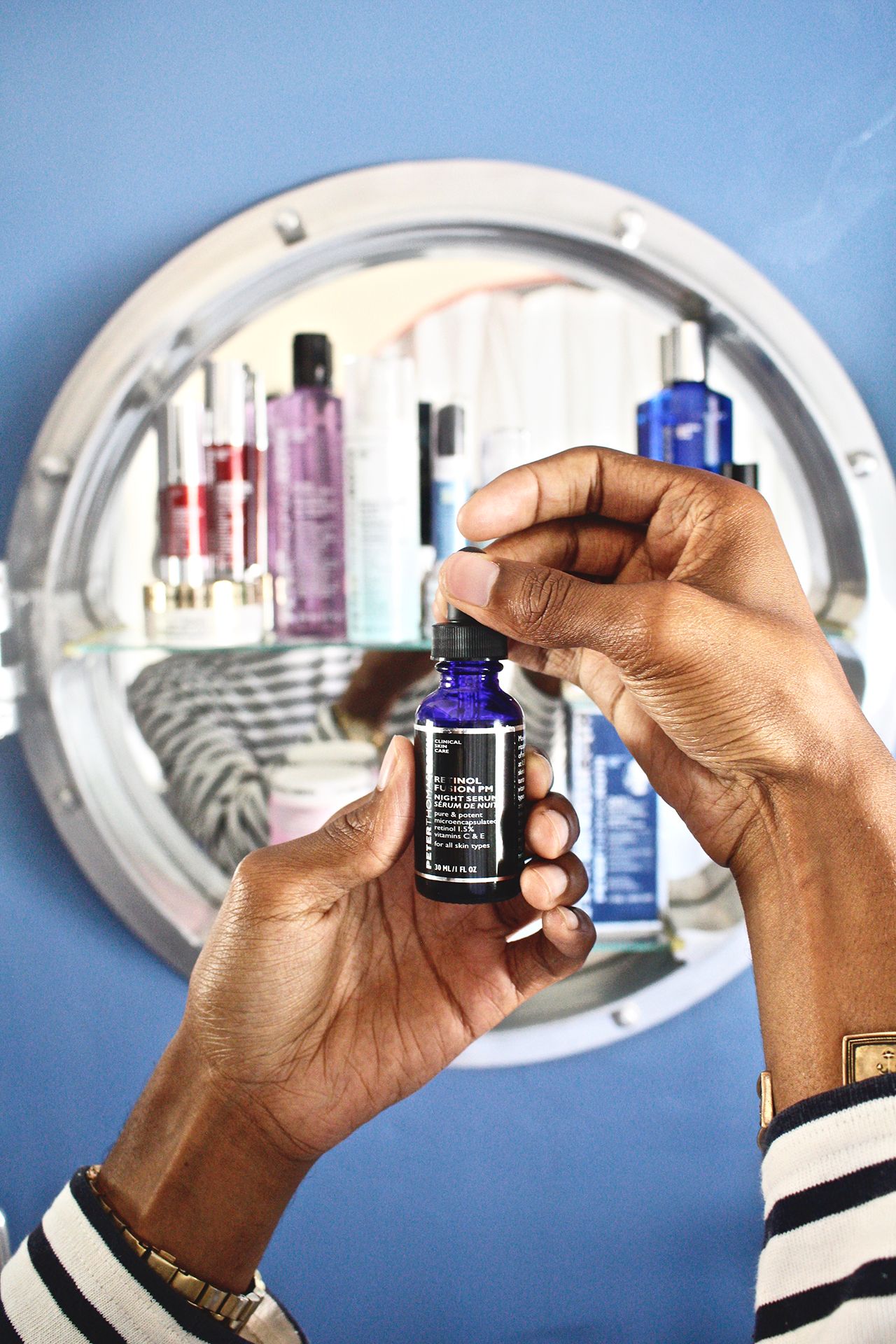 When it comes to my hair, I have to shoutout my hairstylist, Gracie Odoms. She's so amazing and sweet. I found her a couple of years ago using her at the time. She has taken me from short sort of coif in back to this cute bob thing I'm doing now. It's funny because I've been prickly talking about my black hair to white people. For one, white people wash their hair way too much. When people ask black people how much they wash it, it's infrequent. I rarely wash and go a couple of weeks without using shampoo. My scalp's so used to it it doesn't have oiliness of a smell.
A lot of white people are addicted to shampoos. But it's stripping your natural hair oil and produces my oil because it's expecting shampoo to strip it off. My secret, other than my own black hair magic, is going to Gracie once a month and having her go through this two hours process. If I do it on my own it takes an entire half-day and my arm gets cramped.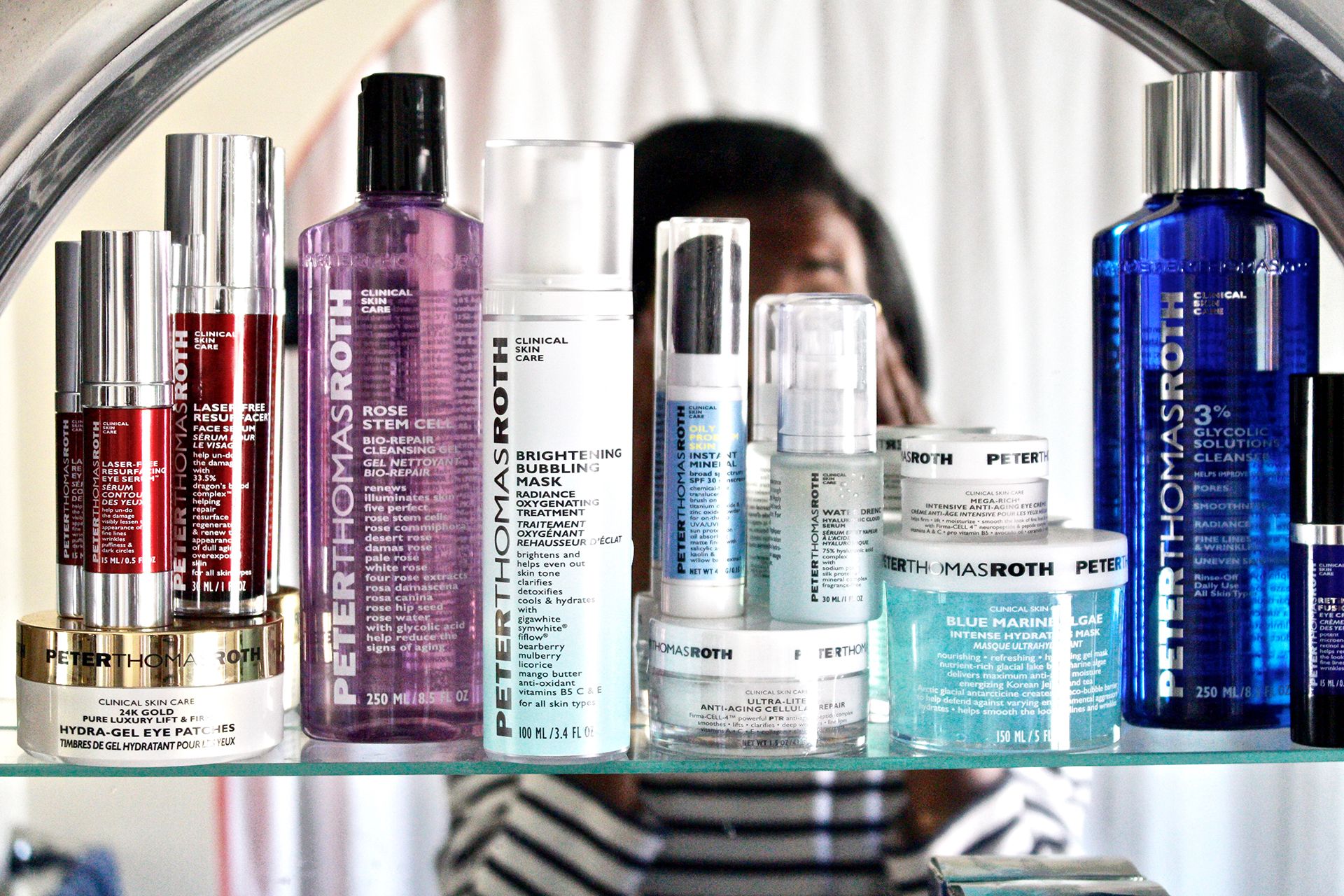 She has me on this regimen where it's Moroccan oil and coconut oil shampoo, a combination of both. Then, we get into a conditioning mask. It's a huge fro after we wash it but she gets it down. It's with a straight iron and blow dryer after we condition it. She'll take a few sections and curl it with a flat iron. Then, she'll do a trim.
The other big secret is that I really don't do anything to my hair every day. At night, I'll pin curl it with bobby pins and I'll wrap in a silk scarf. Inn the morning I'll take them out. Five minutes at night, five minutes in the day. It looks like high maintenance but it's really not. And if it gets too oily I'll put in a dry shampoo. But that's all that it is. My entire hair and skincare regimen is all about simplicity. "