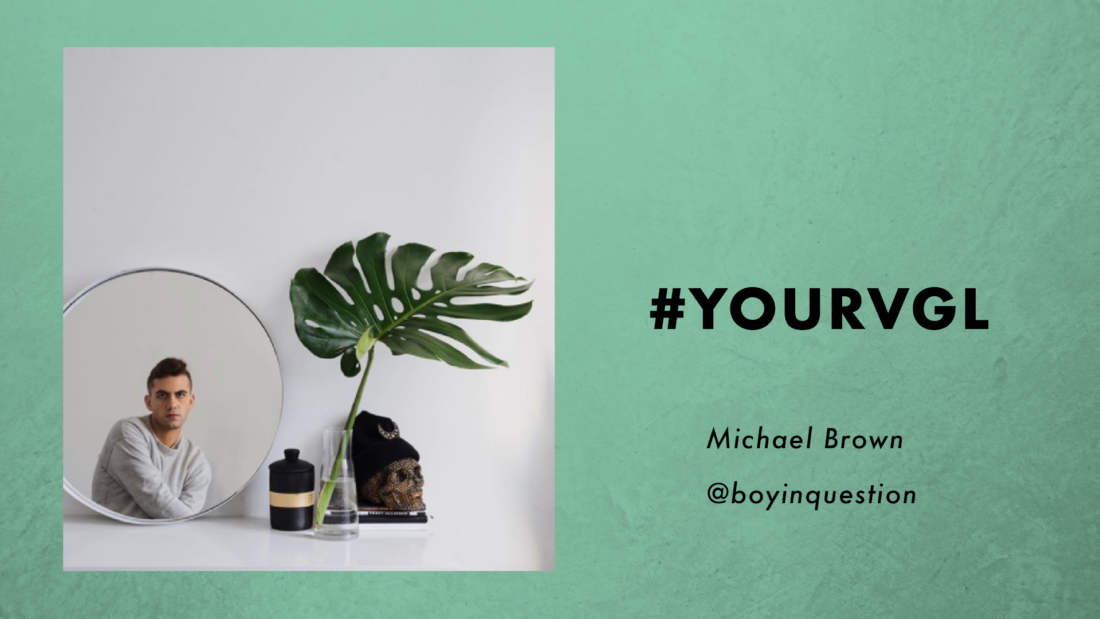 What's your own Very Good Light?
Whether it's an eyeliner, a skincare product, or something that exudes from within, we want to celebrate you and your most authentic self. Which is why we launched our Instagram series #YourVGL. It's one where we get to meet the most empowering and inspiring ~real~ guys around and ask them how they came to terms with their own identities and how they glow up.
This week, we talk to Michael Brown (@boyinquestion), a Brooklyn-based creative whose entire morning regimen puts any beauty vlogger to shame. The New Yorker and former Refinery29 staffer says he feels "most confident when my skin not only looks good but feels good."
Michael Brown, Brooklyn, creative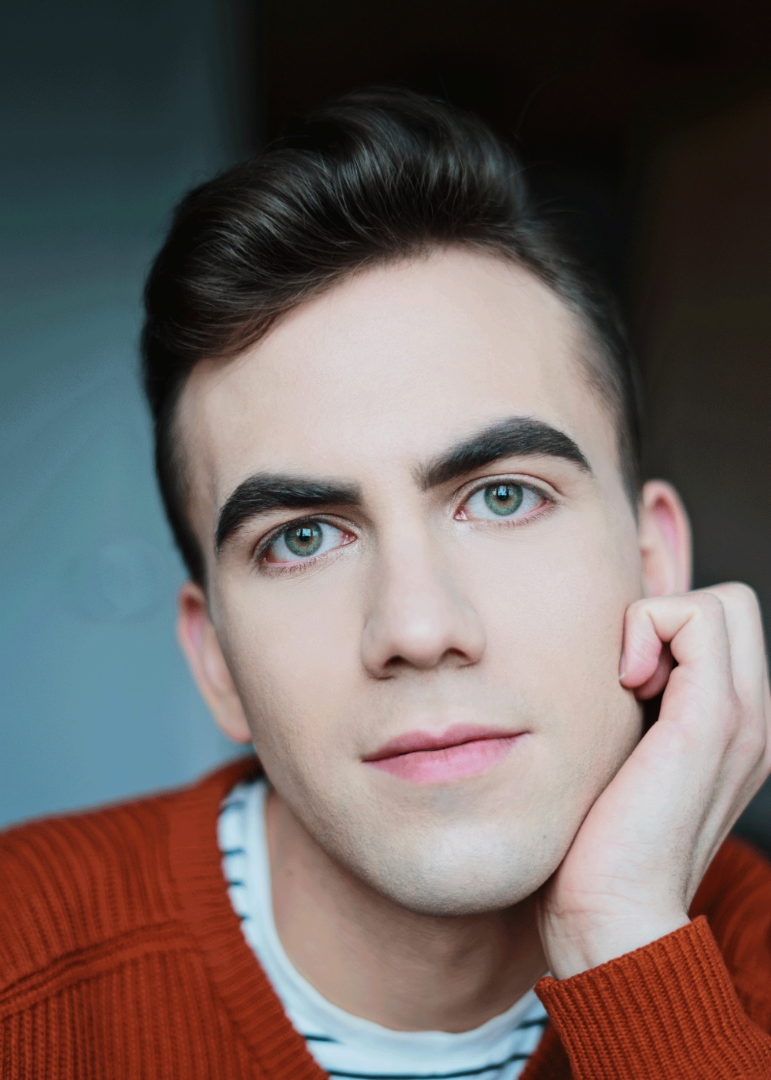 SEE ALSO: The irresistible charm of 'Queer Eye's' resident sassy queen Jonathan Van Ness
Which makes sense after you hear him talk about his own skin. "I can beat my face on the worst skin days and make it look halfway decent, but the journey to the perfect looking skin is pointless if my skin feels like shit under my products," he tells us.
Below, we talk his secret moisturizing go-to (um, hello Trader Joe's!), how he gets those fleeky brows, and what masculinity is all about.
How I started wearing makeup… "I started wearing makeup when I was 15. I had very problematic skin and mixed with a healthy dose of anxiety; it made it difficult to even go to school. One day my mother — being the most supportive person in my life — took me into her bathroom, sat me down, and showed me how to cover my blemishes with her foundation and powder. I feel like every kid who had problem skin has become a sort of self-proclaimed skincare expert, myself included. I took taking care of my skin super seriously, with the goal in mind not to need makeup one day.
What I've found out from the last 12 years is that I love makeup. I love everything about it: From reading up on new products to testing them, to the daily ritual of putting it on. It's incredibly cathartic. I have to thank beauty team at Refinery29, where I worked for 3 years, for inspiring me to try new things with skincare and makeup. Before I worked alongside them I was terrified someone might notice I was wearing makeup, but the first day I filled in my already thick Armenian brows, and someone noticed, my life truly changed and so did the number of products I used. I was added bronzer and highlight to the mix and started to have fun with it. I worked hard for this face, so I want people to notice! I've reached the point in my skincare journey (so far) where I feel comfortable leaving the house with just moisturizer on, but at the end of the day, I really do feel most like myself when I've got a full beat on.
When it comes to confidence…I'm trying really hard not to give a basic (a term I think is becoming outdated, tbh!!!) answer here, but honestly, I feel my most confident when I'm able to make my eyebrows look like more like sisters rather than distant cousins like they usually end up looking. That and when my skin not only looks good but FEELS good. I can beat my face on the worst skin days and make it look halfway decent, but the journey to the perfect looking skin is pointless if my skin feels like shit under my products.
I recently picked up Trader Joe's Hyaluronic Moisture Boost Serum, and it honestly changed the game for me. I apply it after washing my face in the morning and before bed and have noticed my skin looking more alive (definitely needed for these dry, wintry days + stressful political climate), my moisturizer sinking in better, my pores smaller, and my products applying more easily.I also haven't gone a day in a long time without my Glossier Haloscope. Can't go wrong with a highlighter that makes you feel like an 8 when you feel like a 6 and doesn't add too much texture to the skin.
When it comes to masculinity… in the the traditional sense, it's nearing total cancelation. I don't think there's anything wrong with presenting a very conventional masculine way, as long as you're not infringing or judging to the other end of the spectrum (and are actively helping towards eradicating these learned behaviors. I do feel it's hard not to be concerned when so often this masculine ideology can transform into toxic masculinity, which is the source of oppression for so many. I mean come on, put some on some fucking moisturizer and wipe your goddamn ass, you'll feel so much better! Trust me.
I think life is a little bit more beautiful and fun when it's a mixed bag. In my opinion, we should tear everything down and leave these definitions for the birds (sorry, avian enthusiasts!).
My mantra in life…The mission to do what you love and be who you are is inspiring. I follow a lot of people who have succeeded in those things, but the people who are still on their journey to making their dreams and passions a reality and even a career while still staying true to themselves are my biggest inspiration.