Some say you can't have it all. But I'd challenge that notion when it comes to perfecting my skin.
When it comes to skincare, there are currently two popular schools of thought that dominate: the infamous Korean 10-step routine and the "hydration station" French approach to skin. I'm constantly on the hunt for the right products for my skin that'll deliver results and I found that it's not one routine over another, but rather a hybrid of the two. With people singing the praises of both skincare methods, I thought to myself why choose one when you can have the best of both worlds? After countless trials and experiments of products in the laboratory I call a bathroom, I finally found ~the~ routine. Hint: It's taking the K-beauty process while using products that aren't actually Korean.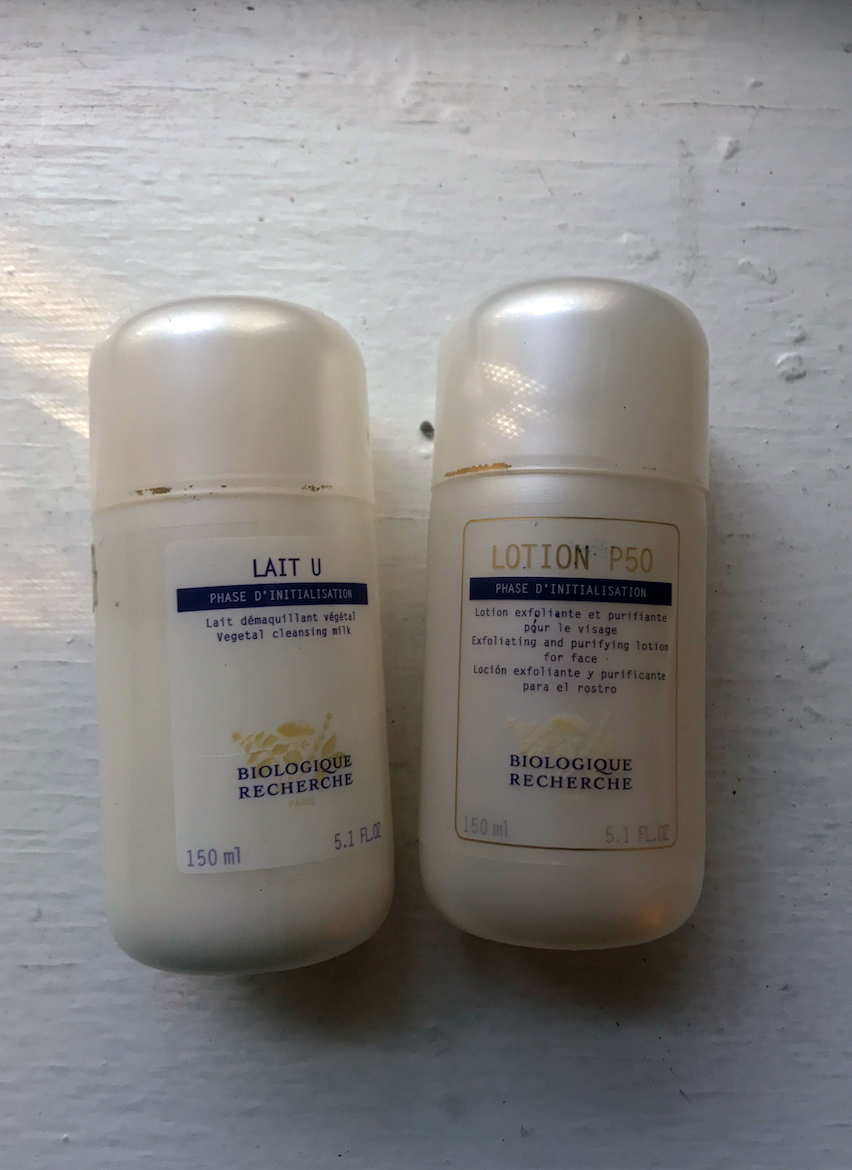 The art of the double cleanse
Name a better duo than a double cleanse – I'll wait (okay, Justin and Selena come in second). The skincare double-hitter first cleanses impurities and gunk from your face with oil like the Dermalogica precleanse. I'll admit it was a bit jarring at first to rub oil on my face to clean it, but it's so satisfying to wet your hands, emulsify the oil and watch all the dirt wash right off (especially important to do if you wear makeup). Next, K-beauty gurus recommend using a water-based cleanser to wash away any remnants, but I flipped over to the French side and nabbed a milk cleanser like Biologique Recherche Lait U to finish the job. Just like oil cleansers remove the excess but don't strip away the good for you oils, a cleansing milk gives you a refresh while keeping your skin super hydrated.
Acids + Liquid = Exfoliating Toner
So I'm cheating a bit here by combining toner and exfoliator into one but I said I was bending the rules after all! Remember, this is all about you, where customization is key. I don't love physical exfoliators, it feels a bit too harsh and I usually end up looking rubbed raw. However, I know it's so important to be getting those dead skin cells off, so the perfect companion to my cleansing milk is the cult classic Biologique Recherche Lotion P50. It's a powerhouse of AHA/BHA acids that smash blemishes to smithereens, brighten your skin, and balance out your pH all in one. I love every product in this lineup like they are my own dear children, but if I had to pick a favorite it'd be this.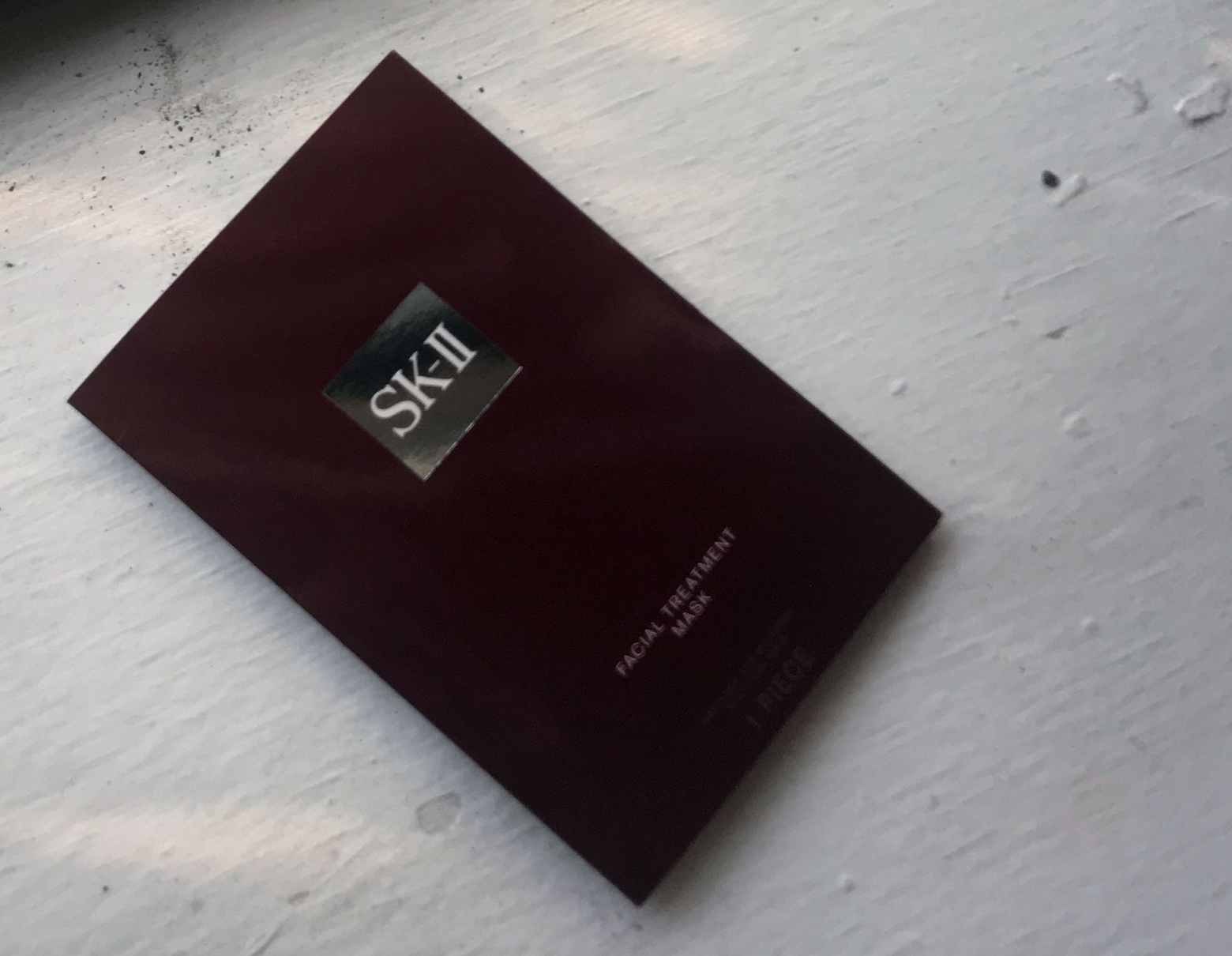 The silent giant
You already know essences are a no-brainer in anyone's skincare lineup. Hydration, elasticity, skin cell turnover oh my! Don't judge a book by its cover, the watery substance is packed to the brim with face goodies. It's basically the mitochondria and acts as the powerhouse of the routine. I recently tried the SK-II Facial Treatment sheet mask, it's a Japanese export, not a part of the K Beauty lineup though there are some great alternatives, in an attempt to battle hangover face from this past Halloween weekend. The mask is soaked with all that secret sauce Pitera from their essence, and after letting the mask do it's work and sink in for 15 minutes, I peeled away the mask and felt my skin bounce back into place. Now if only my body could do the same after a night out.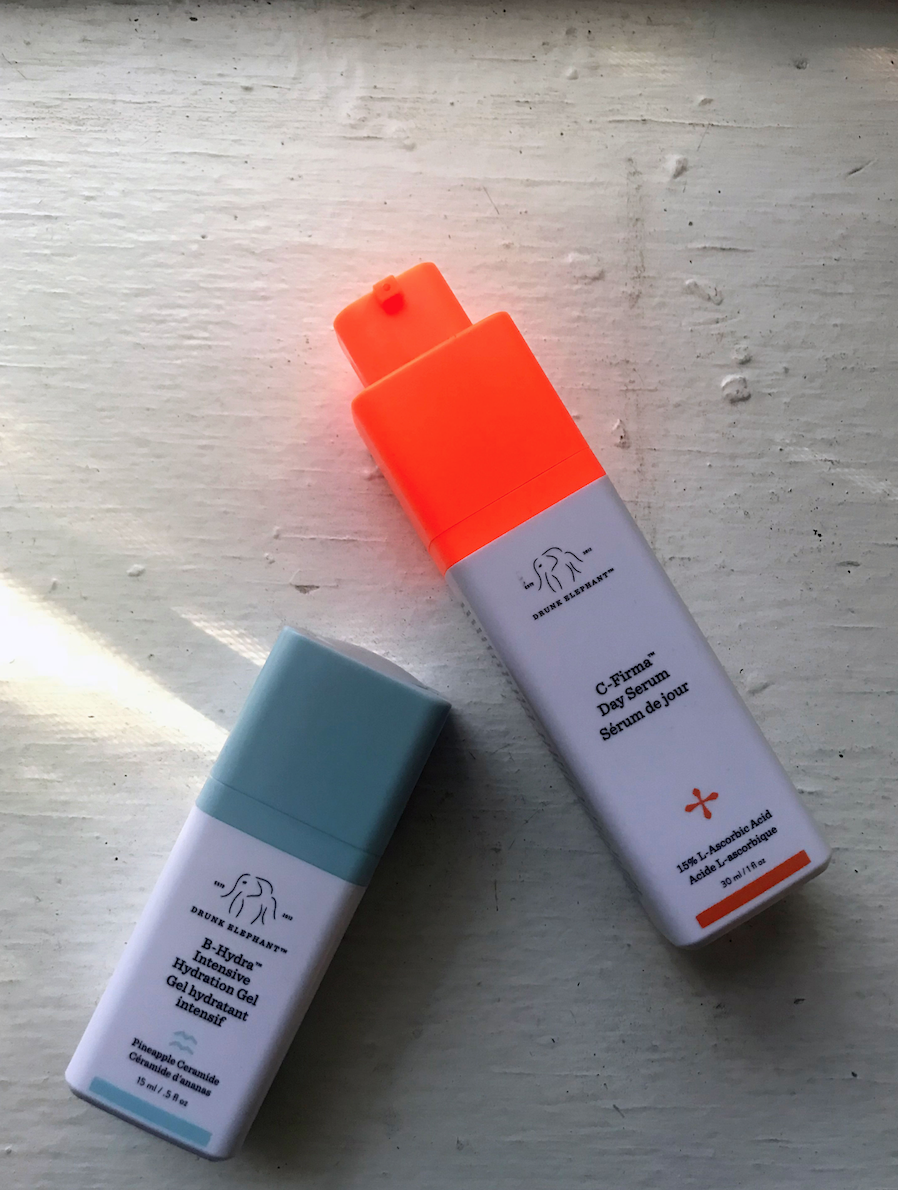 Brighten up
Vitamin C did not come here to make friends, she came to win. This liquid gold–well more orange-ish–has a kind of smoky smell to it and is a hands down skin savior. It's great for brightening the skin, UV damage control, antioxidants … I mean the credits go on and on. I've been loving the Drunk Elephant C Firma Day Serum mixed with a little bit of their B-Hydra for the ultimate skin cocktail. Next up I've got my eyes set on SkinCeuticals C E Ferulic, all of which have a high percentage of ascorbic acid (15% or higher) so you get maximum results.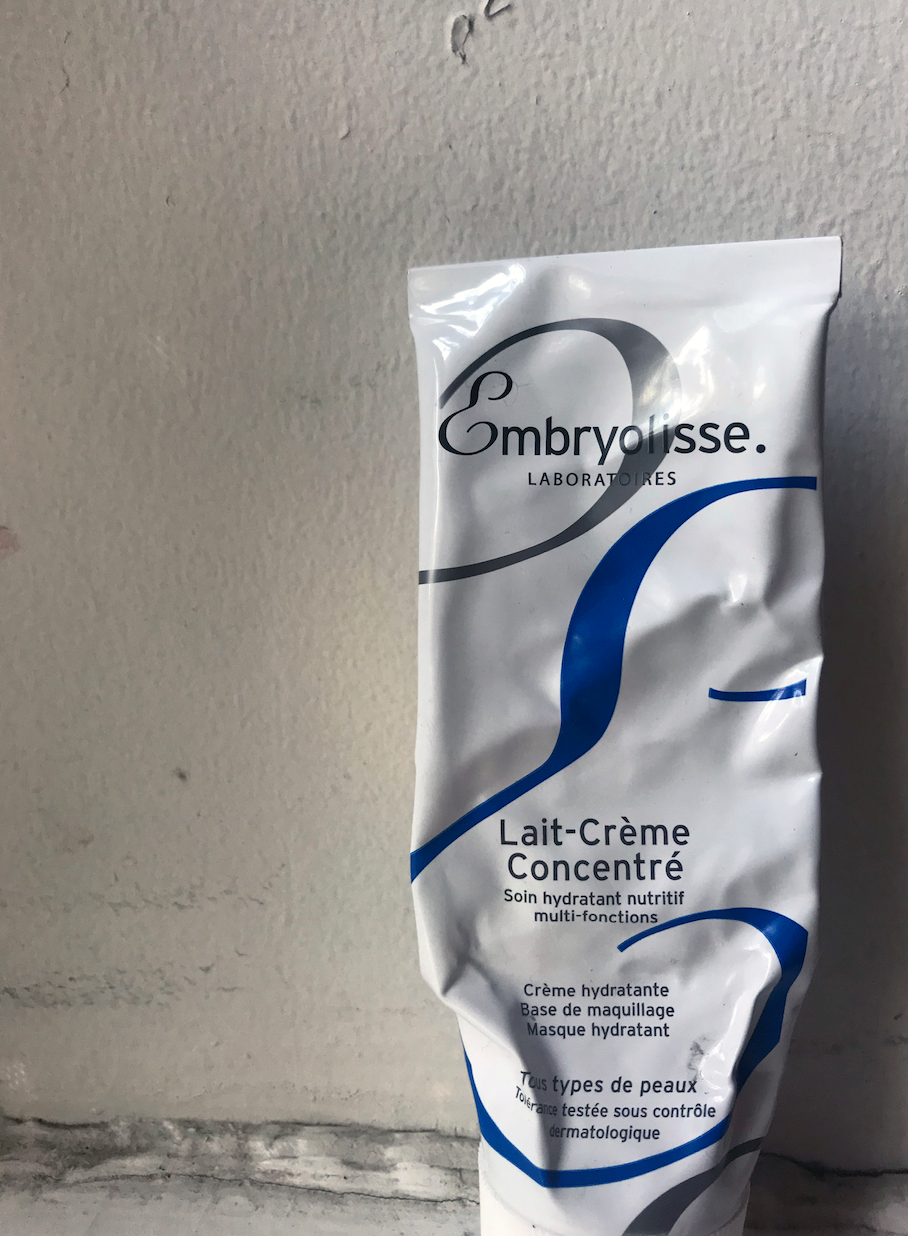 When in doubt, hydrate
A typical French skincare routine usually consists of 5 main players: a cleanser, a micellar water, thermal water, toner, and moisturizer. Hydration is of the utmost importance, and when I'm looking to give my face the equivalent of a tall glass of water, I turn to the Embryolisse Lait Creme Concentre. Depending on how you layer it, you can either use it as a day cream before makeup or lather on a bit more before bed. The consistency and light fragrance make it feel immediately spa-like, and my skin always thanks me for it afterwards.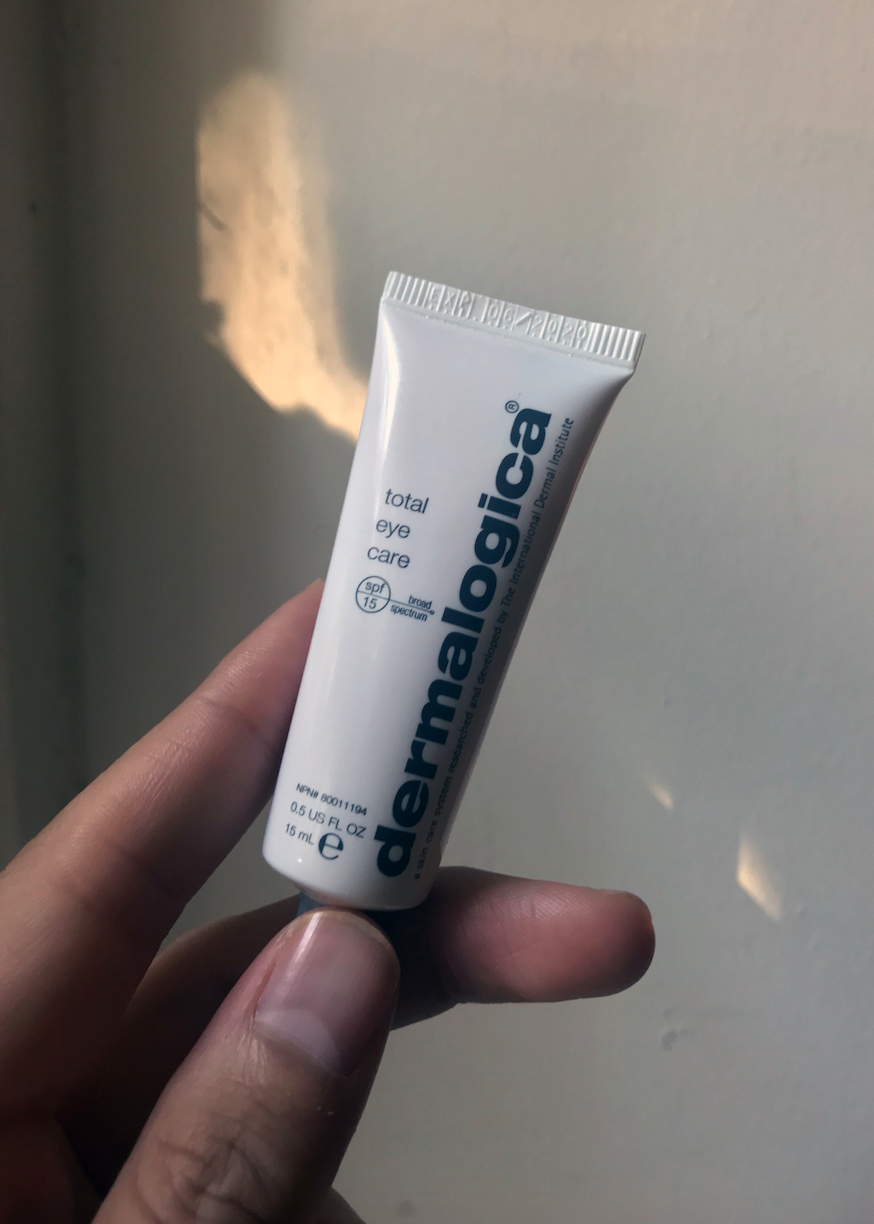 And a little extra around the eyes
While the French mindset would be to apply your moisturizer and call it a day, I'm a more is more type of person and think eye care needs a moment in the spotlight too. Another Dermalogica product, the Total Eye Care caught my eye because of its addition of SPF in the formula (you can never have enough SPF, more on that later). Plus, it's slightly tinted so it's here to save the day from any dark under eye circles.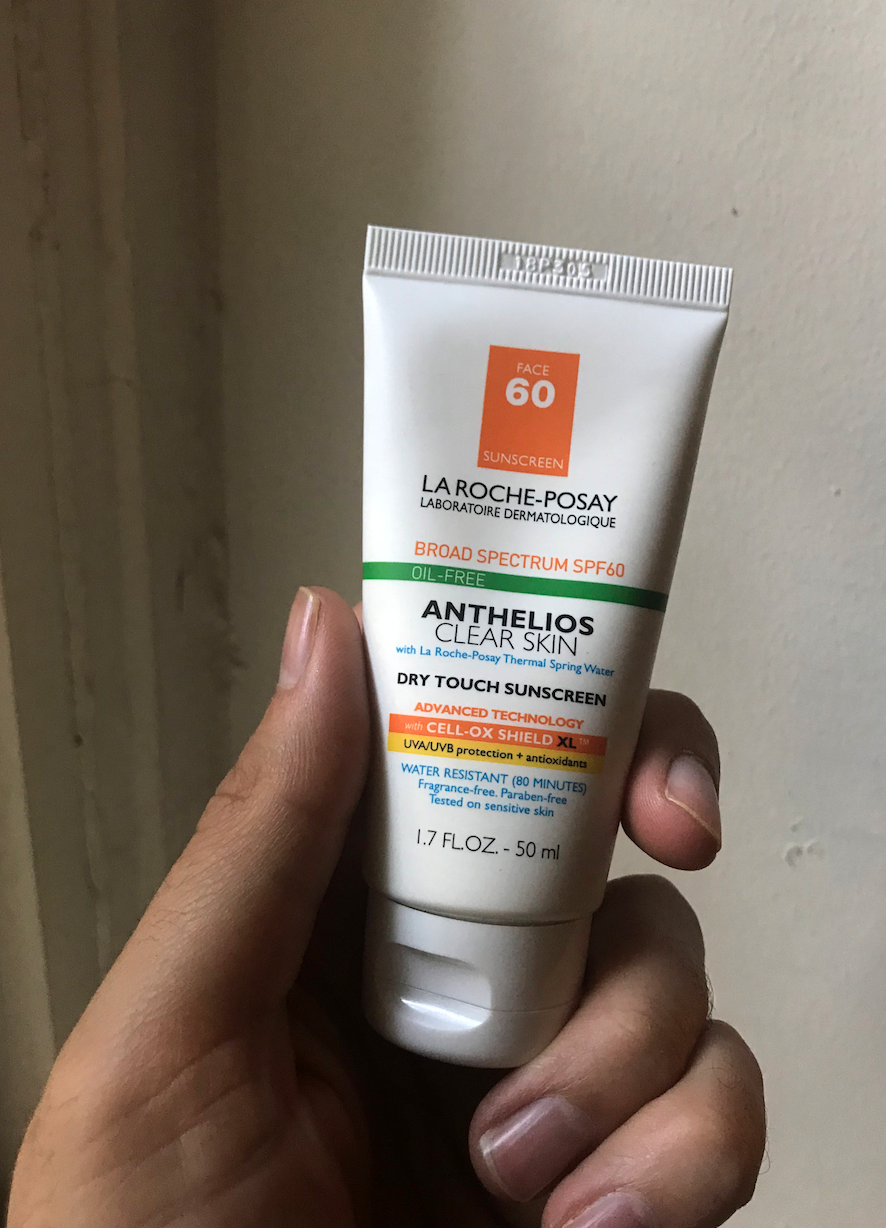 SPF is universal
It's true you will die if you don't use SPF. No matter what kind of routine you curate for yourself and all the different products you swap in and out of your rotation, SPF transcends all lists and should always be the finishing step in your regimen. I stan for the La Roche Posay Anthelios SPF 60, it won't clog your pores and goes on matte so you're not looking oily for the rest of the day.
Learning about the different regimens and staples of both the Korean and French skincare was great, but I didn't want to be limited by a certain line or style of items when I go through my routine every morning and night. Mixing and matching and finding what's best for your skin is the ultimate end goal here, so get out there and start playing the field with skincare products until you find your perfect match. With the possibilities being almost completely endless, maybe you really can have it all.