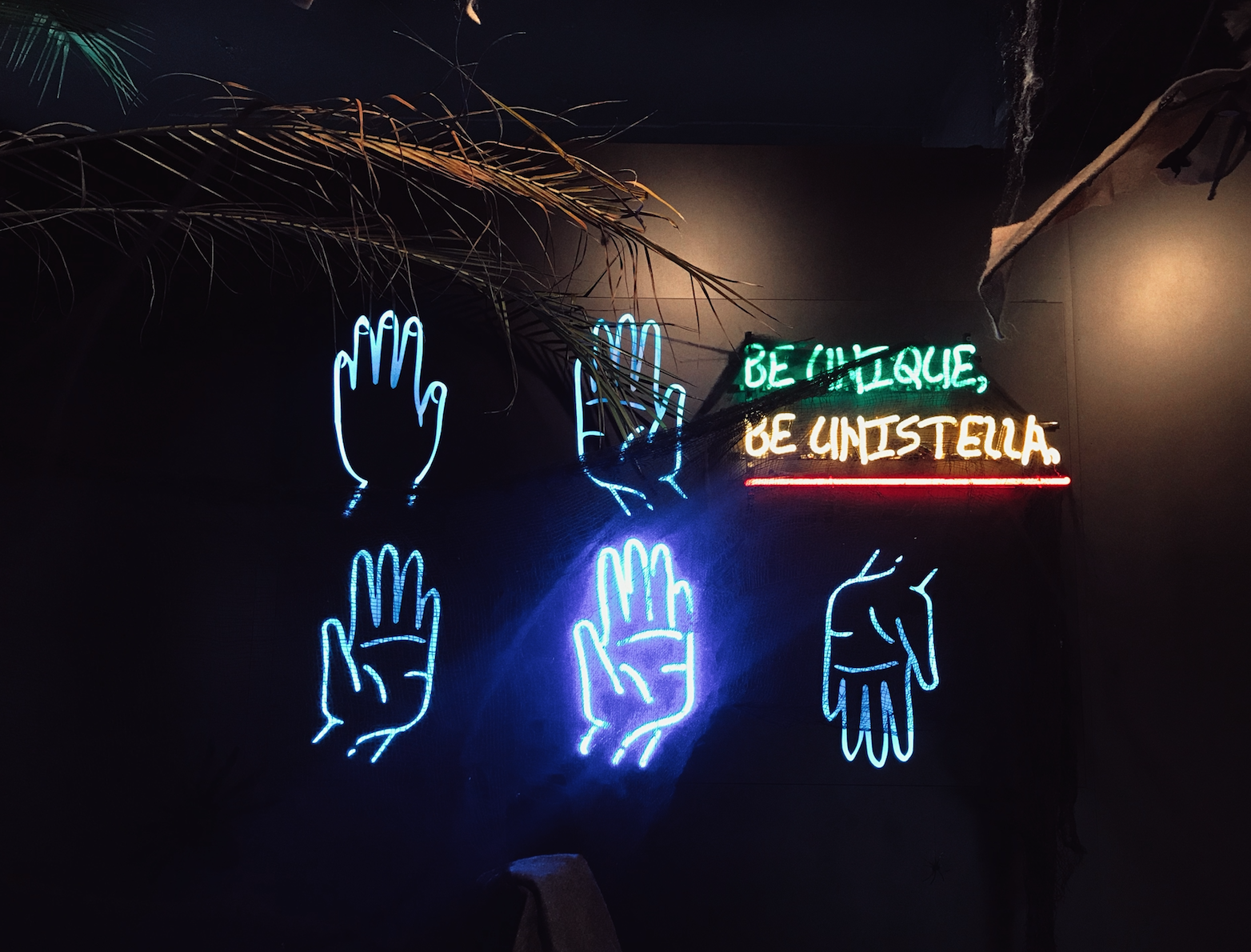 Unless you've been living under a rock, you've probably seen Unistella's nail art somewhere on social media.
Whether it's her LED, slime, or velvet nails, the designs you've seen are by Seoul-based Unistella, aka Eunkyung Park. But the nail artist truly blew up in 2015 on Instagram thanks to her glass nails, which has since become her signature. Almost overnight, Eunkyung  became an international sensation, leading her to write ups in Vogue, CR Fashion Book, Refinery29, among many others.
SEE ALSO: Here's how to prepare for the fuckboy apocalypse
The nail artist, who's been honing her skills for 15 years, now counts Korean celebrities from CL, Hyori Lee, the members of Girls' Generation, to Western stars like Scarlett Johansson and Kate Moss as her clients.
We got to visit Eunkyung's Unistella studio this past week in Seoul where she came up with a new trend for us, one that she thinks will explode for guys everywhere in 2018.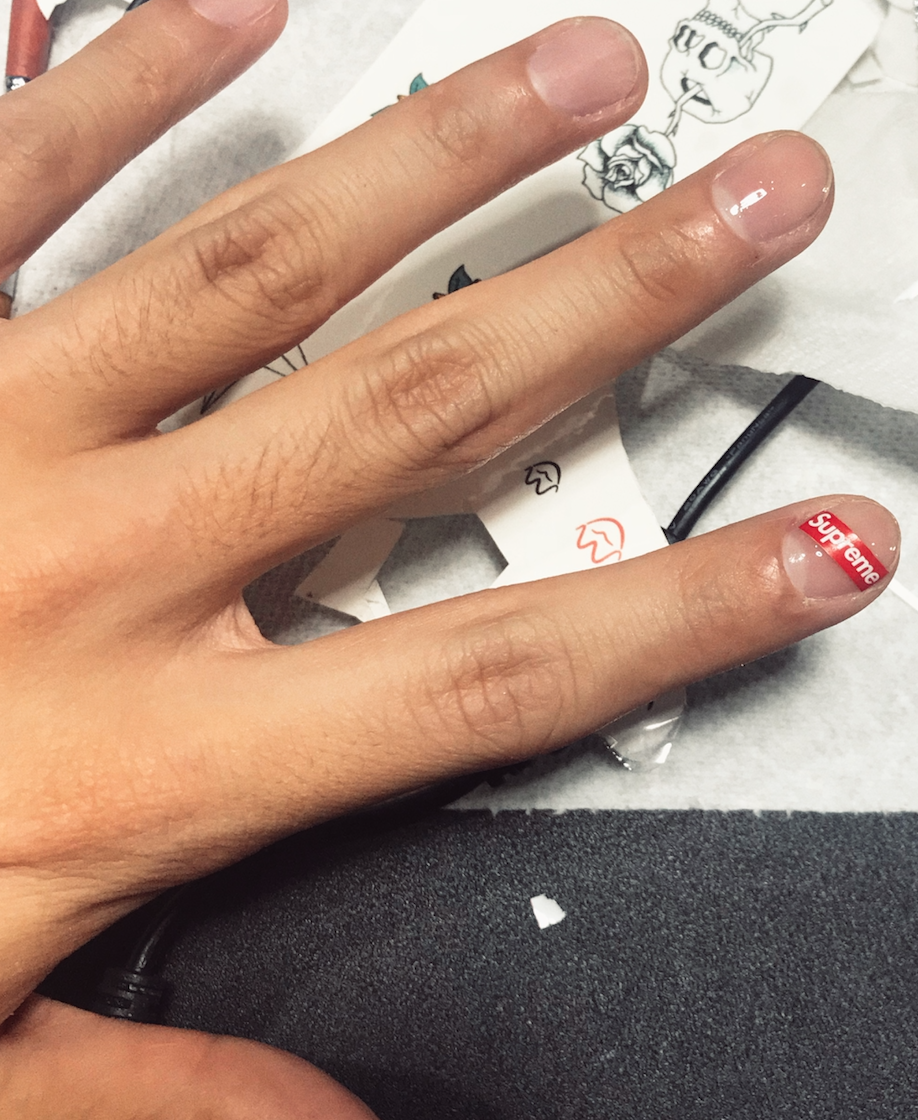 It's called "tattoo nails," nail art that resembles tattoos. Think of it as if the flesh under your nails was tattooed (I know, squirming in pain, too!). But it's nail art that's supposed to look effortless – even tough.
http://www.giphy.com/gifs/3o7aCSiT29I53JFO3m
To get this just right, Eunkyung mixed traditional tattoo art from skulls and roses to give it a hard look and topped it off with a fresh finish with a streetwear logo. In this case, it was Supreme (since it's having a moment). The matte finish is key to making the entire look seem like a tattoo, something that makes any outfit pop with a swaggy touch. And to make the look seem more like an afterthought, she painted just three fingers: the middle and index finger on my left hand and the thumb on my right.
"G Dragon paints his nails often, and so do other Korean pop male pop stars," she tells me. "But I don't have many male clients. I want to make it swaggy and accessible to more guys and show that nail art is for everyone."
With these swaggy AF nails, we're certain this is a trend that's going to catch on like fire. Watch this space.
Here are close up photos of my final "tattoo nails," FIRE AF: