"Fenty Beauty. Believe the hype. This is not a game. Wow."
That's exactly my sentiments after testing Fenty Beauty. If you haven't heard of Fenty Beauty yet (seriously, who are you?), the line now sold at Sephoras in 17 countries (!!!) is Rihanna's first foray into beauty. Rihanna's already had major success in the fashions sphere with her collaboration with Puma, which just had its latest fashion show Tuesday in NYC.
SEE ALSO: Brands are obsessed with Boy Beauty. Is it a passing trend?
But it's the beauty brand that's got everyone's tongues wagging. That's because the brand is all about inclusivity and ensuring at the get-go that all women and men are accounted for. At launch, Fenty Beauty had 40 foundation shades, called Pro Filt'r for all colors, highlighters that would flatter any skin tone, as well as lip glosses that would glide on and make any and everyone sexy AF. It's this mission to serve all people that made the process of building the brand take a little longer than normal.
"In every product, I was like: 'There needs to be something for a dark-skinned girl; there needs to be something for a really pale girl; there needs to be something in-between,'" she said to the press.
Since, it's been reported that some of the darker shades of foundation have been sold out worldwide. On my own trip to Sephora on Wednesday, I confirmed that most dark shades were sold out though some were still in stock. This is obviously telling that inclusivity not only is the right thing to do, but it sells. The beauty industry at large now needs to pay attention that it's not only socially responsible to sell a range that meets all people's needs, but it's also lucrative to do so.
On my trip to Sephora, I decided I'd try out a couple of products and purchase them for a review. I was skeptical like everyone else. Celebrity makeup brands come and go and many of them leave you underwhelmed. One only need look at Kim Kardashian's KKW Beauty contour line to feel a little scammed. At $48 you get a tiny amount, not to mention how little variety of shades there are.
After asking one of their very knowledgable reps, Lisa, at a local Sephora store here in Columbia, SC, I discovered my perfect shade was 240. Though 250 was what seemed like my perfect shade, it had reddish undertones. The 240 was a lot more golden and matched my yellow undertones for my Korean skin. She then applied a few different contour colors on my cheekbones and jawline. We tested the Matte Skinsticks in Mocha, Truffle and Espresso before agreeing that Mocha wasn't too dark or too light for my skintone. After testing the scintillating highlighters, called Killawatt, I was amazed at the golden one called Trophy Wife. With just a small swipe your face is completely metallic. Like, the glow up is INSANE.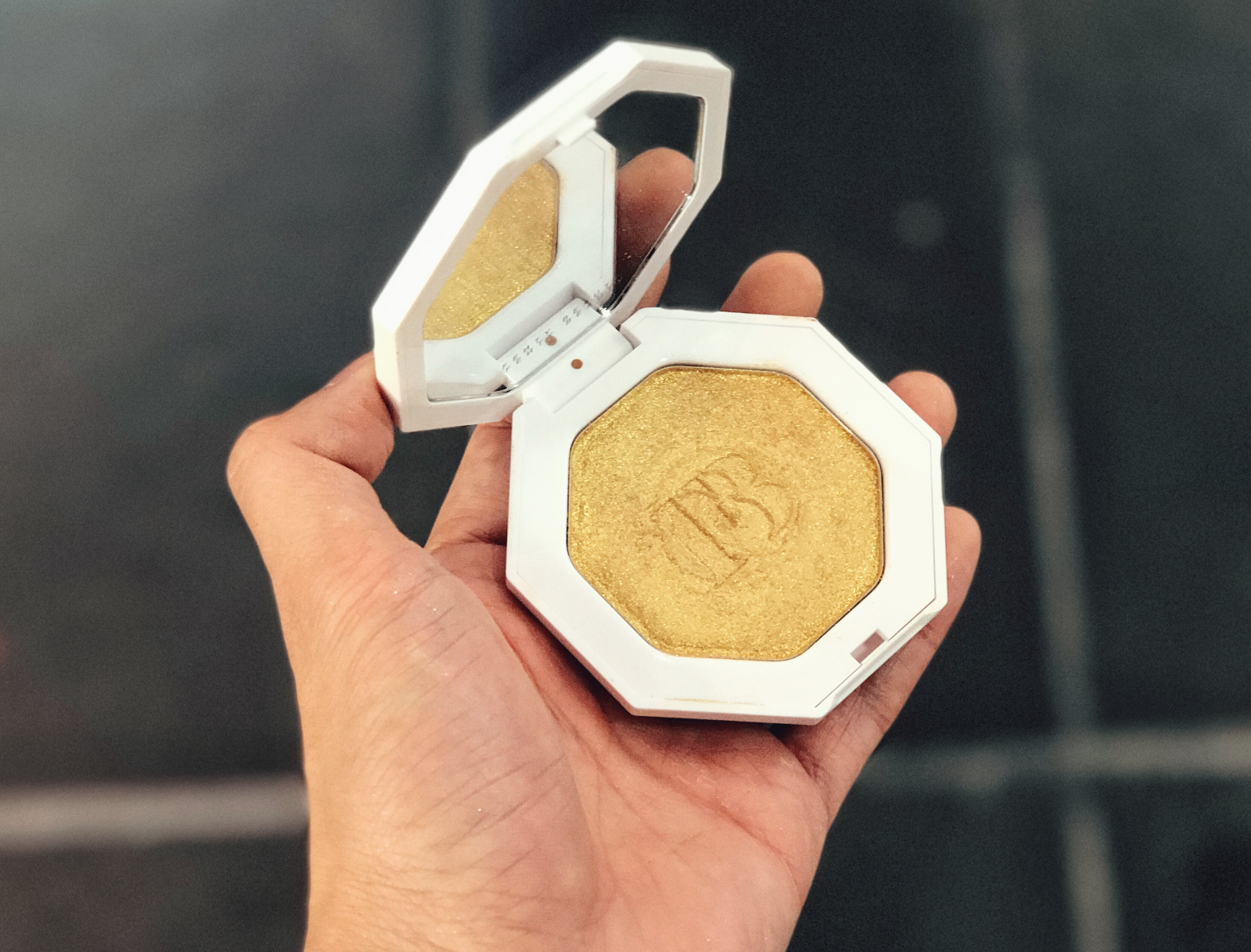 While I'm all about getting that flare of light to hit your face, for me, this wasn't very practical as I'd probably never use it. So Lisa suggested going with something more rose-hued for a natural flush of pink. We decided to go with Girl Next Door/Chic Freak.
After purchasing the items I went home to test them IRL. These are my thoughts.
Pro Filt'r Foundation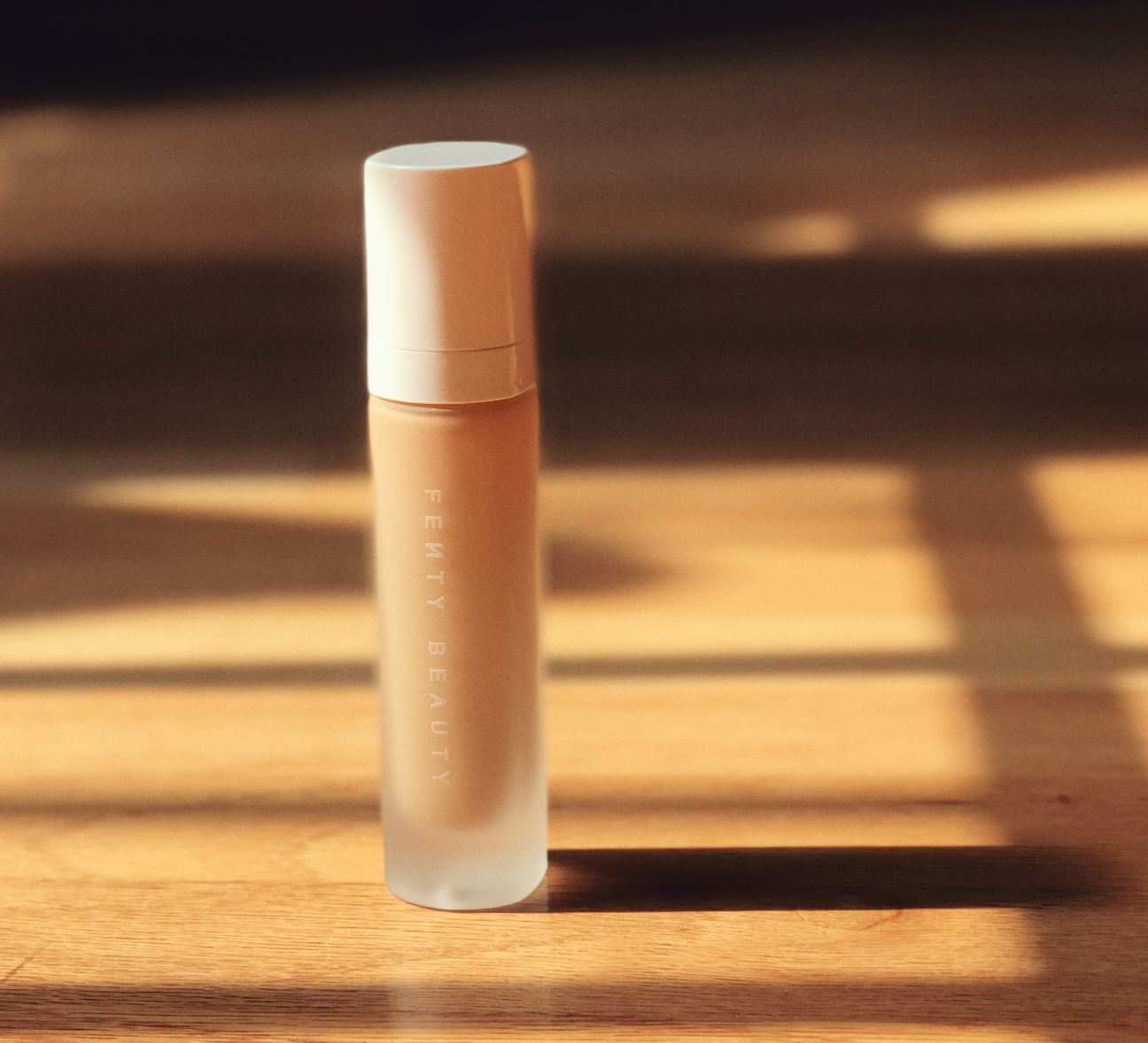 I usually stray from foundations just because they're 1) too heavy 2) too cakey 3) ~way~ too obvious. This one from Fenty Beauty is mattifying, which, as mentioned, terrified me. The thought of something going on so dry in my mind equates to cracking. One thing that already made me feel impressed about the foundation was that it was a little more affordable than others brands. Make Up For Ever's is $43, Giorgio Armani's is $42, Too Faced goes for $39. Now it might not be ~so drastic~ of a price difference, but if you're pinching pennies at Sephora like the rest of us, every dollar counts.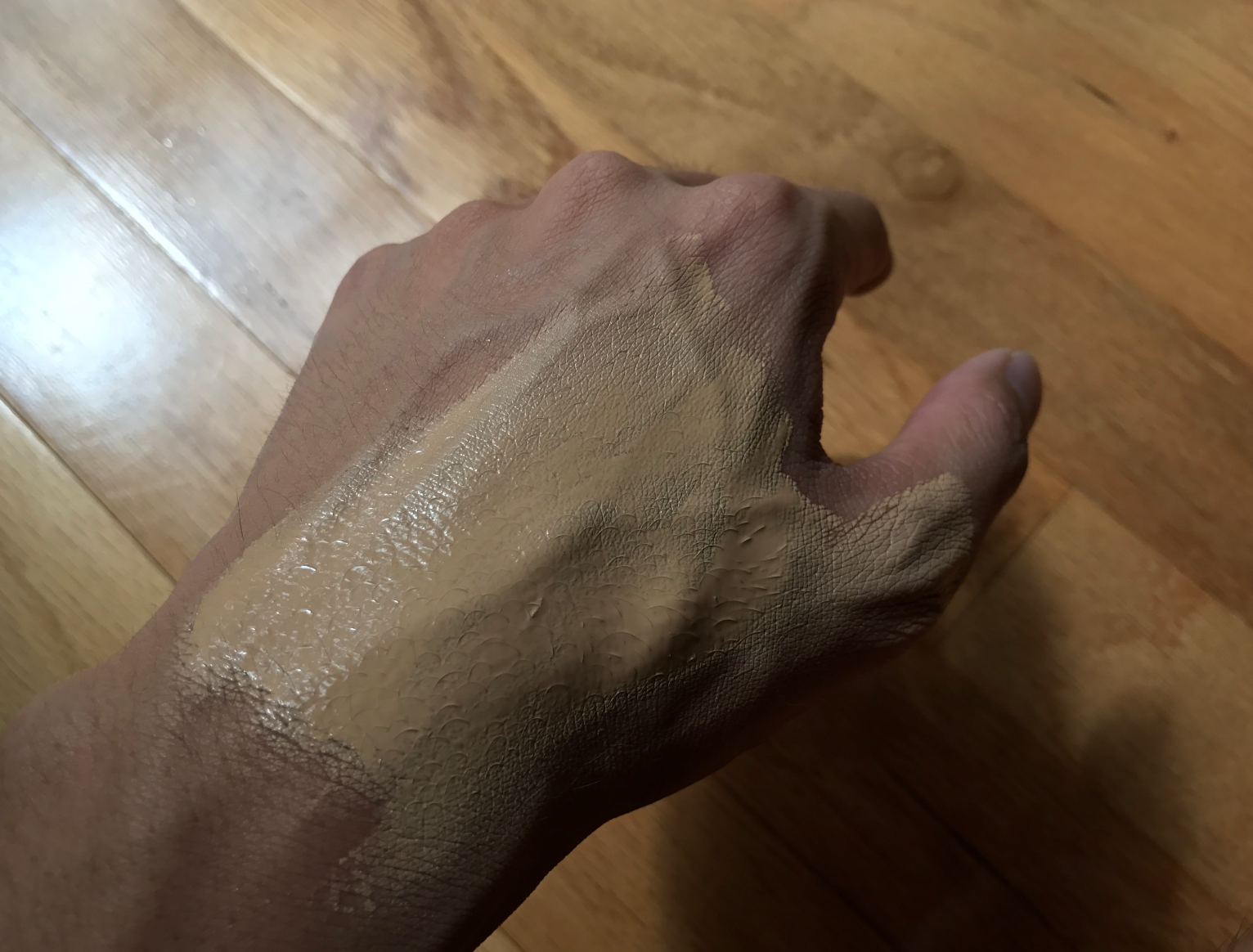 There was actually a learning curve when applying the foundation. I was taken aback by how quickly the product seeps into your pores and then sets. It's perfect for someone who's on the go and has little time for a foundation to dry. For others, it's a bit unsettling as you have to prepare yourself to dab the foundation across your complexion quickly. But once I learned how to use the product, it went without a hiccup. It's buildable, meaning you can put the product on top of blemishes or any other spots that need more coverage. It's also not drying like I thought, though it doesn't feel completely weightless like say, a BB cream or a cushion compact. Since it is mattifying, I would recommend using a serum before or an oil if you're looking for more of a dewy look. But after applying this to my acne scar face, I found that the results were really, really amazing.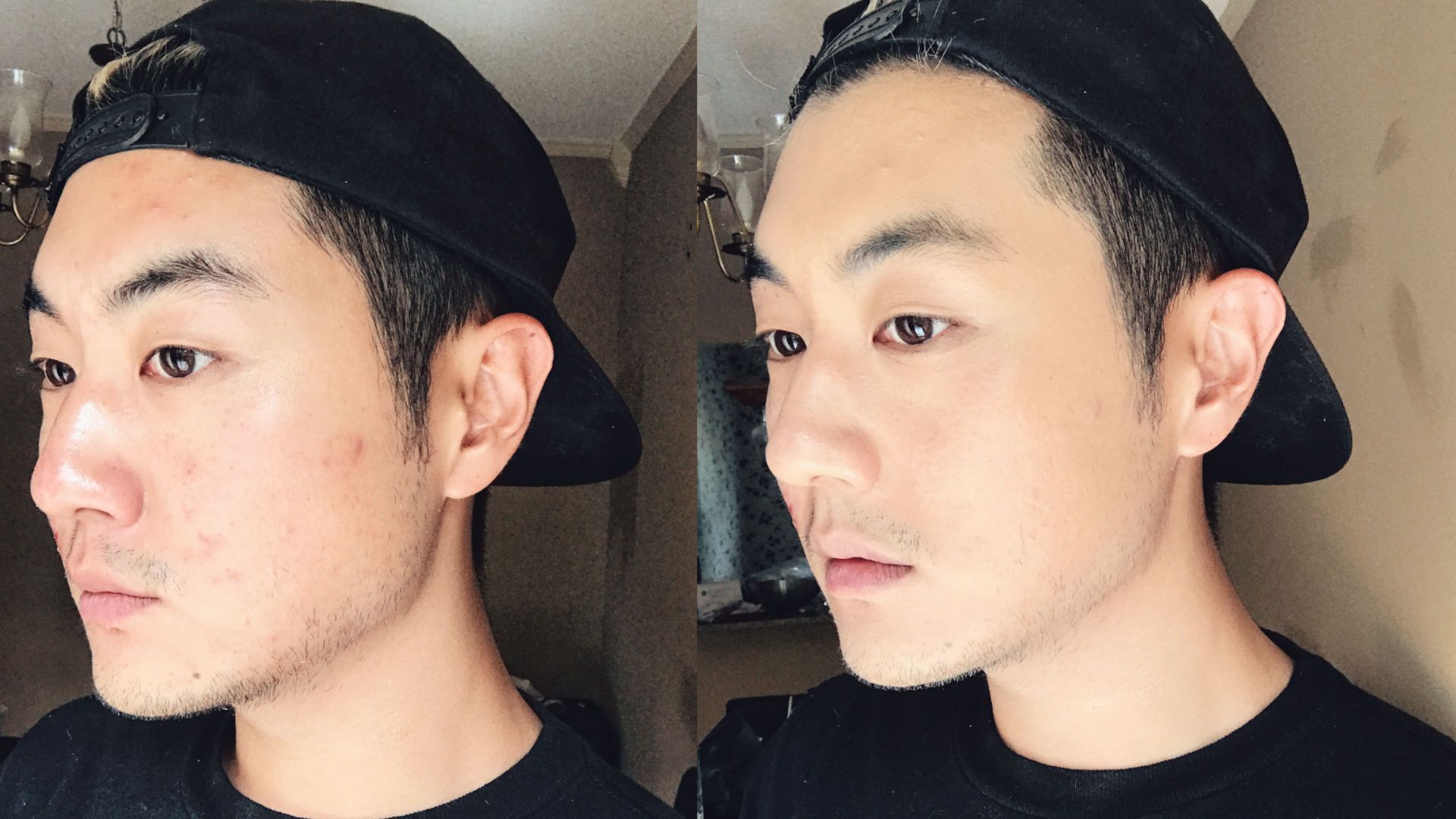 Contour Sticks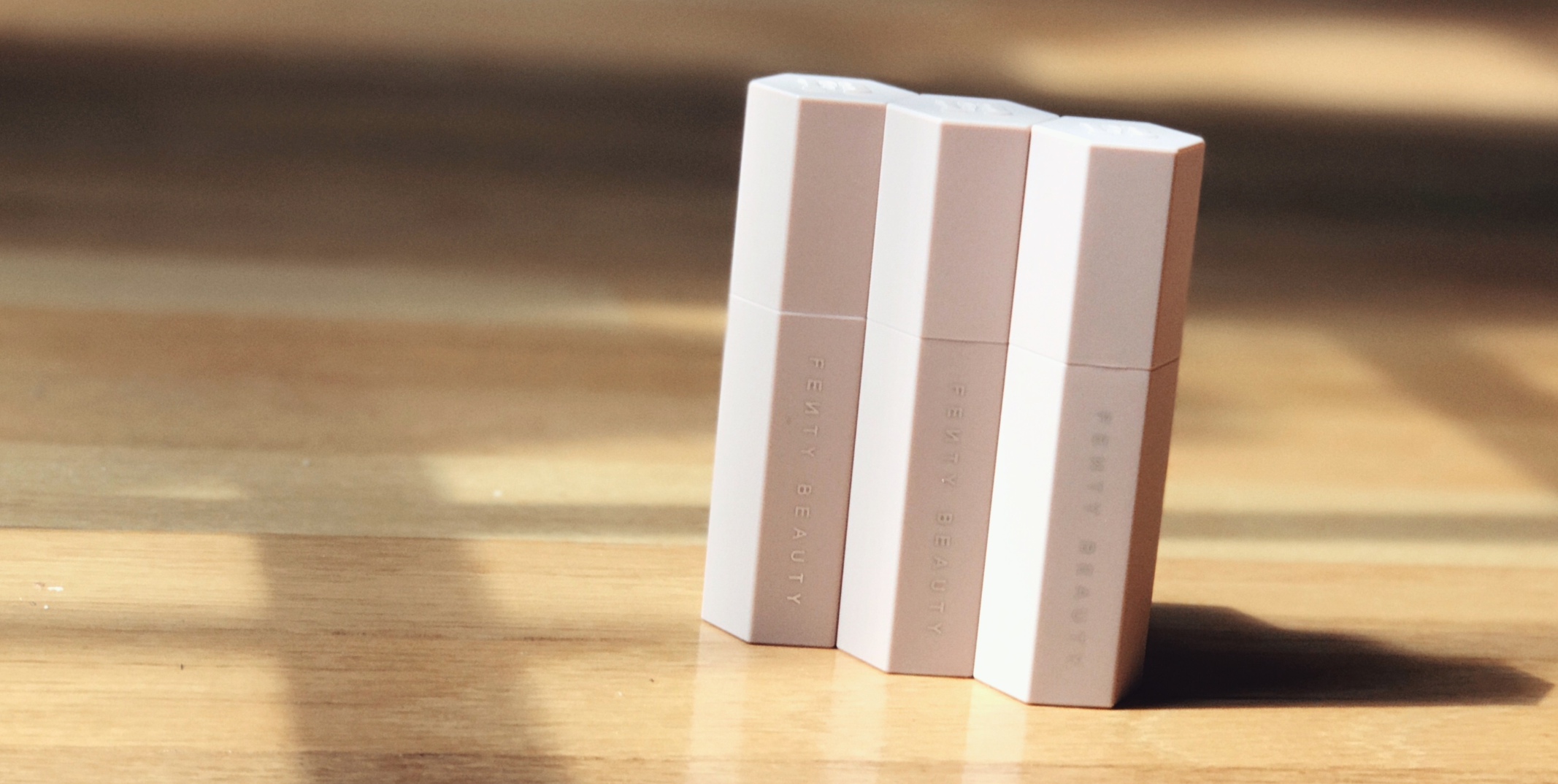 The contour sticks can be purchased individually, $24, and come in ~many~ MANY shades. These sticks are used for concealing, highlighting or contouring. Called the Skinsticks, Fenty Beauty offers them in a trio for $54. As someone who doesn't contour that often but has definitely used his fair share of contouring products, I was extremely elated to find how the product melted right into my skin. Perhaps the best part? The magnetic packaging. Apart, the sticks stand alone but together they attach at the hip (Cue: Neyo's Make Me Better here). Apparently, Rihanna thought about makeup bags and how everything is lost in them. To ensure your sticks stick together, she wanted to add magnets so that you'd never lose any of your sticks, ever. Like, how cool is the design??
It's not only buildable, but creaseproof, meaning, you can seamlessly add more on top for a range of layered colors. The sticks are really great at blending and I found that using a brush was just as easy as using my makeup sponge. I was extremely surprised and giddy to see that the result was natural in the "no makeup makeup" that I'm always trying to achieve.
Here's a before and after: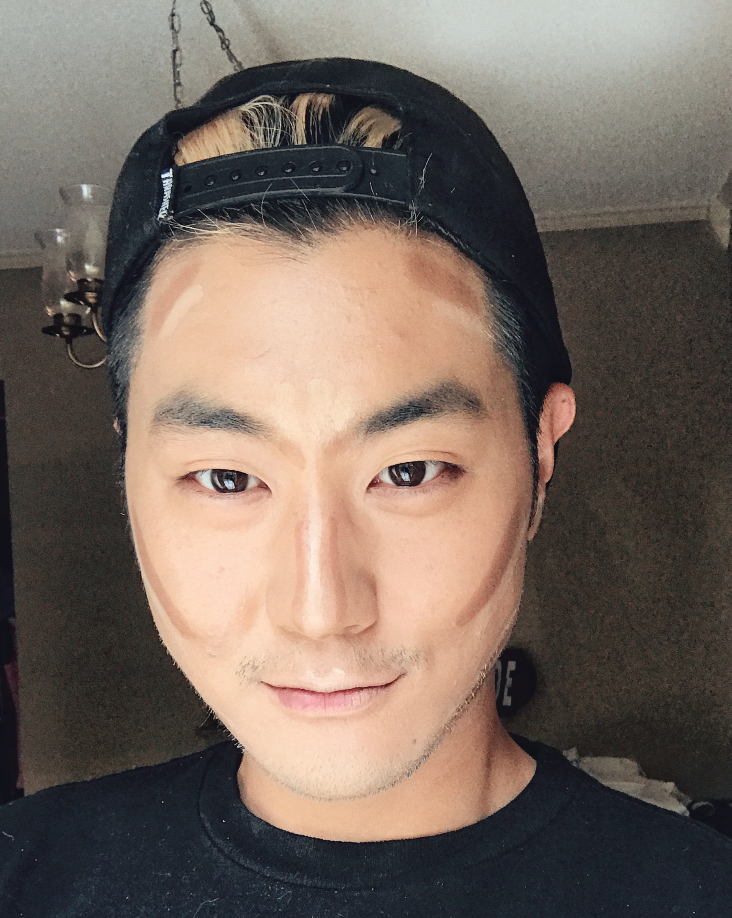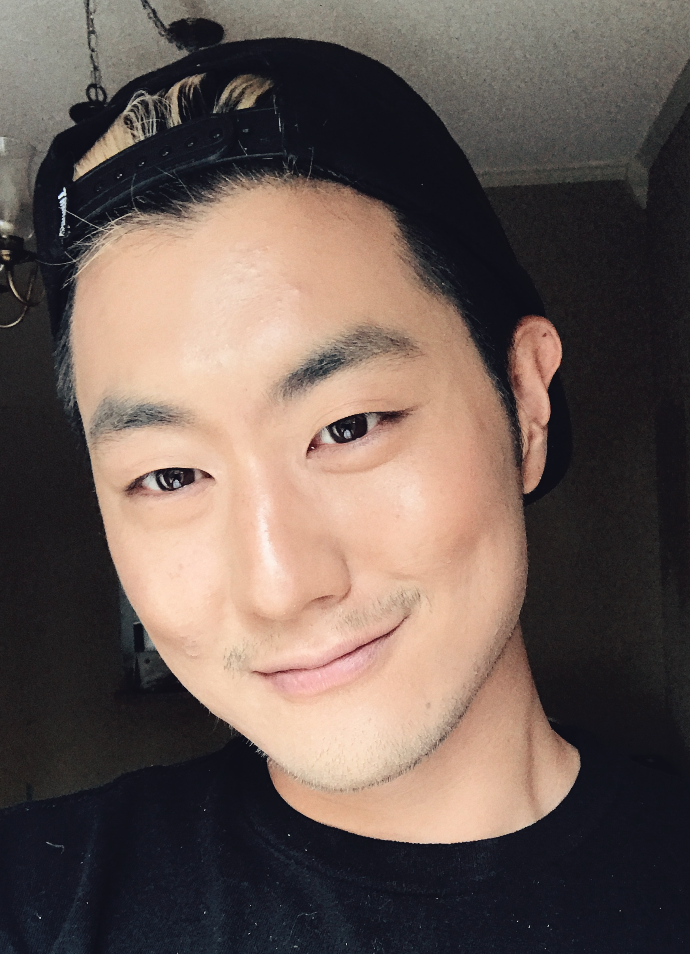 One thing I will note is that since I purchased the Trio, I also have a highlighter which gave a little color but didn't really do much. I don't know if it's because I didn't apply enough or that my contour was too dark, but it wasn't so dynamic. And having already purchased the Killwatt highlighter, I don't know if a stick is all that worth it TBH.
Highlighter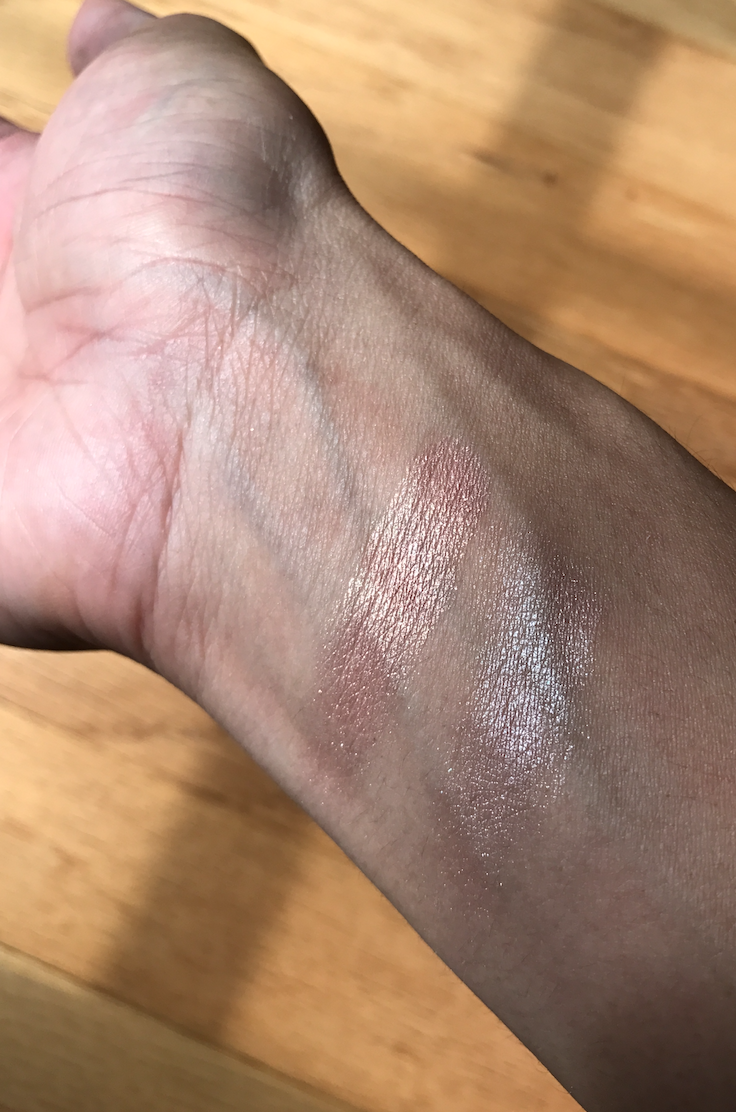 Possibly the biggest draw to the Fenty Beauty collection is its highlight. Rihanna, for one, is obsessed with her Trophy Wife one that I mentioned above. For me, the Girl Next Door/Chic Phreak seemed the most natural for my everyday (that is, if a highlighter could ever look natural, lol). It gave me a pink flush and some beautiful color that contouring and foundation alone does without. The glow was REAL AF but not overbearing.
I could imagine myself wearing this out with a light dab of highlighter for the day and then building it so that I absolutely GLOW UP at night. For $34, it's definitely worth it and I've realized a little truly goes a long way.
In conclusion: Other than the fact that Fenty Beauty is the most inclusive brand maybe ever, it's also a really, really good product. So good in fact, I'm going out of my way to say it's possibly the best new beauty brand of 2017. For the price, the actual amount of product you get and the quality, Fenty Beauty is now officially the industry standard. Kudos, Rihanna. (Cue: Bitch Better Have My Money here)