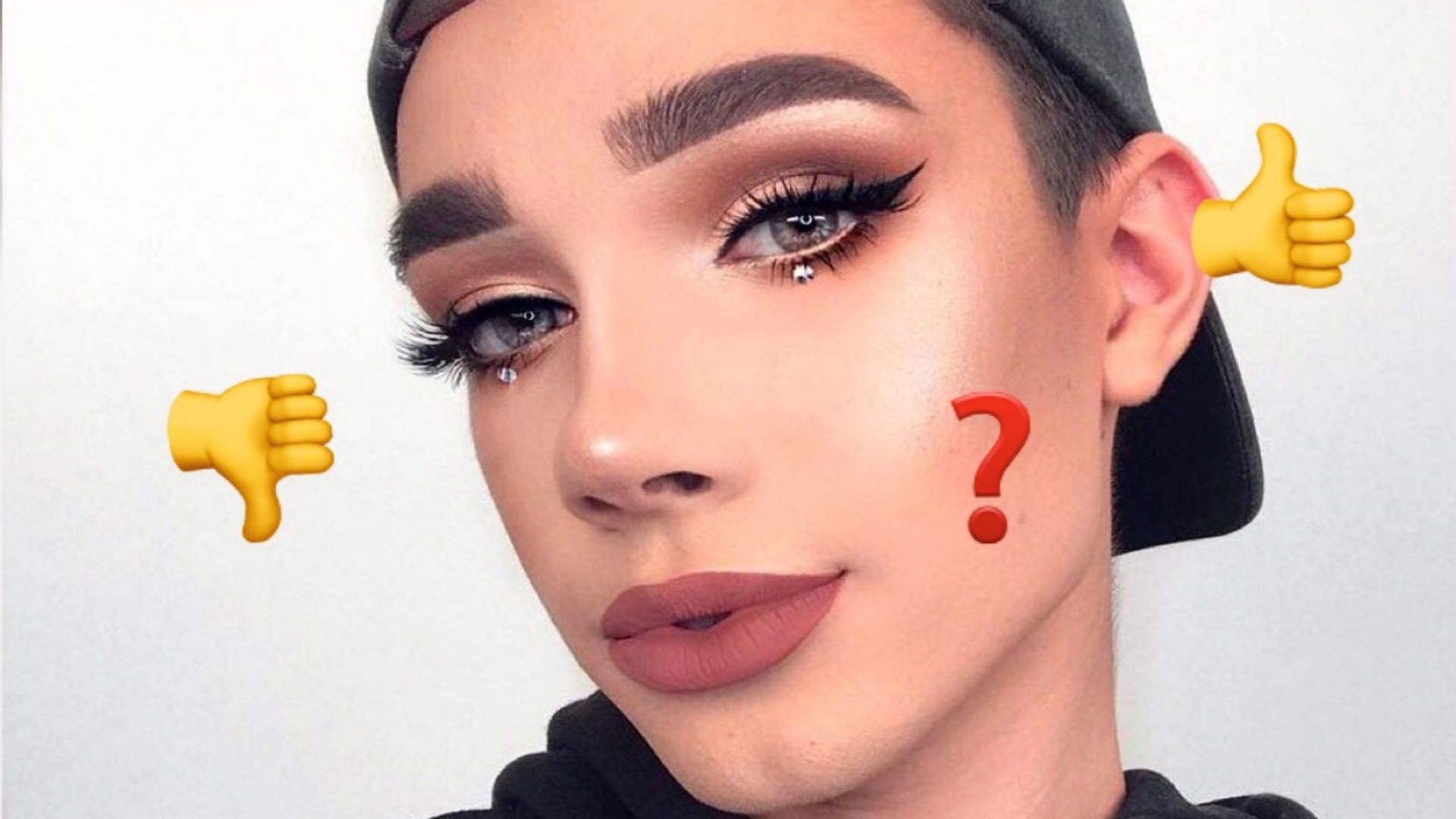 Last October, the beauty world exploded with the news that CoverGirl had chosen James Charles – a relative newcomer to the YouTube scene – to be a brand ambassador, and its very first male face.
Many applauded the brand for its progressive choice. After all, for a national drugstore brand in cities small to big, it was a bold move. As gender roles become increasingly blurred, the topic of gender identity has been elevated to the attention of mainstream audiences and it seemed like the perfect time for a male to take on the predominantly female industry.
The announcement was met with a Web-only campaign featuring the polarizing 17-year old, a YouTuber who amassed over 90,000 subscribers in a matter of months due to his elaborate makeup tutorials, alongside Katy Perry who preached: "lash equality for all." While the spot aimed to be progressive and inclusive, it begged the question: Was CoverGirl (which was followed by Maybelline with Manny MUA as an ambassador) authentic in its efforts to include men in their target demographic? Meaning, do they really care about inclusivity – beauty for all? Or is the move simply capitalizing on the popularization of the gender-fluidity movement?
Boy Beauty is a real business
Speaking of which, the movement has reached fever pitch not only in the cultural zeitgeist but with brands as well. It's a real business. Brands like Milk Makeup and its Blur the Lines campaign with Very Good Light, to genderless brands like Context, to simply men adopting more skincare and makeup into their own every day regimens have lured major corporations to expand into new markets.
Beauty brands like Anastasia Beverly Hills, L'oreal and Glamglow have found that marketing to men is not only a smart choice when it comes to the brand's perception of diversity, it's also a highly  lucrative market. According to Euromoniter, the male grooming industry — including haircare, skincare and shower products — is expected to reach over $60 billion by 2020, outpacing men's haircare and fragrance.
"Millennials and Gen Z are driving the culture shift towards gender fluidity and opening up new possibilities for men to explore beauty products."
With so much hoopla over the men's beauty business, are brands successful in tapping into the men's market? Is it a quick cash out for them? And are their efforts perceived as authentic by Generation Z?
Beauty and the definition of masculinity is certainly changing. At least, according to Theresa Yee, Beauty Editor at WGSN trend forecasting. She tells us the exploration of gender identity is driving more male consumers than ever to seek out beauty products, and the market is following their lead. "Millennials and Gen Z are driving the culture shift towards gender fluidity and opening up new possibilities for men to explore beauty products," she says.
CoverGirl, of course, isn't the first brand to entertain makeup for men. Tom Ford Beauty has been advocating male beauty since its inception in 2006, and Milk Makeup, now one of Sephora's most successful new brands, launched last year with models from all genders.
"More men are wearing makeup than ever before."
When asked about the brand's choice to include a male face in the campaign, Ukonwa Ojo, CoverGirl's Senior Vice President, said that CoverGirl has always been an inclusive brand partnering with relevant and ground-breaking talent. The brand has focused on showcasing diversity in the past, featuring a range of skin tones and sexual orientations including Queen Latifah and Ellen Degeneres as spokeswomen.
Ukonwa also notes that the faces featured in CoverGirl's campaigns should be a reflection of the people wearing their products. "More men are wearing makeup than ever before, so it was only natural to include a guy in our communications," she tells Very Good Light.
As the beauty industry is one of the most profitable in the world, it's impossible to isolate the fact that brands are attempting to sell product, and wouldn't use men in their advertising if they didn't believe it was profitable. It's a "best of both worlds" situation that brings in revenue, while making brands appear progressive and current, beauty blogger Bart Kaczanowicz of (OMG)BART! tells us.
"It feels extremely gimmicky, in the same way that so many brands are campaigning feminism, or commodifying feminism to sell a product."
"Makeup campaigns that feature men do buff the gender specific stigma attached to the beauty industry effectively," says Bart. "While promoting freedom of expression and equality, these partnerships also ensure that color cosmetics giants remain relevant and trendy after having won a vote of confidence from well known YouTube stars and influencers."

However, in order to appear genuine and modern, it's crucial brands are careful to keep their marketing from coming across as inauthentic. "It feels extremely gimmicky, in the same way that so many brands are campaigning feminism, or commodifying feminism to sell a product." Sable Yong, beauty editor at Allure, says of brands that have recently hopped on the gender-bending train. She champions brands like Milk and Tom Ford for supporting guys in makeup from the get go.
Georgie Greville, one of the co-founders of Milk Makeup, points out that one mistake brands are making when including men or creating a gender neutral line is making too big a deal of it. "When you call out that something is 'different' or 'niche,' you stop normalizing it," she tells Very Good Light.
By announcing a shift to gender neutral products, or suddenly including men in a product line, Sable says it can appear tokenizing or can come off as an obvious marketing tactic. She also feels another issue brands face is making a statement with an inclusive campaign or brand face but then never addressing the issue again.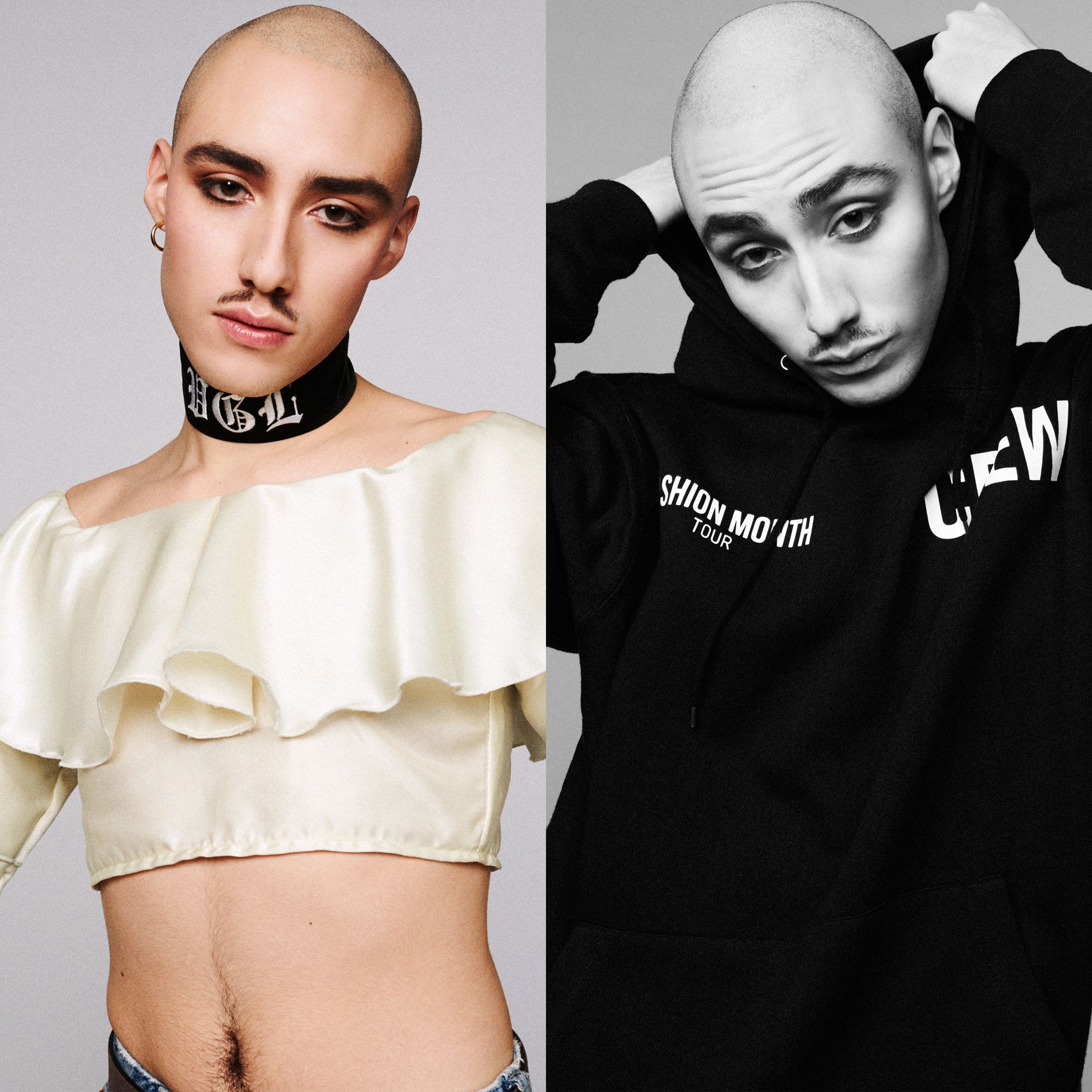 "The tricky thing is when brands want to start getting culturally political, they'll have a boy who represents them, but then they won't actually follow through with the message they are sending out. You actually have to follow through. You can't just do the gimmicky thing, which some brands don't get," she says.
The makeup promoted to men seems to fall into two distinct schools: There is the full face, glamorous, almost drag-like style of YouTubers, or there are brands asserting their stereotypical masculinity with concealers in sleek packaging boldly labeled "for men." There seems to be a lack of a middle ground of sorts for men. Men are either expected to use makeup to paint on a feminine face in Instagram full beat, or stick to gender norms by concealing their under eyes and doing things that fall strictly under "grooming," such as trimming beards and taming mustaches.
"There is no way a make up brand's male ambassador will ever normalize the glam look on an everyday man," Bart tells Very Good Light. "The genuine importance of a male voice as a consumer, however, is an impressive step forward. I see the need for more user friendly formulas since so many guys want to improve or enhance their appearance but lack pro skills."
When asked about the longevity of a male brand representative, Ukonwa tells us "it's not just a trend; this is becoming the norm. "James Charles is rocking trends and techniques loved by men and women alike, and we welcome all who love makeup as a way to express themselves."
While CoverGirl did not comment on the effect their new ambassador had on their sales, Ukonwa did say the response had been incredible and they plan to move forward with even more diverse faces.
Brennan Kilbane, former associate editor at Into the Gloss and a current Allure beauty editor, sees any male representation as a positive, even if it is only a marketing tactic and not a political statement.
"I consider myself fairly cynical towards stuff like this, but as someone who didn't grow up with a lot of references for guys who like makeup, I'm excited that there's a younger generation of guys who can go to CVS and see a guy in makeup when they are buying mascara," Brennan tells us. "That is really powerful."
Almost all of the editors consulted consider Milk an example of a brand approaching gender identity in a truly genuine way. "Taking an authentic approach is key – brands need to tap into the right influencers at the right time," says Theresa, citing Milk as a prime example of knowing their audience. She also adds that Milk's inclusivity since its inception, coupled with continued efforts to talk openly about gender, such as this past Spring's Blur the Lines campaign have added to the brand's credibility.
"For us, it is a reflection of our values both as people and as a brand," Georgie says. "We come from a progressive, open-minded place so that is intrinsic to everything we do as a brand. We believe in equality and inclusivity, and we make a conscious effort to inject that into the things we put out into the world."
Referring to other brands, she tells us, "trendy gimmick or not, if it's helping normalize men wearing makeup and promotes inclusivity, that's ultimately a really positive thing."
Another way to ensure that guys in makeup remains normalized is showing a more diverse range of men wearing makeup. This includes different body types and personalities, a diverse range of skin tones and ages, and including gender fluid or non binary people as well.
"You see celebrated male beauty bloggers and they all look very similar. They are mostly white, and they wear the same style of makeup," Brennan tells Very Good Light. "It's moving in the right direction, more is the key. But we're inventing a very narrow scope of what men in makeup look like. Widening that scope is important."
The bottom line is that most men are not using a full face of makeup a la James Charles or Patrick Starr on a daily basis. The fact that brands are tapping influencers with incredible skill sets and high concept looks makes these brands feel out of reach to men who may have just began wearing makeup, or prefer a more natural look. Brands need to understand this new market and speak to men directly, not the same way they would market to women (who make up the majority of makeup influencers' followers).
Ultimately, any exposure to men and gender-nonconforming people wearing makeup can only be seen as a step forward, whether a brand's intentions are to move product or challenge gender norms. While using male models will help a brand generate buzz, it will also contribute to the normalization of men using makeup and a less rigid take on gender roles.
In the beauty industry's pursuit to break gender norms, it must implement truly inclusive practices, rather than treat cosmetics for men as a fun trend guaranteed to earn a brand 15 minutes of fame.