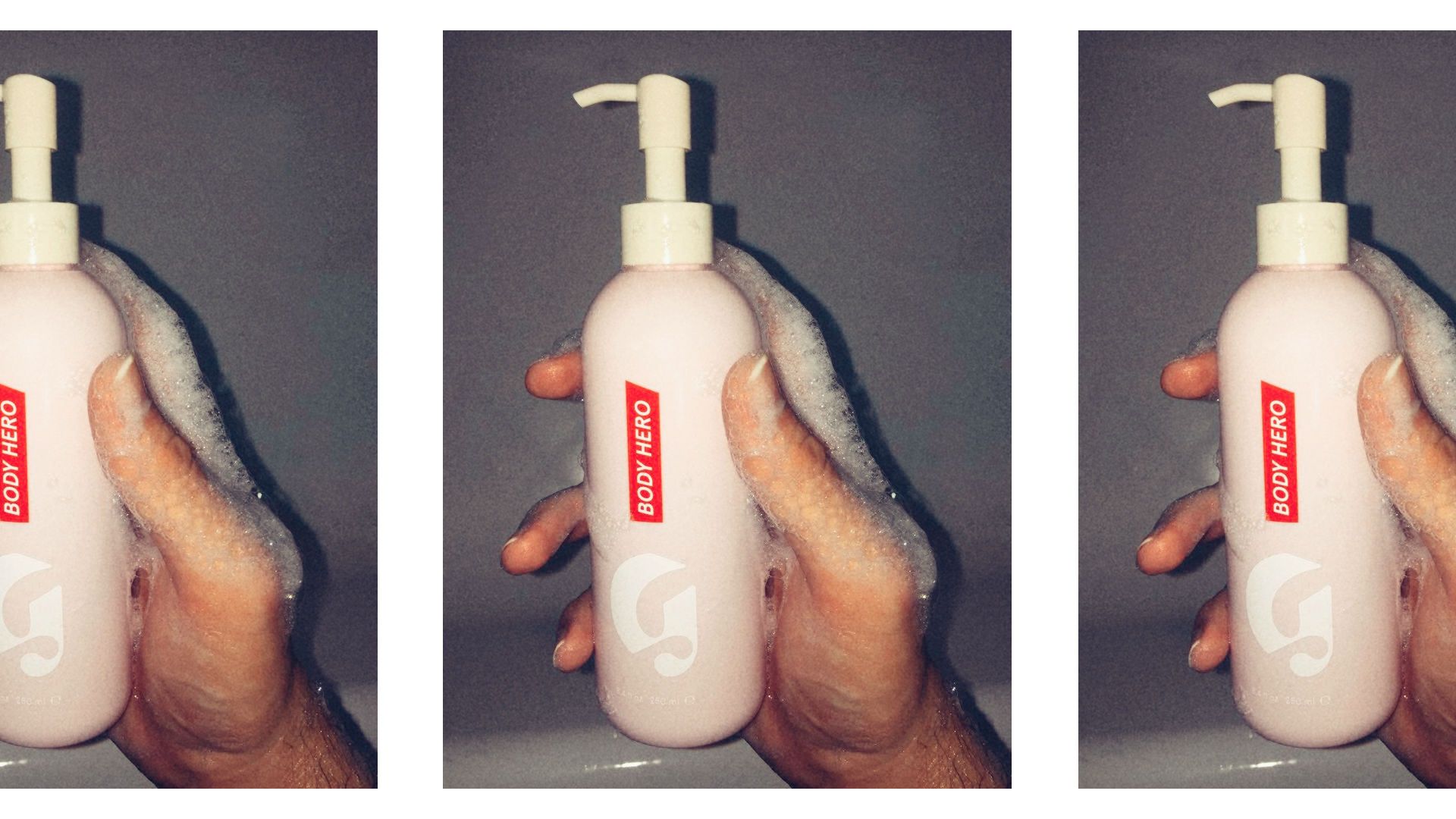 Earlier this week millennial cult brand Glossier launched their "Body Hero" line, a dynamic duo to cleanse and moisturize your body.
The Daily Oil Wash, $18  and Daily Perfecting Cream, $22 (or both for $35) are being heralded as face-quality skincare for your body. Indeed, an oil wash is something that's more commonly seen in oil cleansers and makeup removers and at least conceptually feels more elevated than a bar of Dove soap.
SEE ALSO: Glossier's Wowder powder will hide your pores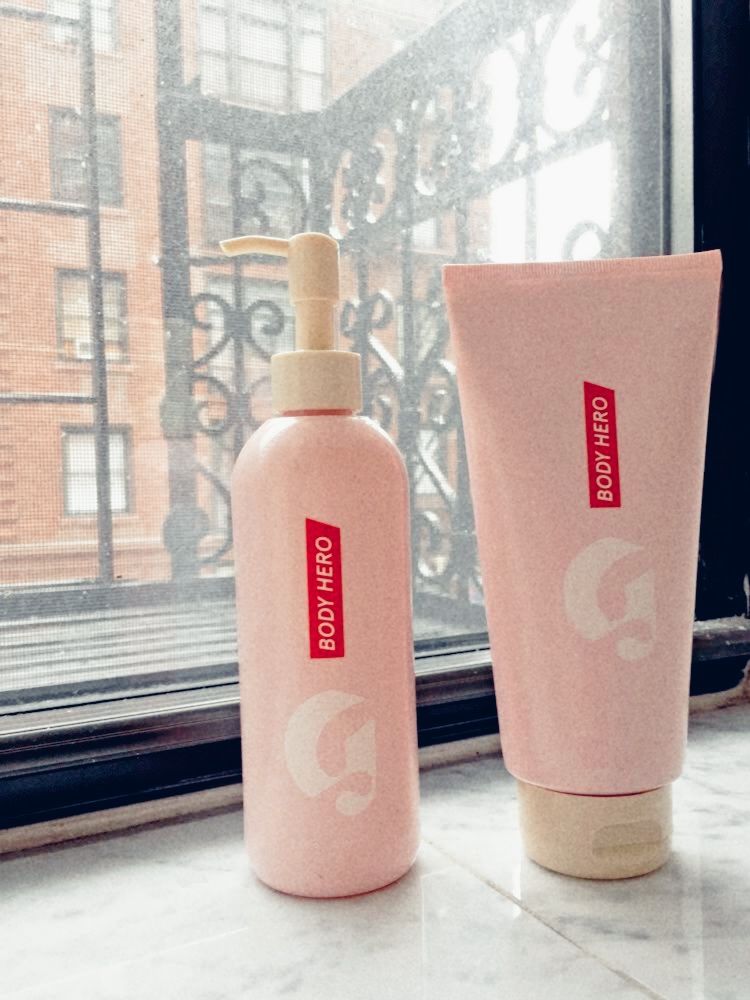 The Daily Oil Wash is made up of seven different kinds of oils and unlike most body washes has absolutely no water whatsoever. Like, zero. Glossier claims the oil blend attracts schmutz "like a magnet" to wash it away from your skin. Unlike some oil cleansers that you apply to dry skin and then let emulsify, with the Daily Oil Wash you apply it to wet skin. The honey-colored wash is light, viscous and smells faintly of Agua de Violetas (maybe that explains its claim to a "baby-fresh" scent).
The cream itself is ultra rich and thick, but rubs into the skin pretty easily.
We tested Daily Oil Wash after a sweaty gym session to see how effective it ~really~ was at removing dirt and grime. Upon applying it to skin, the wash melts like butter and begins to foam. A little goes a long way, and we found that the oil was effective in washing away grime without having to scrub too hard. After towel-drying, my skin felt supple and didn't have any leftover residue.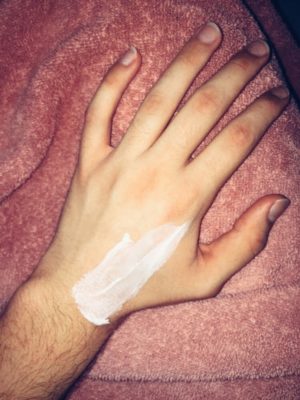 The Daily Perfecting cream also has a similar subtle violet scent to it, but the neroli is more present. The fragrance for both products is sophisticated and light, so it will wear off and won't interact with your cologne or perfume. The cream itself is ultra rich and thick, but rubs into the skin pretty easily. Glossier claims zero residue, but we did have some leftover after applying. This is to be expected with such a heavy moisturizer. It did however, go away within a few minutes. In stepping up your run-of-the-mill moisturizer, also included in the ingredients are "light-reflecting particles." Our skin did look extra shiny and camera-ready after applying the cream!
The best thing about these products is they do their job and fade away into the background. The oil washes your skin thoroughly and moisturizes without drying or leaving a waxy film. The cream leaves your skin looking dewy without weighing down your pores or perfuming. If you're looking to upgrade your shower routine, Body Hero is a winner.