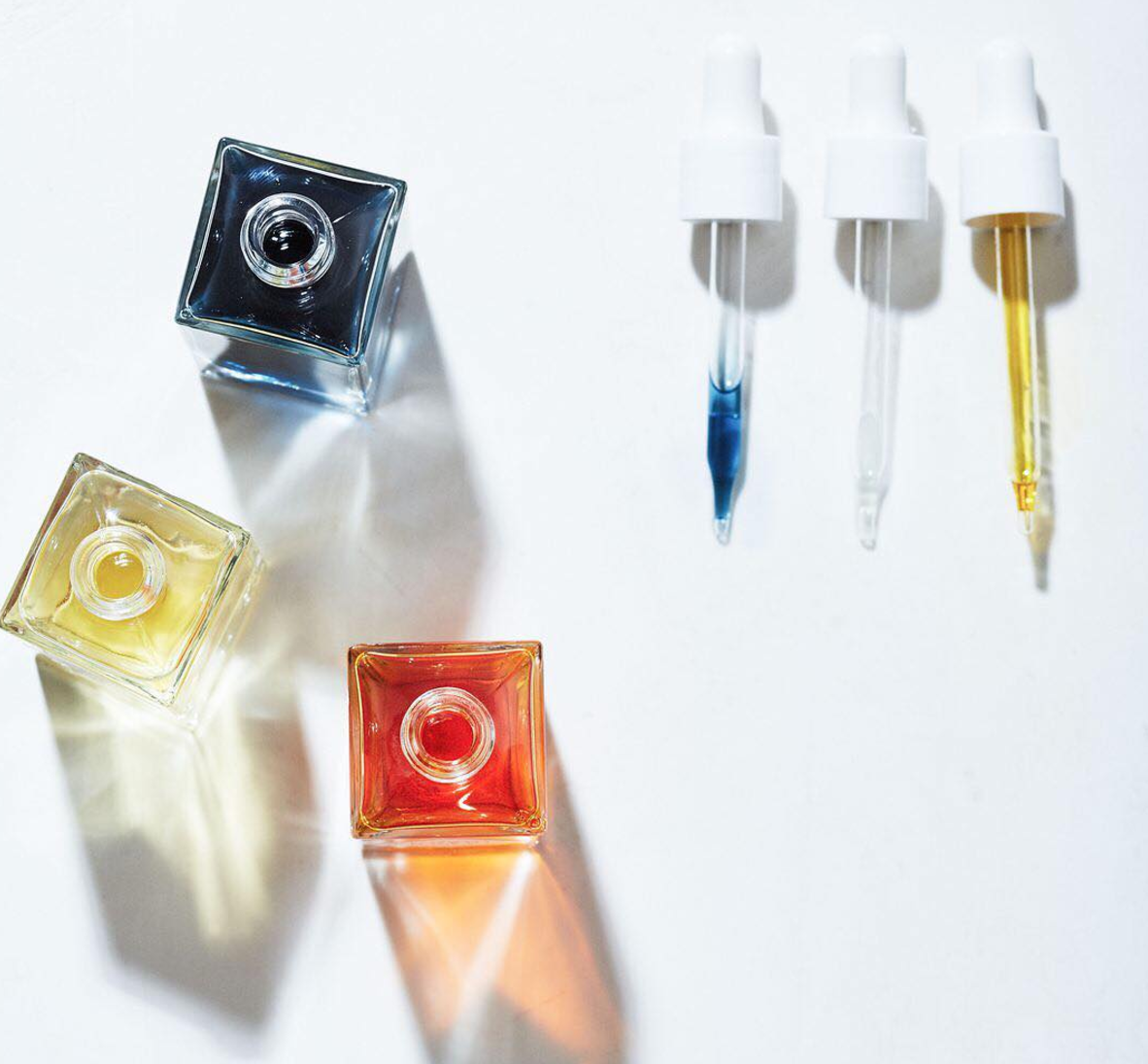 There comes a time when there's a beauty product so beautiful, you want to save it in your bathroom so that every Instagram Story is aesthetically fire.
One that's caught my eye as of late is the beautifully packaged
Herbivore
, the same that's become a hit at
Sephora
and
Urban Outfitters'
shelves. Not only are its clear glass containers a dream, so are the dreamy colors that fill them. They come in millennial pinks, cerulean blues, deep, royal purples, among others and make any photo look flawless.
The brand is a green beauty husband and wife team based in Seattle, Washington. Julie Wills and Alexander Kummerow, the co-founders of Herbivore, created their company in 2011 out of their kitchen. They pair active, food-grade ingredients with gorgeous packaging to create a skincare ritual. The best part about Herbivore's luxurious products is that they are all relatively affordable! With price points all under $100, Herbivore brings high-quality green skincare to the masses.
"Waking up the next morning after my first use brought the clearest skin I've had in months."
I've been using a handful of Herbivore's products for the past month and honestly, this stuff is life-changing.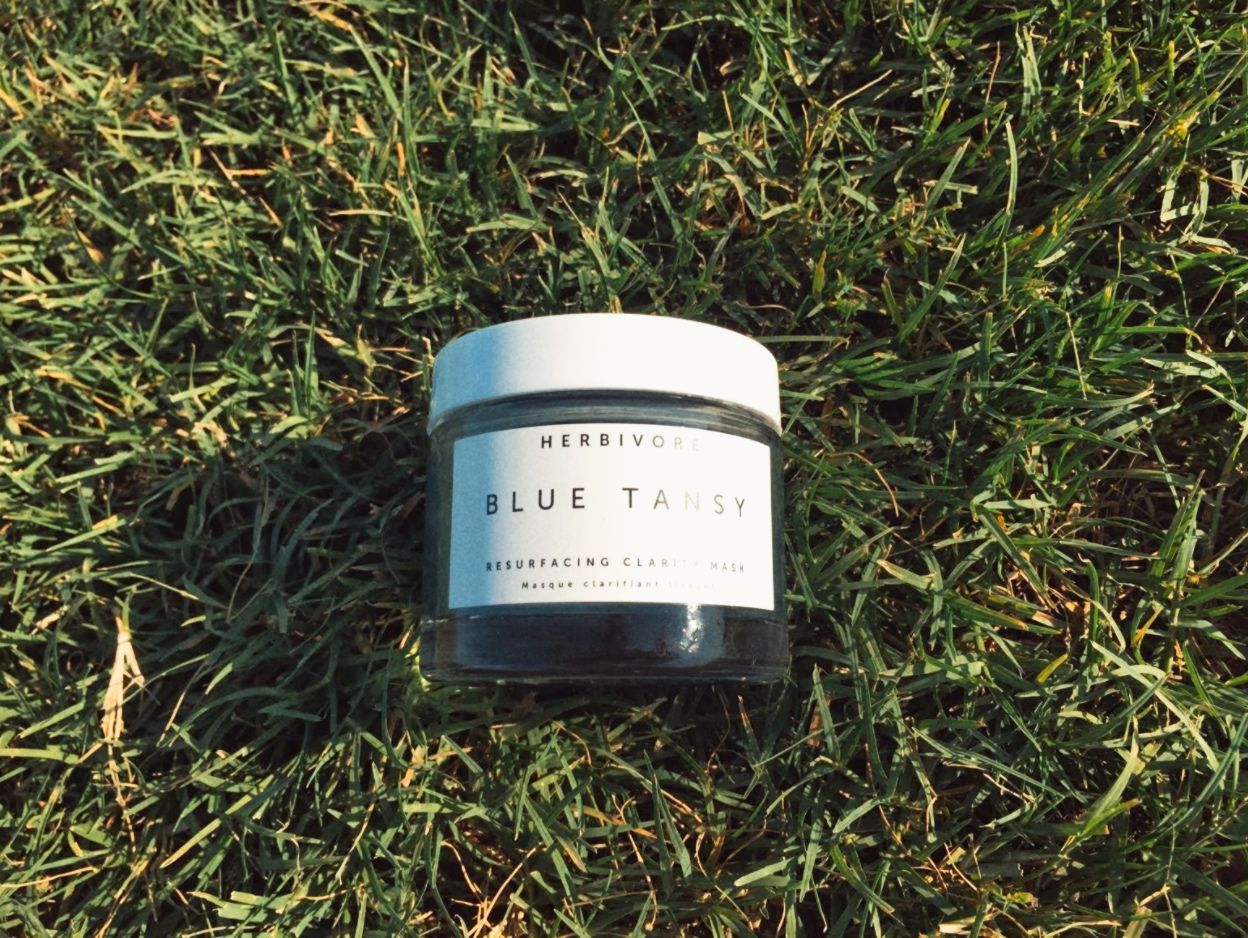 The first product I tried is Herbivore's cult-classic Blue Tansy Resurfacing Clarity Mask, $48. Guys…this is easily one of the most effective face masks I've ever tried–and also one of the most unique. The Blue Tansy mask contains both AHAs and BHAs to exfoliate and clarify your skin from the inside out. The texture of this mask is extremely viscous. Unlike your typical clay resurfacing mask, this Blue Tansy mask contains no clay at all. Due to its syrupy texture, the application is very thin–AKA this product will last you FOREVER, and thank God for that. At $48 for 2.3 ounces of product, this mask is a must-have. If you are going to try anything from this brand, I recommend trying the Blue Tansy mask first. You'll love it because it works. The smoothing of my skin was almost immediate and waking up the next morning after my first use brought the clearest skin I've had in months. Buy here
$48.
SEE ALSO: Brands are trying to cash in on the Boy Beauty movement. Is it working?
I would also recommend the Brighten Mask, $48 which is easily the best smelling mask in the world. Ok, that may be dramatic but I'm not lying. It smells like a piña colada.  This mask boasts a high AHA content which comes from the papaya and pineapple extracts in the product. It also contains Brazilian White Tourmaline Gemstones to help illuminate your complexion. If you do purchase this mask though, and I highly encourage you do, I would suggest stirring the product before application as the gemstones usually settle at the bottom.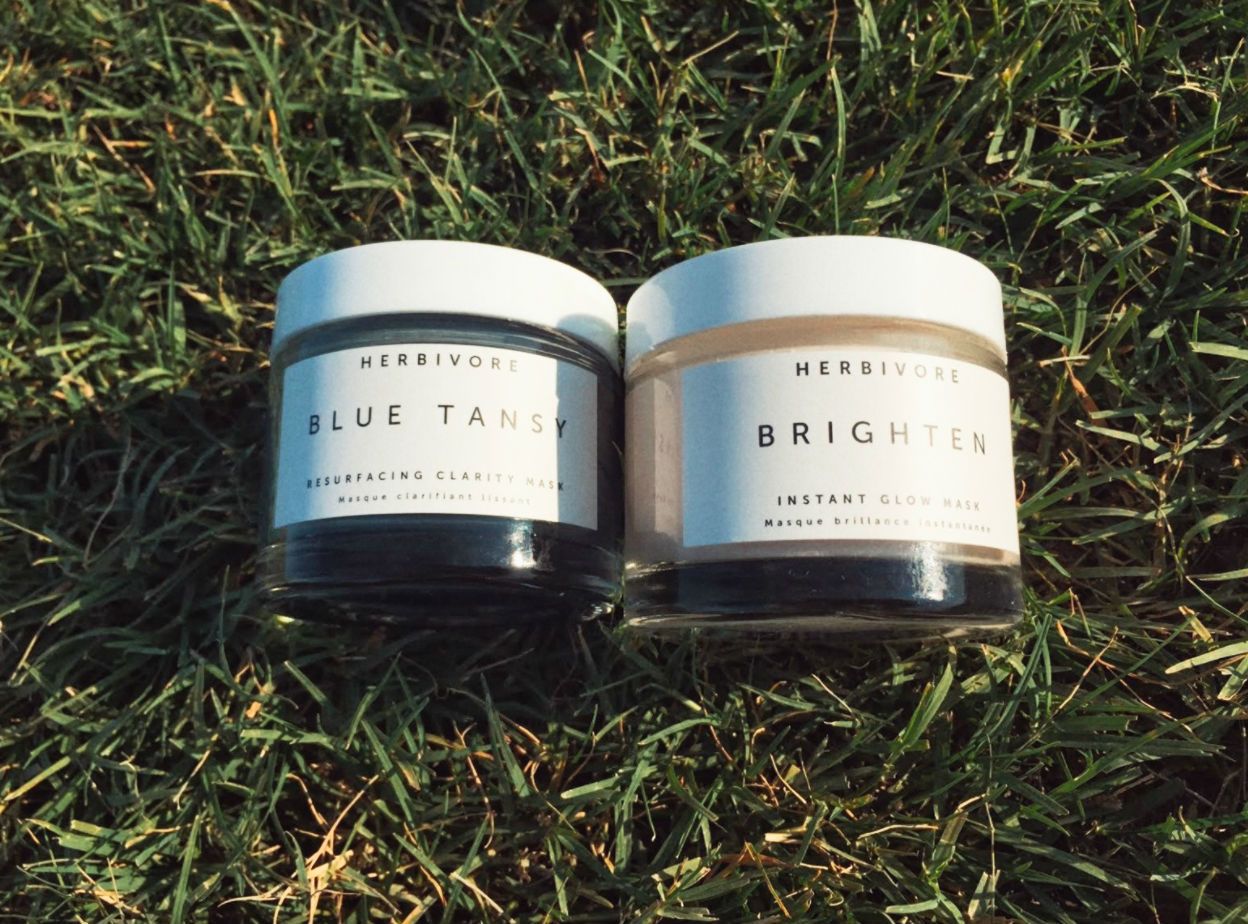 I also tried the brand's many oils for an entire month called the Lapis, Phoenix, and Jasmine oils. Admittedly, I was hesitant to start using facial oils as my skin tends to get extremely oily, especially during the hotter months. Now, before I explain my experience with these oils I should mention that there is an oil for everyone. Some oils will work better for others.
My favorite oil from Herbivore is the Lapis, $78. It contains the same blue tansy that's in the mask, which gives it a deep blue color. This oil has been a dream to use and when my skin is super inflamed with acne, the Lapis Oil rescues my face. It brings down the cystic acne and removes virtually all of the red in my skin. It smells incredibly relaxing, but fear not if you're not a fan of the blue tansy scent (it's kind of weirdly like grape syrup). Unlike the Blue Tansy mask, the Lapis oil's scent disappears quickly once it's worked into the skin.
Buy here
, $78.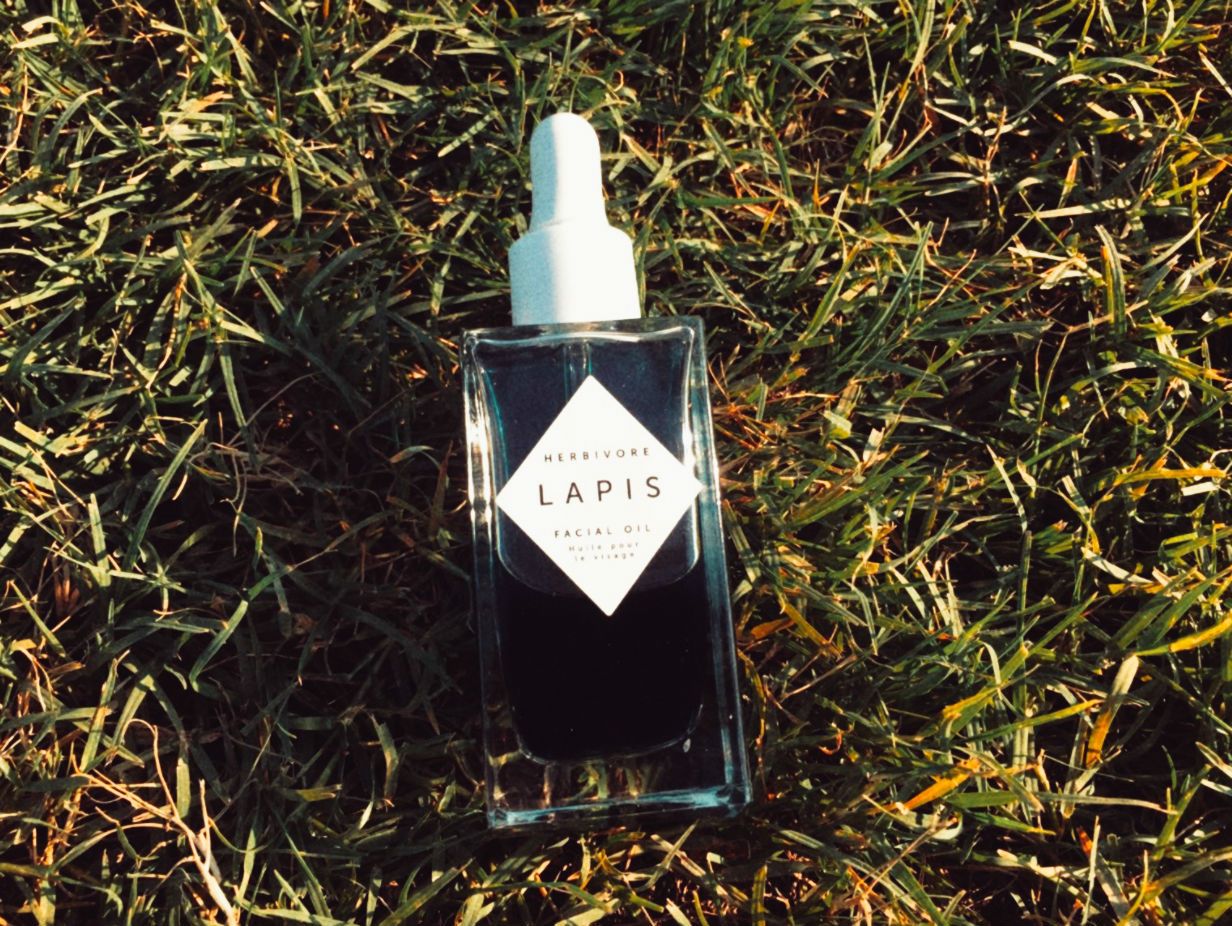 The Phoenix oil is wonderfully rich and I find it's a bit heavier than the Lapis. Personally, I don't find much difference in my skin when using this oil and I tend to reach for the Lapis more often (because it's lighter on my skin, which I prefer). Phoenix is a regenerative oil meaning it's perfect for those with dry and aging skin.
Buy here
, $31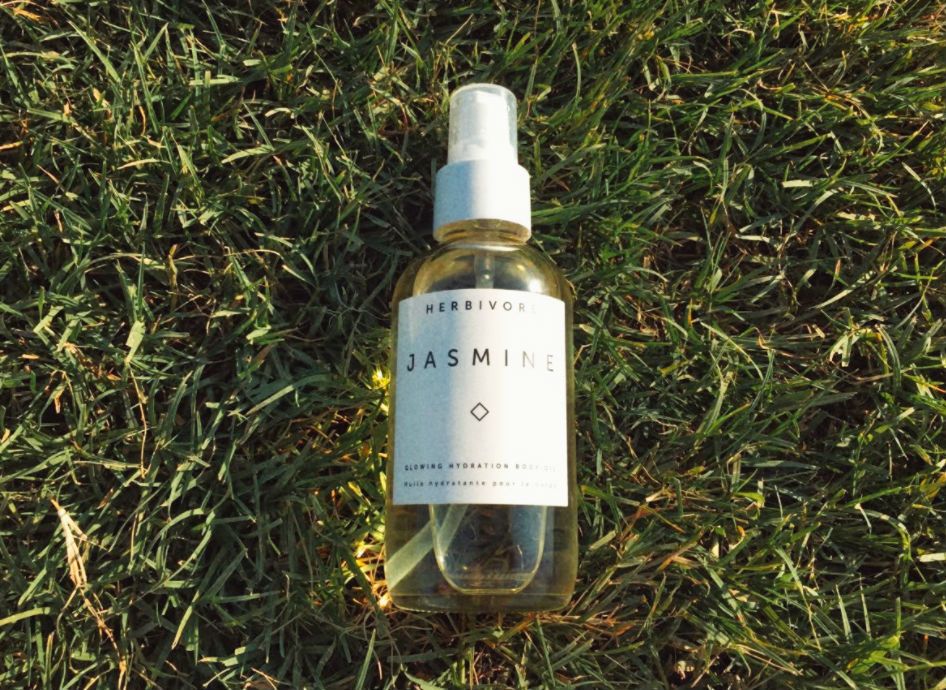 Before applying these oils to my face, I like to mist myself with Avéne Thermal Spring Water. I read that oils absorb and work much better when they are applied to dampened skin.
Jasmine is Herbivore's Glowing Hydration Body Oil, $48. The scent is, like all of Herbivore's products, sensual and calming. I have a weird thing with having oils and lotions on my body so I tend to not use this product all over. Instead, I prefer to use this as a hand and hair oil. It makes my hair smell fabulous and makes me feel luxurious. Be careful when applying it to your hair though, it's technically not a hair oil and it can be quite heavy. Use it sparingly! You don't want to look like a grease-ball.
Herbivore's skin care line has been one of the first green beauty lines to ACTUALLY change my skin for the better. I find that many of the all-natural items I was using before I tried Herbivore were gimmicky and not as effective as the chemicals I used to prefer. Herbivore showed me that there ARE effective green products. Herbivore takes a skincare routine and turns it into a ritual. When I'm chilling on my couch with Blue Tansy slathered all over my face, I feel at peace. On days when my skin is just not having it, I can't wait to get home and use my Lapis oil. Herbivore has really changed my opinion on oils (for the better) and there's no going back.