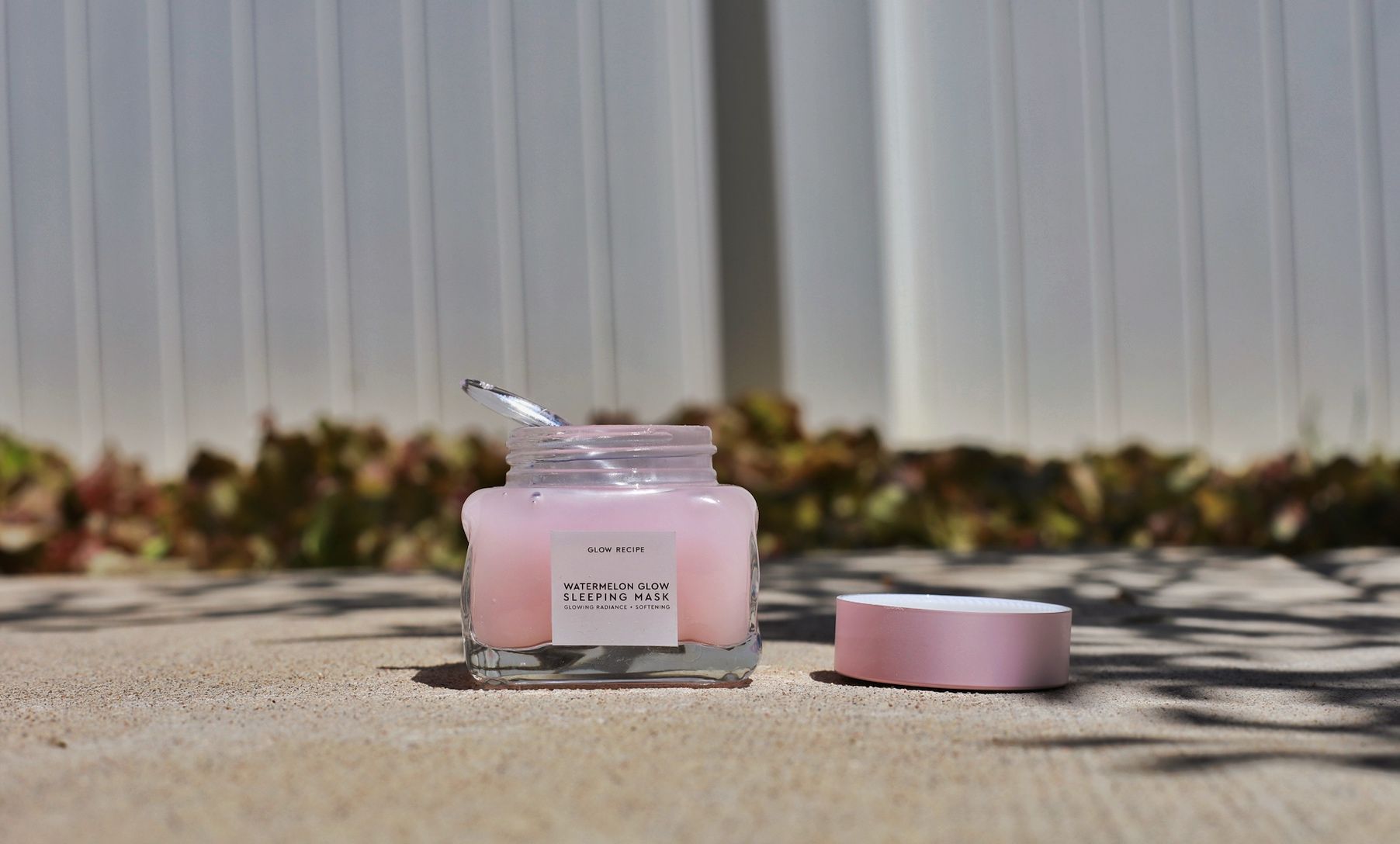 Summer in NYC feels a little like:
A man's warm armpit sweat dripping on your forehead in the subway; A midwestern tourist wearing flip flops, inadvertently walking into a congealing puddle of dog piss/garbage juice; A squelchy bagel sandwich in a plastic bag turning into soup from the sweltering humidity.
AKA guys, it's really disgusting. Send help.
SEE ALSO: Run, don't walk to buy this Korean beauty brand
In my many years living here, I still feel I'm never prepared for NYC heat that makes my lower back sweat, my nether regions gasp for air, my skin never not sticky. It's probably also the worst time for my skin. I don't know what it is (well, okay, it's probably said guy's armpit juice) but I feel my face gets really confused and either breaks out like all hell or becomes dry because of my air conditioner.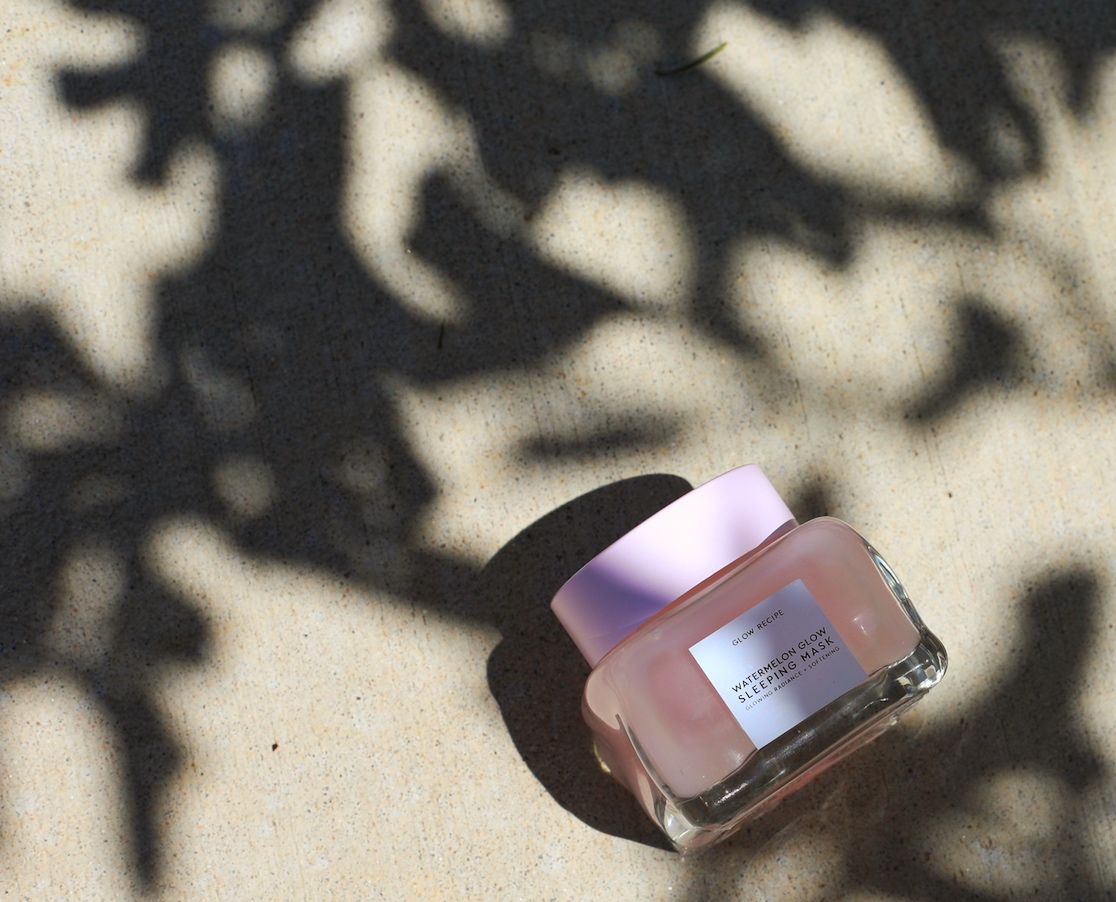 So it brought me to figurative tears when I heard the Glow Recipe was dropping a sleep mask that would solve many of my problems. It's the Kbeauty brand's own Watermelon Glow Sleeping Mask, now sold on its website and also at Sephora stores. With a more than 5,000 person waitlist, the product sold out in less than 4 hours, was restocked and then sold out again. Luckily, I was able to get sent one way before the brand launched in stores.
The first thing I noticed was how beautiful the packaging was. The jar, made of glass, has a luxurious feel to it. Upon opening, the watermelon mask smells a lot like a watermelon-flavored Jolly Rancher. It took me back to my middle school days after Halloween, where I'd have Jolly Ranchers for days on end. Watermelon was my favorite. The texture is light, not sticky, and goes on smooth if not thick on your skin. It's also a favorite (well, the fruit, not the candy) to Koreans as well. So much so, some actually use the rinds as masks to hydrate their faces.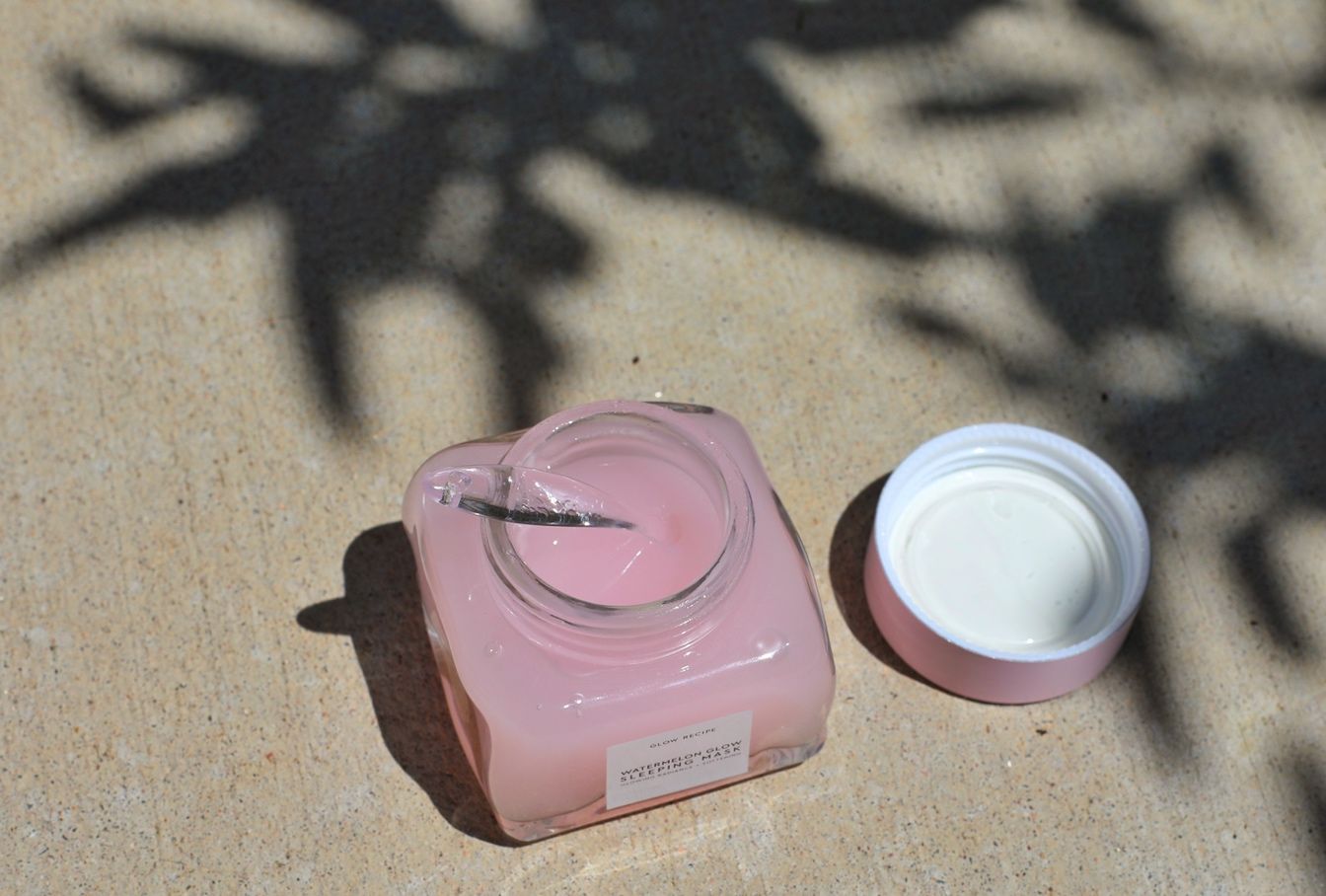 Which is exactly why Glow Recipe created a mask literally made out of watermelons. According to the team, this watermelon mask is supposed to be breathable as its, well, a mask you sleep in. It's pretty cool because it's pillow-proof and transfer-proof, meaning, you won't have your pillow soaking in all those benefits. Rather, it'll be your skin. The oil-free formula has hyaluronic acid, which is perfect for hydration, while the AHA in the product works while you sleep to tone and clarify your complexion.
At first try, I think I totally did something wrong. I did my 11-step Kbeauty routine and ended with a moisturizer. I then put the mask over, thinking it would be great for protecting my products from oozing into my pillow, and I realized the product started pilling. Like, it literally was as if there was dead skin cells peeling off. Was I doing something completely wrong?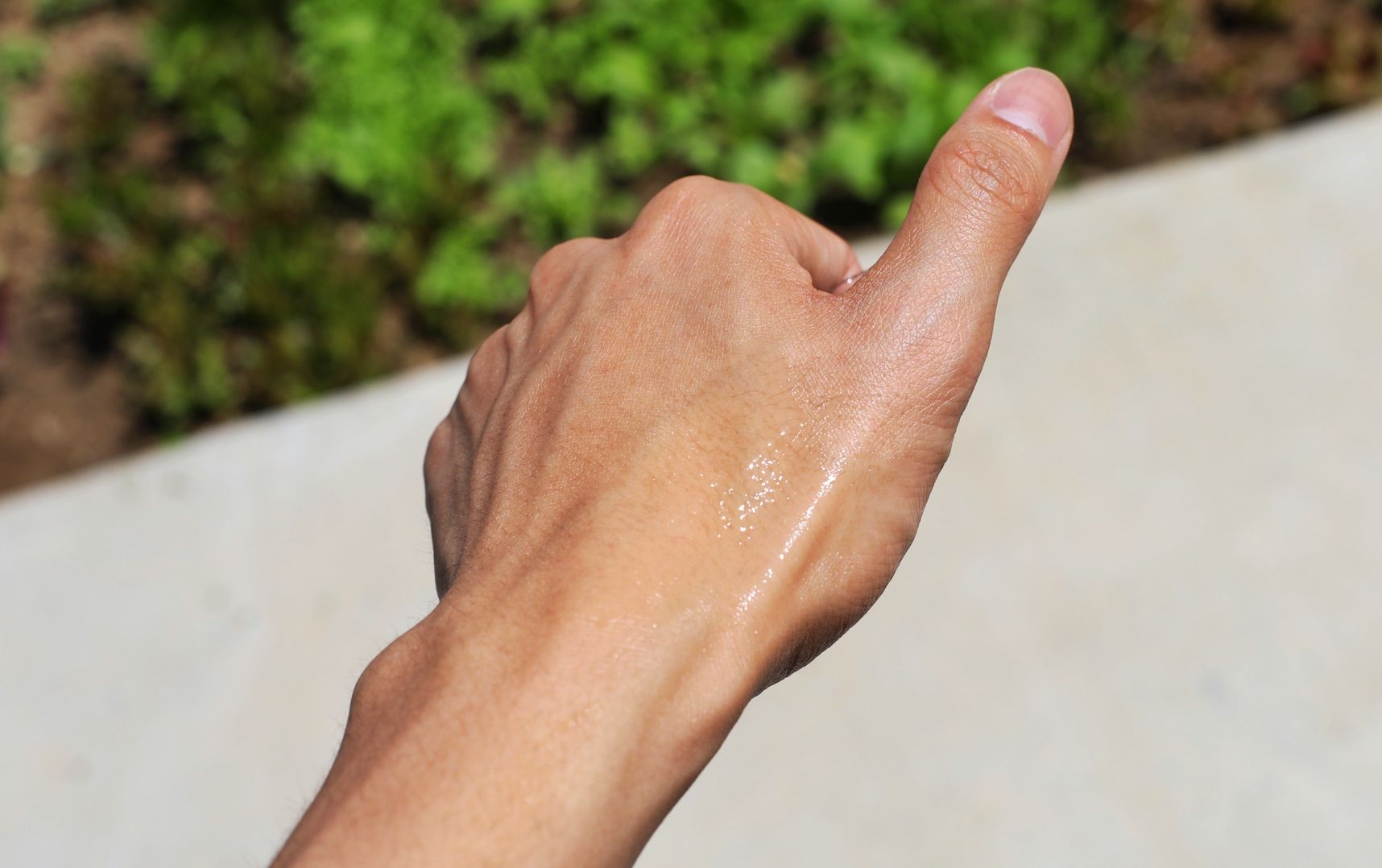 I then realized that this mask is best when you use it as your moisturizer. That means, after you tone, essence/serum it up, you place this over you as the last step. On then, did I feel the true benefits of the delicious cream. It's like velvety, soft watermelon butter being spread onto your face. The smell is so dreamy I was tempted to take a scoop and put it into my mouth (thankfully, I did not).
The next day, my skin was baby soft, I felt a glow and the results were immediate. I felt an instant facial, just like Glow Recipe claimed.
More importantly, I use this mask as a detox whenever something (or someone) has made me feel really disgusted about where I live. Then, I place it on, breathe a little, have a woo-sah moment and realize that New York City isn't so bad after all.
To get the Glow Recipe Watermelon Glow Sleeping mask, you'll have to sign up for email alerts on their site. Buy it, $45 at Glow Recipe or Sephora.