Fall, winter, spring or summer. It doesn't matter the season. Chances are, your balls probably smell.
There's truly nothing to be embarrassed about. And if you've caught yourself wondering what that smell was coming from your calls, it's totally natural. Call it a guy's own "ew de toilette," or one's own musk. Whatever it is, it's junk funk that's synonymous to every locker room. For those who aren't quite familiar with the smell, it can be described as thick, putrid, sour, clouded in a heavy, pungent musk with notes of salty taint.
Perhaps it's been encountered while sitting behind a dude furiously pumping iron at the gym. Maybe from a whiff that's traveled from the direction of a sweaty dude sitting spread eagle-style at track practice. Or, simply, in close quarters, like in a hellishly crowded train. Summer and sweaty weather may be gone, but ball stench still remains, especially when guys layer themselves with unbreathable clothing.
So why, exactly, do those gonads smell so … raw?
Mostly, we can blame ventilation and how we as a modern society opt to wear things like skin-tight briefs. When in tight quarters, poor air circulation to cool the cajones is prevented, which eventually leads to sweat. Lots and lots of sweat. Of course, sweat in and of itself doesn't have a particular smell. It's only when bacteria latches onto it and feeds on it when odor is developed and released.
Good news for mankind (and womankind, for that matter!): We now live in an era where brands big to small are all doing their own good by combating scrotum stench. This odor-eliminating crusade is addressing this pervasive problem head-on, finally allowing all men to be free to jump, run, sit and yes, just be, without being so self-conscious.
From anti-microbial underwear, to cleansers, sprays and creams, achieving fresh balls is finally possible. Here's how.
Rinse and Repeat
The easiest way to curtail odor? Be hygienic. Sounds easy because it is. Whether bar or liquid in form, both will do the job. A recommendation is for those who are extra prone to smell to cleanse their bodies multiple times in a day. An easy rule of thumb that should go without saying: The more the area is kept clean, the less chance of bacteria festering and rudely making itself at home.
Keep it dry
This is probably the most difficult part of the entire process but possibly the most important. Keeping the area extra dry. After getting out of the shower, it's very important to wipe off the area and ensure there is absolutely no moisture. If you're unsure as to if you've toweled off completely, use a blowdryer on a cool setting. Then, apply your favorite cream, spray or powder. Choose from your preference below.
Cream
The best cream we've come across is one from Comfy Boys, an "intimate deodorant for men." It goes on smooth, has a fresh scent, and immediately dries on contact. The best part may be that there aren't any annoying clumps. It's also an odor-blocker that lasts throughout the day. Buy it Comfy Boys – 1 Intimate Deodorant for Men – 4 Oz Daily Grooming Routine Companion
, $14.98

Spray
If you're averse to touching or don't want any residue on your fingers, opt for this spray from Dry Goods. It instantly cools, there's no mess, no fuss, and it works very efficiently. Buy it Dry Goods Athletic Spray Powder
$14

Powder
For those of you who are more evolved than Gold Bond powder comes this new brand, Chassis. The brand, which markets itself as "premium," and uses menthyl lactate rather than menthol for a cooling sensation. It's supposedly better for you and lasts longer. Simply cup the product in your hand and dip it in the powder. If that's not an option, powder your underwear before wearing.  Buy it Chassis Premium Body Powder for Men, Original Fresh Scent
$18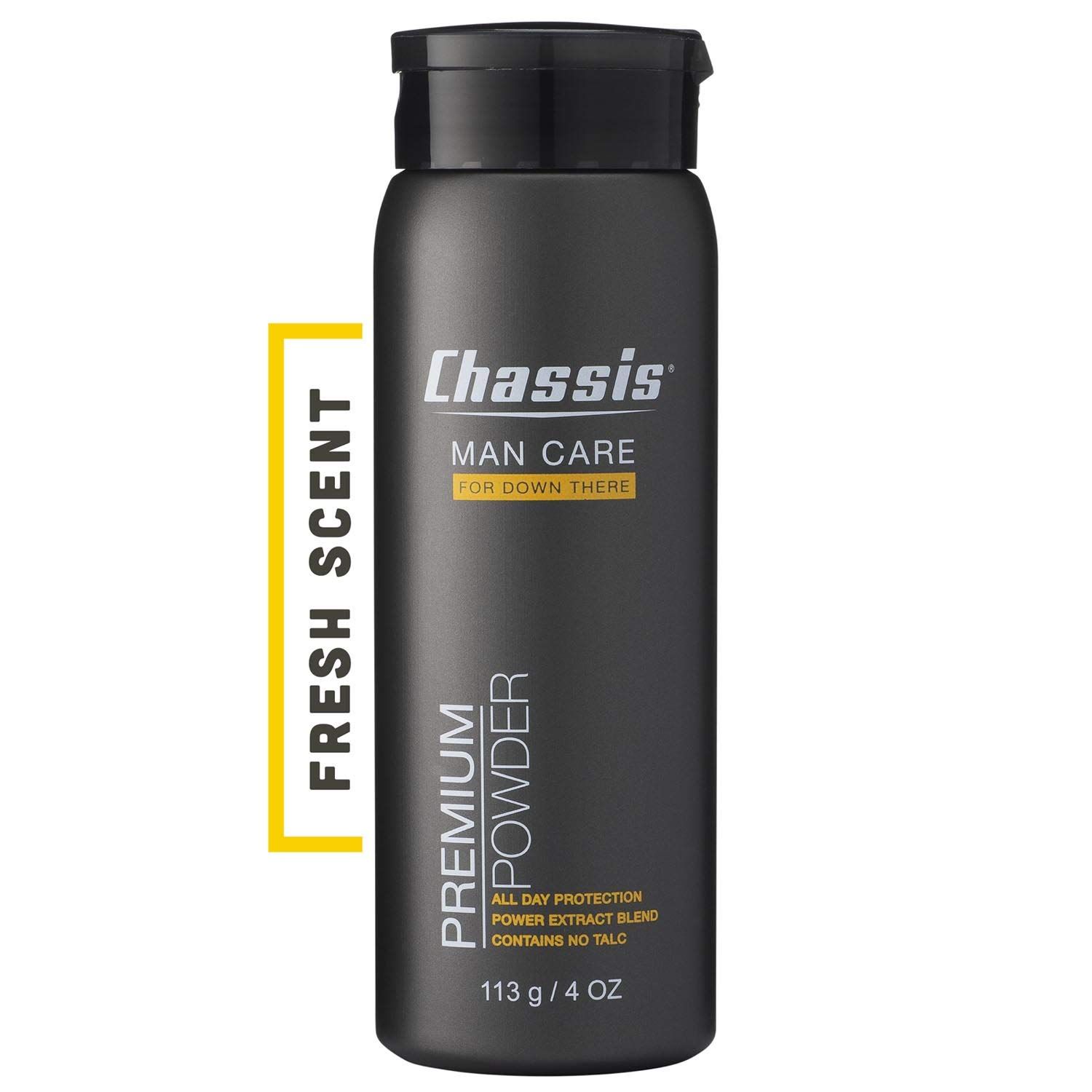 Wipes
If you're in a bind and out and about and feeling a little damp, have these handy wipes on hand. They're from the brand, Nadkins, which touts itself as being "100% natural and 100% non-toxic." Ingredients include aloe vera, vitamin, allantoin that cleanses while hydrating the skin. Keep these in your back pocket or in your wallet for emergency situations. Buy it Nadkins 30 pack
, $19.99.
Armor yourself with underwear
You're only as good as the underwear that keeps you together. These days, savvy brands are now introducing materials that keep you fresh and cool with anti-microbial fabrics that fight off bacteria.
Mack Wheldon offers a line specifically combining pima cotton with silver XT2 fabrics, which makes for a soft underwear with anti-odor properties that keep you fresh, dry and cool. But it Mack Weldon Men's
, $32
Mission Athletecare: The sports-focused line wicks away sweat and repels moisture with its "vaporactive" technology. Buy a 2-pack Mission Men's VaporActive Boxer Briefs
for $29.99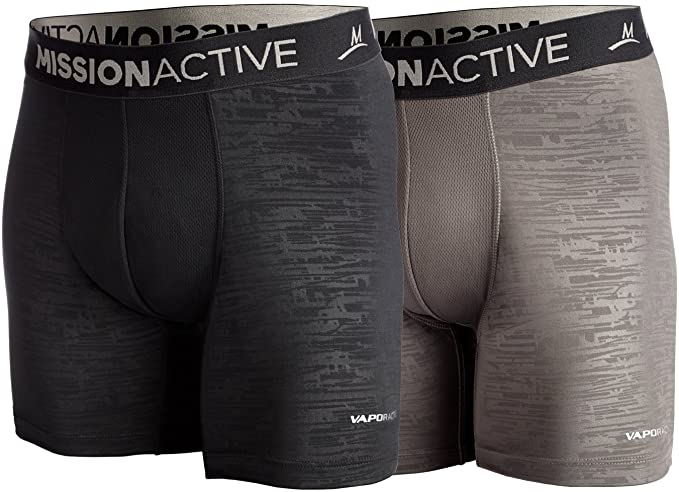 Buck Naked The brand, from Duluth Trading Company, is stretchy and super comfortable with its almost silk-like feel. It's actually cotton treated with sweat wicking materials that will keep you dry all day long. Buy it here, $22.50.
MeUndies is a subscription model that sends you new underwear essentially every day. If you're lazy and don't readily clean your own clothes, this could be a good solution to replenishing for a new day. The underwear comes in new styles and truly, are super, super comfortable. The ones we've tested are actually extremely soft and feel like second skin. Buy it here, $20 and up.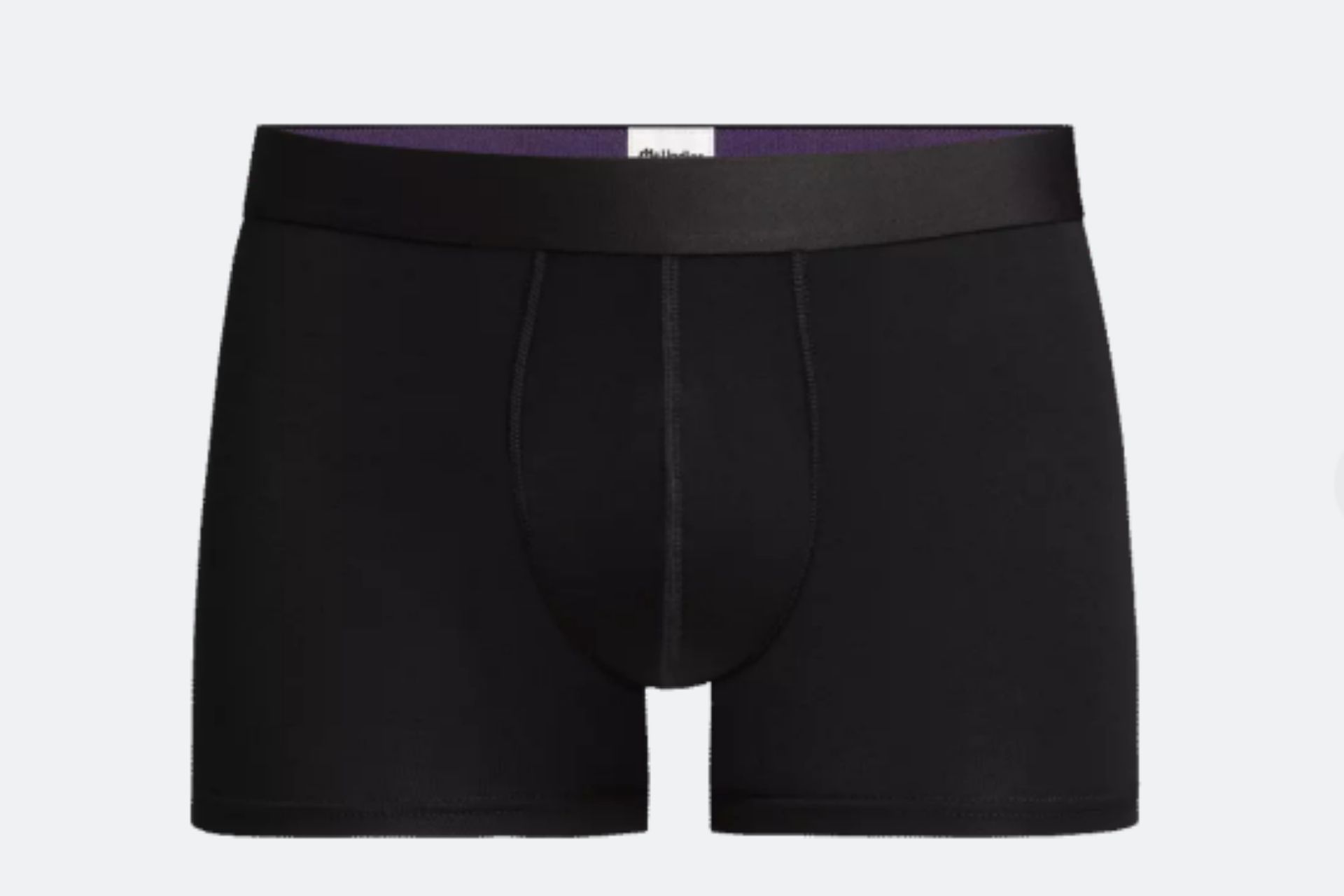 READ MORE LIKE THIS