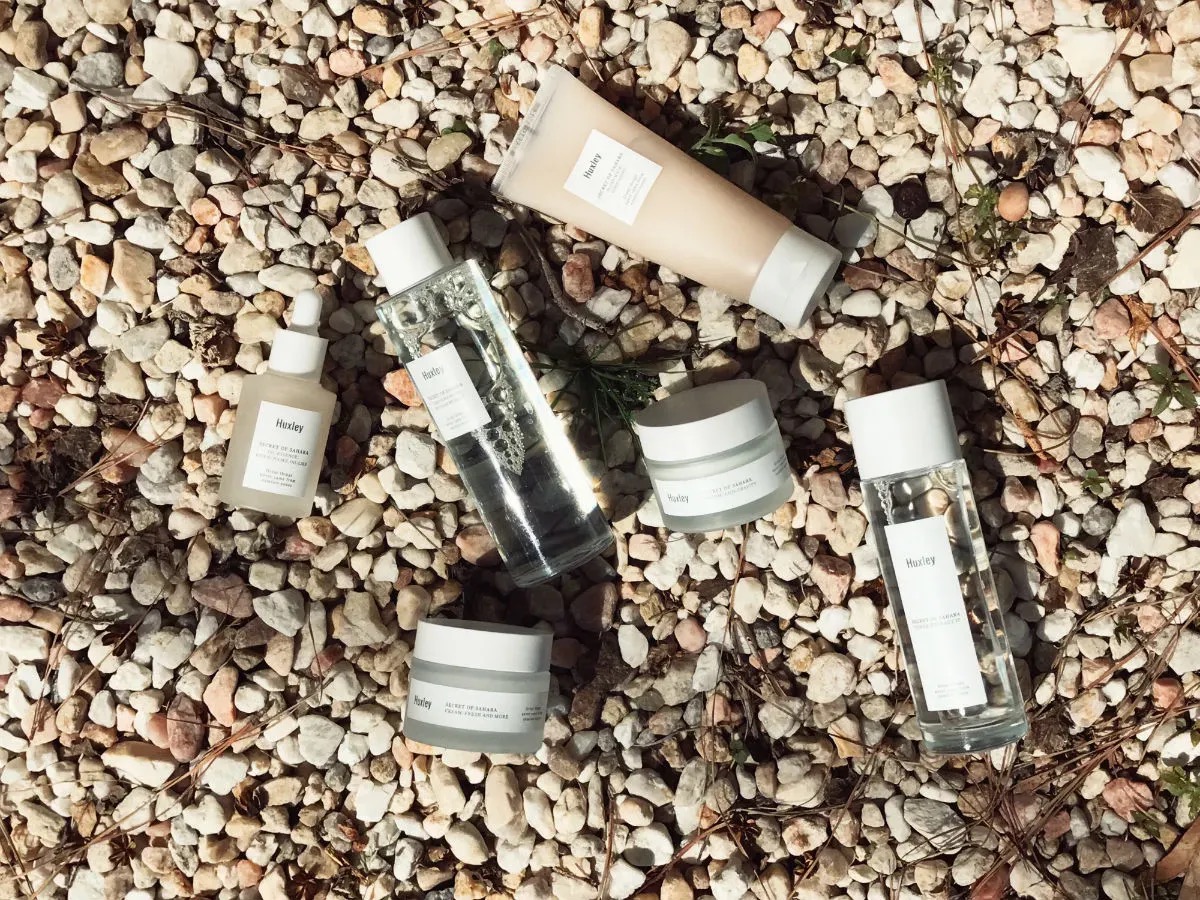 Do you believe in love at first try?
As a beauty editor, I am tasked with testing product after product. And like any first date, chemistry usually begins and ends within the first five seconds. You know you'll like a product immediately or not on how it reacts to your skin. If it passes that test, perhaps you'll go on week-long trial to see if you're truly compatible. Sometimes, you realize said product leads only to stress, red bumps and a poor complexion. Then, there are times when a product truly does match your expectations and sweeps you off your feet.
Friends, readers and mom (hi!) Huxley is exactly that. It's that one product line I feel I've been missing my entire life and I'm so enthused to write about it.
SEE ALSO: I used Sunday Riley's U.F.O. to infiltrate my pores
Backstory:
If you don't already know, Huxley is a cult Korean beauty product named after Brave New World's author, Aldous Huxley. It's become an overnight sensation ever since the Kbeauty e-commerce brand, Glow Recipe, brought it stateside last year. So popular, in fact, that most of the Huxley products are consistently sold out on their site. I was one of the lucky few, able to nab a few products and my skin game has completely changed.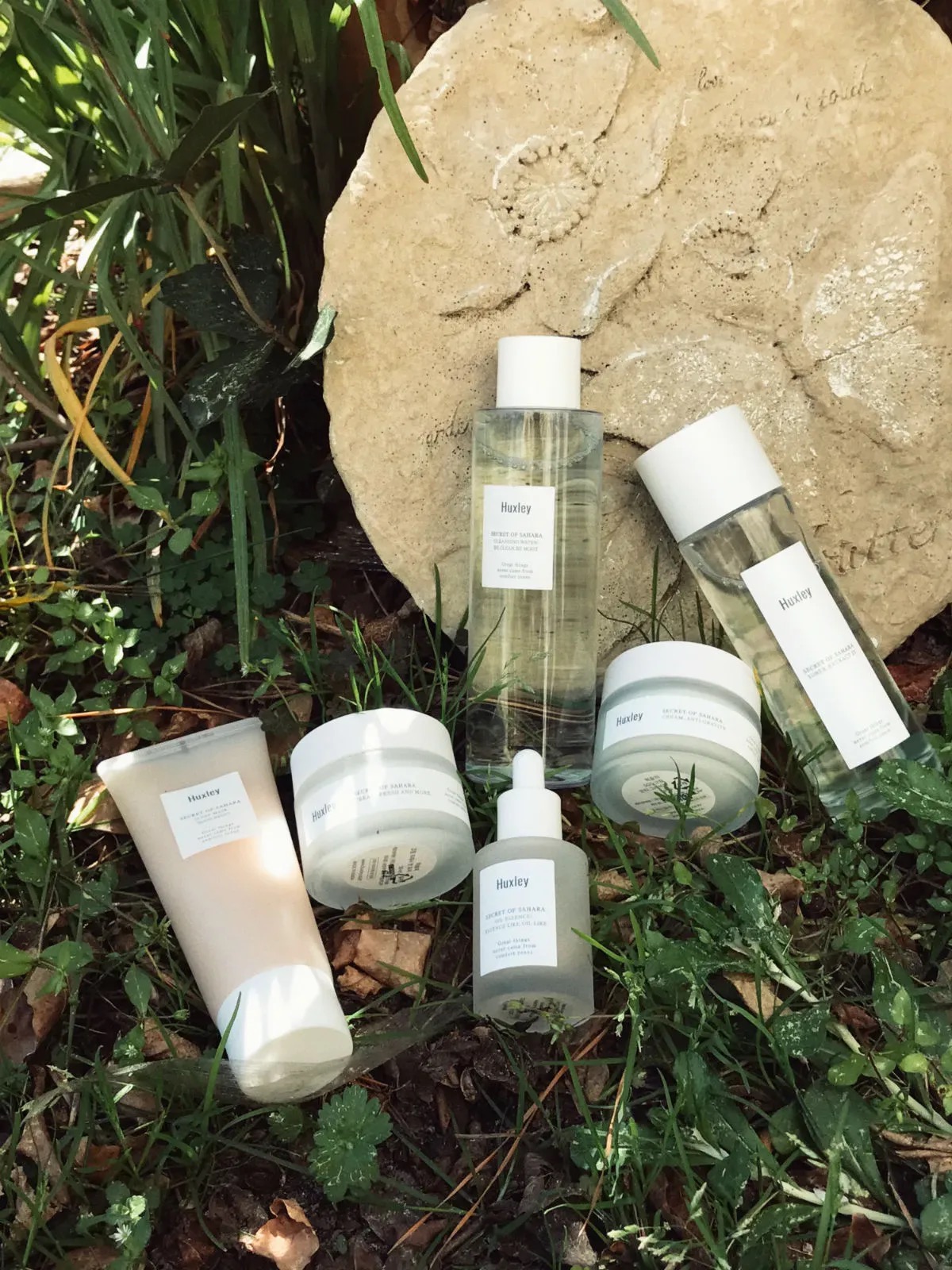 The entire brand is leading the trend of utilizing cactus oils for hydration, a practice that many women in the Sahara desert have been using for years. If it works for women who endure extreme desert climates, then absolutely, it should work on my dehydrated Brooklyn skin. While brands have introduced argan, jojoba and almond oils, this is one of the first brands that is touting cactus oil as an essential ingredient for supple skin.
Argan and jojoba oils? So last year.
Huxley's comes in the form of high concentrations of prickly pear extract, which is tedious to use as a product. It takes about a million seeds to make just a small liter of product. So when the brand says every droplet counts, it really does.
The packaging is minimal and beautiful. It comes in glass bottles, in colors like yellow (the oil essence) and blue (the cleansing water), it's hard not to feel like you're using something special.
If the packaging is elegant, the products are dreamy. After testing these for an entire month, my skin is more supple, soft, and as Koreans say chok chok (that is, hydrated and bouncy like a baby's booty). The products I tested were the brand's oil essence, toner, cleansing water, Fresh and More Cream, anti-gravity cream and sleeping mask. Each was excellent on its own.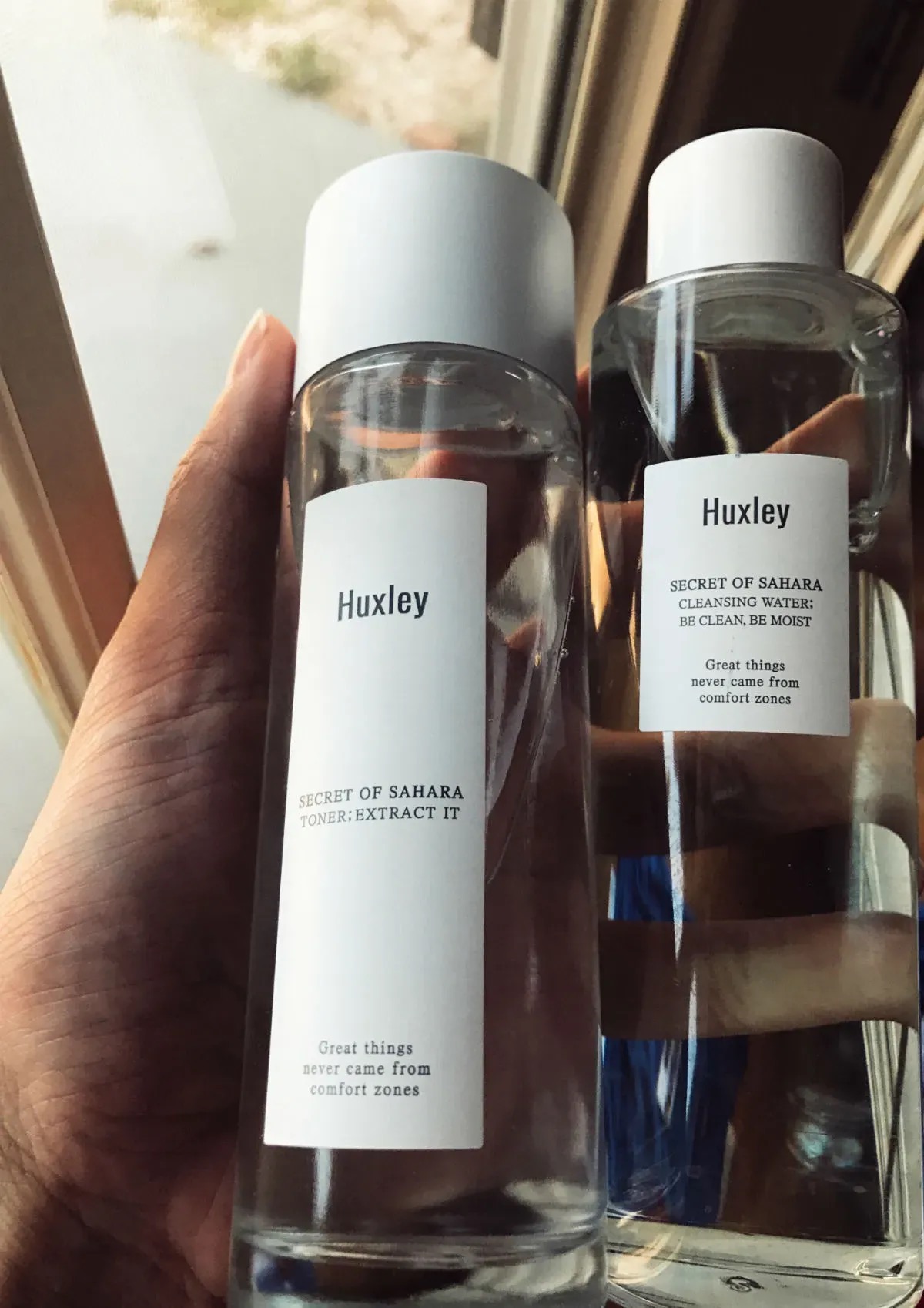 The toner ($35), is light, effective altogether lovely. Its fragrance is not unlike the smell of sweet grass after an afternoon rain shower. Unlike most toners, this one is free of alcohol, which dries out your skin. Instead, it has over 90% natural ingredients and is pH-balancing to improve the top layer of the skin, gently softening it so it allows for maximum moisturizer absorption. The cleansing water ($30) is equally as great and used for those times when you're lazy in bed and want to wipe your face off with a cotton pad. Though I liked the product, I didn't think it was necessary for your entire regimen. For a lot of guys who don't wear makeup every day, this isn't a make or break product for you. If you had to skip something, I'd say it'd be okay to pass on this one.
Next, I applied the brand's oil essence ($40). In many ways, the oil essence is absolutely brilliant. It's an essence infused with oil, a two in one product. A simple drop on the cheeks and forehead will do. It goes on light, hydrates your every pore and gives you an instant glow, almost as if you've gone to a facialist. It's high in in antioxidants and vitamins like E, which is great for anti-aging.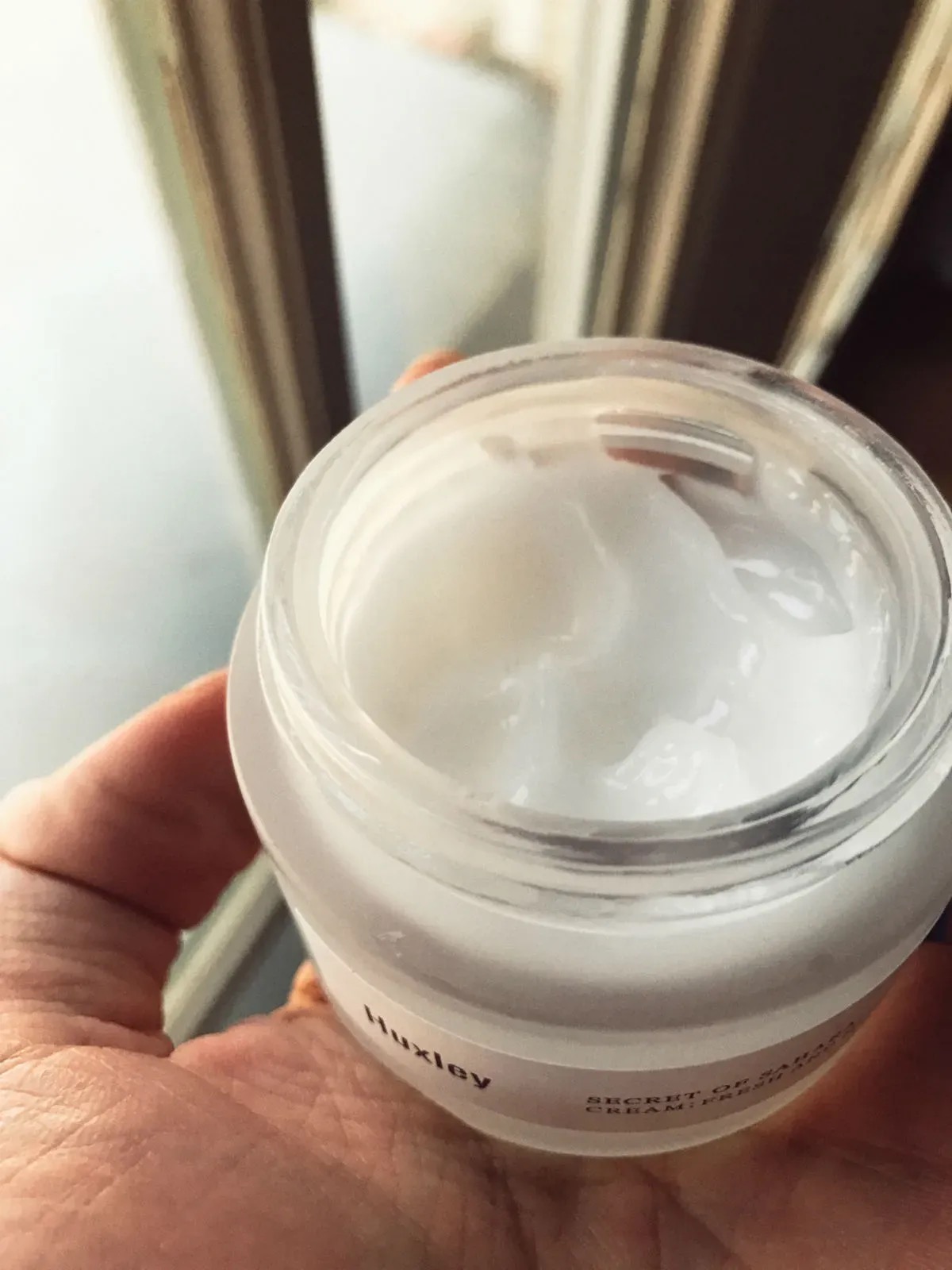 The brand's moisturizers are probably my favorite on the market. The Fresh and More cream ($48) is probably the best moisturizer I've tried in the past year alone. Yes, it's that good. It feels like I'd imagine a cloud would, soaking each of my pores with dew drops. It's light, completely hydrating and more so, soothing. I felt after using this night after night, my skin has definitely changed. It's softer, brighter and completely hydrated. That's saying a lot, since my cheeks get so paper-dry during the winter season.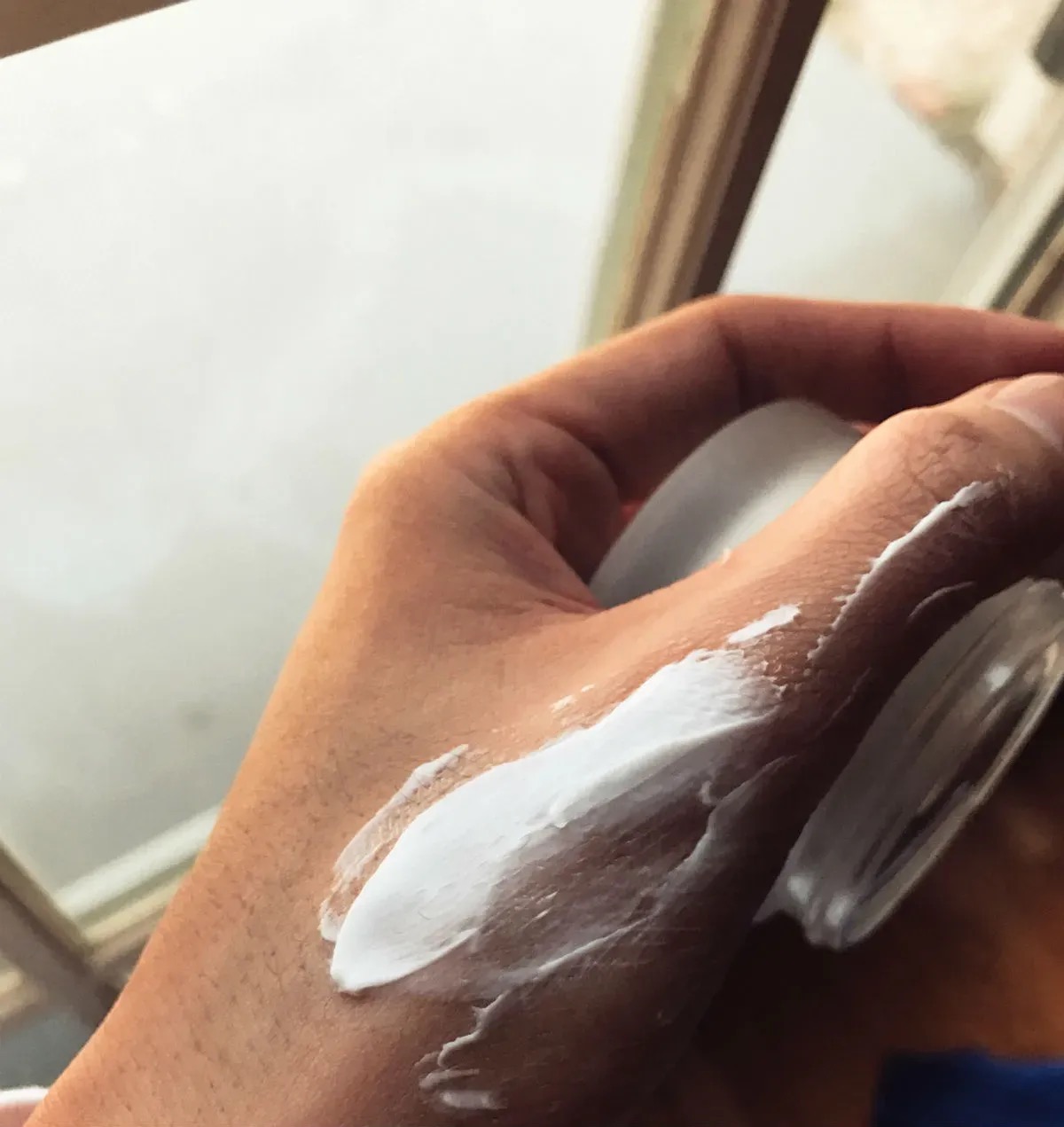 Huxley's anti-gravity cream ($48) is equally as great. Used as a night cream, it's been so effective, I'm using it sparingly so that I make it last longer. The cream is like butter, melting into your pores, but doing so in a totally non-greasy or oily way, which is super annoying. It's said to fend of stress, pollution or any other environmental harm. Here, we see that Huxley's use of cacti simply works. It hydrates while firming your skin, much like, well, a real cactus. I've used so many high-end creams from La Mer (not for me) to Sisley. Those are expensive AF. I'm happy to know that this one is a lot more affordable not to mention works so much better for my skin type.
Finally, Huxley's sleeping mask made my skin so soft, I felt it was like baby calf suede, the same you'd feel experiencing a Celine coat. After my above steps, I'd lock in all of the moisture with this sleeping mask, which would ensure nothing seeps out. Best of all: No more greasy pillowcases!
TDLR;
-Best new brand we've tested.
-Made from prickly pear cactus extract, it leaves the skin completely supple, hydrated and soft.
-Fresh fragrance, not overpowering and very pleasant.
-After a month, our skin became more plump and bright.
-If you're one of the lucky few, head to Glow Recipe to find any of these products.
-GO BUY NOWWW!