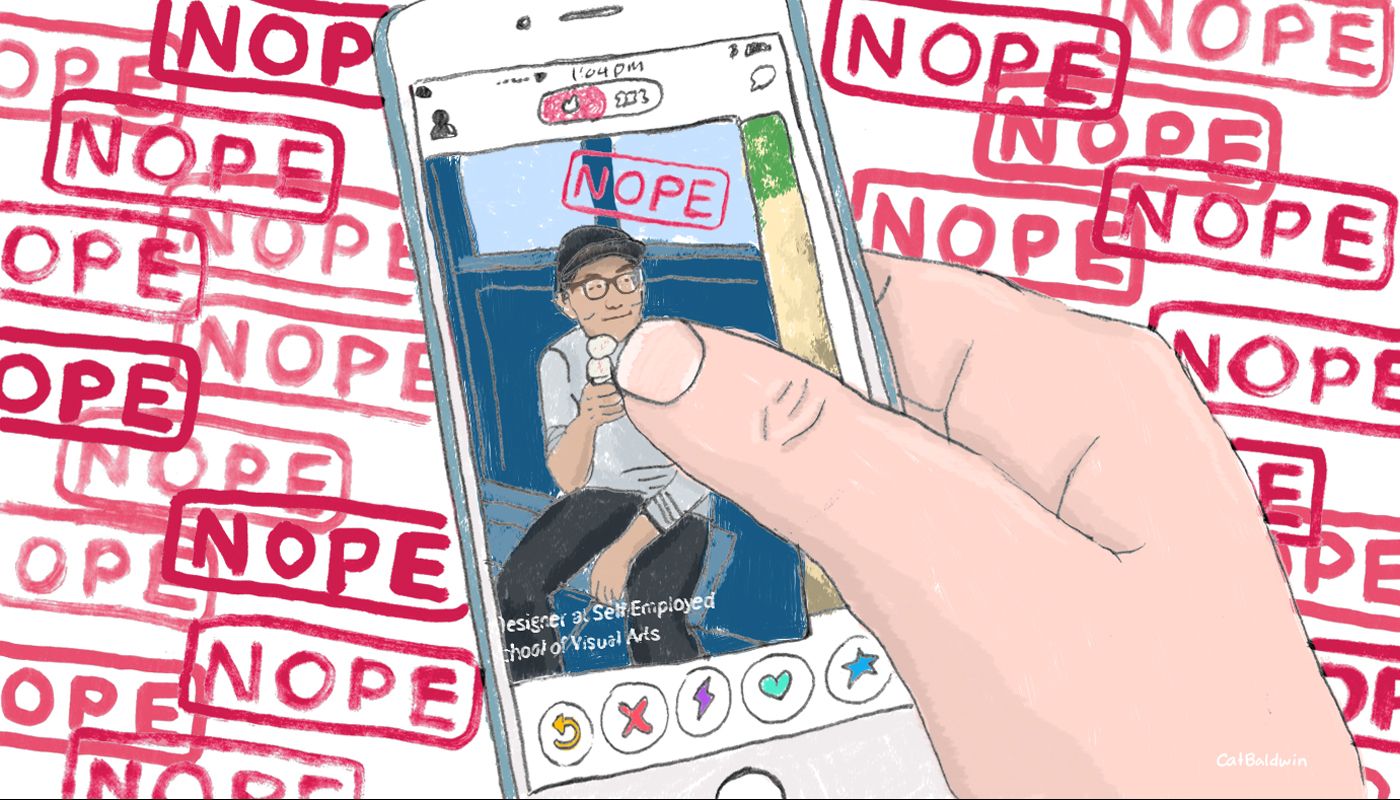 Editor's Note: As Pride Month comes to a close, we here at Very Good Light are dedicating an entire week on LGBTQ+ voices, stories, and the beautiful diversity that the community has to offer. Today, we review a community that rarely receives attention: LGBTQ+ Asian American men. Below, an eye-opening story about what it means to feel invisible.
With recent hit shows like Transparent, Sense8 (RIP!) and Orange is the New Black putting trans talent and issues front and center –and last year's historic Oscar win for Moonlight – some groups, which have often found themselves sidelined in LGBTQ centered stories, are finally beginning to make gains towards greater representation.
However, one group that continues to wait for its breakthrough moment are gay Asian American men. Gay Asian Americans face a uniquely barren landscape when searching for images in media that reflect their experiences. In recent history, there was Entourage's Lloyd Lee, the flamboyantly endearing assistant to cantankerous Ari Gold or the blatantly racist portrayal of Han in CBS' 2 Broke Girls. What's more, the images most commonly associated with the group, i.e. the flamboyant best friend or the a sexual computer nerd (see How to Get Away with Murder's Oliver), rely on harmful stereotypes that can have real consequences in the everyday lives of these men.
SEE ALSO: Asian American men are no longer taking your s***
For Asian Americans, the challenges of under representation in film and TV are far from anything new. One report released from USC last year analyzed 109 films and 305 TV series and found that at least half or more of all cinematic, television, or streaming stories failed to portray even a single speaking or named Asian American part onscreen. That amounts to a mere 2.3% of all characters.
"Many gay men don't even consider me an option for dating."
A lack of representation has had a real effect on Asian American men and their own gay identities.
According to Ricky Mempin, a 25-year old corporate law attorney in DC, the consequences of this underrepresentation are especially steep for gay Asians. This, specifically when it comes to finding love.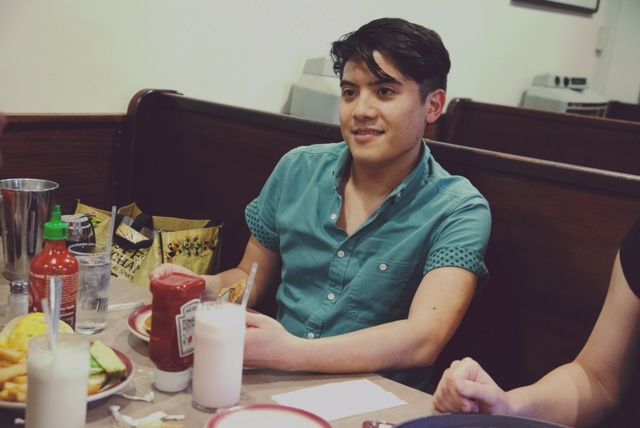 "Many gay men don't even consider me an option for dating," says Mempin to Very Good Light. "Because young queer people typically have to teach themselves about the community, often in secret, LGBT people particularly rely on whatever media they can find to make sense of our culture. Since most LGBT representations are white, the community has internalized that that is what is romantically desirable."
"People have definitely assumed things about my sexual roles."
Complicating matters are Hollywood's stereotypical or oftentimes uncomfortable assumptions of Asian men. "People have definitely assumed things about my sexual roles," says Jon Pham, a 29-year old chef living in New York City. "The size of my dick, and other things of that nature, or I've been assumed [the role] of the passive Asian princess to be taken care of by some older man."
"I've had people respond to me on apps saying that I'm not their type or that it's not a good match, specifically because they're just not into Asians,"
Dealing with assumptions about their sexuality is only half the problem; gay Asian Americans are also subject to widespread marginalization on the basis of their race. This trend is particularly noticeable on dating apps where it is easy to find users with profiles that state racial preferences like "no rice," slang for no Asians.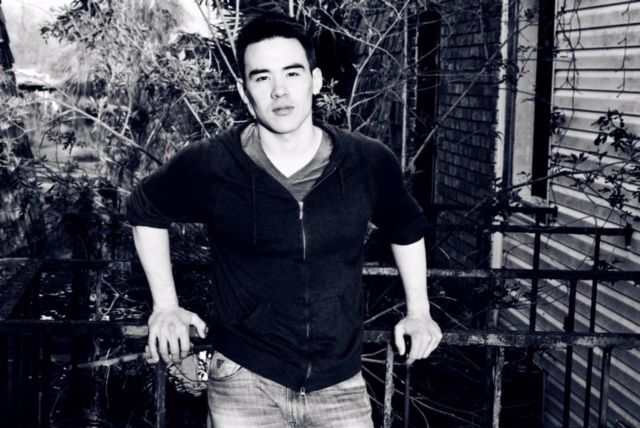 "I've had people respond to me on apps saying that I'm not their type or that it's not a good match, specifically because they're just not into Asians," says Mempin. "The sad part is that these people are more honest than most. It's hard not to suspect that people who don't respond to me are considering my race in their decision, especially when they have almost nothing but a picture of me to go off of."
Mempin's experiences are not unique. One recent survey found that 79% of gay Asian American men report having experienced some form of sexual racism from within the LGBTQ community. And while some argue that having a racial preference when dating is not a legitimate form of racism, research shows that those who exclude certain minorities from their dating pool tend to have less favorable views of those minorities in other aspects of life as well.
This knowledge, coupled with what we know about how much the media influences the public's attitude toward minorities, makes clear just how important multifaceted depictions of gay Asian Americans really are.
"Having been raised in the same racist culture as other LGBT Americans, I also grew up believing that whiteness was the primary desirable factor in gay relationships," says Mempin. "It is only since I started dating more as an adult that I began questioning the reasons behind this belief, and whether things can be actively done to work against it." It's hard to say what is actively being done to work against harmful depictions of gay Asian Americans at the moment, but there are some hopeful signs.
Though the character he plays is straight, openly gay Filipino actor, Vincent Rodriguez II is one of the very few Asian American actors on television with a romantic storyline, playing the affable Josh Chen on the CW's Crazy Ex-Girlfriend "…one of the things that's come up with me playing Josh is that I play this male love interest and that's so not what we're seeing on tv and that's so new," Rodriguez said of his role to TV Insider. "It's new but it's not. It's new for TV but in the world, it's so not."
Perhaps the most famous gay Asian American entertainer to make waves in sometime is Rupaul's Drag Race finalist, Sang-young Shin, better known as his stage name, Kim Chi. Although he did not win, Kim Chi was able to make a lasting impression on fans, earning him a loyal following of thousands. "Asians in American pop culture are generally portrayed in a comic relief way," said Kim Chi when asked of his impact on pop culture by The Center of Asian American Media. "They make fun of the way we talk and the way we act. I get comments like, 'oh my God, thank you for sharing our story.' 'I'm going through the same things you're going through right now,' and 'thank you for showcasing to the world that Asians aren't just comic reliefs.'"
With big studios lagging far behind on delivering nuanced portrayals of gay Asian Americans, some have begun to take matters into their own hands. Mempin, who also acts, is currently in pre-production on an indie comedy/drama called No Chocolate, No Rice (Disclaimer: a film that I personally wrote).
The film follows two best friends, one Asian, one Black, and their tumultuous love lives against the backdrop of racism within gay "hookup app" culture. "Although mainstream America likes to consider itself officially open to the LGBT community…empathetic or even serious representations of Asian gay men still remains practically nonexistent," says Mempin. Producers of the film, which will be shot this year in DC, will be launching a Kickstarter campaign over the summer to secure funding.
Of his hope that the film will serve as a learning moment Mempin says this: "I hope that a perspective from the side of LGBT racial minorities will help people understand that although all LGBT people are marginalized by mainstream American culture, the fact is that racism affects our community as well…more generally, as long as the public faces of the queer community are kept almost exclusively white, white gay men can remain free to believe that their struggle is the same as everyone else's, which is simply not the case."
Asian Americans as a whole may soon take on a more visible face in the American cultural landscape, if for no other reason than simple economics. Asian Americans are the fastest growing minority in the country with current U.S. Census projections showing that they are on track to become the largest immigrant group in the nation by 2055.
But even before then, Asian Americans will wield considerable influence in the marketplace with a cumulative buying power which is on track to reach 1.1 trillion dollars by the year 2020. If media outlets wish to strike a chord with this group then they'll have no choice but to begin developing programming and images geared to the Asian American community's specific tastes. Stories that don't rely on worn out stereotypes, and images that give a well balanced view of modern life for gay Asian Americans in all its complexities.
Donovan Trott is a freelance writer and performer living and working in his hometown, Washington DC. He covers politics, social justice issues, entertainment and LGBTQ rights. He's currently producing a film which he wrote for the screen entitled No Chocolate, No Rice.
Cat Baldwin has been a Brooklyn-based illustrator for 8 years after fleeing the scent of patchouli that haunted her formative years in the Pacific Northwest. She spends her free time seeking out delicious food and maintaining what she likes to call her "moon tan".
Follow her on Instagram @catbee643 for photos of cats, pizza, and colorful city living.