Hate to say it, but you've probably been putting hair product in all wrong.
Say what? Just like parting your hair or moisturizing incorrectly, chances are you've been putting in pomade wrong as well.
How could this be? Isn't there one way of putting in hair product? You put it in your hair, comb it a certain way and hope for the best?
Nope. If you've ever been frustrated by how your hair doesn't stay up or back, or have to frequently reapply hair product throughout the day, it's probably because you're not doing this one move. According to the experts, putting in product from the back to front is how you're supposed to do it.
SEE ALSO: You're parting your hair all wrong
"When placing your pomade, you want to start where your hair is most dense, usually the back of the head, allowing your hair to absorb more of the product," says Niko Weddle, a celebrity hairstylist based in NYC who's worked with Reese Witherspoon, Abigail Breslin and Jamie Chung, among others. "A lot of young men tend to focus on the top, leaving the sides and back looking dry and forgotten or don't adequately work through the back, leaving product clumps."
Got that, fellas? You're supposed to put your hair product in starting from the back and then working your way to the front. Mind. Blown. Ready to get the best hair? Try it out for yourself.
Test it out:
Prep the hair. After washing your hair, blowdry until there's little to no moisture in your hair. Then, try adding a little hair primer. We like some of the products from Bumble and Bumble Prep
, $26, like this one. Another great one is an Ocean Mist, $34, from the brand Sachajaun. Shop it HERE. Has a little salt that makes your hair a little dirtier. Dirty hair, as we know, is beautiful hair. Spritz just a little (try three sprays getting in all of your strands). This makes the hair malleable, and ready for full product absorption. We'll get more in depth with this in another post.
From Bumble and Bumble, we also love their Tonic Lotion, $26, that also acts as a primer! Check out the Tonic Lotion HERE.
Rub-a-dub. Just like how you warm your moisturizer in your hands, you do the same for pomade so that it's evenly distributed throughout your hair. "Most pomades are waxy in consistency so rubbing it together in your hands helps you heat up the product and make it more pliable. Pro tip: Finding your hard pomade won't come out of its jar? Try using a blowdryer to melt it a little. Just 3-4 seconds will do.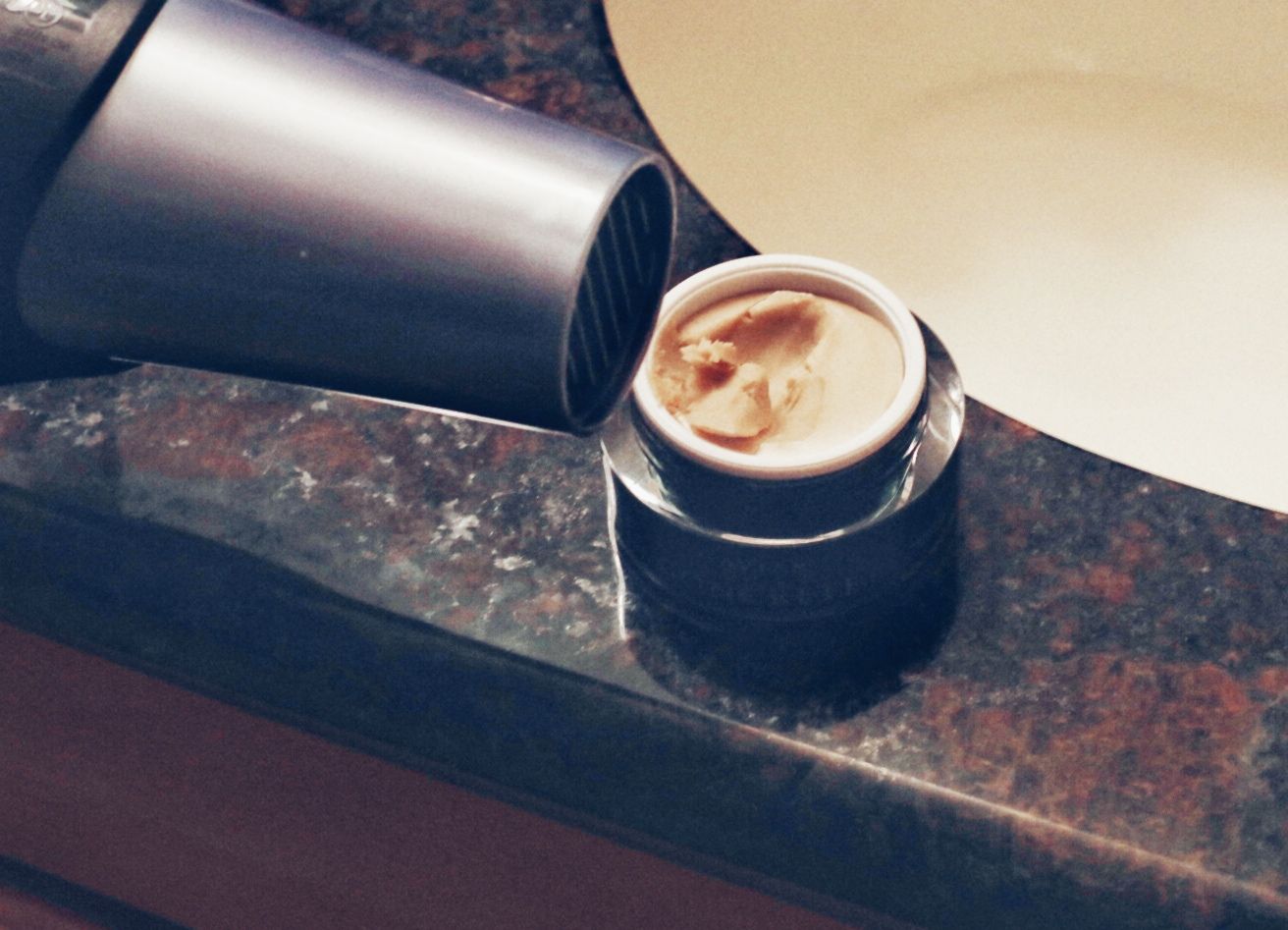 Clay pomade from Alterna Caviar hair care line.
Back to front. It's instinctual to want to put product in your bangs first, or perhaps everywhere. But trust us when we say going back to front will do wonders. "When there is less on your hands move to where the hair is lighter in density, like the top and sides," says Niko. The trick behind this is that when the back of your head has ample amount of product, your hair will do what you want it to do. A satisfied head is a happy head. Remember that.
If you have…
Thick, coarse or curly hair: "It's better to put a pomade on your hair when it's still somewhat damp," says Niko. "Hair is like a sponge. A damp sponge absorbs more than a dry one. The product will penetrate the hair a little more deeply. As the moisture evaporates your hair keeps that shape and stays more controlled looking."
Fine or thinner hair: "On finer and thinner hair, dry application is best so you can see the effect of the amount of product you use," Niko says. "Too much pomade on these hair types can make the hair look weighed down and greasy, so go sparingly. You can always go back for more."
How much to use:
"Product amount depends on hair density and the desired effect," Niko instructs. "Thick, curly and coarse hair types can absorb quite a bit of product, while, like I mentioned, thinner types should go sparingly." We recommend a dime to quarter-sized amount.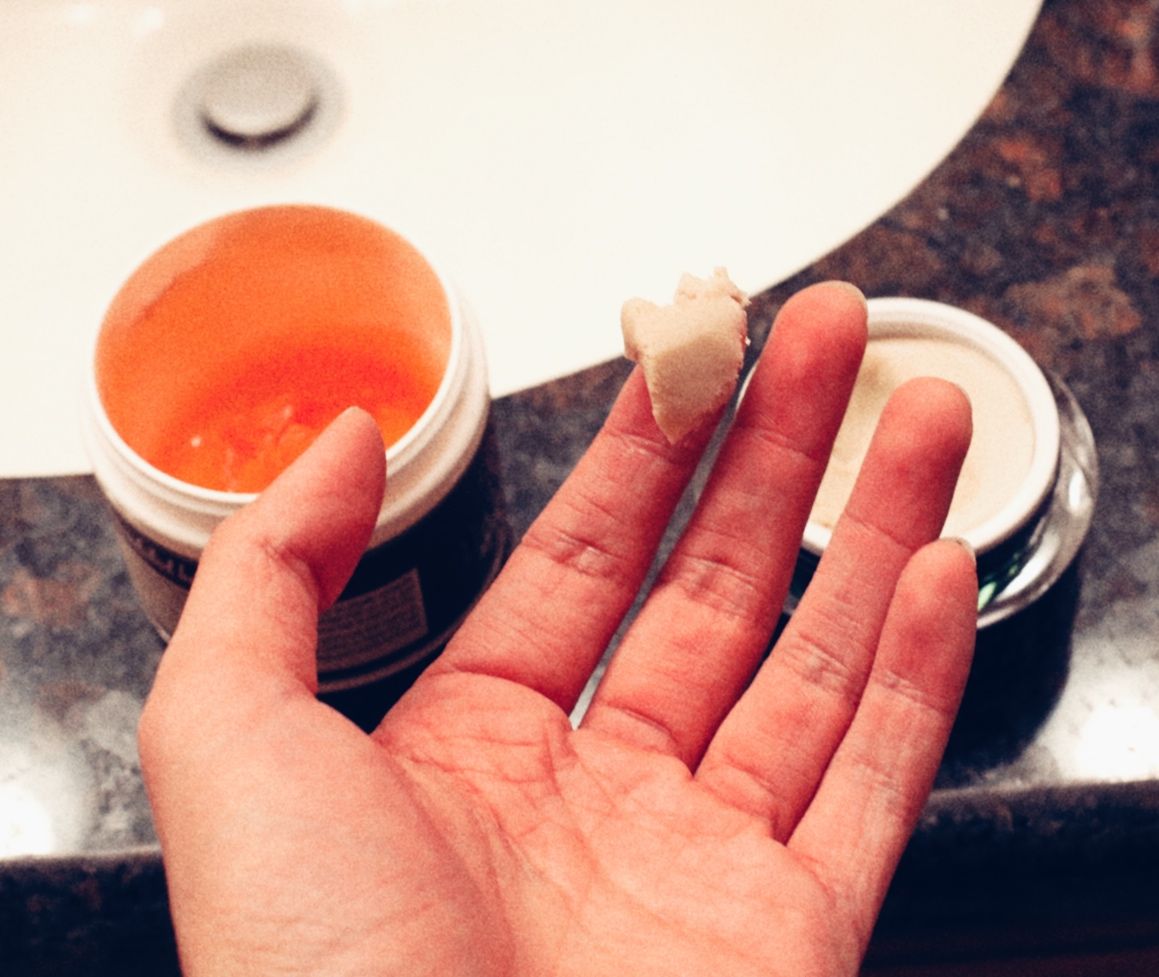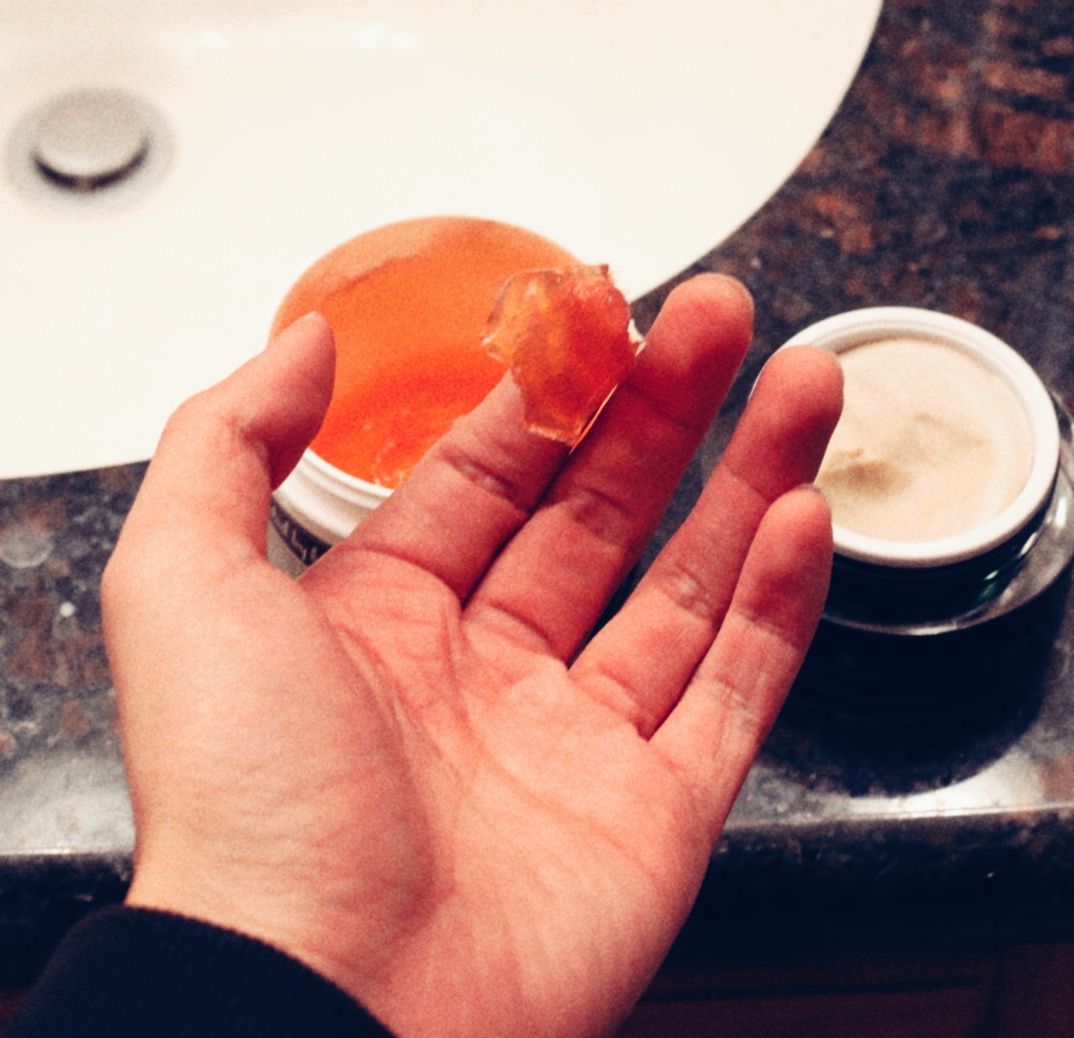 Shine or matte pomade, you ask?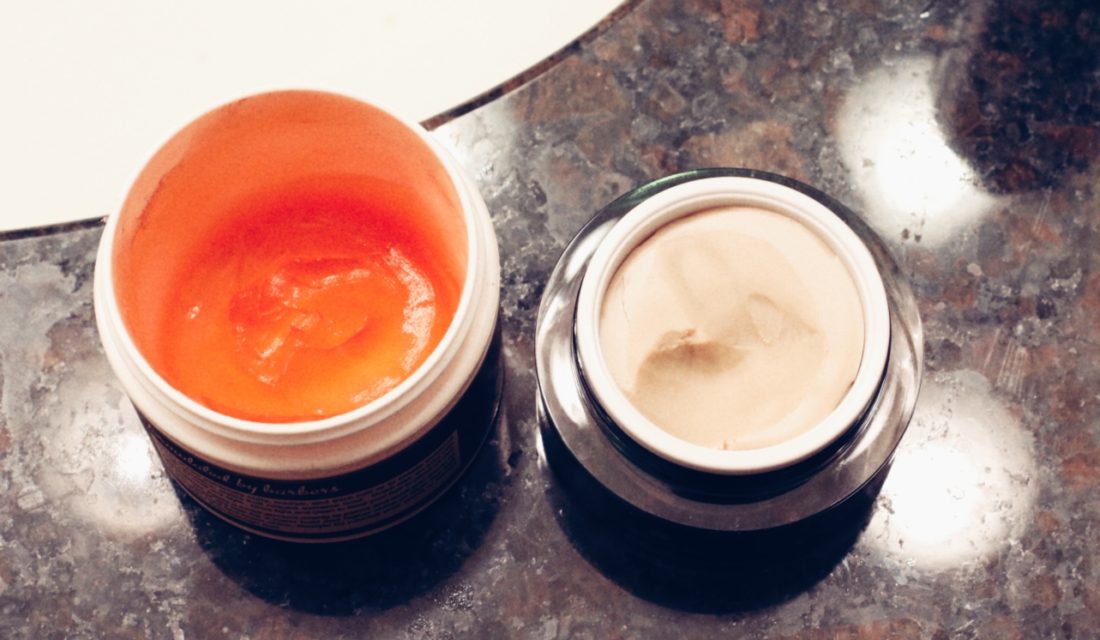 Good question. There's a big difference between shine and matte pomades. Shine is usually water-based while matte is clay or oil-based. The latter is usually sticky and needs shampoo to remove. To style these in your hair, Niko says you'll have to adhere to this rule: "Pomades that are shine-based will stay pliable for longer, where things that are clay or fiber based are drier and set faster so should be styled more quickly." That means if you're going for high shine, you can take more time styling whereas a clay-based one you'll have to go fast – your hair's going to set in lickity split!
Three products to try…
, $16. Alterna Caviar Style Grit is a medium hold styling paste that has a clean smell to it. Goes on best with fully dry hair and will hold in place for a good amount of time. Though when we tested it out, it needed to be reapplied mid-day. Best for thinner hair. If you have thick or coarse hair, look for something stronger. Get it here: Alterna Caviar Style Grit Paste
, $20. If you hate residue and grease, this is definitely for you. It's water-based, translucent, super light and has a shine to it. Goes on best with damp hair. Try it after blowdrying a little, then put in and blowdry some more. Get it here: Baxter of California Hard Water Pomade
. If you're in need of extreme hold (aka have thick, unruly hair), look no further than Uppercut's Deluxe pomade. Warning: This is for an extremely slicked back style, only. If you're not looking for high shine, avoid. It's also super heavy and sticky, if you're not into that, pass. Get it Uppercut Deluxe Pomade
.
Here's an easy step by step guide:
Start from the back and rub it in.
2. Then move to the middle.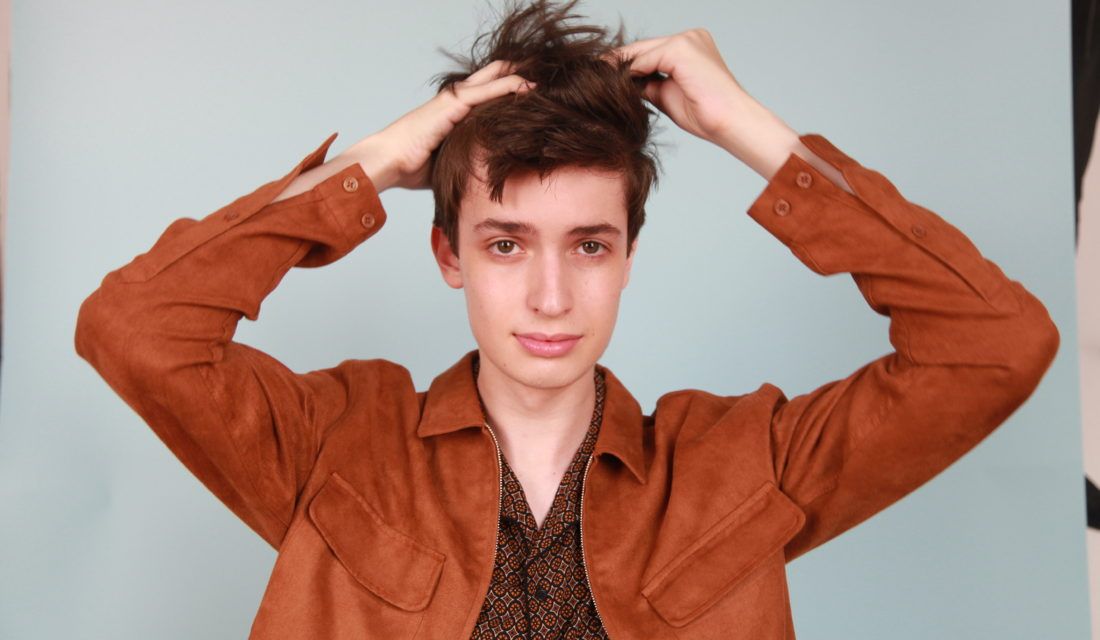 3. Toward the front, you're almost finished.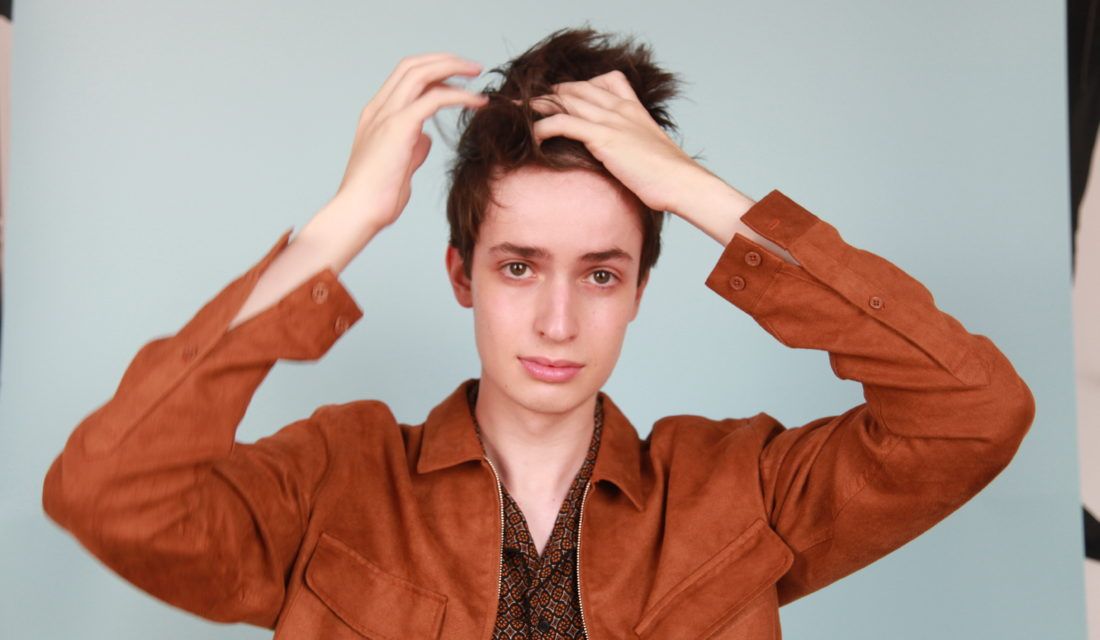 4. Then go side to side.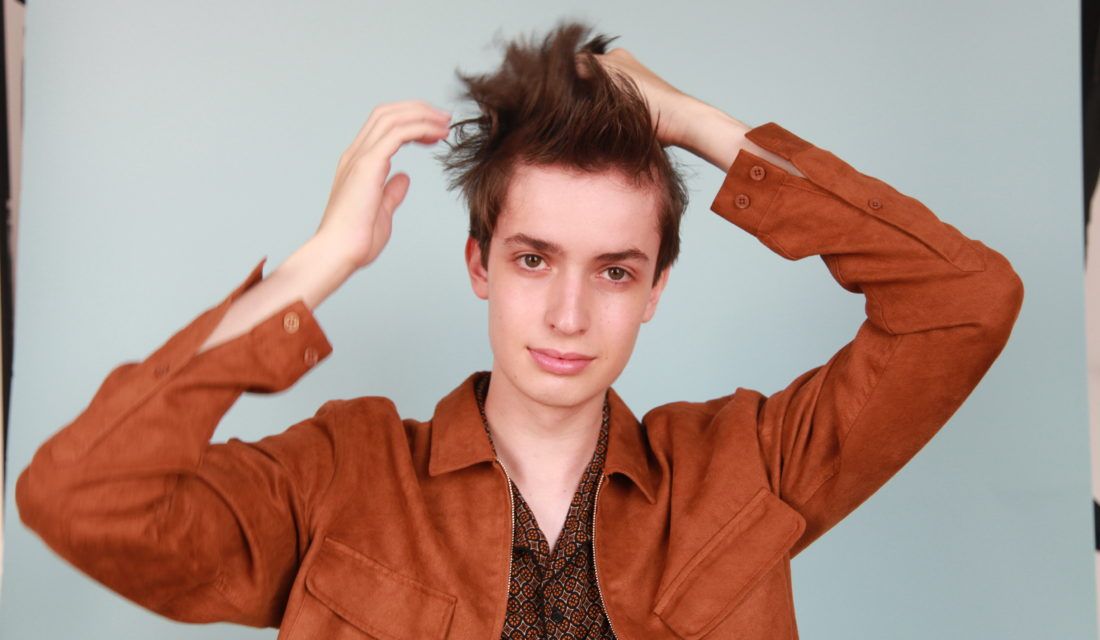 5. Finally, style up, comb it over, or make it messy with your fingers. Twist the ends or lay it flat. Your choice.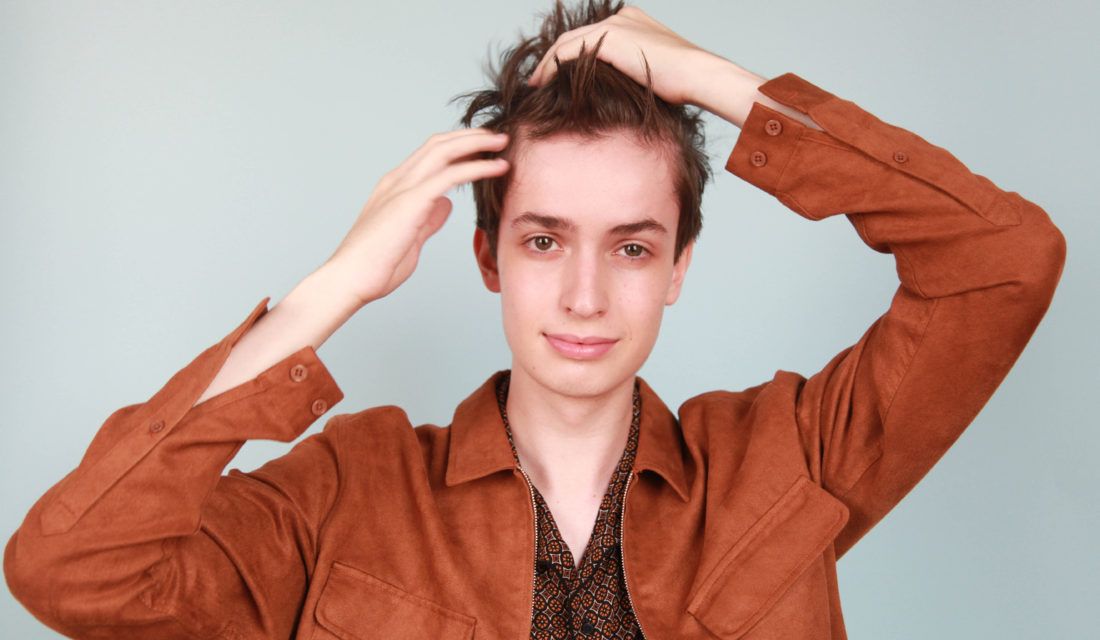 6. Done. Did. Conquered.
Handsome AF.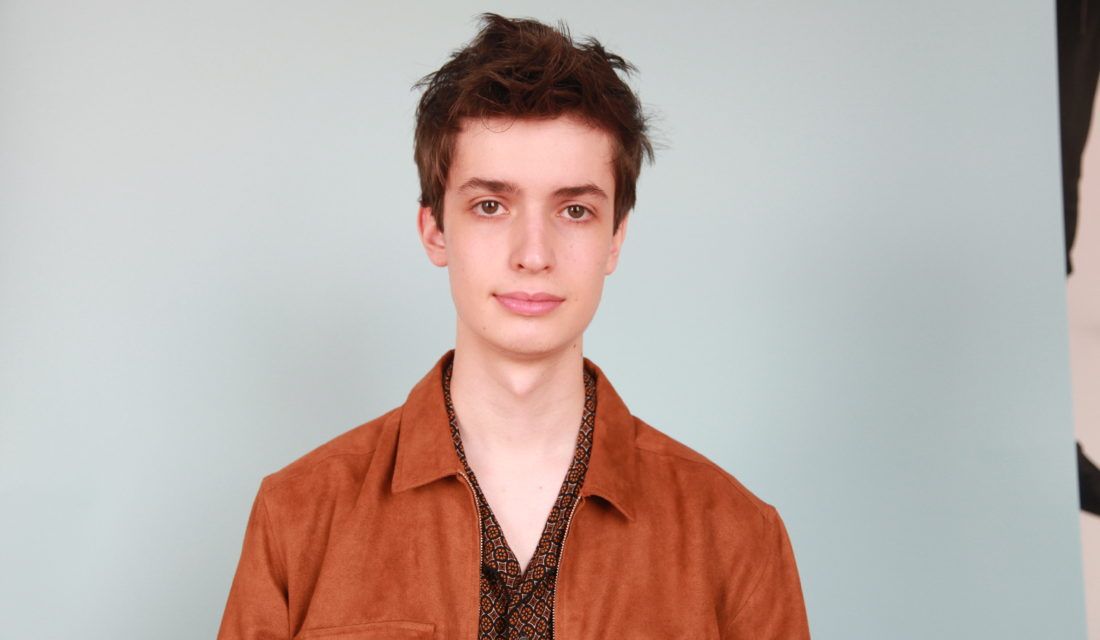 Master this move.

Makeup by Joseph Carrillo; Hair by Britt White; Styling by David Yi; Market editing by Christopher Kim; Photos by Carolyne Teston; Produced by Liz Denton; Special thanks to Donna Kang and Team Timo Weiland
READ MORE LIKE THIS