Welcome to Groom Raider, a new series where we go into the grooming closets of the people we admire to see what products they use. While we browse through their moisturizers, creams, fragrances and more, we get a glimpse into their past lives and the stories behind how they came to be. Last week, we went into the grooming closet at GQ where we met the magazine's own Grooming Lord, Benjy Hansen-Bundy.
Mick Batyske, @Mick, DJ and entrepreneur
"In high school I was a super fat nerd and no girls would talk to me," says Mick Batyske, the in-demand DJ whose gigs have led him to play for the likes of Jay Z, Kanye West, to Vanity Fair parties. "I dressed really bad. I was in the band. It was a prototypical Midwestern story."
Hard to believe given that Mick now seems to have it all. Fast-forward twenty years later he's trim, wears black like any good Brooklynite, and has a razor-sharp confidence while he poses for the likes of GQ and Cadillac. Casual.
Today, we're hanging out in his beautiful two-story brownstone in Park Slope talking about grooming. His handsome son, Myles is camera ready, as well as his effortlessly chic wife Rana, who's busy providing us with snacks.
At first glance, it seems Mick would be casual about his regimen. Being a dad and all, we figured he was super hands off. We were wrong. After going through his grooming closet and products with Rana in tow, it was apparent that this guy knows his stuff.
"It's taken a while to find what I like, but I now stick with what I know," he says as we rummage through his organic and holistic products. Among the beard oils like Black & Blue, a Manuka Honey detox mask, to Om Aroma & Co's toners, it's apparent that Mick is serious about his complexion.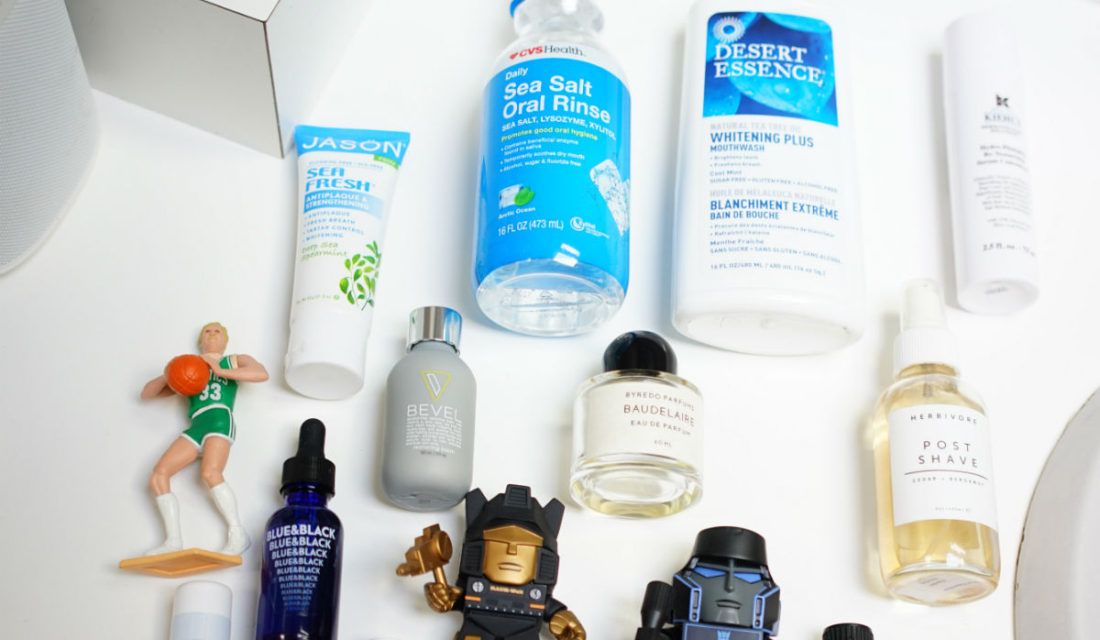 "I'm really into trying to find alternative ways to live a healthier lifestyle so it's been a learning process to discover these products," he says.
Like how he'll find better solutions to getting rid of everyday maladies. For instance, for headaches, he won't take a pill for that. Instead, he swears by a massage from Rana to open up his head's bloodflow while then using a headache soother stick from Badger. To prevent canker sores, he'll opt for Jason toothpaste, which doesn't contain sodium lauryl sulfate, a foaming ingredient that's been said to cause it. For mouthwash, he's found that Desert Essence mouthwash is organic and a natural teeth whitener.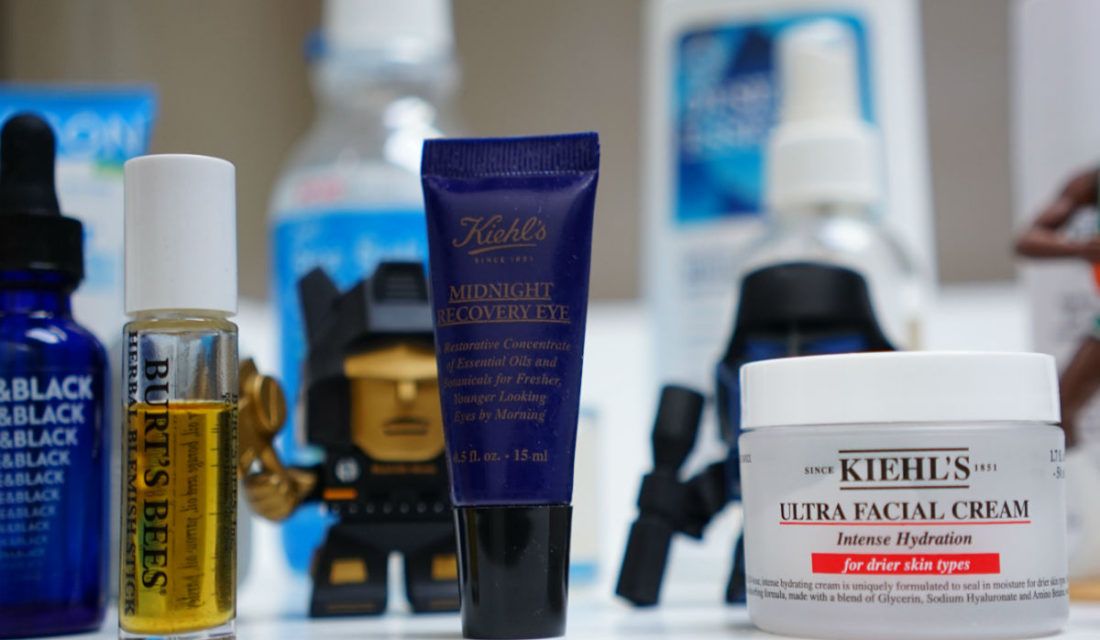 Of course, not everything has a holistic angle to it. For some things, he'll use it because it works. Kiehl's Midnight Recovery eye cream has been a no-fuss solution to preventing wrinkles. When he's shaving, he'll opt for Bevel, a company he spotted early on. Afterwards, he's found that Herbivore's Post Shave spray does the trick to prevent aftershave bumps.
It's like how he approaches music. "If you have a formula, you stick to it," he says. "At parties and when I'm deejaying, I try to be a good, respectful person to my clients. But I also love music and I'm not scared to play real music at my parties."
The approach made Mick an A-list DJ whose in-demand career has led him to a one year residency at Hyde in Las Vegas, to being the official DJ to the Cleveland Cavaliers. But he also has always thought broader and bigger on what he wants to do with his career.
"I've always been an entrepreneur," he says. "I realized something early in my career. I stopped thinking as a DJ and started thinking about what I could do in the other 23 hours in the day, which gives me this life."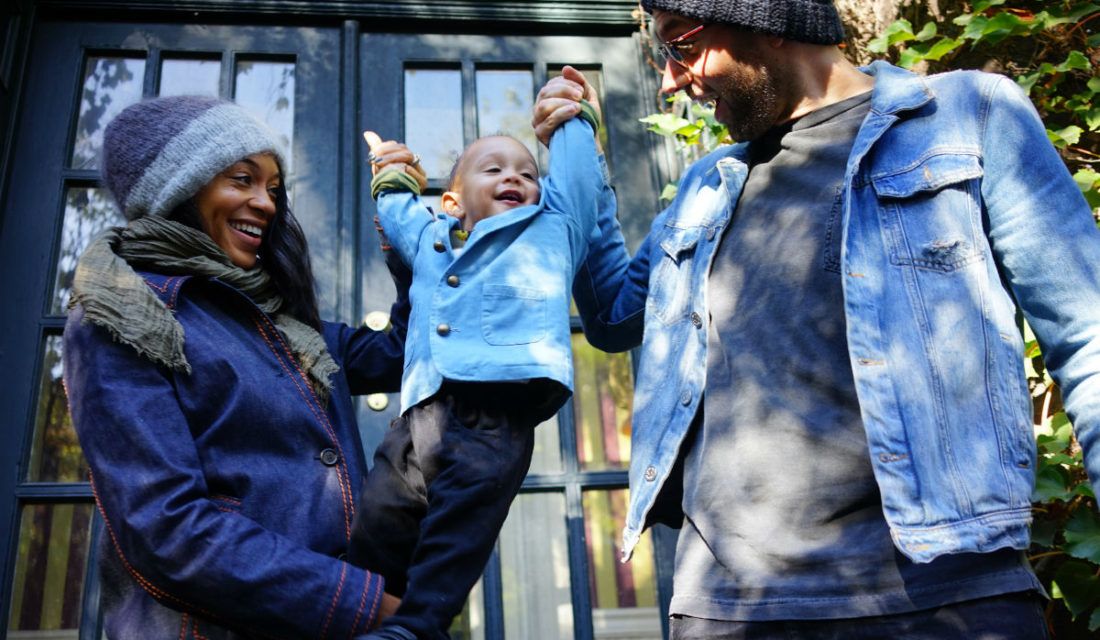 Having graduated with an MBA and John Carroll University in Cleveland, he channeled his business sense to create not only his persona, but something bigger. Five years ago, Mick looked into investing into startups and realized that was something he was both passionate and good at. "I realized that my thing was a startup this entire time." Today, he's a mentor and an investor in many successful brands.
"When I was in grad school they said you have to follow your passion or grow up and do the right thing," he recalls. "They laughed that I was following my passion for music. That led to me more opportunities in the 'real world' than 90% of the kids I went to school with."
The lesson? "I think you should always find your passion. But find a backup plan as well. But absolutely follow passion smart enough so that you don't need that backup plan."
All photos by Bukunmi Grace.
READ MORE LIKE THIS