In a world of Zoom fatigue, I can only imagine having to do back-to-back interviews as an influencer or celebrity. "Hello, good to meet you, I'm –" as the Internet lags and someone drops their phone.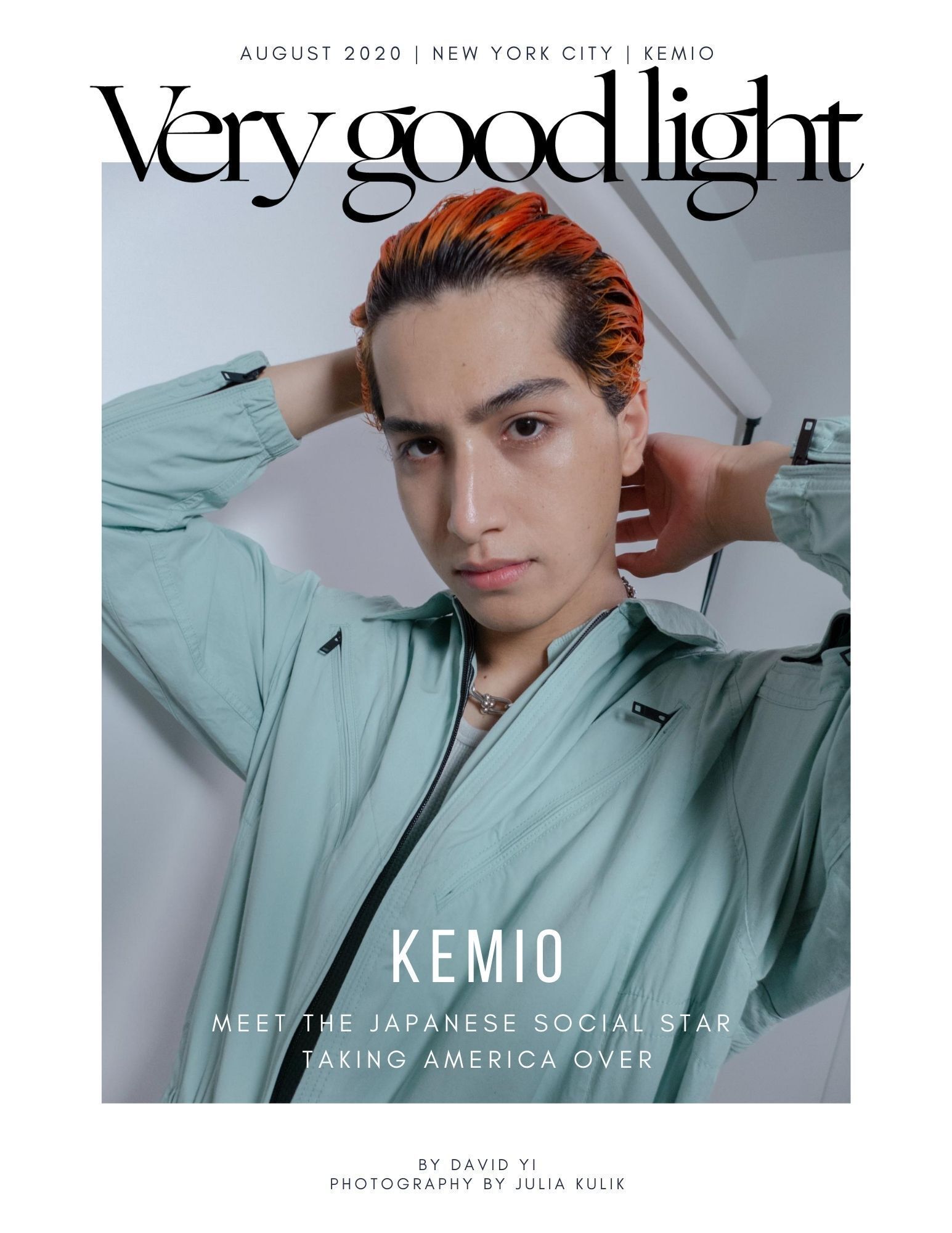 Yadda, yadda, yadda… the seventeenth call goes, where your eyes are strained from staring too hard into a stranger trapped in a small rectangle. And so, I realize it must be even more taxing if English isn't your first language and you're trying your best to convey your emotions and show off your vibrant personality.
Such is the case for Kemio Kurosawa, the 24-year old Japanese influencer and personality who calls me on a recent Wednesday. Fresh-faced, enthused, and a bit shy, he calls from New York City – his new home. Sporting a Prince white tee and a silver necklace, he stretches out his long, slender arms, which showcase his multiple tattoos.
SEE ALSO: Alex Aiono on curly hair secrets, vulnerability and Maori representation in Hollywood
For being so fierce in his videos with millions of followers, where he freely pokes fun at himself – one video is of him talking about his "shitty" eyebrow bleach job gone awry – he's surprisingly soft-spoken and subdued. "Can you understand me, sorry my English," he apologizes in a very Japanese way. "Your English is really great," I reassure him.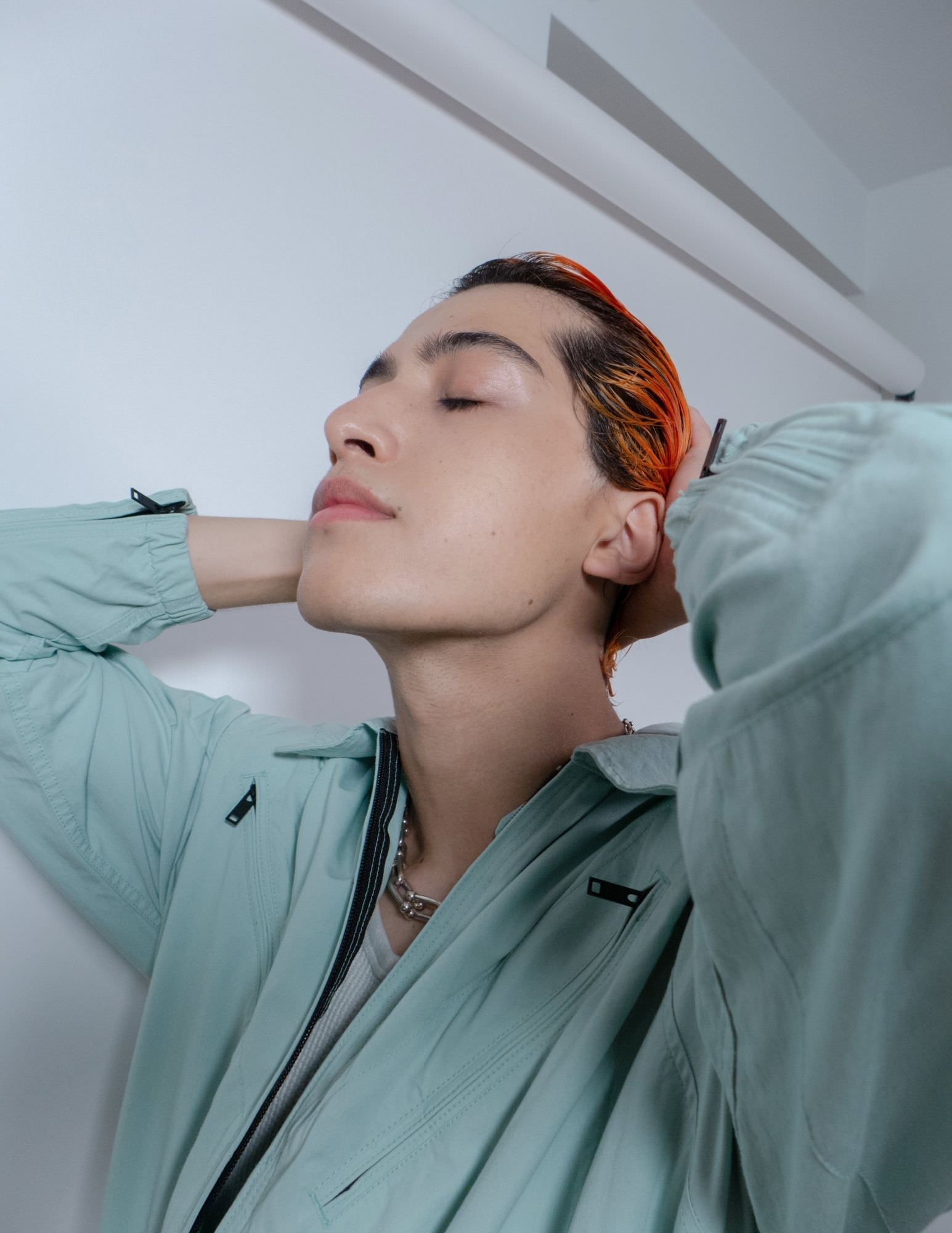 Kemio may be new to Western audiences, but he's a wunderkind back in his native Japan. A viral sensation from his Vine videos (when they were a thing), he captured his life as a high school teen. The virality translated to television, where he became a sought-after guest, and from there, a must-watch YouTube channel. So influential, he coins catchphrases on a dime that become part of the Japanese zeitgeist. Take for instance the word, "agemizawa," slang for "hyped AF," which is now dropped in conversations on every street corner in Tokyo.
"I guess it's cool," he says sheepishly before adding, "I do love being extra." He proceeds to wear a devious smile. If he sounds humble, he is. Not only is he the epitome of youth culture, but he's also setting trends throughout Asia. Today, he touts 3.9 million followers across all platforms, voted the number one personality in Japan by WWD. He was named GQ's Man of the Year in December, and he's also a model for Dior and Marc Jacobs, among others. Such an uproarious sensation, he made national news when he officially came out as gay in his first memoir, "Uchira Kanoke Made Eien no Runway," which sold 130,000 copies in two months.
He's now out, proud, and taking his newfound freedom to live authentically on his YouTube channel. Below, Very Good Light caught up with the star to talk about how he didn't know he was half-Persian until high school, being shocked by people wearing shoes indoors and coming to terms with his sexuality. Oh, and he drops his skincare routine as well.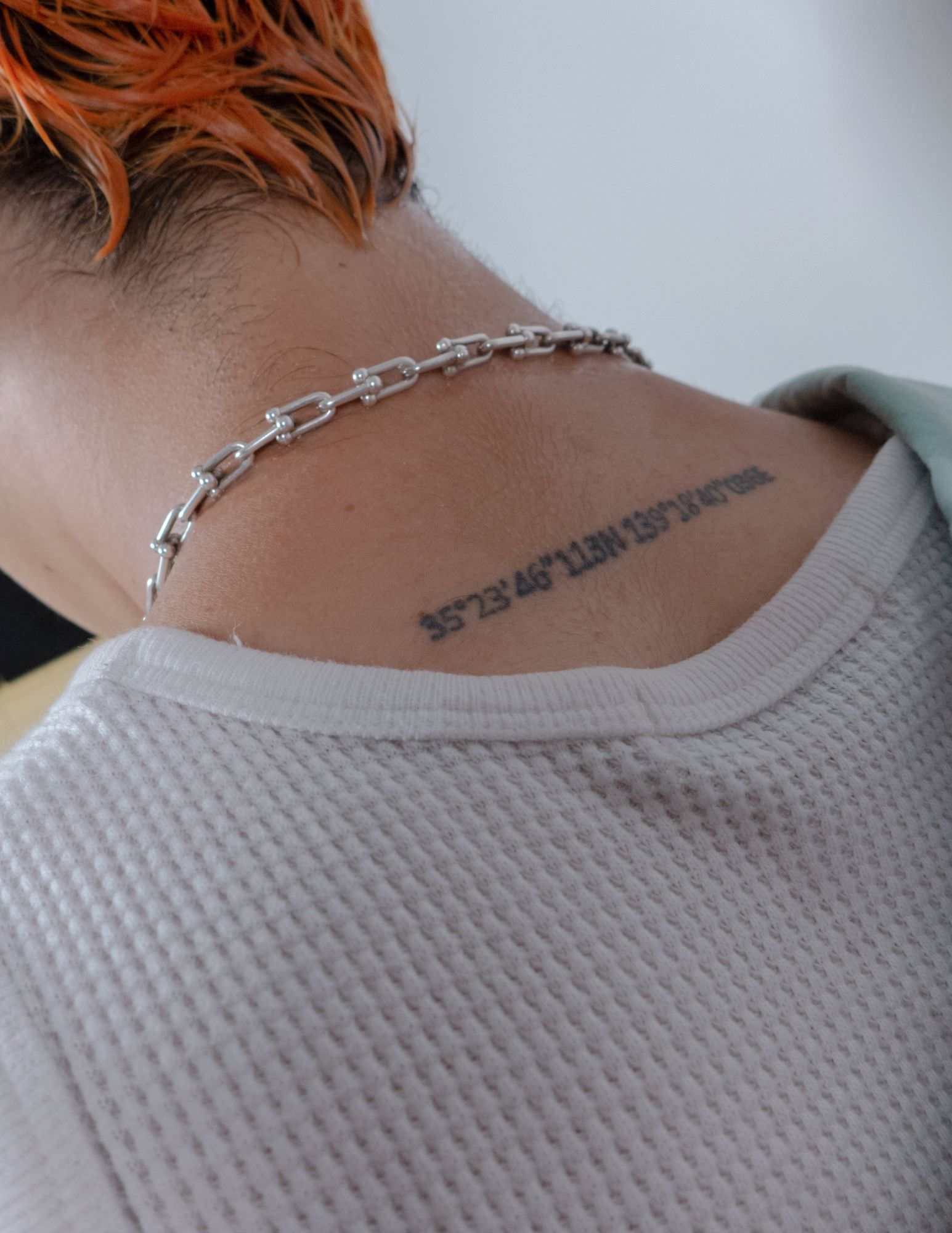 You're a king with social media, but what I'm obsessed with is that you love 2NE1?!
I do love them so much and I saw Blackpink at Coachella. Again, I started getting into K-pop again. I like Twice, they're so cute. I love all Korean girl groups – Blackpink, Mamamoo – but miss 2NE1.
So many people love you. How did you get popular?
When I was in high school I bought my first cell phone and first Twitter and Vine account. I was posting a lot of funny videos at the time. One of my videos went viral. I was creating a meme high school kind of thing. A lot of people liked it and I started all of this. Right after I finished high school I went on TV as a personality and when I turned 20 I decided to leave Japan and go to LA. I started a YouTube channel there.
When did you realize you were becoming more influential? When did you feel famous?
Yes, first time when I felt that was in the Harajuku District. After my video went viral I went to the Harajuku District every day. I started getting recognized there and was like, oh my God, I'm getting famous! I really liked it and I always wanted to be like a celebrity. I love being extra. Living in other countries, I was able to make content other social media influencers were not.
A lot of Japanese people are curious about the lifestyle in the United States and it helped my audience grow a lot just being myself. Every little thing from going to the grocery store to going to get your haircut.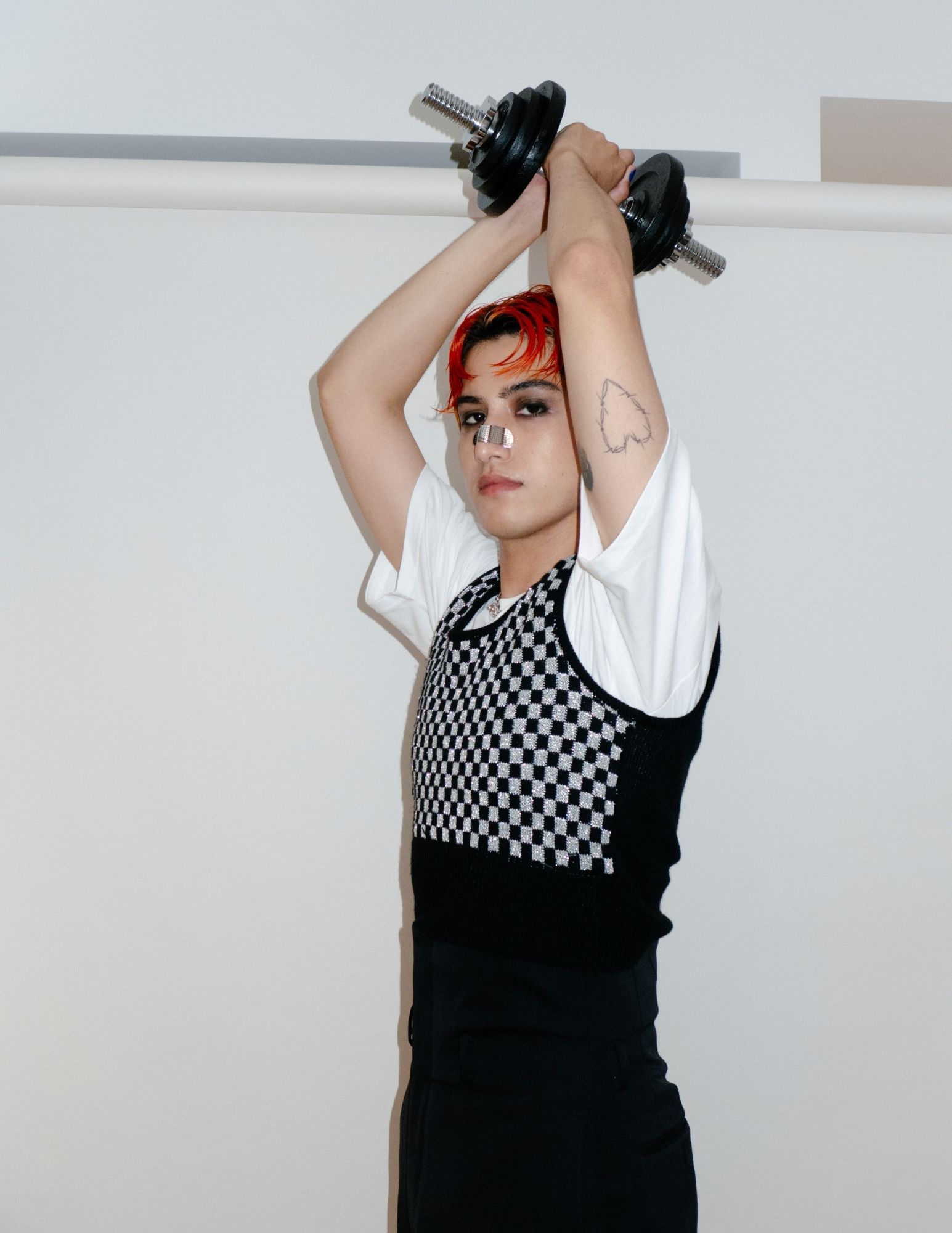 What was the biggest cultural shock for you?
Wearing shoes at home. You don't do that?
Of course not, I'm Korean!
I was living with roommates and I didn't know them until I moved with them. They were naturally wearing their shoes and I was like, that's kind of dirty. Now I do this too. Tipping was also something that was different – I think it's really cool and you know, that's showing your appreciation through money.
Why did you decide to come stateside?
It was something I expected to always do, part of my youthful fantasies. I felt I was living in a fantasy and I wanted to move to the U.S. I grew up watching the Disney Channel like "High School Musical" and "Hannah Montana." It was a fantasy to live this American lifestyle. When I moved there was only one person that I know from Japan. There was one person and it was hard to meet people and make friends. I was really excited to do things in the United States. I used to go to a bar and talk to strangers. I practiced my English and talked to strangers and since they're tipsy they don't care about my grammar. I made friends through Instagram and DM a bunch of people on Instagram if I liked their style or fashion. I'm still friends with them.
Did you feel freer to be in the states, to be yourself?
I grew up and wasn't comfortable with myself with my sexuality and being gay. But you know, after moving to America I witnessed so many people being comfortable with themselves. Those things inspired me to come out and be accepting of myself.
When was the moment when you knew you were gay?
Maybe I knew I was gay but I didn't want to accept it. I had a girlfriend in elementary school. I always knew I was more attracted to guys. Japan is a relatively straight culture. I came out to only my close friends before coming to the United States.
After a year I spent in LA I went home and told my grandparents me being gay. I released my first book in Japan, I came out as gay in my book. Some of them were shocked in Japan, others were like, we knew he was gay. It was on the national news which was surprising to me. After I moved to the U.S. I didn't know being gay was so surprising. But there were so many articles about Kemio coming out as gay. I thought I was the only one thinking gay was normal but in Japan, it wasn't.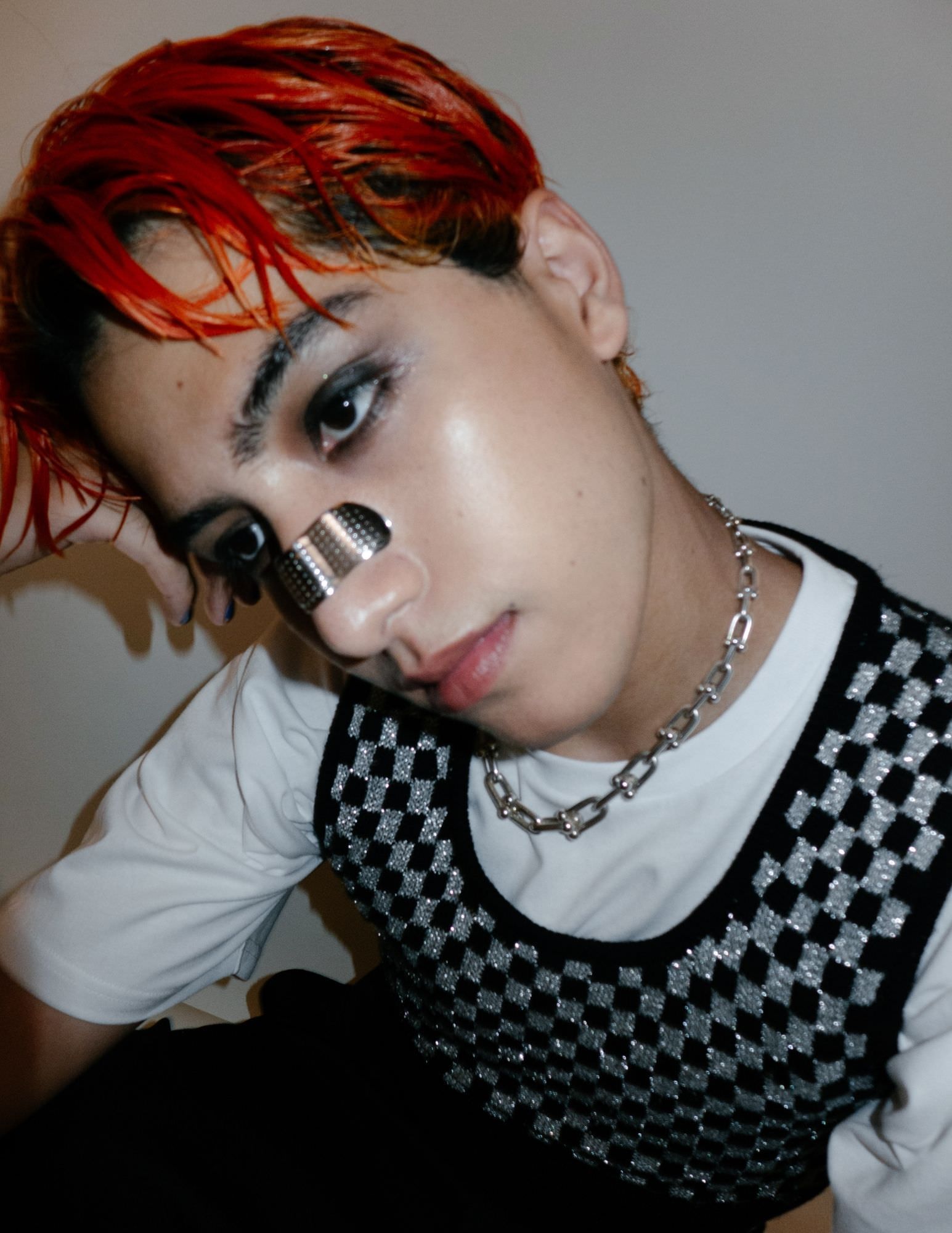 Were your grandparents okay with it?
They were shocked. I don't think they liked it. My point of telling them was that I wanted them to know that I was gay. I wanted to let them know that I was gay since they raised me.
Speaking of which, I know your grandparents raised you.
They raised me since I was two. My parents passed away. My grandmother didn't tell me about any details until I was in high school. Being half in Japan is tough in childhood. She didn't want me to get hurt by that and tell me.
So it's only then that you realized you were biracial? Was it a shock?
I actually wasn't shocked, I was like, I knew it. I was like, I don't look Japanese. My hair was always curly. I was always the tall guy and always taller than anybody. My dad is half-Persian and half-Italian. He was from Iran and that's all the information I know about my dad. My mother was full Japanese.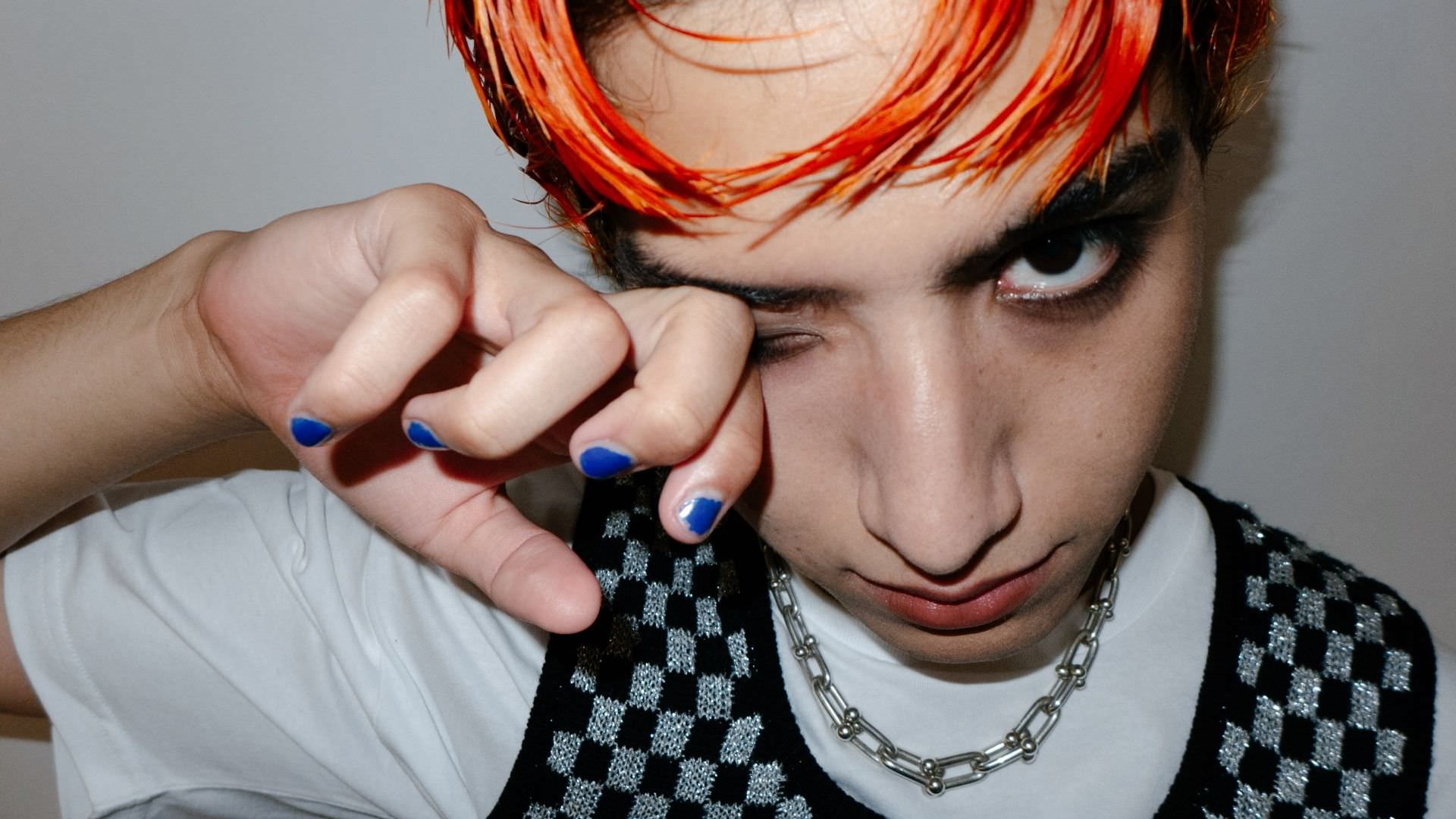 What's some advice for coming out into your own?
There's no rush to anyone to come out. If you don't want to come out, you don't need to come out. I came out because I thought and realized I started thinking maybe being gay is not special that's why I come out. But here's the one thing I want to tell them – come out if you want to. Please don't feel you're different or doing something wrong. I was also so scared before I came out. But after I came out I felt people were going to be like, "Oh my God, why are you gay?" and change how they see me, but they weren't like that.
A lot of people were so supportive and sending me lovely messages. Maybe before you come out you see the consequences but it's going to be happy and get better. I don't want to put so much pressure on coming out. If people are going to treat you differently for you being gay, cut them out – that's what I did.
How about having a better relationship with social media?
Being on social media puts some weird pressure on me sometimes. For social media, I always do a detox. Maybe I'll do it a couple of weeks. People think social media is everything and showing every single side of someone's lives. Every time I see someone's story or post I'm like, it's only one small part of their lives. That makes me feel that I'm at home and seeing my friends and partying, why didn't I get invited? I feel like such a loser. If I think that way, oh, that's only one side of this person. Maybe that person feels alone and lonely as I feel right now. Now, I start thinking about the consequences before I post. I don't know, maybe I'll quit one day. I don't know how I'll settle down in my career, making people laugh.
DROP THE SKINCARE!
I use a Japanese cleanser by Sake by Wafood Made. It has sake so I feel extra clean using it. After, I'll use SK-II's Pitera Essence, which is what I always get duty-free at airports. It really is good. I love this Korean brand called Super Moist, a toner that I got in Korea at Oliva Young – I love it there. Using Lancome's Advanced Genifique has been a gamechanger, and I use after cleansing and toning. Of course, I use so many sunscreens and face masks but what's been the best help is this beauty device. It's from Belega, a Japanese brand, and it emits red light. I put it over my face and it helps with lifting. Everyone needs a helping hand, and this one has been great.
Credits
Photographed by: Julia Kulik
Hair: Shawn Nakamura
Make-up: Akina Shimuzu
READ MORE LIKE THIS