I can always tell when someone is having fun at work. Here in New York, the MTA placed foot markers on the ground to encourage six feet of social distancing. Most of them just have vague approximations of shoe prints. Every so often, you'll find yourself confronted with the same marker, except they have some sort of cloven print, like that of a pagan deity.

Spooky, no? Whenever I encounter one, I think to myself, "there are some freaks working at the MTA!" and I mean that as a compliment. I think eccentrics and oddballs have the best creative ideas, and I applaud decision-making bigwigs that don't snuff them out. It's especially fun in beauty. Necessary, even! I don't always want my products to be high-brow and minimal. Sometimes I want them to be niche and distinctive. Xyrena does just that.

Xyrena is an Austin-based boutique fragrance house backed by Killian Wells—a pop music artist, writer, and producer turned perfumer. After experiencing anxiety and a panic disorder for years, it's nostalgia where he's found solace. "Nostalgic scents weren't something I could readily find," he tells Very Good Light. "The ones on the market were either too simplistic for my taste, like singular notes, or very abstract interpretations. I wanted hyper-realistic literal recreations of real-world scents." His collection doesn't just vaguely evoke feelings of a place — they mimic them to the point where your scent and memory links are practically boning.

I wore Pool Boy for much of this past summer. It melds the smell of classic sunscreen (orange blossom, grapefruit, coconut, pineapple) with chlorinated water and cedar lounge chairs. It didn't make me think of being poolside through secondary means; it made me smell like I just emerged from pool water. I enjoyed every single spray. Here is an informal guide to other Xyrena Extrait de Parfums that have caught my eye.

If you want to smell like a cityscape post-thunder storm, try Neon Sunset
Key notes: ozone, phenolic tar, asphalt, earthy borneol, leather, musk
Who wouldn't?

If you want to smell like an AMC location, try Cinemaniac
Key notes: hot buttered popcorn, a classic cola accord, soft pretzels, red licorice
Please silence your cell phones.

If you want to smell like opening a new pack of instant film, try Shutter
Key notes: acetic acid, camphor
Wells collaborated with perfumer Carlos Torres to source deadstock analog film and distilled their collective qualities into a bottle.

If you want to smell like a theme park water ride, try Dark Ride
Key notes: chlorine, theatrical fog, pyrotechnics, "a hint of atmospheric mildew"
Theatrical fog is, no joke, one of my favorite smells.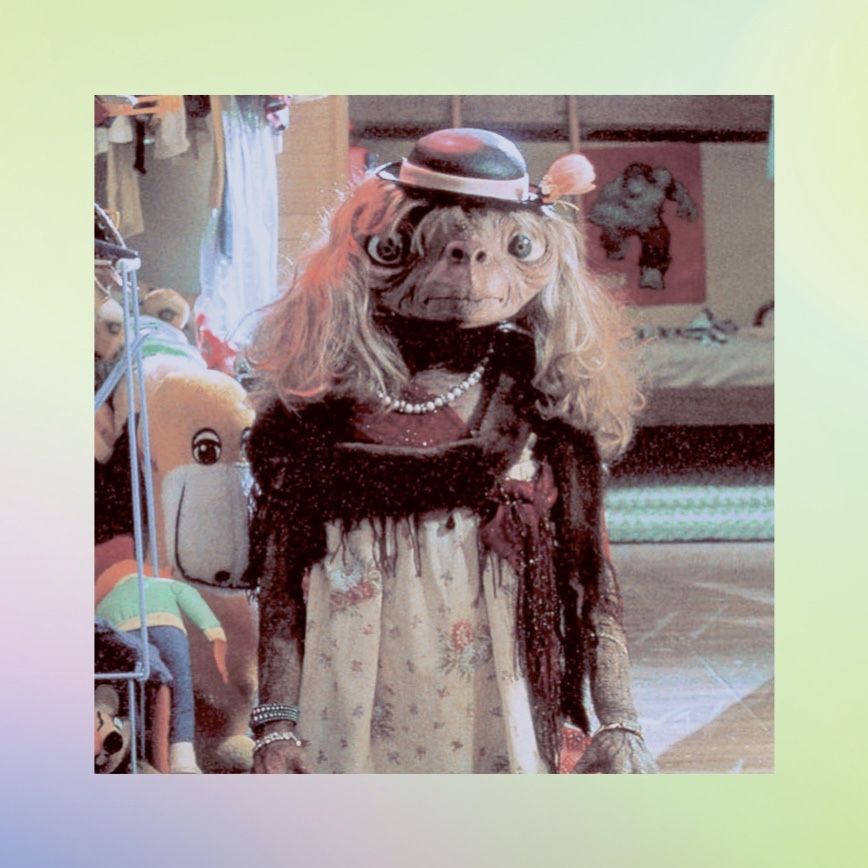 If you want to smell like a "faithful reproduction of the E.T. Adventure at Universal Studios," try Cosmic Woods
Key notes: patchouli, softwoods, moss, sheer musk, pine, clove, raspberry, rose, fir needle, cool camphor, hemlock, dense green leaves
This one sums up the art/fragrance hybrid Xyrena has mastered: Most wouldn't care for such an obscure reference, but those who do are losing their coconuts right now.

If it sounds like Xyrena's fragrance library isn't for everyone, I'd wager that was kind of the point. In an industry that is "in desperate need of some levity and innovation," he has built an esoteric funhouse of perfume alchemy where the only price of admission is a decent sense of humor.
---
READ MORE LIKE THIS