Friday Night Light is a series where we interview creatives, makers, doers, and generally interesting people on what they are doing to when they clock out of work tonight. This week, we spoke with artist Hector Trend.
Hector Trend (he/him)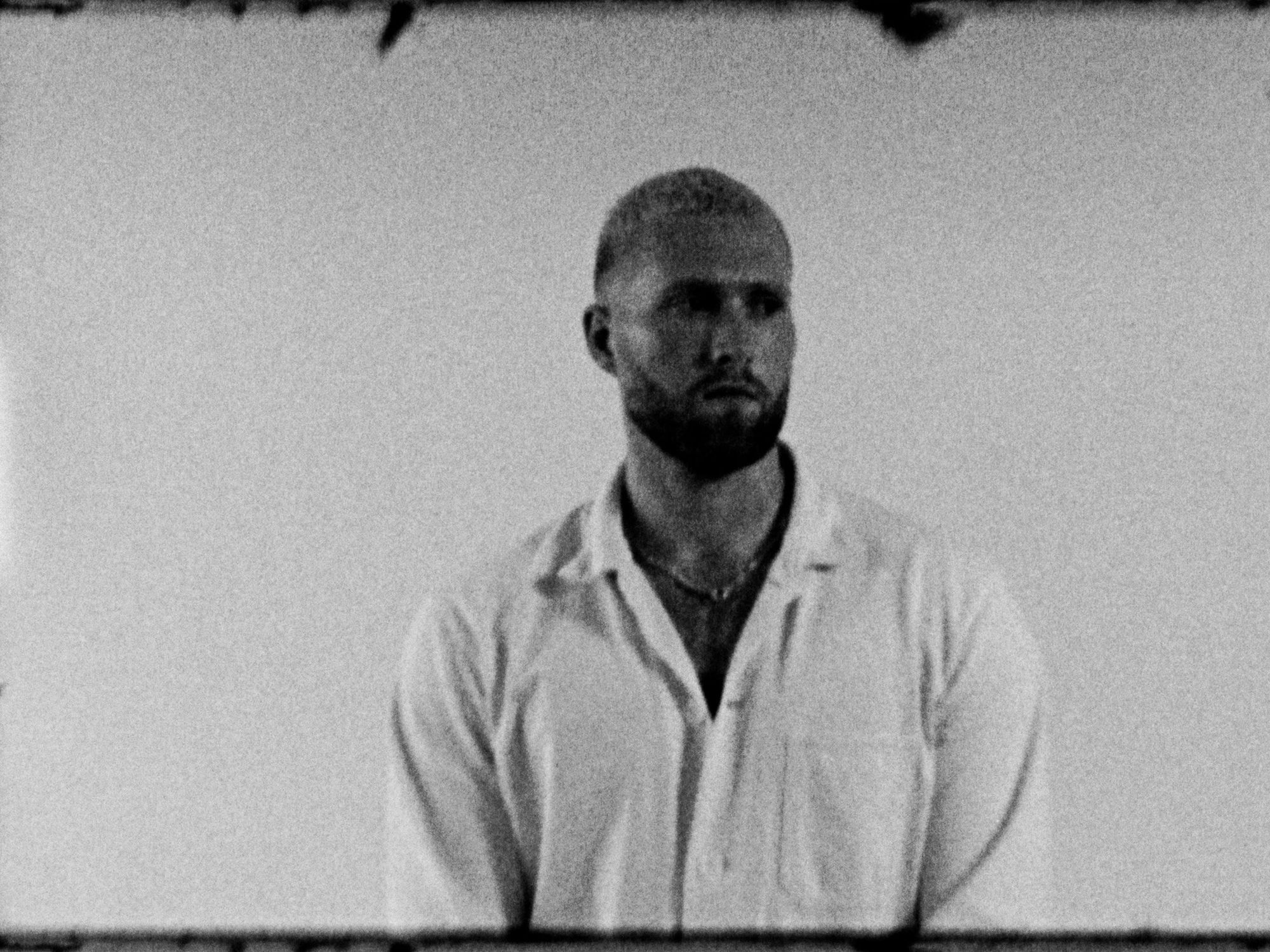 Artist (also serving as a creative consultant to my friend's menswear brand, Cole Buxton!)
"My weeks often find themselves differing wildly, subject to seemingly the most erratic rationale! If there's good light on any day, I'll ensure the day is spent in my studio painting — as it's blessed with beautiful natural light — or buried in whatever book or research I'm currently engrossed in! Some days I won't touch the canvases, paper, or sculptures I'm working on, instead spending my time totally at peace, immersed in the books I keep there.
I spend maybe three or four days in Soho, London, at the brand's flagship store, where I'll be working with the directors, Cole and Jonny, on the creative side of the brand. This could be working with designers on new collateral for Cole Buxton, or planning shoots and campaigns, editorials, etc. We're currently working on our Resort '22 collection and using this as a foundation on which to build the SS22 collections, culminating in a campaign shoot in the Balearics. After an intense and convoluted Black Friday/Christmas period, it feels apt we escape to those hedonistic European islands!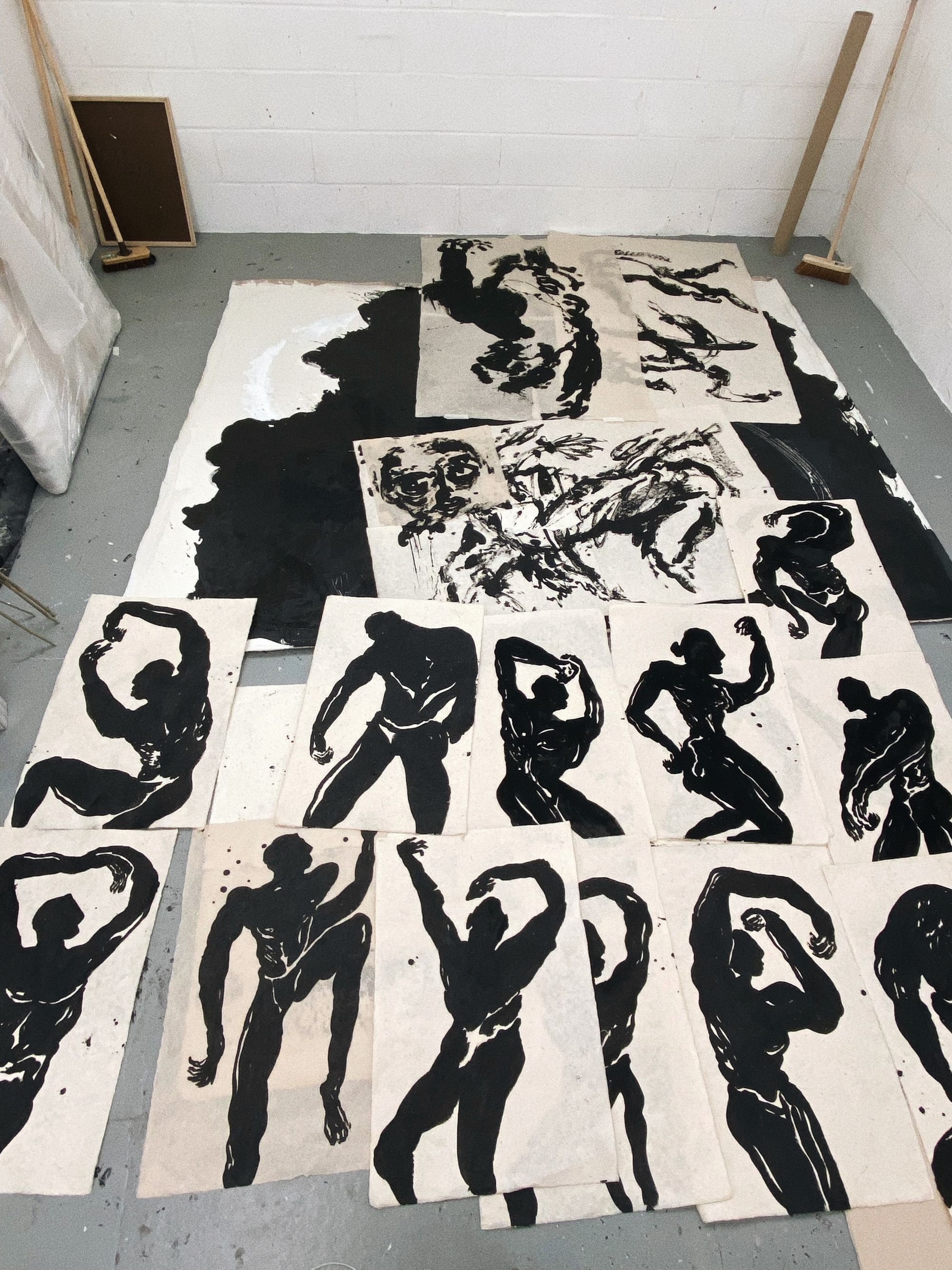 Training takes up the rest of my week! I'll see the boys every Wednesday for a session generously put on by Nike at the Manor Gym in Victoria and on the other days I'll be swimming and running track, more often than not followed by a meal at our friend's beautiful Persian restaurant, Berenjak, or something more low-key, home cooked at one of our places. This fraternity born from the exertions of training, tempered by good company and good food, is so important to me!
On Fridays, I always try my best to work from home — Soho on a Friday evening is intense, and as exciting as the crowds and jovial mood can be, it's a lot if I've had a busy week! If my painting has been difficult and obfuscated, then I often feel very introverted and value the time spent alone. I'm at the mercy of my emotions when it comes to my art (as I'm sure many are!), and it can lead to a sense of great emotional upheaval, which leaves me exhausted and in need of solace.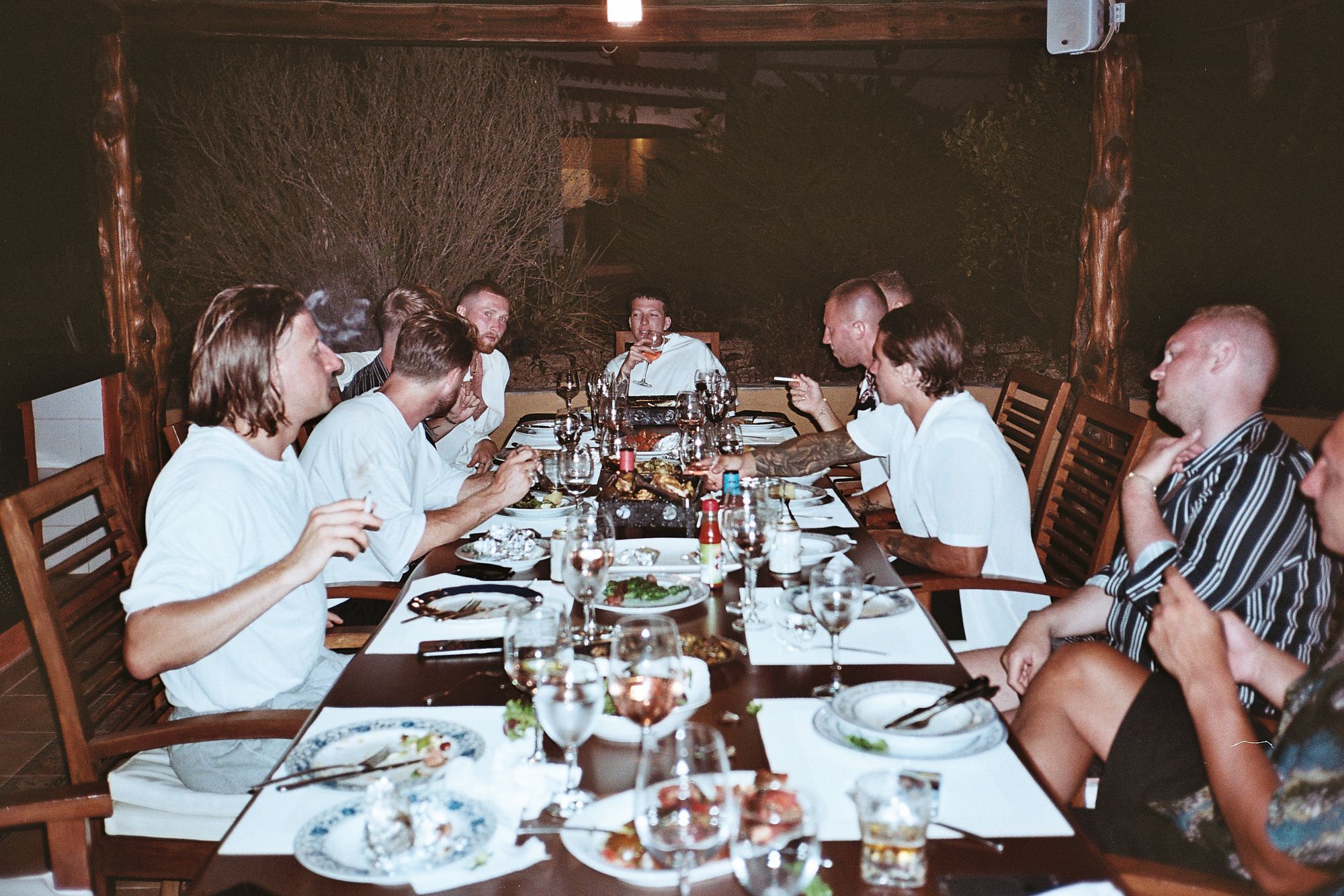 If I am out, I'll try and head home at 6 pm, perhaps read (I have some beautiful books by Italo Calvino and poetry by Rainer Rilke that I'm working through at the moment) and cook — another great passion of mine. Curating a space to relax in is deeply important to me too, so I may pick up some fresh-cut flowers for the house and light some candles when I'm back. I may have a series on (that I'm vaguely invested in) or a film that holds particular sentimental value to me. Something easygoing, nothing too high-brow or intense!
I find these moments of peace vital to my well-being as the work I do can be very demanding and, at times, takes an emotional toll, particularly my personal painting and career in the arts. My training can also have an adverse effect on my [central nervous system], and burnouts and injury will follow this if not careful, so switching off on a Friday and over the weekend is key for recovery. I use a Whoop band to track all this, but oftentimes listening to my body is so much better, and I thank myself for that!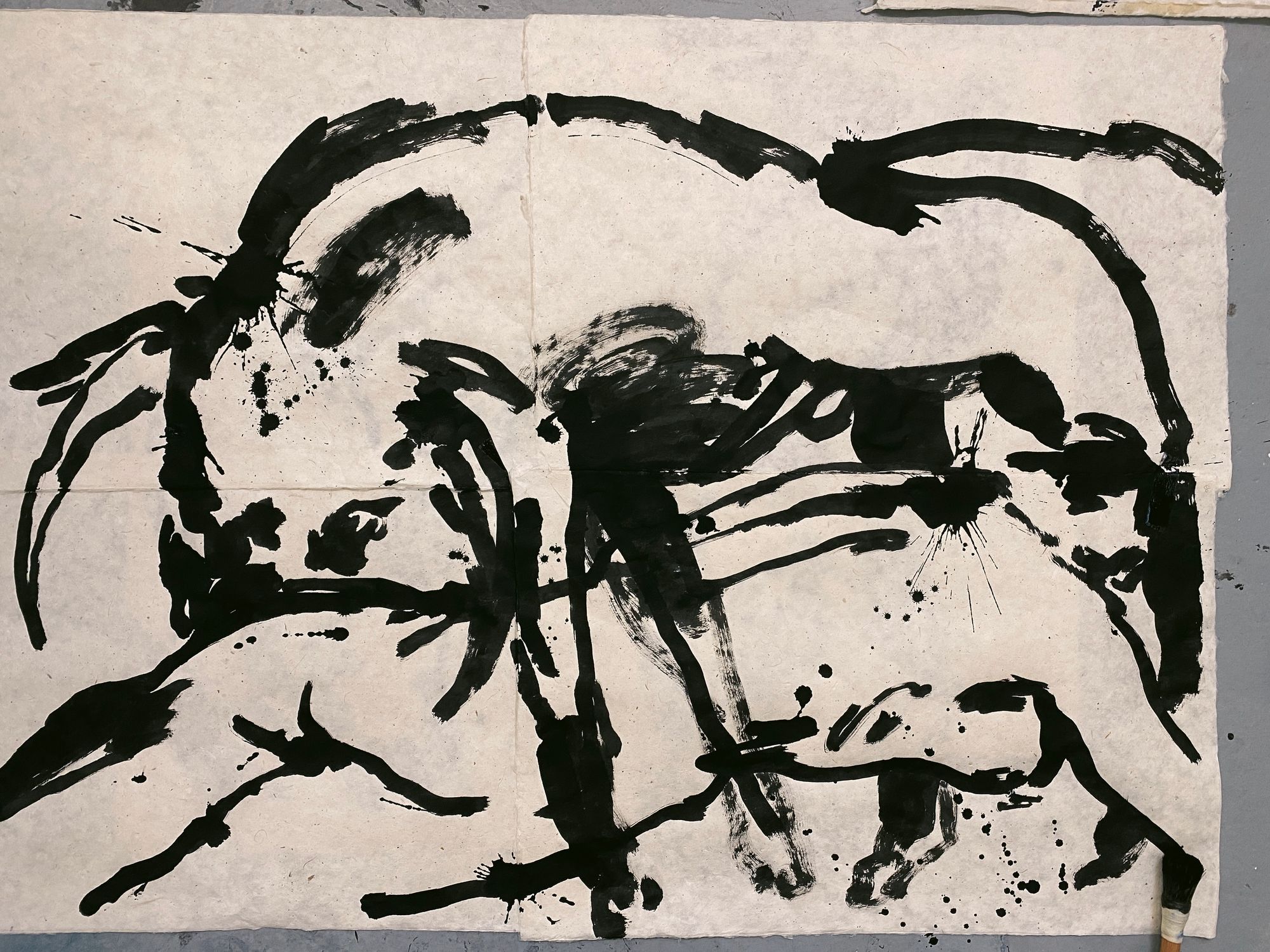 In the evenings, I'll cleanse my skin with a gentle, foaming cleanser to remove all of the impurities and stress of the day. At the moment, I use CeraVe's Gentle Foaming Face Cleanser. Then, on alternating days, I'll use an exfoliant toner — quite a divisive step in the skincare community, as I understand! I find it helps me as my skin is oily and can become very congested. I'm using Paula's Choice 2% BHA Liquid Exfoliant, which I find to be perfect for me. After which, I will use a moisturizer - I think I have the Cetaphil Facial Hydrating Lotion in rotation at the moment! Either on Friday or Sunday evenings, I'll do a face mask. Afavoritee of mine being the Flavanone Mud mask from Niod. I do wish I had a single go-to serum or cream for those days when I am feeling more apathetic and lazy towards the whole process!
I wish I could say I was really proactive with my bedtime rituals, but I find myself slipping into erratic habits! I'm either on my phone too late, not giving myself time away from screens before sleep, or I'm at my studio, slowly becoming nocturnal (which I find difficult as I love early mornings!)
If I can, I read or just chill with the candles on. I have a beautiful one from Diptyque that was a gift from the boys at the brand, which I adore.
If the weather is good, which even in the summer isn't a guarantee in the UK, I'll get out early and spend some time walking in the sun, in the parks in London (we're blessed with beautiful city parks). The work of Dr. Andrew Huberman, the American Neuroscience professor at Stanford, shows that this early sunlight is crucial to our circadian rhythm, focus, and mood, and I stand by his findings! So I try and adhere to this if I can. Apart from that, my weekends are pretty chilled. I always look forward to the football (soccer to you!), following my beloved Liverpool, and seeing friends for food at mine or theirs."
---
READ MORE LIKE THIS