Friday Night Light is a series dedicated to the plop! sound you make when you hit the couch at the end of the week. Today, we're featuring actor and talented vocalist in his own right, Abraham Lim.
Abraham Lim (he/him)
Actor, writer, skincare enthusiast, uncle, and aspiring-Great-British-Bake-Off-contestant
@therealabraham
"What my week looks like varies from week to week, as the life of an actor can be incredibly spontaneous, and things can come up at the last minute. However, right now, a typical week consists of several self-tape auditions, acting class, dance classes (to prep for all of the dancing I'll be doing in KPOP on Broadway), writing sessions, Zoom table read, and recording sessions for my new Netflix animated series Exploding Kittens [alongside Lucy Liu], a few industry-related events, several morning hikes, workouts, and a couple of hangs with friends.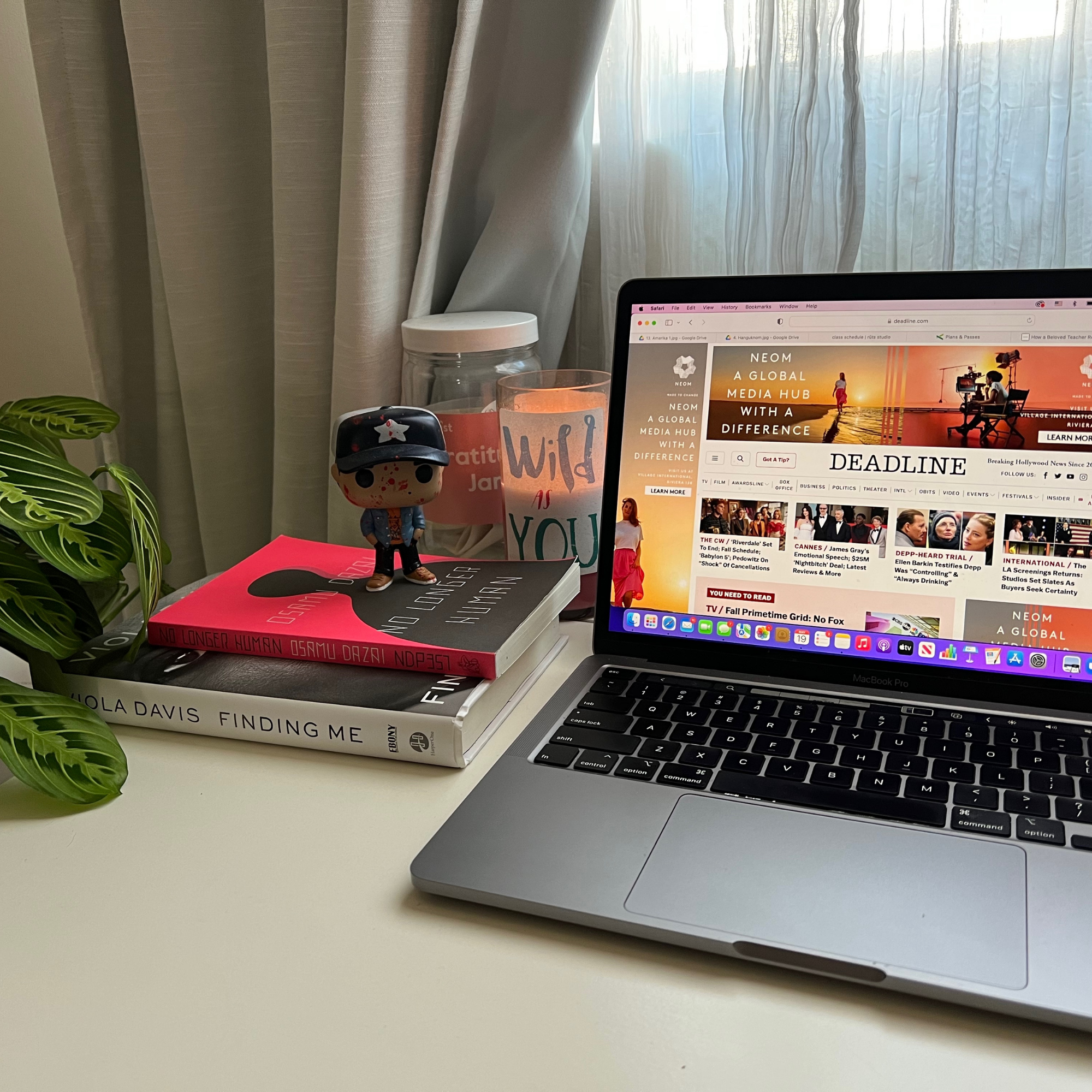 Suddenly, it all makes sense why I'm so tired all the time.
At 6:00 p.m., I could be doing any number of the things I listed above, but ideally, I'd be at home, making dinner, to a re-run of The Great British Bake-Off playing in the background.
While everyone thinks I'm an extrovert, I'm actually a pretty extreme introvert at heart. It's an interesting dichotomy — because of the work that I do, there's this necessity to be "on" at times (which is a term that I rather hate, but it serves its purpose at this moment), but I do love being home and winding down after a busy week and being around so many people.
Recharging, as I like to call it, starts with my nighttime skincare routine. As an actor and performer, I think there's something about taking off all of the layers of sunblock, sweat, and the occasional makeup that is really therapeutic for me, so it is an essential part of my self-care routine.
The highlight of my Friday evenings is probably the moment I get into bed after my skincare regimen. I typically FaceTime my mom and talk to her, my sister, and my nephew and niece. They always know how to bring a smile to my face, and I like ending my day with them. It really fills me to the brim with gratitude. I'll then browse social media, which I'm really trying to cut down on for my mental health, and read a book until I am passed out in my bed.
For me, it is not only important, but absolutely essential, to relax and find time for myself. As I shared earlier, I am an introvert at heart and do suffer from anxiety from time to time, so having to be incredibly social and vulnerable in my work and industry can really be difficult and exhausting for me. Beyond that, I have really come to realize the importance of loving myself, not only so that I can extend my heart and time to my loved ones, but also because… I deserve it.
I would never put anyone through a rigorous schedule and not allow them time for relaxation, so why would I not do the same for myself? It is something that I am actively working on, as giving myself to others has been something I've always done. Still, I am opening my eyes to the importance of boundaries, reserving your energy, and recharging not just for other people but for myself.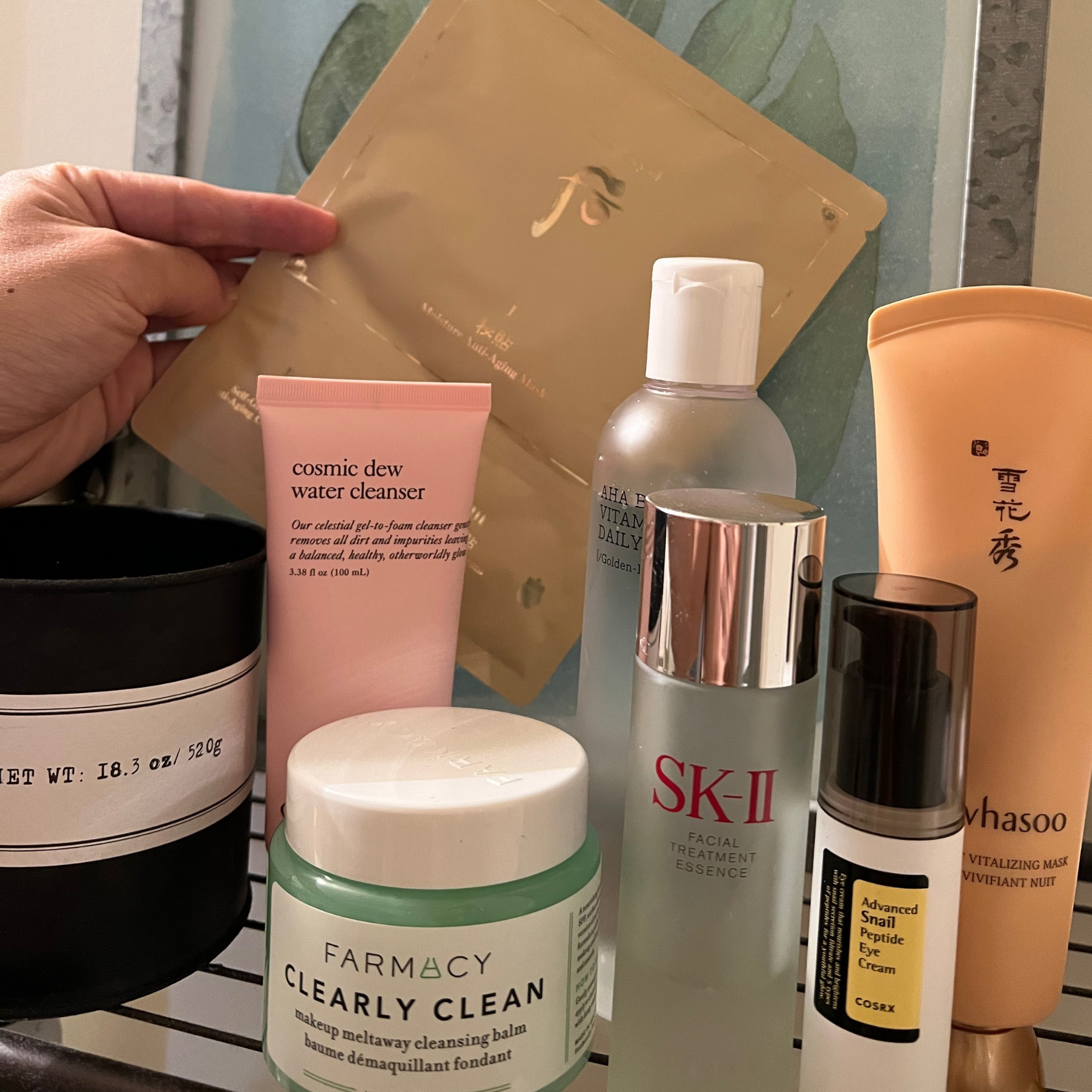 My skincare routine will change throughout the week depending on how my skin is feeling. I'll always start off with a double-cleanse. I'm currently using Farmacy's Makeup Removing Cleansing Balm and good light's Cosmic Dew Water Cleanser. I typically follow that up with an essence, SK-II's Facial Treatment is the one I'm using right now. At the end of the week, I almost always do a sheet mask. My mom got me a box of The History of Whoo's Bichup Moisture Anti-Aging Sheet Masks, which was so incredibly sweet and backhanded at the same time. In the 20–30 minutes I spend looking like an insane person, I'll lay down and read a book, which is currently Finding Me by Viola Davis — one of my biggest inspirations both as an actor and as a human being.
Once the mask comes off, I'll apply my eye cream and seal in all of that in with the KraveBeauty Oat So Simple Water Cream. Lastly, a sleeping mask. The one I'm trying right now is Sulwhasoo's Overnight Vitalizing Mask. For the body—don't neglect that body and let it get crusty!—I'm currentlyusing  the Undaria Algae Body Butter. I'd also like to add that none of these brands have paid me to list their products, but if they'd like to send me some products, my arms are wide, and my heart would be full [laughs].

I don't know if I have a set bedtime ritual, per se, but I will always turn on my humidifier, put on a candle, curl in bed and read a good book. I'm a horrible sleeper. I'm trying to cut down on my screen time prior to going to bed, so I'll try to leave my phone on my nightstand. Do I fail at times? Absolutely. But hey, I'm doing my best.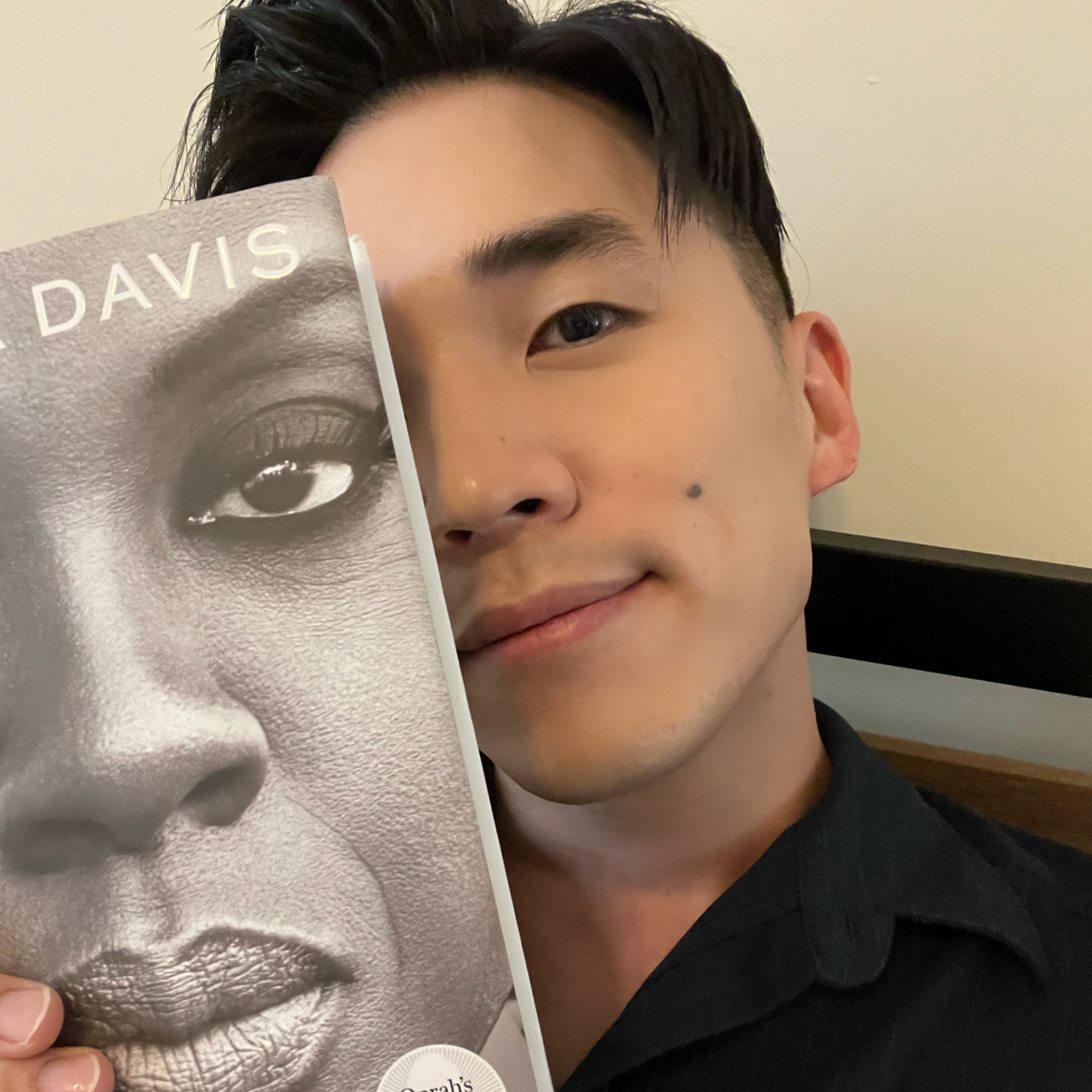 On Saturday, I'm looking forward to a good movie (Everything Everywhere All At Once was exceptional) or an episode or two of a good television show (watch Pachinko on AppleTV+). I'm also looking forward to a sweaty tennis match. Maybe find a new hole-in-the-wall restaurant in LA with a friend or two? One thing I try not to do on a Saturday? Work. I'm a workaholic, so unless absolutely necessary, I conscientiously try to do right by me to use my Saturday to take care of myself by filling my heart with gratitude, filling my belly with good food, and staying present, so I can be ready to run into the week ahead."
---
READ MORE LIKE THIS