In celebration of AAPI Month, we're continuing all the ways to support AAPI businesses. This time we're taking it offline — with some of the gems of New York City's Chinatown.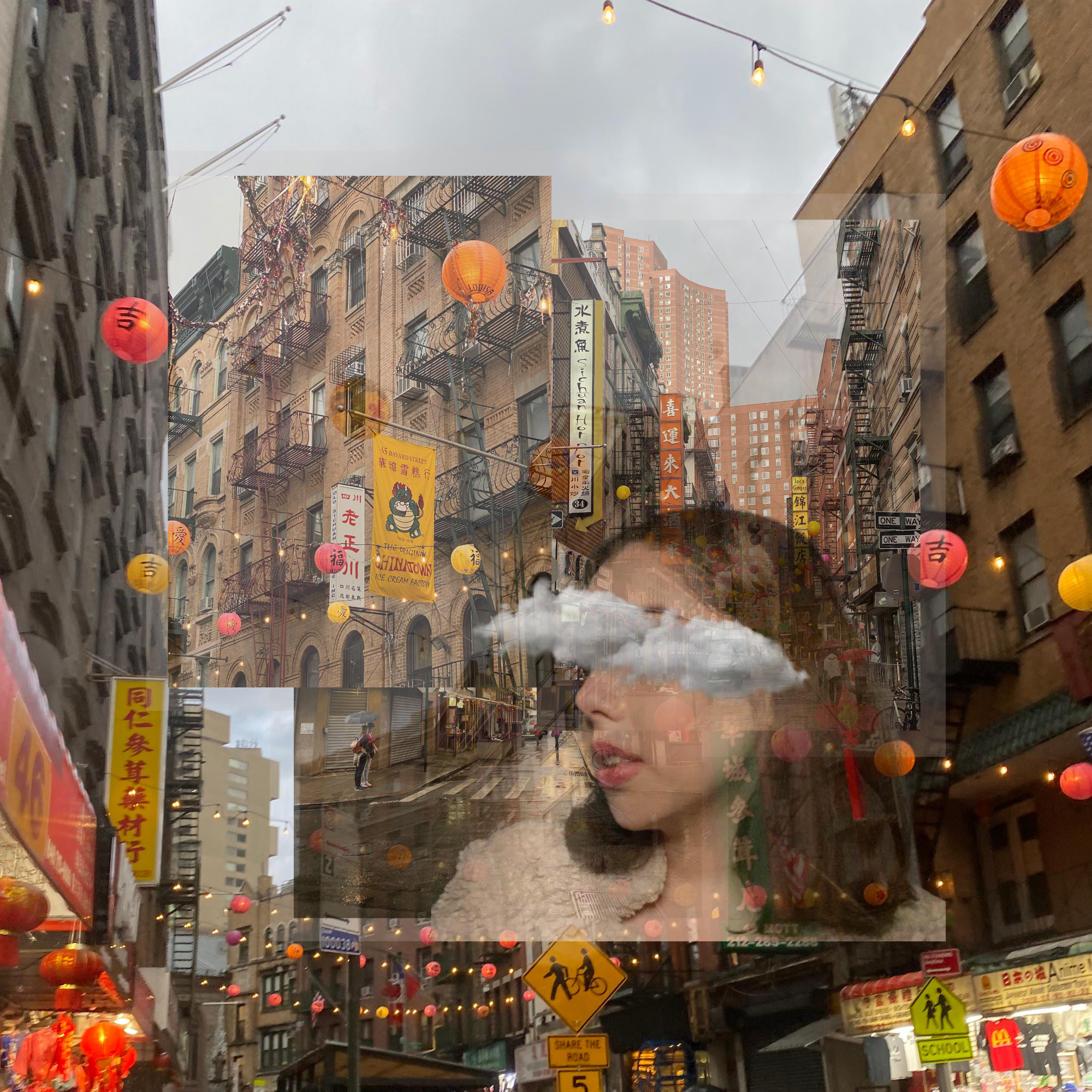 Anywhere I go, I will always make it one of my top priorities to find a Chinatown.
Before America, I lived in my home country, Venezuela. I loved to celebrate any achievements I had with my family in Chinatown or, as we call it in Spanish, Barrio Chino. We used to go most Sundays before church to have some dim sum and just walk through the Asian Market while enjoying some red bean baos (steamed buns). So when I moved to America by myself, the first thing I prioritized was finding a Chinese restaurant to get some food and have a sense of belonging. In New Jersey, that was Golden House Chen for me, a classic family restaurant where the owner used to greet me with a friendly smile every time and ask me about college while giving me updates on his business.
Chinatowns have always been there for every milestone: when I turned 15 years old, my dad jokingly said it was tradition to eat chicken in his family, and so we did in New York's Chinatown — with a side of tofu. When I passed the TOEFL (a standardized test measuring the English ability of non-native speakers), I was given Chinese acrylic paint, and we went for dim sum. Now that I'm in New York, I make it a point to be in Chinatown at least once a month, and these are the businesses that I frequent (not just this month, but all year round).
Beautiful Hair Salon, 246 Grand Street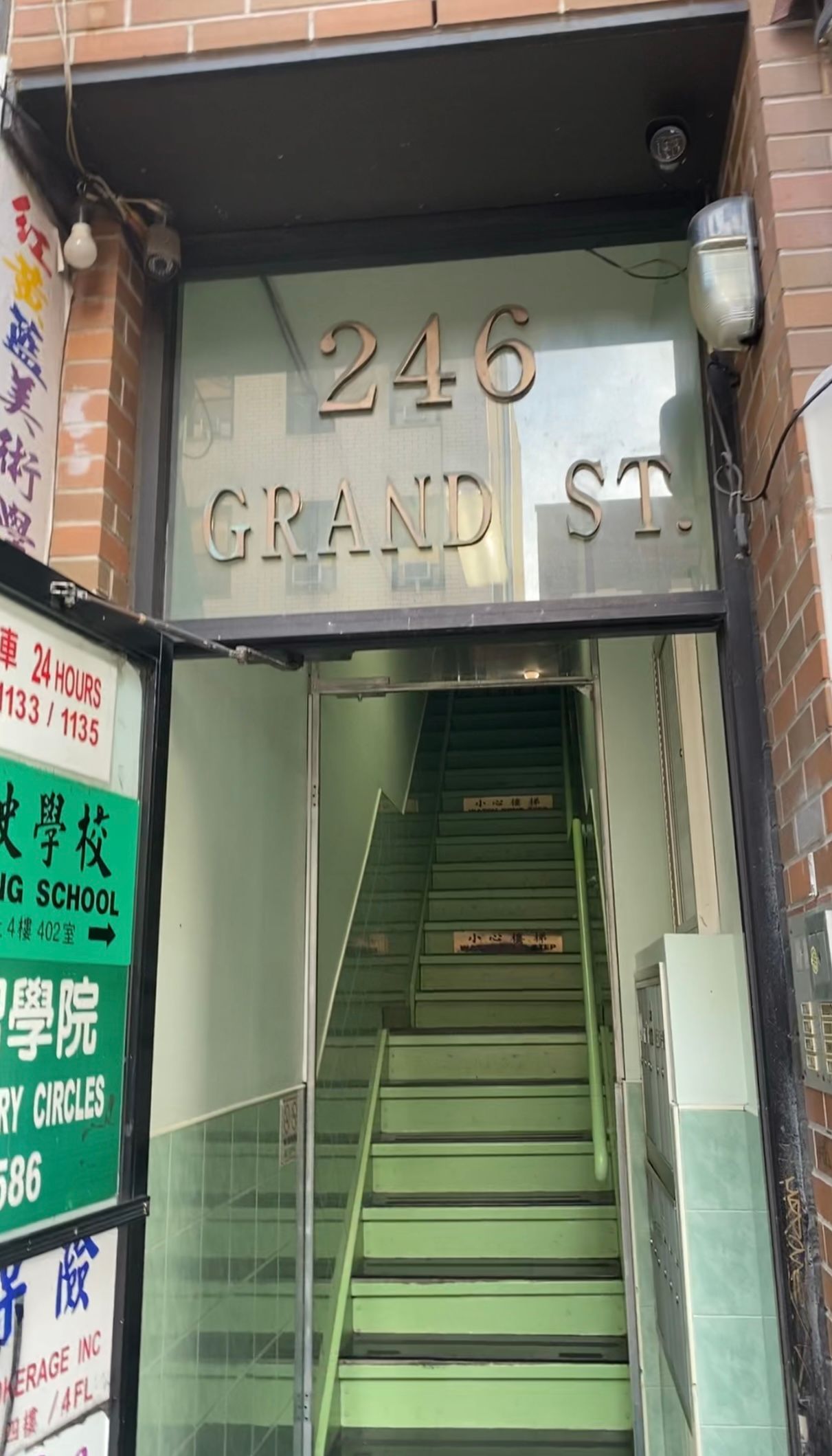 When I first moved to NYC, I went to Mei for a haircut and blowdry, and it all fell under $20 pre-tip. Recently she got someone to help her out after she injured her wrist, which is why she stopped hair color services, but now that she's healed, she offers them again. After @viveca.chow's TikTok about her salon gained popularity, she has been booked and busy, so now, bookings are on an appointment-only basis.

oo35mm, 81 Mott Street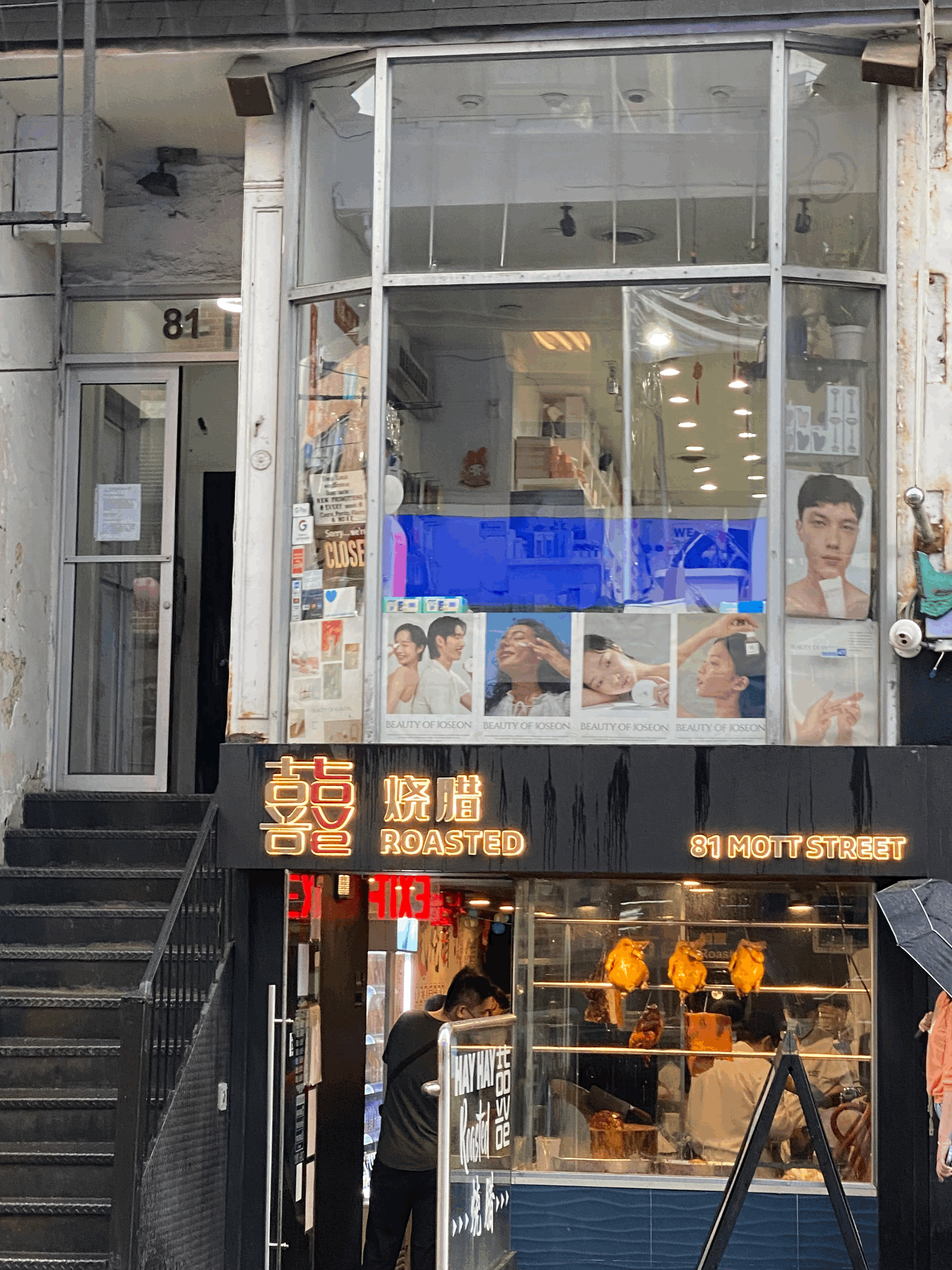 The size of this shop shouldn't fool you. It has a big selection of Japanese and Korean products, from your favorite sunscreens, adorable knickknacks, and stationary, to toners you maybe haven't heard of. With a special section of "staff-loved products," oo35mm makes it easy for the customer to navigate the store. For such a small space, it's easy to get lost in their curated selection.
Fried Dumpling, 106 Mosco St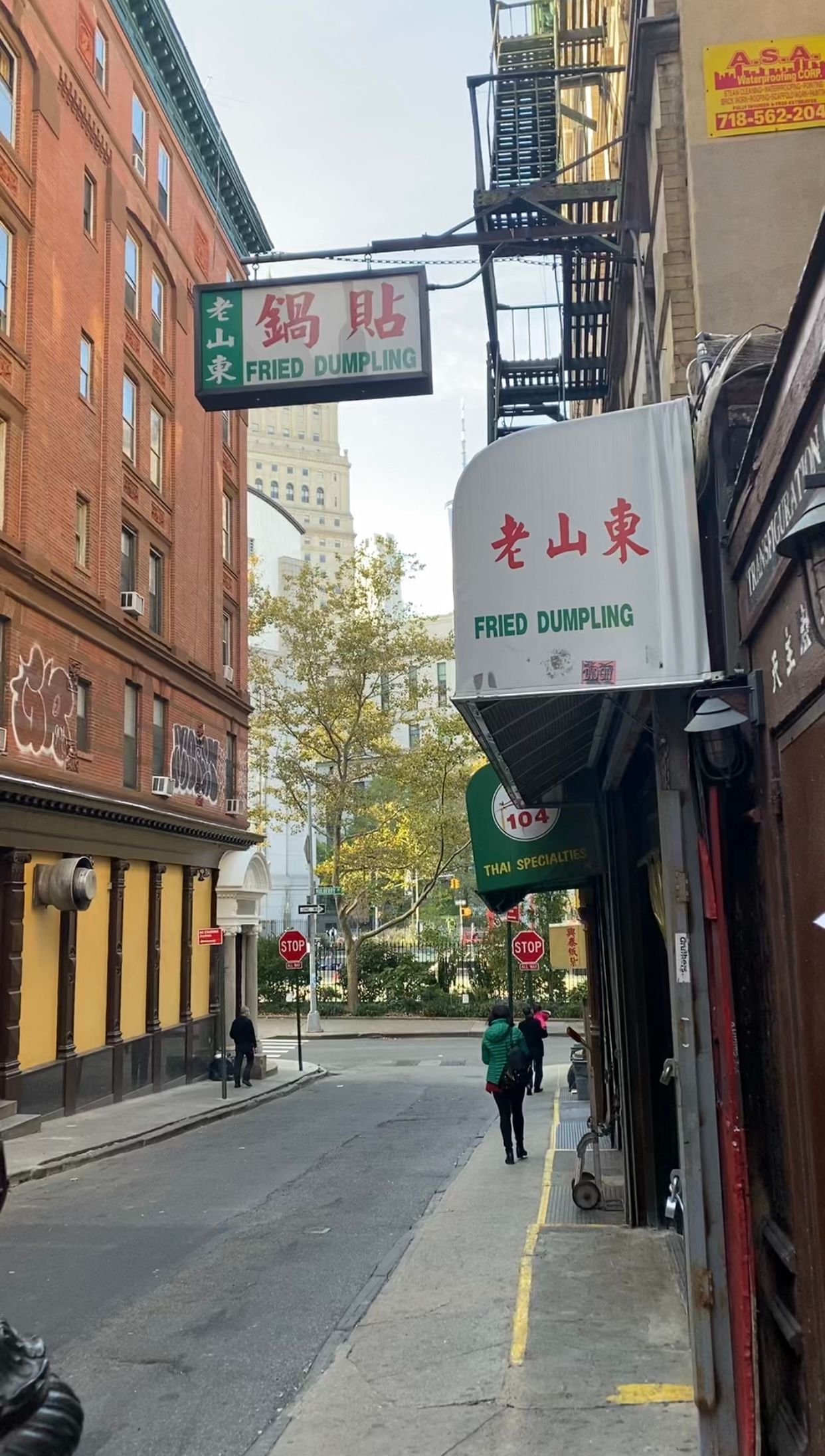 For $10, you can get a serving of 30 dumplings with sauces on the side, or if you want something a little bit more affordable, $5 for 15. I love getting dumplings from here and then going on a stroll in the park where elders play ping pong, and teenagers are in the open basketball court. It brings me peace.

PhoBar, 43 Mott Street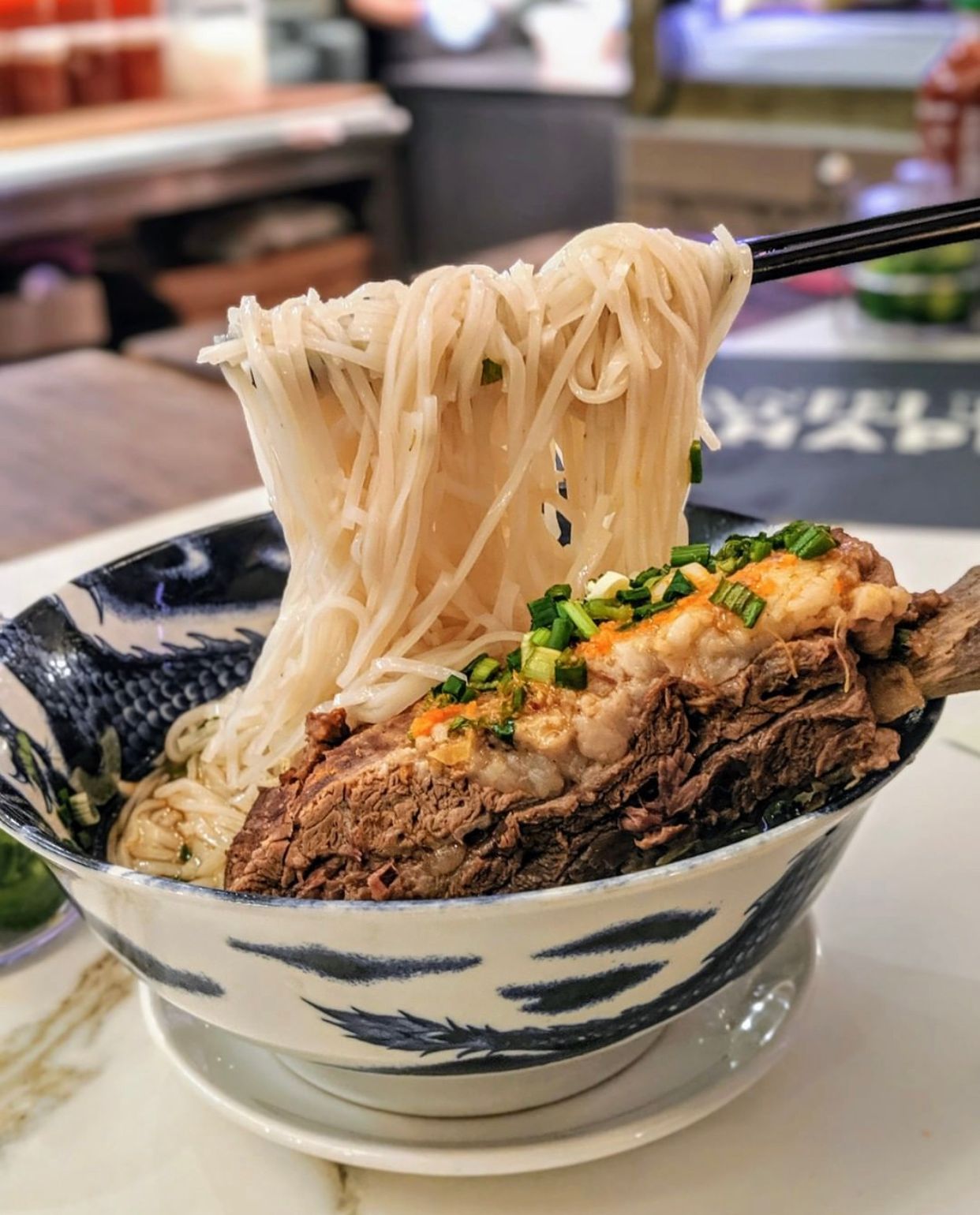 If there's anything that I'm serious about, it's my pho. My favorite pho restaurant, PhoBar, closed during the pandemic as many other small businesses; their pho was popular amongst younger couples and served as a hangout spot for big groups, a common denominator in many Asian restaurants, so if you're single, beware of the FOMO. Their pho with beef dumplings was a comforting meal, and you were free to add sriracha to your taste.
But I won't leave you hanging if you're in need of some pho. Other popular Vietnamese restaurants in the area include Nam Son, Pasteur Grill and Noodles, Pho Bang, Saigon Social (currently under repairs, but set to reopen soon), and Ginger and Lemongrass.
Mei Lai Wah Buns, 64 Bayard Street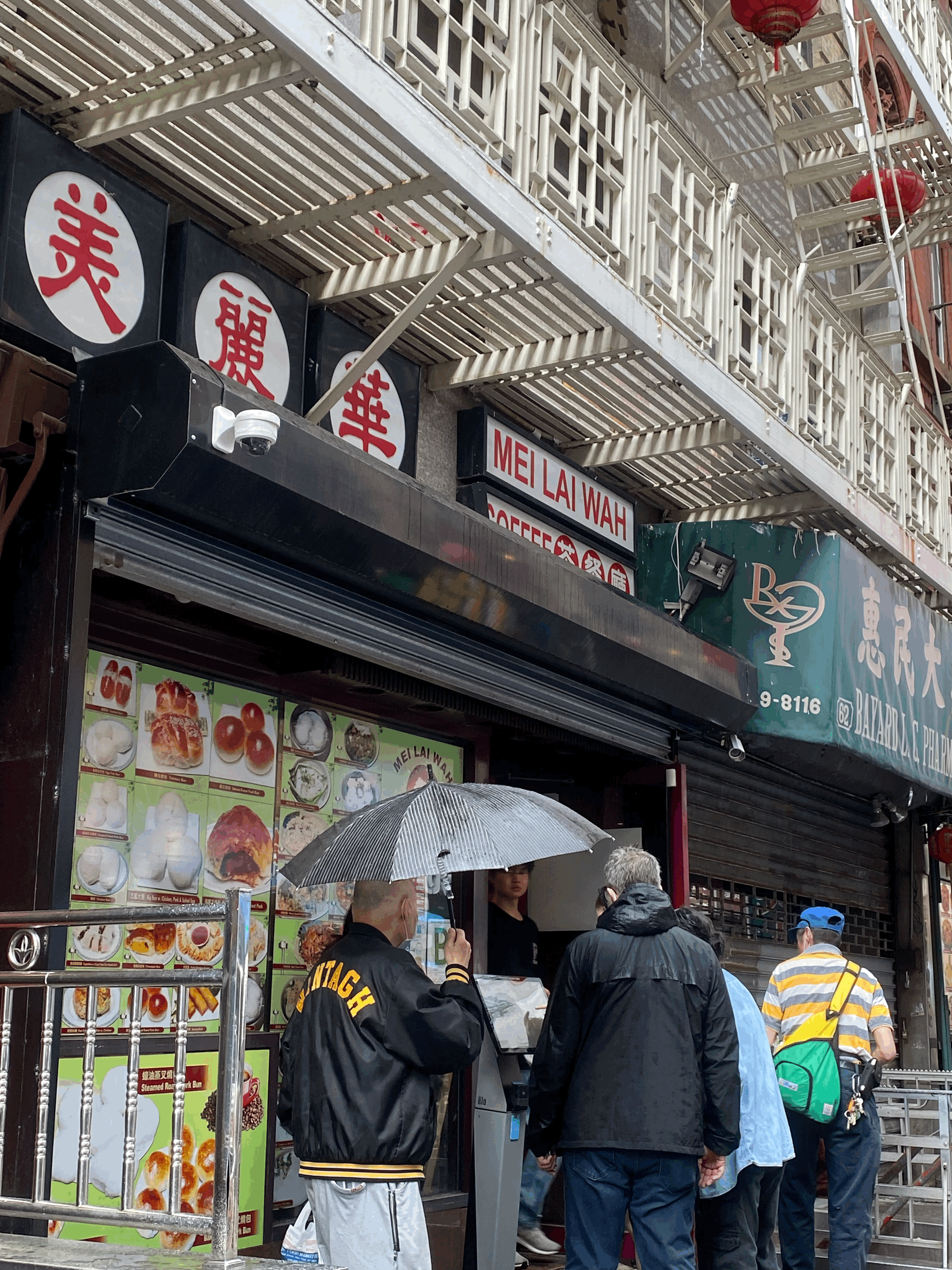 I have to admit, when I first moved to NYC, I thought they didn't have any buns in Chinatown. Turns out I just didn't know how to navigate the area. Now I know that whenever I have a craving, Mei Lai Wah is right there. From savory to sweet flavors, they have it all, and it stays at an affordable price of $1.50. My favorite is the steamed roast pork bun, and a fan favorite is the pineapple pork bun. They also have sesame balls for $2. But beware! their buns sell out fast.
XO Taste, 41 Elizabeth Street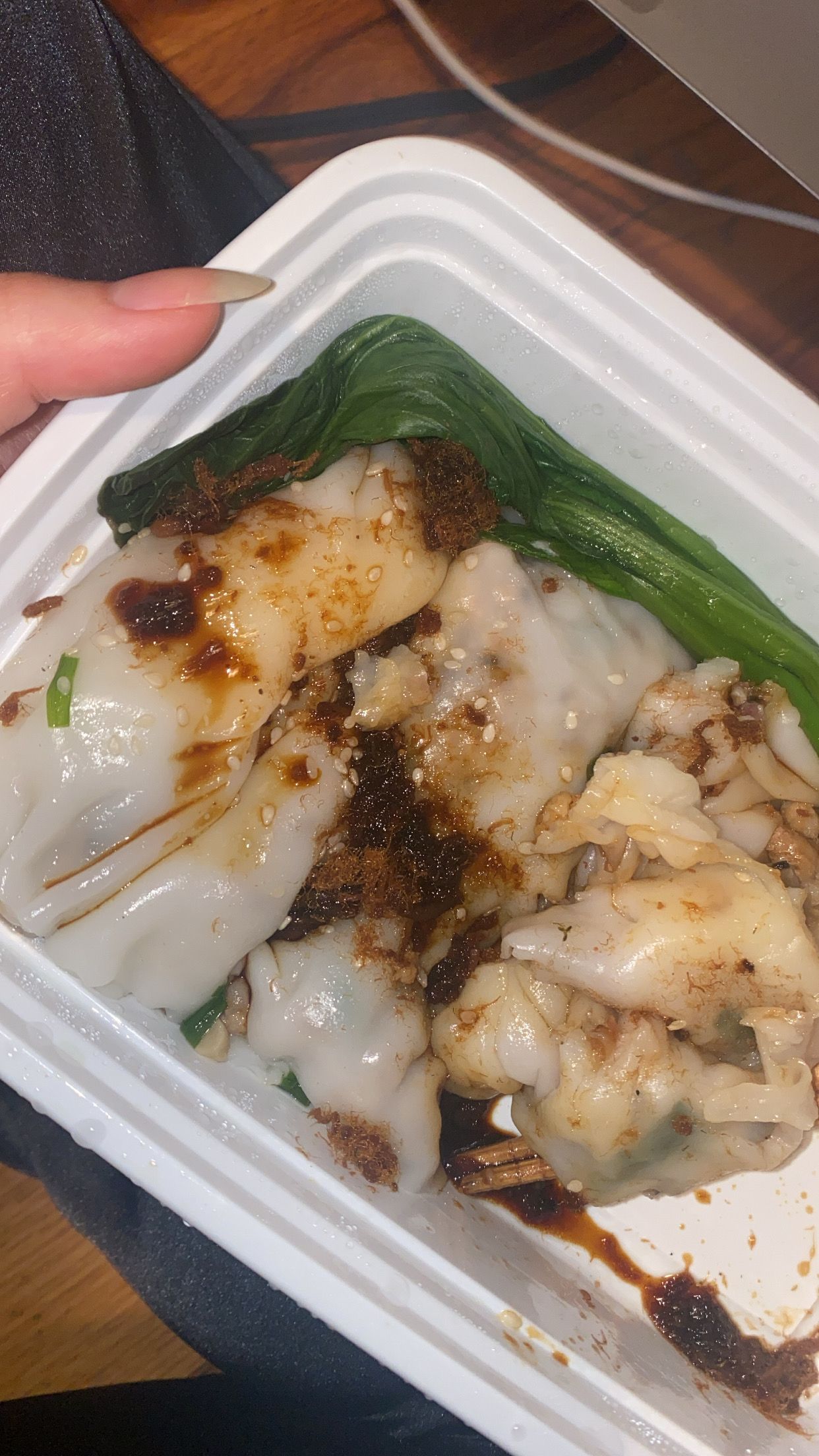 After needing to find a place to hide during a pretty torrential rainfall, I found XO Taste. I ordered rice noodles, pan-fried fish cake, and an appetizer I sadly can't remember. By the time I got home, I realized I had ordered too much, so it served me as food for the next three days. The taste overall was good, and it made me realize how much I missed eating rolled rice noodles. The last time I had them was on my 19th birthday at Nom Wah Tea Parlor.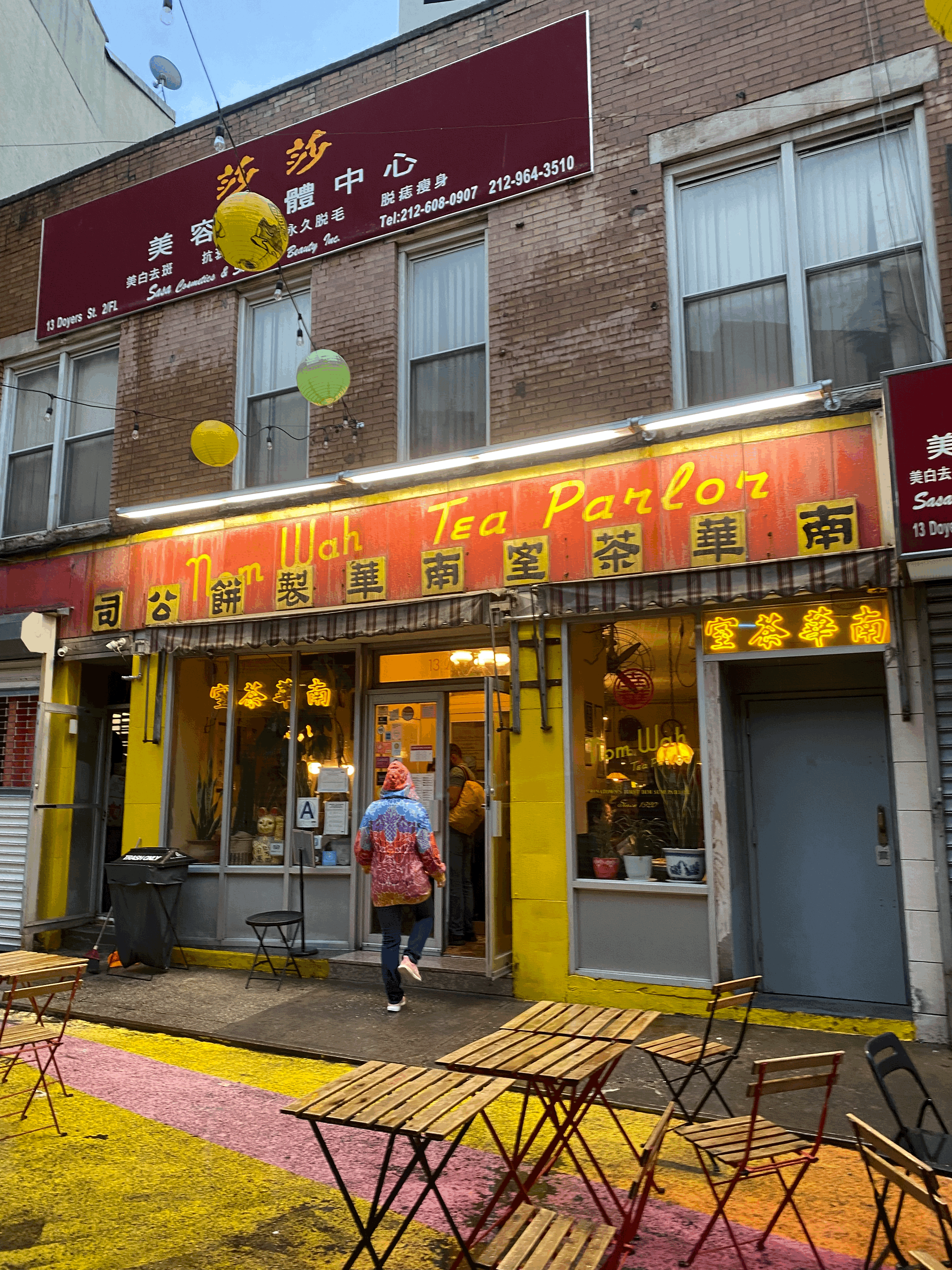 Just a quick stroll through Chinatown will show you the many hidden gems this neighborhood has to offer, mainly food-focused (if you don't know where to begin, @tingsquaretings on TikTok has amazing recommendations). There are many that are not included in this list because of my poor memory for names and lack of Cantonese or Mandarin skills.
I'll leave those for you to discover. Even if you're not in NYC, spend an afternoon exploring your local Chinatown. You never know what you'll find.
---
READ MORE LIKE THIS