Do you remember those mash-up episodes that would sometimes air on Disney Channel? In case you missed them: Every year or so, the Disney Channel would take three of the most popular shows and put them together for a special-edition crossover episode. The best parts were the names. They were always something like That's So The Suite Life of Hannah Montana or Wizards on Deck with Hannah Montana.
That's pretty much what's happening now. To coincide with the start of Asian American Pacific Islander Heritage month, Charlotte Cho (co-founder of Then I Met You), Liah Yoo (founder of Krave Beauty), and David Yi (co-founder of good light cosmetics and my boss) have put their Asian forces together to create Then I Krave'd good light. This limited-edition collaboration includes a set of products from each of the three brands. 100% of the profits go to  Seniors Fight Back and AAPI Women Lead — organizations that empower two marginalized groups within the Asian American and Pacific Islander community.
"There is strength in numbers. With our collective voices, we CAN make a stand, and we can make a difference."
–Charlotte Cho
"We truly are stronger when we are united."
–David Yi
"A lot of our customers and community members identify as AAPI members, which is why we thought it was important for us to come together to do something about it."
–Liah Yoo
This set includes a limited-edition Then I Krave'd Good Light tote and three tried-and-true bestsellers.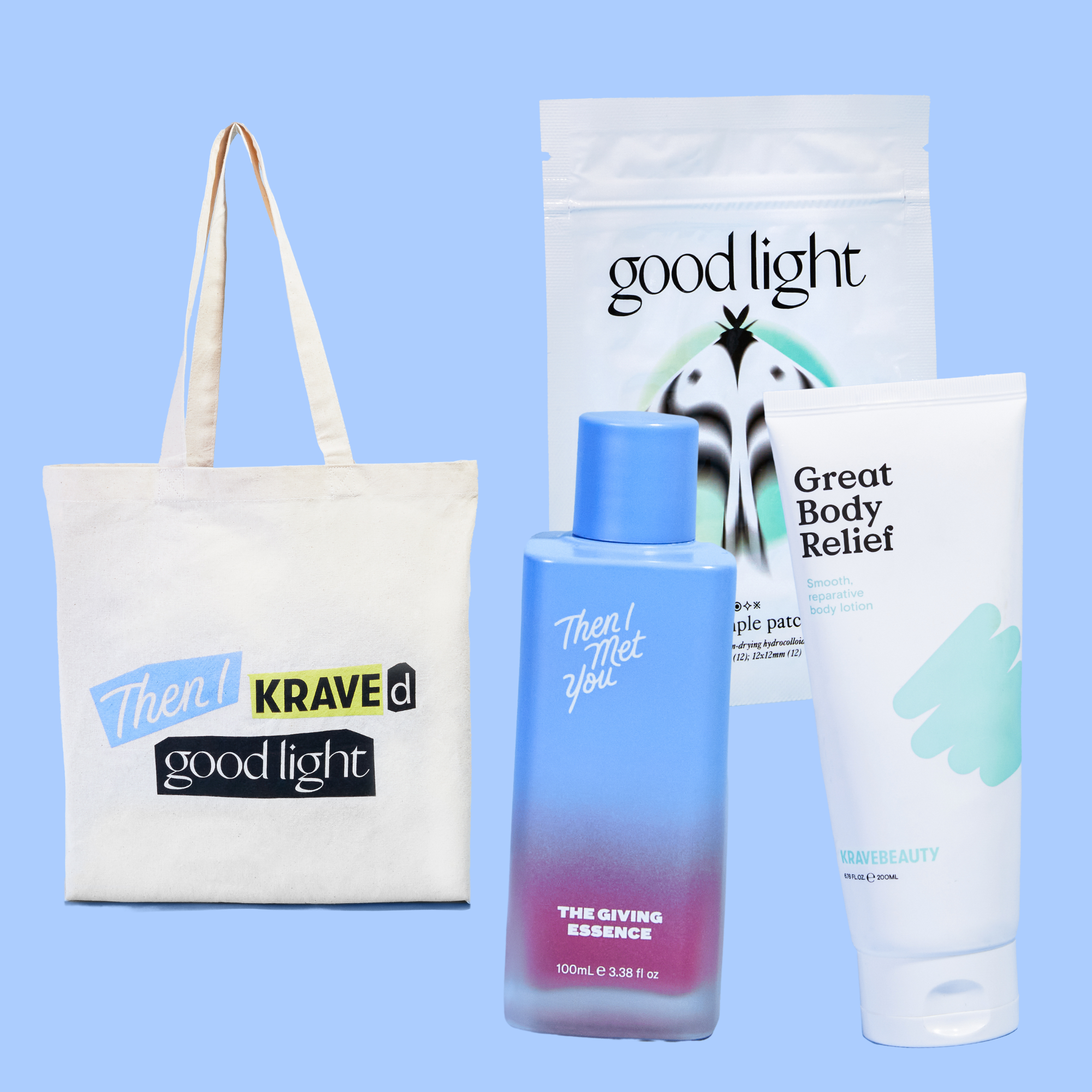 Krave Beauty Great Body Relief, $25
Krave's latest launch is a light, pillowy body lotion that soothes signs of sensitivity and restores your body's compromised skin back to health. Skin conditioning oils join forces with barrier-supporting ingredients to deeply moisturize skin without leaving your skin deep in greasy residue.
Good Light Luna Pimple Patches, $8.50
Fast-acting and non-drying, these vegan hydrocolloid patches are clinically proven to absorb all pimple fluids and shrink your blemishes in hours, leaving behind clear and smooth skin.
Then I Met You The Giving Essence, $50
The Giving Essence contains a proprietary blend of 80% naturally fermented ingredients and an optimal 5% concentration of niacinamide, which is the most advantageous percentage in reaping brightening benefits for an even and radiant complexion.
To support this initiative, the three founders will host a virtual Korean Night Market on May 4th from 6-7 pm EST. (And you're invited!) They'll spotlight other Asian-owned companies to support this month, and you'll have a chance to win a Then I Krave'd good light Set. (!!!) You can RSVP to the event here.
It's always been integral to the Asian community to stick together, but now, it is non-negotiable. We must stand together because together, we are stronger against anti-Asian hate and violence. Together we are more.
Then I Krave'd good light Limited-Edition Set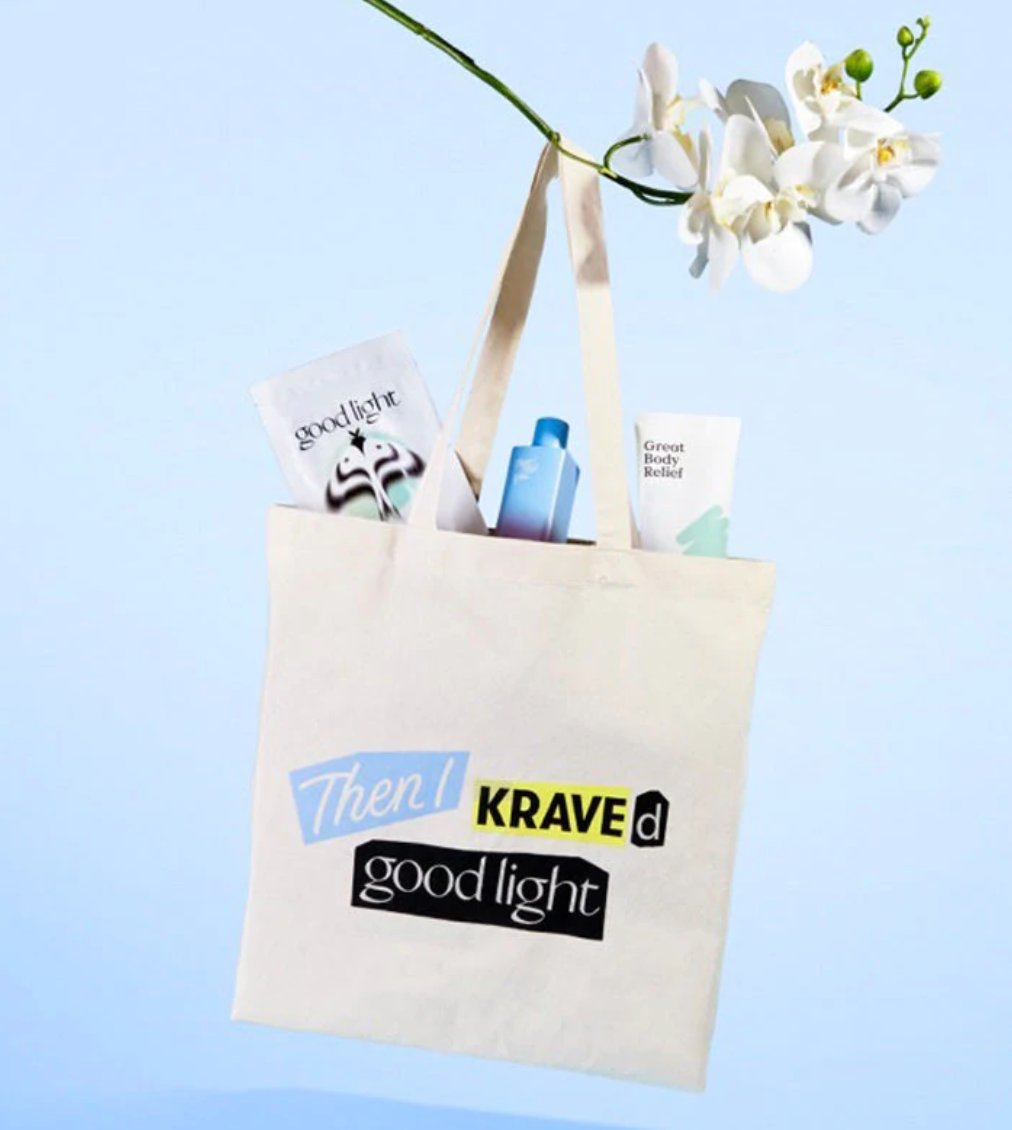 ---
READ MORE LIKE THIS