The man that made pearl necklaces cool is back at it with Pleasing's second collection—Shroom Bloom—launching today.
After the hugely successful first launch, Harry Styles sets rose-tinted sights towards springtime escapism with sun-bleached pastels, the color of cherry flesh, and a now-you-see-it-now-you-don't glitter shade.
Swatches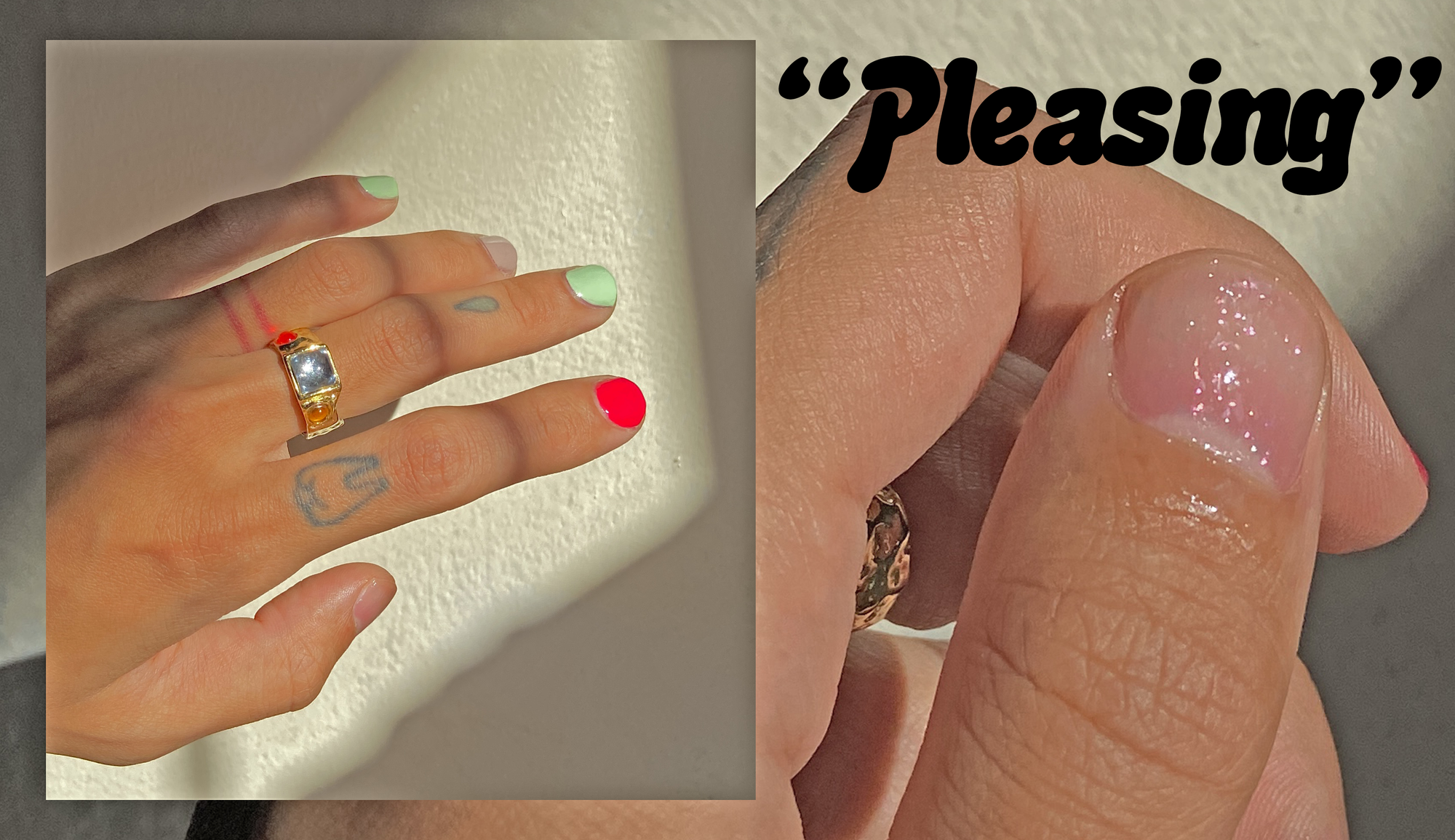 In a time when newsfeeds are as grave as they've ever been, this four-polish capsule ($65 at Pleasing.com) aims to disconnect from reality in the way only its inspiration—70's psychedelia—can do. Pleasing continues what it nailed the first time around with its lacquers—a thin, quick-dry formula that lets you layer up for opaque coverage after just a few minutes. The brush is wide, flat, and rounded, so it can tuck up right to the cuticle (the hardest part of the nail to paint, for me). Lastly, the decorative orbs atop the bottles? More than just a talisman to summon a mystical experience. They're more ergonomic than you'd think.
Rarely, if ever, does a product inspire me to jump out of my seat and start creating. With this collection, it was different. These slightly off-beat shades were practically begging to be transformed into nail art. I went to town with these polishes, jumping in the sidecar on the journey Pleasing tries to take us on.
I don't have a proper nail art set, so I just used what I had to hand: bobby pins as a dotting tool, a toothpick to create thin linework, and some bits and bobs from my craft drawer — that kind of thing. Even against my tan, olive complexion, the pastels didn't read as ashen, or washed out, like they sometimes can. My unexpected favorite was Vine Ripe — the not-quite-red, not-quite-fuschia shade, which hit full coverage in one coat and didn't stain my natural nails.
I know this because during this shoot I painted my nails 11 times in one day. (Five of the looks didn't make the cut as they were unsightly, sloppy, or both.) Luckily, the formula is low-smell, so I didn't mind. Here's all the nail art that I dreamed up with this collection. Come along for the ride, won't you?

Monde des fleurs
The best flowers are wild.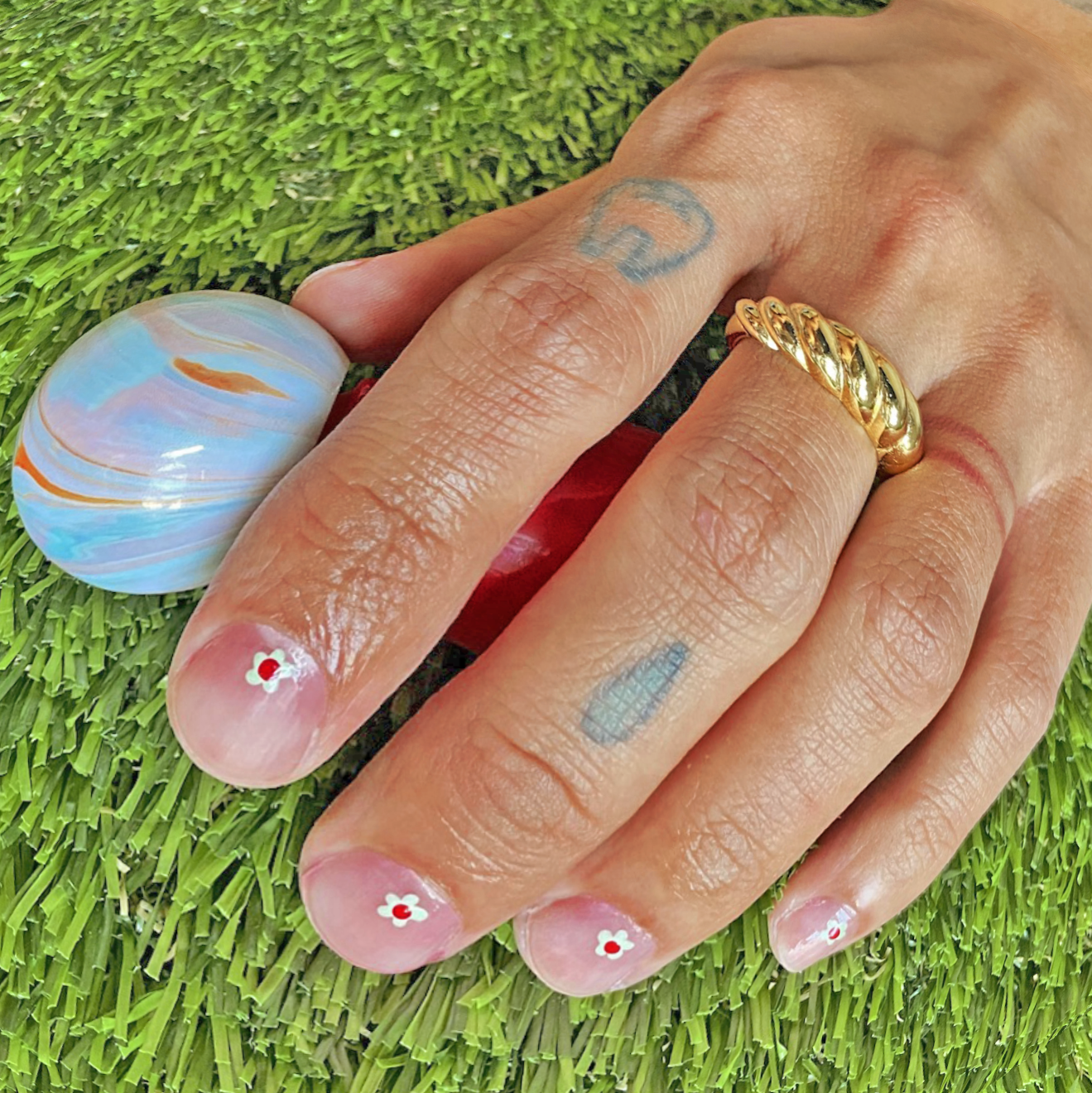 Across the Dewniverse
Please keep your arms and legs inside the spaceship.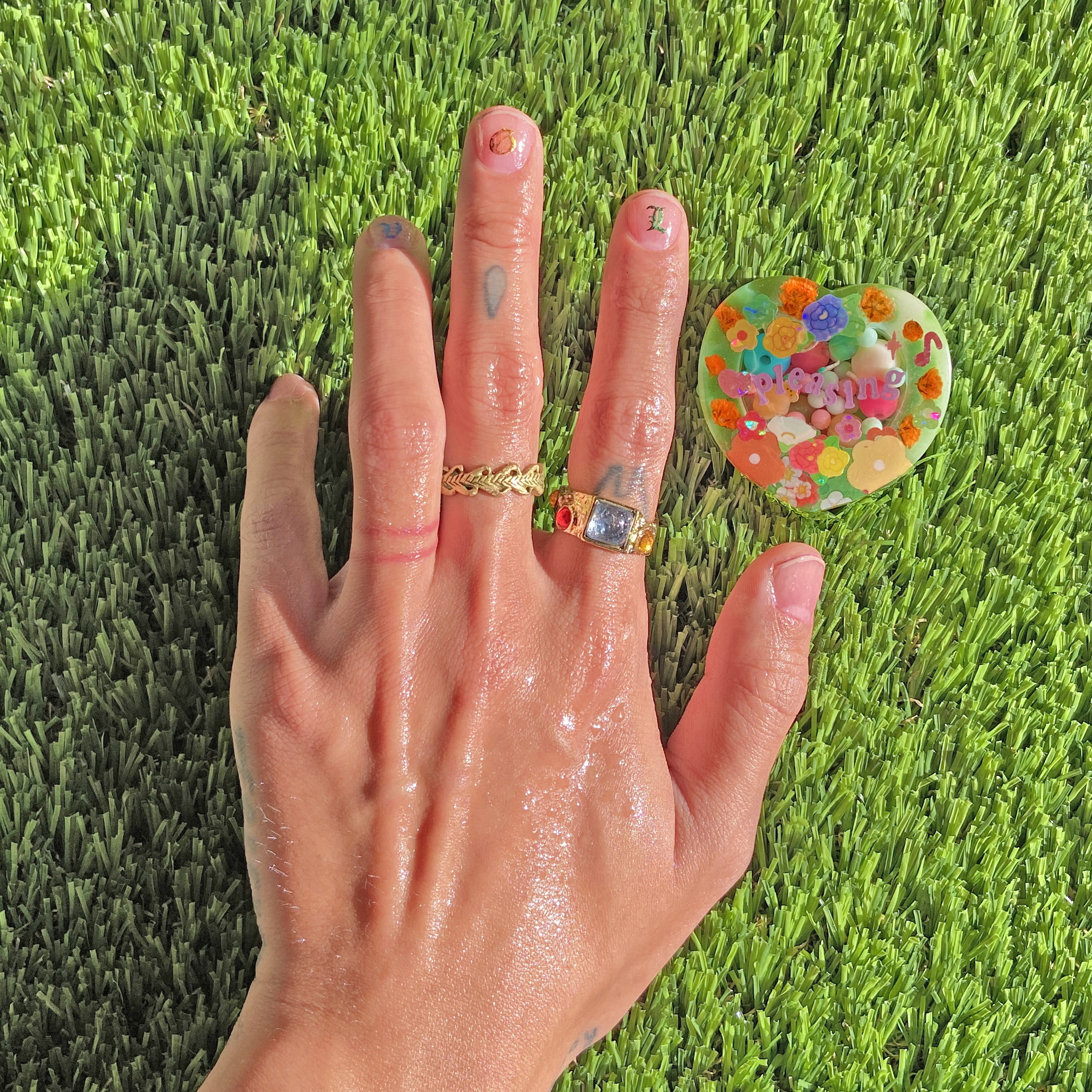 Poison Mushroom
Pick it, prod it, just don't smoke it.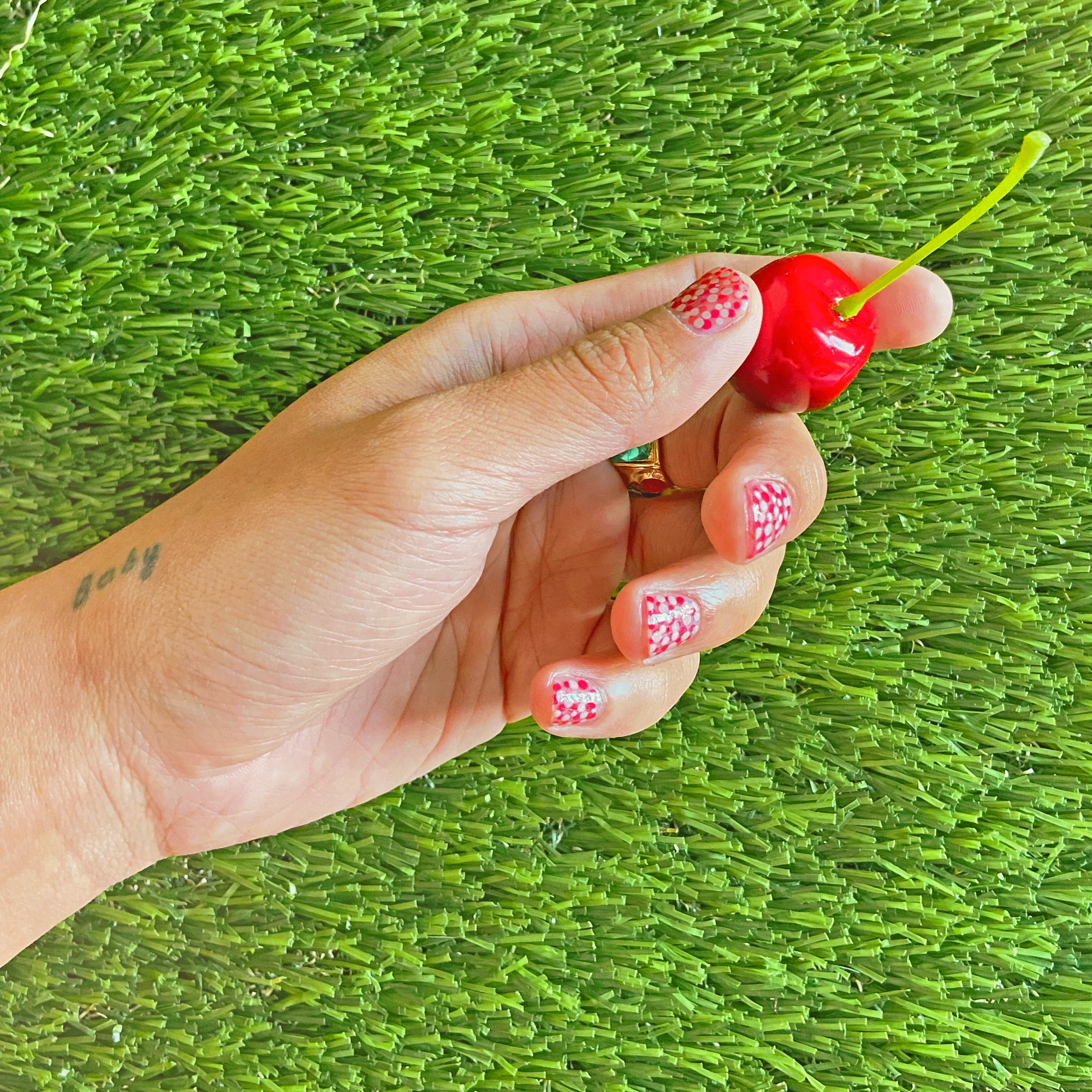 Strawberry Fields, Forever
Now in 3-D!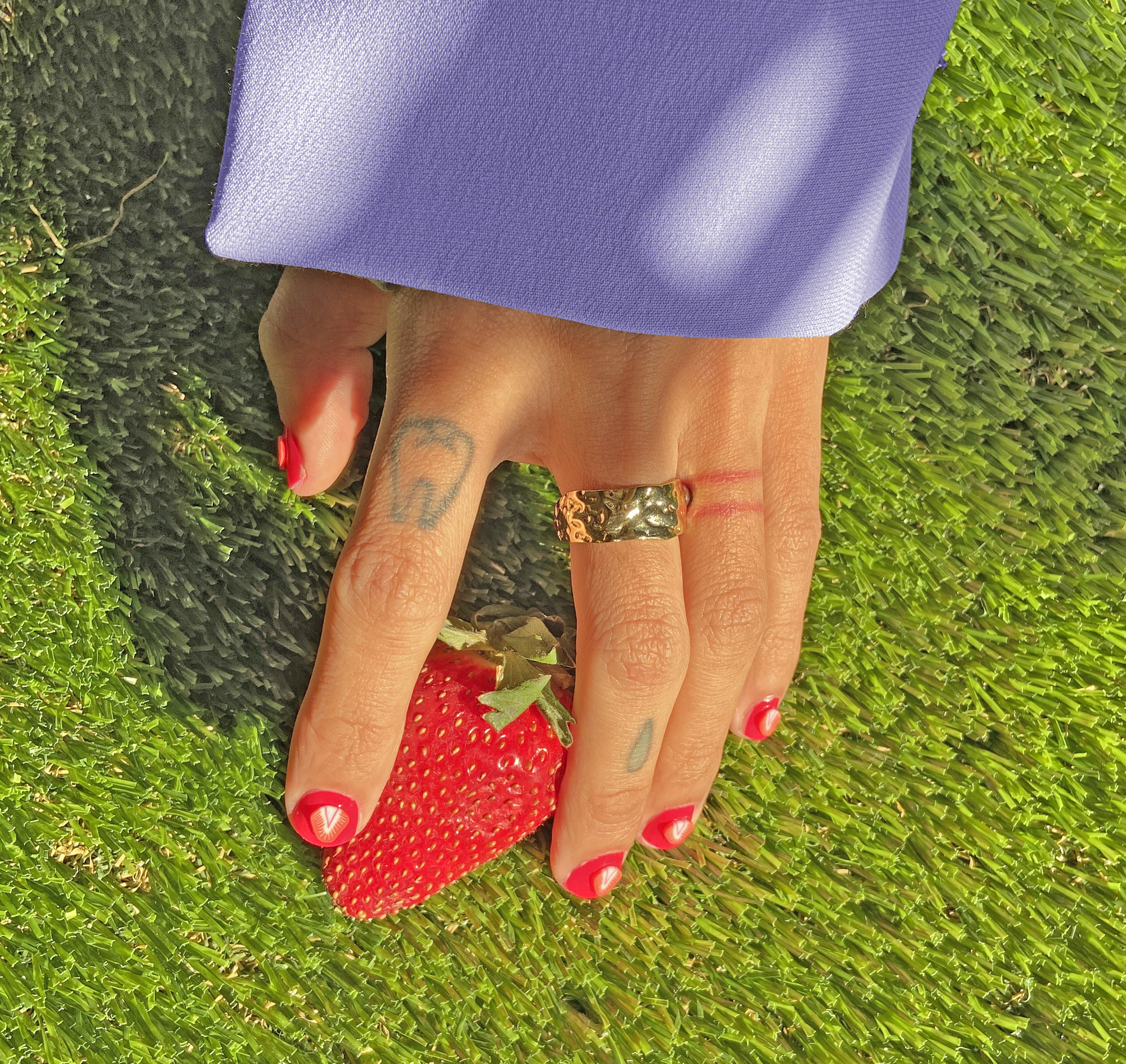 Lava Lamp
Like a waterbed, for your nails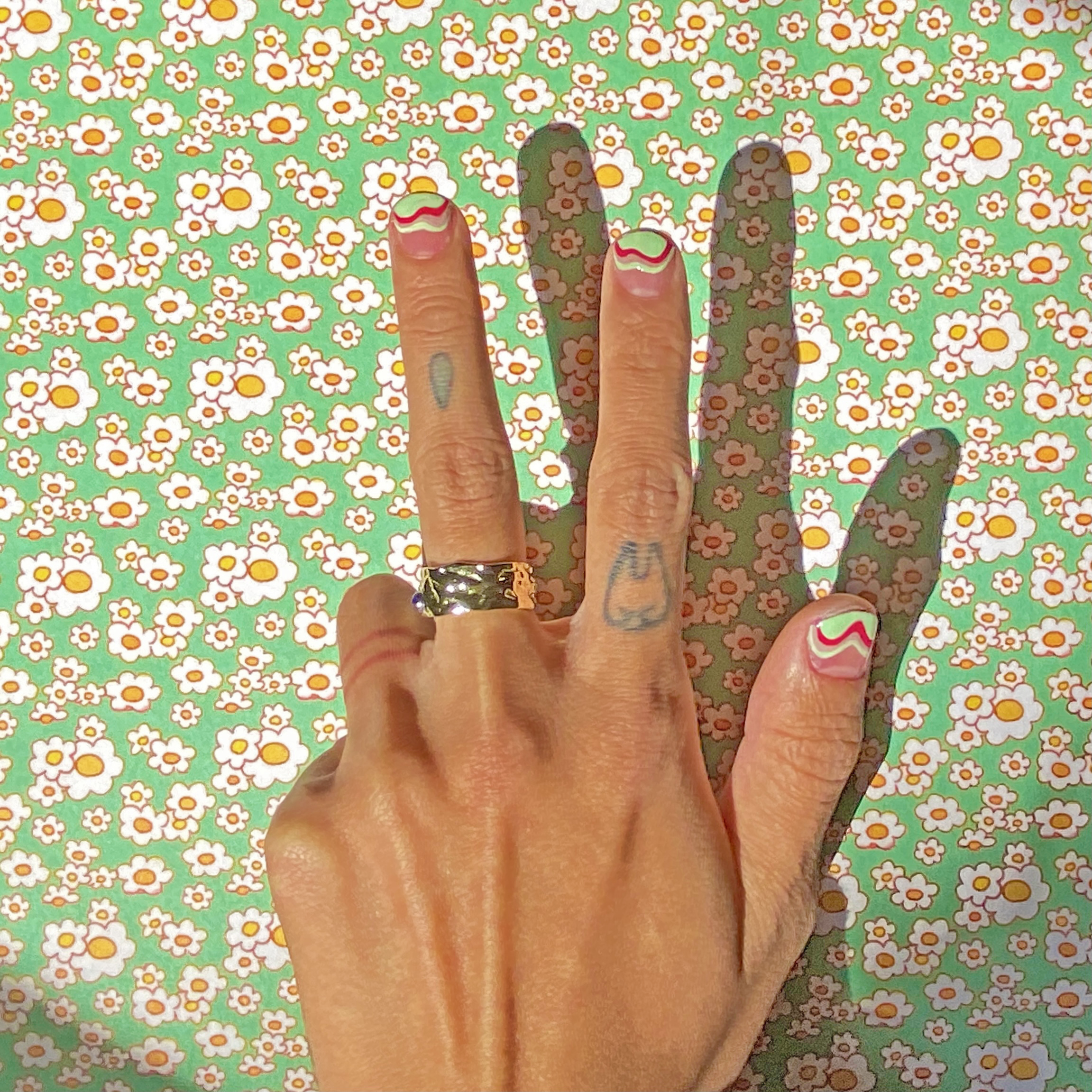 All the Marbles
You are getting very sleepy...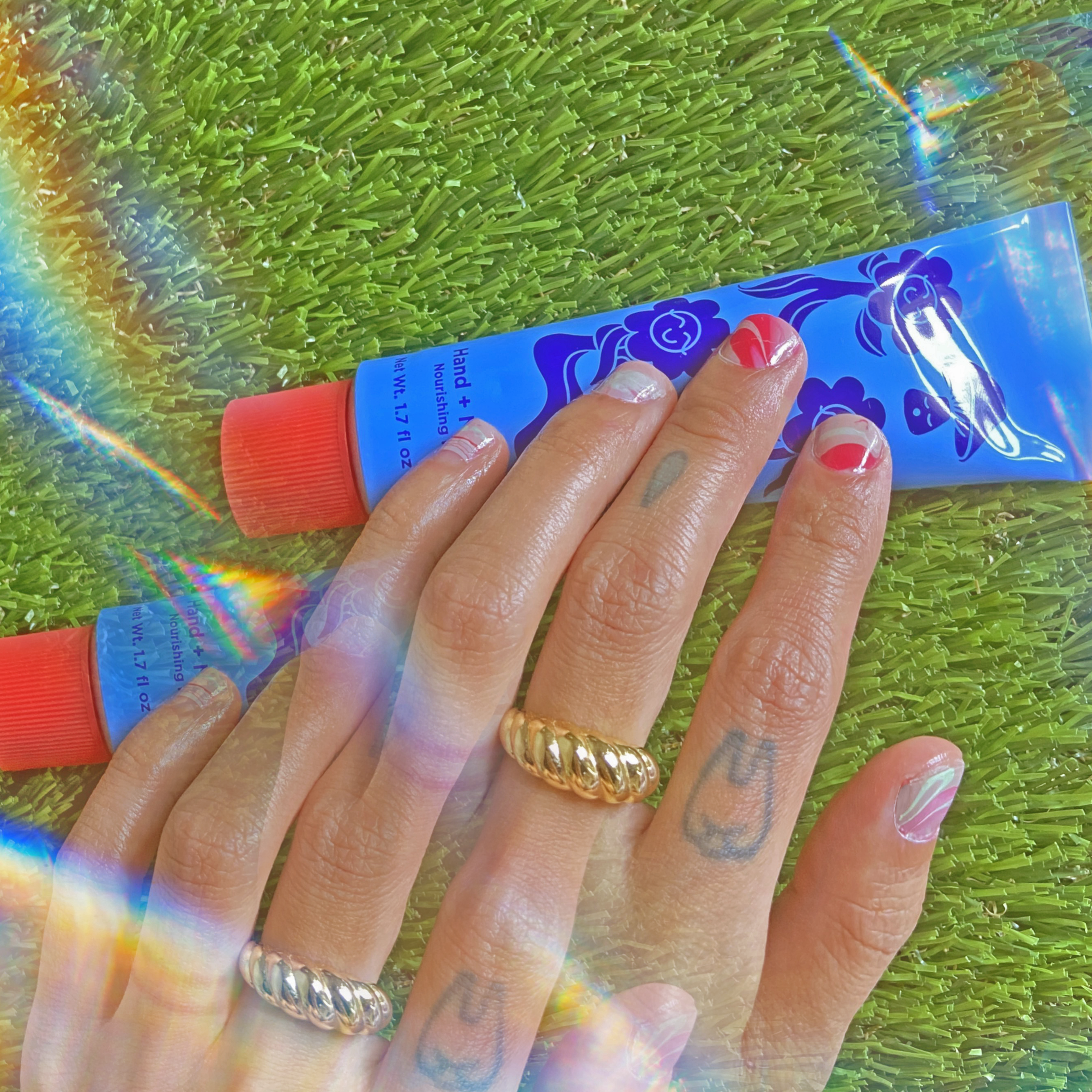 Pleasing's Shroom Bloom collection is available today at 9 am PT/12pm ET on Pleasing.com.
---
READ MORE LIKE THIS